It's not easy having your voice heard in a crowd, even when your message matters. Being seen as an authority in your niche is the best way to invite online readership and sharing, leading to an increase of website visitors, engagement and repeat business. And undoubtedly, social media is one medium to get almost instant authority and trust online to build a strong following around your brand. I will share something easy, interesting yet a working social model today. Here it goes!
5-Step Social Engagement Booster
These are 5 simple, yet effective strategies to inspire social media engagement and increase online visibility and authority for your business:
1. A Good Laugh
People are more willing to share funny and entertaining content (e.g. funny pictures, jokes and videos) with their friends and family. Make humor part of your social media strategy and you'll be way ahead of your competition. Do not overuse and keep it only a small part to break the industrial monotony. Mari Smith shares an insightful facebook note on creating catchy posts.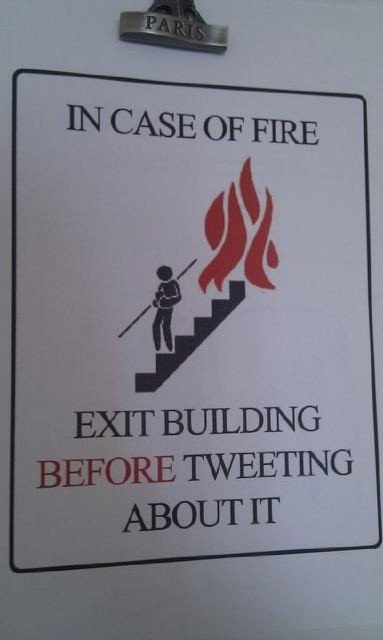 2. Ask and Answer to Engage
Ask questions to encourage people to comment on your page. Poll your audience by sharing two different photos or viewpoints side by side and then asking people to rate them and pick their favorite. Or you can give your industry relevant options and ask your followers to make a choice. Your goal is to encourage people to interact with your posts and mention your brand as much as possible. Media Shower shares a cool post on how to get viral at Google+ (I wonder why they didn't set their permalinks?)
3. Be Timely
Timely posts gain more mentions and interaction than others. Tie some of your posts to interesting news and trends that are recently happening in your community. Timely also means sharing content that is relevant to upcoming seasons, the holidays or even the weekends; such posts will make your brand seem more personal to your audience.
Moreover, posting on right times makes a big difference in your overall success on social media. For example, facebook is more responsive in weekends at compared to weekdays whereas Linkedin shows more activity and interactions on Monday mornings.

Twitter is considered to be most active around Wednesday and one of the ever green social channel to monetize the popularity and exposure for businesses and branding.
4. Polarize
Ignite passionate conversations around your brand to get more attention and traffic. Stir interest in your products and services by requesting feedback from both sides of a hot topic in your niche. Make sure it pertains to your company's services and is relevant to your audience.
5. Write short posts
With more mobile usage, users are more responsive to short and meaningful posts and updates. Longer posts even if of high value are left for later reads or never.
As per my personal social media experience at Linkedin and Facebook, a one liner post gets 200% more response and comments than a longer post.
The more excitement you create, the better. Predictability is boring, and who wants to return to a boring site? So goes with a social media wall. A place that provides a haven for exciting interaction is likely to get more traffic and engagement, so strike up a conversation and let your audience do the rest.
Understand Your Social Community
The easiest way to check out conversations about you is by setting up Google alerts. Reading what people say about you builds trust. Even if it is negative, accept it and work on it.
Tracking brand mentions helps you take your social media campaign to the next level. You can see who is saying what about your brand with Social Mention or Mention, a free service that creates alerts that informs you of any mentions about your brand and business name in the online space. You can then retweet, repin or repost a mention and add a brief comment, link or additional resources.
Analyze the topics and reactions of the social conversations around your brand and discover community members who are creating valuable content for your audience. These insights provide excellent data to develop better-targeted campaigns and achieve more significant social media mentions.
Your social media page should be a communication channel, so instead of pitching your audience with salesy (and annoying) posts, focus on keeping them informed and entertained. By doing so, you will definitely pull out many creative strategies to increase your brand's likeability and mentions in the social space.
Summing Up
At the end of the day it's all about paying attention to what your readers want and feeding them with the right content. Put yourself in their shoes and find ways to help them solve their problems and build trust with your company.
That's my say on social media. What's your opinion to get more mentions and attention on social media?