It's high time to release the article on steps to beat the heat when the most hyped Google project – caffeine – is finally out and live officially. With this official launch, Google team claims to give the online world 50% fresher and faster results. Let's start with what Google Caffeine is!
One of Google team's member at official Google blog says,
"Caffeine provides 50 percent fresher results for web searches than our last index, and it's the largest collection of web content we've offered. Whether it's a news story, a blog or a forum post, you can now find links to relevant content much sooner after it is published than was possible ever before."
So, the statement openly favours regular updated blogs, social bookmarking sites, and active forums. Let's go in details on who will have favour from Big daddy caffeine?
1. Regularly updated blogs
Google loved fresh content and frequent updates from always but Google caffeine will now help bloggers earn more with the special favor to the content as soon as they publish. This fresh content will not only be indexed in seconds to minutes but also will stay in Google's fresh database for longer durations if you're connected with social media sites.
How to get best out of this favor?
Bloggers can earn more and more with their blogposts if they get more and more comments to the posts. It means, the content is getting popularity and as the page is updated with a comment (few fresh content), it stays longer as well as higher in search engine rankings in the niche. Social bookmarking sites should be used more and more to get popularity, comments and favor to your recently published content making spider crawl your page again and again pushing it to higher rankings.
2. Social Bookmarking websites and portals 
These social sites have already achieved huge popularity over last 3 years. From Digg, reddit to twitter and facebook, Google simply loved them for the real-time user interface and interactive features. But now they will be 10 times more popular because
a)  These are loaded with fresh content and news every minute
b)  These will have more users than before after caffeine launch and open love to actively updated places and sites.
3.Forums
These will be second most popular places after blogs and social sites. Because people are genuinely active in various forums with specific questions, discussions and topics, there will be more and more inclination to forums now. One can join forums' active discussions or open new, sensible and relevant threads to get valuable links. Rest be assured that Google will indexes these posts, thus your links, before you imagine. This will lead to most forum owners to be concerned about quality and changing their policies and rules. Forums owners will get more business and popularity; people will get quickly indexed links and easier rankings.
What will happen to the static sites and ecommerce businesses?
There are millions of people who are running their profitable service or product based business websites on static platform. Will they lose the rankings? Well, many of them already lost it. Because these are not updated frequently, Google didn't prefer them for relevant results. We can assume that keyword density and other factors could be taken as secondary criteria for rankings and freshness with absolute relevancy being the first and foremost now.
Solution to higher rankings for static sites
Such business websites can have an integrated blog like https://www.ABC.com/blog . These blog updates can be set up on homepage of main website from sidebar to bottom anywhere using codes. Now, your website is actually getting updated frequently because it is directly connected to a regular updated blog with posts links on homepage.
Another additional option can be minor changes/additions on website content on regular intervals. If it is a product based website, make sure you are adding good product descriptions.
Adding widgets and social bookmarking buttons would help them get connected to frequently updated sites and social media.
Some well-thought assumptions about Caffeine, Users and SEO
With more user oriented approach, caffeine targets not only the user retention with fresher, faster and more relevant content but also the surging growth of Mobile searches. This would (has already infact) lead to factors like page load speed dominate the searches. In short, Google caffeine would prefer quick loading sites and pages. When Google says, the results are 50% faster, it means page load time has become extremely important now. There are no rules as such but 3-5 seconds time may be near to standard one. The site owners and designers can work out quick page loads with server compression and fixing the CSS files as well as javascripts. Interestingly, flash sites may face some disastrous effects of Google Caffeine with lesser favor in real time search as well as mobile browsing because most of the phones do not support flash except few Android phones.
Backlinks from frequently updated and niche related sites would count more to secure the place in caffeine's most fresher and relevant results. That means, linking to social bookmarking sites, news sites, forums and niche industry blogs will help if you can manage to get links from them as they'll have a greater attention from Google's spiders. For SEO and marketing companies, features like diggs, prop up and down at propeller, like and dislike at facebook, reddits will contribute to Google favour for better and stable rankings. Now in real manner, page relevance, quality and people's vote will dominate.
As Google is going to prefer picking up recently published and relevant content, on-site optimization and meta-tags will play equally important roles as off-site optimization. In other words, there will be 50:50 ratio when it comes to search engine rankings responsibility.
Now when Google says it will prefer fresher content, so can we assume the so called sandbox effect or new site boost effect is no more? Whether the site is old or brand new, it'd be favored by Google as long as it offers relevant, unique, and fresh content.
Because caffeine is real-time search based algo, it'd favor all new videos, news and media. Consequently, the pages with fresh content supported with media and video will be preferred? Well, I think YES. Go web 2.0 Go!
Most article directories and similar sites will gain trust from Google caffeine if they add social bookmarking buttons and other widgets that makes them either regularly updated portal or connect them with sites that are regularly updated. So more user interaction and link popularity.
For link builders, SEO companies and internet marketers, the value of link exchanges and paid links from static pages will be almost zero.  Fresh content based link building methods like contextual blogposts from genuine blogs, unique article marketing, optimized web 2.0 pages will work far better for link popularity and top rankings achievement.
With so many above written points, it'd be interesting to see the fear of penalties and filters seem to be lifted in Google caffeine.
Because spiders are going to index web faster and deeper, it's better to re-structure the sitemaps and navigation to have deeper pages lesser clicks away and at good positions. It's obvious that spiders are not going to waste time on complicated, clumsy sites and pages.
The pagerank will have a substantial impact. This has already been effect for a while recently. The new sites with fresh and original content will get a better pagerank without much or no link building. Even if the site has been favored by certain blog directories and social sites, that would be enough for Google caffeine to recommend the site for a decent pagerank.
This assumption will somehow affect paid links for SEO. Get text links on hot and preferably top positions of a page with good tag to have more, better and quicker chances of getting indexed.
Last but not the least, because Google will prefer fresher and frequently updated sites, rankings will not be stable anymore and old static sites that ruled the web for ages will be gone if they don't upgrade. To achieve stable rankings in Caffeine era, you'd not only have to create and update pages with fresh content but also MAKE people link back to you.
Google will prefer what people like and the grand Caffeine chapter begins with a grand business opportunity for content writers and companies; and with a demand of smarter approach from marketing companies.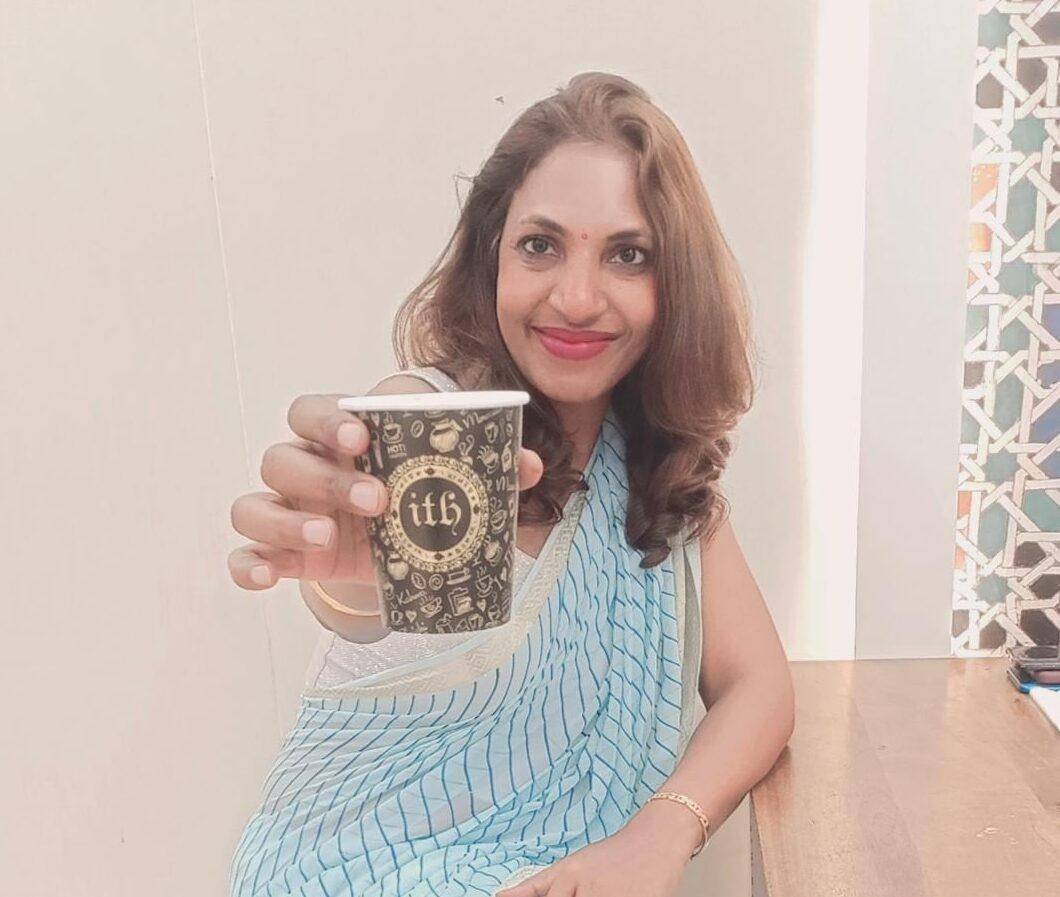 Sunita Biddu is a digital business coach and power blogging mentor helping coaches and small business owners. She helps with building a strong and profitable online presence and reputation that creates a self-sustaining business.  Sunita writes on this blog once a week about easy-to-use guides and articles about business, coaching, social media and blogging. You can grab some of her free resources and ebooks from the resources section.