Are social media signals important ranking factors? It is one of the most debated questions in the world of SEO. The answer, however, is more complicated than a simple yes or no.
Social media, however, can provide more exposure for your content, which can lead to various SEO-related benefits. Also, social media can provide us with a channel to better understand our audience, and on the other hand, understanding SEO can help us perform better on social media.
In short, social media and SEO can work together to achieve the same objective: generating more leads and customers for your business. How? Below we will discuss some ways we can use social media to assist SEO and the other way around.
1. Social Media Presence Equals More Links
Backlinks—or inbound links— remain one of the most important ranking factors in SEO. Getting high-quality backlinks consistently, however, can be easier said than done, and this is where social media can help.
The idea behind this is fairly simple: social media is where everyone is nowadays, with more than 3 billion active users. The more your content gets shared in social media (more visibility), the higher the chance you can get more backlinks.
Arguably, however, the biggest benefit of using social media to get backlinks is because sharing your content on social media is a huge time-saver.
When you share your content on social media, you essentially allowed your audience to share it with their own followers, amplifying your reach and essentially shortening the time required to reach this audience otherwise.
It is worth noting, however, that social shares aren't accounted as 'real' backlinks by Google—so it's not a direct ranking signal. However, we can see that social shares can amplify our content's reach, widen our audience, and get more backlinks in the process.
2. Posting on Social=Quicker Indexation
The (major) social media platforms—Instagram, Facebook, LinkedIn, Twitter, etc. — are prioritized really high by Google, and are allocated with higher crawl budget than your average site–fairly obvious considering the size and prominence of these platforms.
So, if for example, you just published content on your site, sharing it immediately on your social media profiles can allow Google to recognize this new content faster, and might crawl and re-index your site accordingly.
3. Building Relationships with Influencers
It's no secret that in today's SEO, the quality of the backlinks is more important than quantity.
Nowadays, however, influencers have arisen as one of the most reliable sources of high-quality backlinks—besides press/media and brand websites—, and investing in influencer marketing is now one of the best approaches of implementing off-page SEO.
The idea here is to use social media to build relationships with the influencers in your niche, for example, by engaging in their conversations, asking relevant questions or give valuable answers.
Without a proper social media presence, it's going to be harder to reach out and build relationships with these influencers.
4. Social Media To Improve User Experience and Engagement
Google incorporated the use of Rankbrain, its AI-based algorithm in 2016, which essentially allows Google to properly measure user-experience and engagement metrics like bounce rate and average dwell time.
It affects 'traditional' SEO in so many different ways, for instance, if you are already ranking fairly high on Google SERP, but the click-through rate (CTR) is low, you might get demoted. The important thing, however, is the fact that the longer your users spend on your site, the higher your site will rank.
Social media allows us to promote content that is highly relevant to the audience, so they will stay on the website longer—improving the average dwell time.
5. Social Interaction Data As Insights To Improve Content
Regardless of ranking factors, the most important thing affecting SEO success is the value, quality, and relevance of your content: if your content is good and relevant, you'll get more backlinks and dwell time, and thus it will climb higher on Google SERP.
By measuring interactions on social media, we can get more insights on how to create engaging content. For example, we can find social media posts that are currently trending and develop content that is covering a similar topic and structure the titles and META description in a similar way to the social media post.
6. SEO Best Practices to Help Social Media Performance
Above, we have mainly focused on the benefits of social media marketing to SEO, and here we will shift our focus the other way around.
The thing is, we can implement SEO best practices to social media posts in order to help these posts to perform better on their respective platforms. The concept of hashtags in Instagram and Twitter, for example, is similar to optimizing website content for target keywords.
In short, we should treat social media networks as search engines on their own—each with their own rules—. In fact, many have considered YouTube as the second largest search engine we have today.
7. Align Social Media and SEO Content To Amplify Their Effects
The integration between your website content and social media post should go beyond a Facebook post or Instagram photo (screenshot) to promote a recently published content. Instead, it should be aligned together to create a thoroughly merged strategy: what you optimize on your content through SEO should be followed by regular social media promotions.
In short, social media should promote your content, while on the other hand your website content and SEO should support the overarching social media strategy.
End Words
Both SEO and social media are centered on one thing: content. That is, the quality of your content (blog posts, social media posts, podcasts, etc), its relevance to your audience, and its value. With that being said, SEO and social media can—and should— work hand in hand in providing value to your audience, and can amplify each other's results in the process.
Also, executing both channels equally well is important in establishing your business's credibility and its position as the thought leader/expert of the industry—one of the key factors in achieving success these days.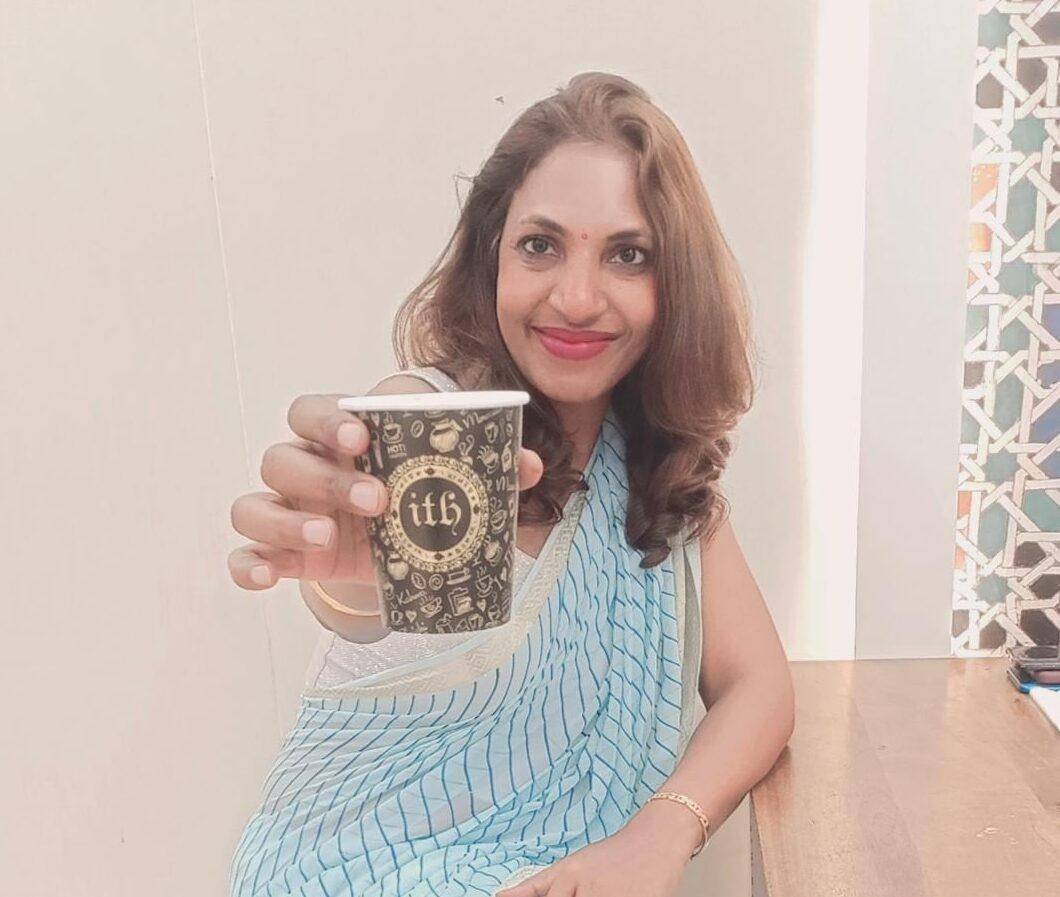 Sunita Biddu is a digital business coach and power blogging mentor helping coaches and small business owners. She helps with building a strong and profitable online presence and reputation that creates a self-sustaining business.  Sunita writes on this blog once a week about easy-to-use guides and articles about business, coaching, social media and blogging. You can grab some of her free resources and ebooks from the resources section.