Your blog looks better on your own domain. If you're serious with your blogging attempt and want to make it work for you, begin right and tight.
JUSTHOST
While justhost brags about its outstanding uptime and superb customer support for new bloggers, I love the "umlimitedness" in most of their features at mere $2.95/month which is enough to earn this place in best blog posting sites. On top of this confidence, Just Host offers a crazy 30-day MONEY-BACK GUARANTEE with all their hosting plans.  Their $200 advertising credit for Google & Bing makes the offer even more lucrative. What stops you to get this web host for your blog? Go!
Starting price  – $2.95/month

BLUEHOST
One of the most popular and oldest web hosts, Bluehost will turn 20 years old in 2016 and has become one of the first choices when it comes to best wordpress blog hosting. With almost 100% uptime, they have earned an official recommendation from "WordPress" community. For first time user, you haven't bought your domain name yet, get your free domain name and free site builder with some brilliant templates. I would personally recommend to start with a simple and minimal wordpress theme focused more on the readership and value for your site visitors. I have personally used BlueHost for some of my blogs.
Starting price  – $3.49/month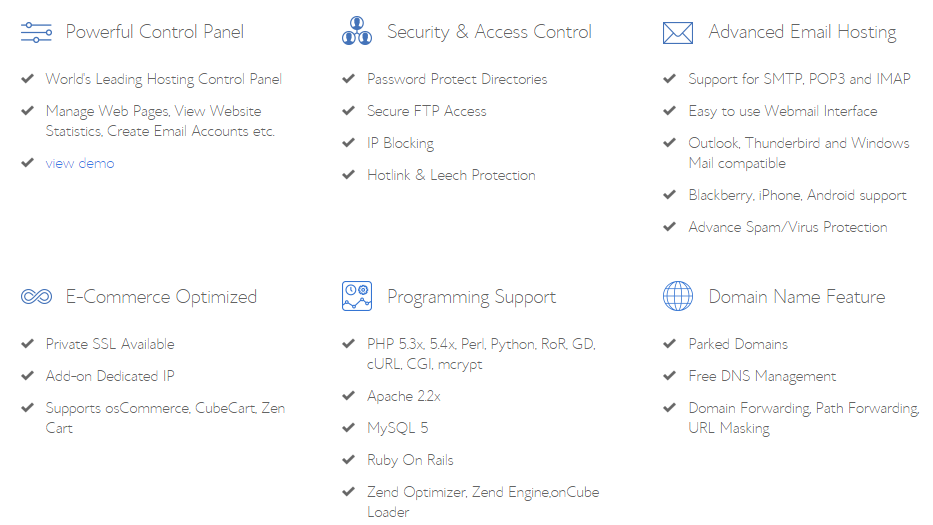 INMOTION HOSTING
InMotion hosting is a premium blog hosting service. It is well known among business users who do not like to compromise on services and have got good budget. With award winning technical support and 99.9% uptime, they have earned a special place among their users. Best suited for active wordpress business bloggers with free SSD ( well its sort of great performance provides), InMotion Hosting offers great scalability for your blog's growth.
Starting price  – $4.89/month

eHOST
This is another rapidly growing blog hosting company based in US and backed up by a passionate team. eHost is the new baby product of the parent company Endurance which also parents top web hosts like iPage, Bluehost and justhost. This team will do everything to make your blog go live at ease with the most cost effective, feature rich and affordable blog hosting plan available. There is more.. You even get a FREE domain for lifetime along with unlimited free email addresses. If you like to give the new entrants a good chance, eHost is the next best blog hosting company to look forward to in the near future.
Starting price – $2.75 / month

iPAGE
iPage is the second oldest blog hosting service in action since 1998. With its 6 world-wide headquarters, it serves 150 countries at the moment with a fanatic customer support. iPage blog hosting solutions are popular because of their great deal of flexibility from business, personal to non profit and social sites. With unlimited domains hosting (host unlimited sites in one account), Unlimited DiskSpace, Unlimited Transfer, Unlimited email, ftp accounts and sub domains, free site security suite(worth $100), google ($100) and facebook ($50) and other marketing credits, their blog hosting plans are indeed more lucrative and worth the price compared to others. They also came into limelight for being a green web hosting company. To offset carbon emissions completely from their datacentres and offices, they have acquired Renewable Energy Certificates to be able to call your websites as "powered by 100% green energy".
Starting price – $3.75 / month

HOSTGATOR
HostGator comes as one of the biggest web hosts hosting over 8 million domains. I personally love Hostgator for its fast set up and one click WordPress installation, 99.9% up time gurantee, and 24/7 support. It's one of my personal recommendation to my blogging students and my own personal blog is hosted at Hostgator only.
Starting price  – $4.86/month
Got more questions about your blog hosting? Or anything related to blogging? Ask me. I will respond within 24 hours or even sooner.