Thanks for stopping by and for considering me to speak at your event. I am honored.
I realize that success of an event comes down to the quality of the talks and speakers. If it hits the chord right, everybody wins. I created this page to help you with maximum information about me to get to a best decision.
What You Can Expect After You Contact
Prompt and professional response
A scheduled personal phone conversation with me or my team member so we can understand how I can add maximum value to you and your audience.
A blog post about your event on my social media channels and blog to ensure additional publicity and audience for your event.
A professionally prepared talk focused on achieving the best outcomes
A special resource page for your audience post-event to help them download the slides for future reference answers to their questions and helpful books and articles for future reference.
A Bit About Me
I am a coach, author & Internet marketing strategist with an opportunity to help over 1500 customers and trainees so far. Life is beautiful and I am confidently enjoying multiple roles from an Entrepreneur, social media and blogging coach, pampered sister and a Salsa freak to a hobby Photographer in my professional and personal life.
After 5 years of handling my own companies with over 70+ inhouse staff strength and association with trusted groups and business leaders, I am loving this new and focused journey of being a coach and helping this curious world of aspiring as well as established entrepreneurs.
I Talk Mostly On
I have seen the audience enjoy me speaking on social media use and challenges, personal online authority and blogging. I have also addressed group and communities on SEO for business owners to help them get better results from their teams. I am always happy to customize my talks to meet your organization's and audience-specific needs. I come on the board with a goal to facilitate your best outcome from the event.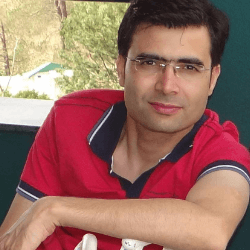 Yogendra Verma
Founder of W2E (Wannapreneur to Entrepreneur)
We have had Sunita Biddu as a guest speaker a couple of times in the W2E events to speak on the topics like digital marketing, SEM, SEO etc. The sessions were hugely beneficial for the startups and entrepreneurs in the W2E community. Her domain knowledge, communication, and presentation skills are amazingly impressive.
Neeraj Chauhan
CFP & India's Most Trusted Finance Advisor
The social media session was great with many inputs for participants from Finance industry. Most of the friends were happy about the talk and got some fresh insights which they later implemented. I recommend you to my other networks and happy to help for your speaking assignments.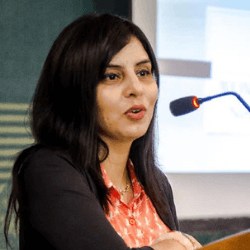 Manjinder Sood
Founder of Women Energizers
Sunita Biddu was invited by me as an expert to address women entrepreneurs in Women Energizers. As a founder of WE, I take pride in the power content being discussed in my forum and only the best are invited as speakers.
So, she had to answer queries related to Digital Marketing in a challenge round. A quick one-liner question was to be answered by her in 2 mins and she amazed the audience with her knowledge as 40 women from different fields had a different question for her. While the members were applying their minds not to repeat the question, and ask extremely relevant and to the point question, Sunita successfully touched a new aspect of digital marketing with every answer. She is indeed the best in her field. It is always a pleasure to be associated with her.
I wish Sunita tremendous success in her career and she is certainly the best choice if anyone is looking to get great work done in the area of digital marketing.
Let's Talk About your Event