"Make money online" and "how to start a blog" are the two most talked about and searched subjects online. And blogging literally tops the ways to get rich for a determined and committed performer who makes it happen.
Before we learn the steps to creating and setting up a profitable blog, let's define blog meaning for our absolutely new readers and aspiring bloggers.
What is blogging and what is a blog?
Simplest blog definition: a regularly updated public online space that shares useful information for specific industries or niche. For example,  you read all fashion information on a fashion blog, recipes and food tips on a food blog, health tips & remedies on a health blog and so on. Save this blog to answer a friend who asks next time – what is a blog.
You will find thousands of guides about "how to start a blog and make money" for free on google and each one is useful, am sure.
What makes this how-to-blog guide different?
1. It is the shortest possible yet complete blogging guide for beginners to take the right actions, right away – step by step.
[Update: By the time I finished writing, it didn't turn out to be a short one as planned. So, make up your mind to refer a slightly longer guide here]
We don't want answers. We want FAST answers.
This beginner's guide to blogging will fulfill that purpose.
2. This guide talks about the practical action plans and tools that worked for me and helps me make over $1 million per year from this blog (and I created 2 more affiliate blogs following a similar strategy)
3. I have been a skimmer and shallow reader myself (I confess). This blogging guide will make a quick and complete actionable reference to start a blog that makes money without any unnecessary and complicated information.
So, let's get started.
You'll learn four key elements of blogging before you learn how to make a blog using these keys.
How to Choose Your Blogging Niche – Your Profitable Subject
What All You Need to Start a Successful Blog
The Best Performing Content Types
How to Promote Your Blog & Posts and Get Free Traffic
1. How to Choose your Blogging Niche
First thing first; you make money by selling anything that people need. Things that people want to buy and buy from YOU – on your blog.
That means, what you love and are passionate about – may not make money if it is not what people want to buy.
When it comes to selecting a niche for blogging and setting up your blog, it's important to consider two key factors.
One – A large audience who wants to buy
Two – Things they want to buy
For example, I sell help, resources and coaching about "blogging" and I know there is a large audience who is looking for it.
So, figure out your niche. The subject that will attract a large audience to your blog and bring money.
Do This When you want to start a blog for free or for hobby and fun:
Make a list of subjects that interest you the most
Now, shortlist the subjects you can write for the next 2 years without feeling short of topics.
Once you're done, bring it down to one or two topics that you can write about for the next 5 years without feeling monotonous. A topic you're in love with. The one you love to read about and write. The one you're knowledgeable about or want to be an expert on.
Pick one of these topics and move on to step 2.
Note: Remember to follow the above steps only when you've decided to blog for hobby and fun. This may or may not make you money.
Do This When You Want to Start a Blog and Get Paid
When it comes to monetizing a blog and building an audience, choosing the right niche is crucial. You're going invest a lot of time, effort and money on blogging so you want to choose a niche that you don't regret later.
A profitable blogging niche is the one that people already read and follow. A subject that makes a difference in their daily life, that solves a real-life problem, that brings a better version in them, literally.
You might have read in many guides to make a list of topics you like. I am not going to suggest that. Honestly, I get passionate about a niche that starts showing me money.
So, I will ask you to pick one of the following niches and start building an outstanding blog around it. Here we go without any specific order.
1. Health and Fitness
One of the most competitive yet profitable blogging niches it is. I haven't met a single person who doesn't search some health information or solution at least once in a month.
This niche has a large audience and you can make massive money with affiliate marketing. I have my own Health Blog that makes over $3000 every month (with hardly $150 investment every month in advertising and marketing).
2. Beauty and Fashion
Have you ever seen someone who doesn't want to look great and groomed? Beauty and fashion niche not only makes money but also fame and free invitations to the events in town.
You can expect a well-maintained beauty and fashion blog make $1000-3000 per month with 1 year of good work.
3. Lifestyle
This is another interesting yet popular subject with a huge audience. I personally love to follow lifestyle bloggers and blogs on Pinterest. You got to be focused on this niche as a lot of bloggers go horribly wrong.
Under this niche, you can be blogging about home, minimalism, travel or gardening but don't write about everything. Choose and subject and stick to it.
Use this reference list of best lifestyle blogs to make money
4. Self- development & Personal Care
This niche has recently got a surge in its audience. There is an increasing audience looking for solutions to improve themselves, deal with the stress and depression and more personal care concerns.
You can make good $1000-5000 with this niche in a year using affiliate marketing for self-help books, seminars, and other products.
5. Money & Finance
I kept the best for the last. How to make money online is actually one of the most searched words. You can imagine the audience and traffic your blog can receive if you're giving them what they want.
However, I suggest you pick this niche when you're confident about your interest. People usually follow by example. They may want to see how much money you're making before they trust your blog.
When done well, this niche can return an income of $5-10k per month with good work of 1 year.
Now, choose the niche that interests you out of these suggested 5 niches and gets started with the next step.
2. What All You Need to Start a Successful Blog
Finding your blogging niche is the biggest task. The next step is to create a blog that makes money for you. Here are the essential steps to transform your blogging venture into a successful business.
1. Deciding Your Blog's Name and Domain
When starting out with blogging for beginners, one of the key decisions is registering a domain for your blog. This choice is crucial as it defines your identity and leaves a lasting impression. Take your time to carefully select the perfect domain name, and once finalized, embark on the exciting journey of writing your first captivating blog post.
1. Around the subject – Brainstorming a name that represents your niche is the easiest way. Think of some easy and popular words related to the niche and use them as prefix or suffix. You may not get those cool and exact business names anymore. So, think of an easy and catchy name with the closest possible words you may find.
2. Go abstract – You'll seriously feel frustrated with the unavailability of most names you'd think of. So, choose to go with a random, abstract but easy to speak, spell and remember the term. If your blog becomes popular, the exact name doesn't matter.
3. Your own name – This is the last option but first for those who choose a niche that belongs to them. For example, a health coach can start a health and fitness blog under her own name. And it works very well.
Few tips:
Speak your blog name and observe the fluency or friction. Go with something smooth.
Prefer a .com
Avoid hyphenated domains
Check for trademarks or name copyrights.
Buy from a reliable and popular registrar such as name.com, godaddy.com or Namecheap.
2. Choosing The Best Blogging Platform
When it comes to choosing a blogging platform, there are several options available, such as Blogger, Tumblr, WordPress, Joomla, and Typepad.
I personally recommend WordPress for its easy and user-friendly interface and several features even tech-phobic bloggers can use to run a great blog.
You can start a  blog with a Free WordPress Theme or choose to buy a premium theme that gives more features and of course a professional look to your blog.
I recommend Grido & Newspaper themes which I personally used on my blogs and can't be happier.
3. How to Select the Best Blog Hosting Site
When looking for the ideal web hosting for blogs, it's crucial to consider these essential features. A lot of companies are offering special WordPress hosting that works twice better than generic shared hosting.
1. The uptime, server speed, and space – Extremely important because your blog will have at least one visitor at a time and you can't afford to have your blog down or take forever to load. Settle for nothing but 99.9% uptime. 100% is even better.
More than 79% of online users never use a website that loads slowly. A large percentage abandons your site if it takes longer than 3 seconds.
Make sure the server provides you enough space to keep your blog running with plenty of visuals and videos.
2. Customer Support – You'd need customer support often during the first year of your blogging. So make sure the hosting company has prompt, helpful and knowledgable customer support. Read reviews and never ignore this point. Test the customer support by asking the most suitable plan that serves all your needs.
3. Security and backup – Blogs are most vulnerable because of the traffic and visibility they receive. Make sure that your blog hosting plan has malware and spam protection along with automatic data backups.
3. Cost – Usually, a good hosting plan for new blogs or blogs receiving 100-500 visitors every day come for $2-6 per month. Make up your mind to pay this and prefer buying a 3-year hosting plan to save good money.
For some of the best blog hosting sites, I recommend the A2hosting, Bluehost, Mochahost, and inMotion that I have used for my personal blogs and business websites.
4. Best Blog Design & Set Up
I have always been a fan of simple blogs with minimal design and enough white breathing space.
For designing a blog layout, you have two options: customizing the blog yourself or hiring a WordPress developer. However, I highly recommend entrusting this task to the experts, allowing you to focus on engaging with readers and creating captivating content on your blog. Platforms like Fiverr.com offer affordable blog setup services, ranging from $50 to $100 maximum.
Few blog design tips:
Choose a theme based upon the content you'll share the most. Will you post more of videos or text and visuals. Choose a theme that showcases your primary content in an outstanding manner.
Keep the blog super simple with a minimal design, simple and readable font family and size, and minimal color scheme.
Get an impressive and simple logo that reads your brand name in less than a second.
Make sure that your blog is responsive. It has to be mobile friendly to retain traffic.
Get the essential plugins configured. They are the backbone of your blog. I suggest;
Yoast SEO, Sucuri, Akismet, Sumo, ClicktoTweet, Shortcode
You can use the help of a strategist or a hire blogging coach to get the right design and set-up for your blog. This is an investment worth each penny.
5. Blog Optimization
Unless it is found in the search, your blog is invisible to your prospects.
Optimization makes your blog ready for visibility and likeability both in search engines and people.
These 5 steps are enough to optimize your blog as a starter.
Speed Optimization – Your blog must load within 3 seconds. Period. Have you developer make your blog the fastest loading blog. Your visitors would love it. If you're working on it yourself, follow this tutorial.
Do keyword research – Keyword research gives you the phrases people are using to find your blog. Don't just assume. Head over to a good keyword popularity tool to identify the keywords that will drive the maximum traffic. Use this guide to do this research yourself. I use Google Keyword Planner and Search console. Recently I have found Twinword and the choice of exact keywords has almost doubled my blog traffic with increased rankings.
URL Structure – Dump the default URL structure. Go with a custom URL structure such as yourblog.com/post-title. If you're more than confident of posting regularly, you can add dates to the URL, else, keep it simple.
Meta Data and Content Optimization – Ensure that you create a well-crafted meta title and a keyword-rich description while optimizing your blog for SEO. For beginner bloggers, maintaining a blog becomes easier with SEO plugins like Yoast SEO. Use the relevant keywords in the content of the page and posts. Having the keywords in the first 15 words, in the middle of content somewhere and in the last 20 words pumps your website to higher rankings.
6. Essential Pages & Elements
Readers will come looking for information from search engines and social networks. But what converts them into your paying customers is a great set of money pages. These are the pages your readers visit to know more about and your offerings.
I wrote this post for Entrepreneur.com and it just serves what you need to write great money pages.
https://www.entrepreneur.com/article/320927
Now that we have laid a foundation of starting a successful blog, it's time to play. Where is the money?
That's our next step.
3. Creating Compelling Content That Converts
Content creation for blogs is essential to bring traffic but money lies in the BEST CONTENT.
Your blog might be another run of the mill site if you're not planning your content framework. You got to publish only the best posts written on the best subjects to top your prospects' interest.
And that requires planning.
You have already worked on your keyword research (hopefully). Now, use it.
Make a list of 100 best blogging topics people are searching.
Arrange these topics in basic to advance order. For example, I would start with "how to set up a successful blog" to write my second post on "How to get free traffic to your blog" and so on…
Make sure that each post you write provides the best, latest, accurate information in the simplest and easy to implement manner.
Be a merciless editor and keep only useful text in your posts. Use tools like Hemingway app and Grammarly to hone your writing skills.
Be consistent in your posting frequency. If you have a bandwidth of posting only once a week, make sure you POST ONCE A WEEK.
Make writing and blog one of your top three priorities in life. (No joke, it will seriously bring money that way)
Settle at nothing less than best in what you post and share.
4. Set Up Your Email Subscription on Day 1
A blog is destined to fail if it is not focusing on building the email list from day 1.
Yes, DAY 1.
A blog is as successful and profitable as the size of its email list.
Do anything and everything to make your readers and visitors subscribe to your blog. Each subscriber means $1 per month. Now, decide how much you want to make per month and make your email list building as your top priority.
The best ways to get visitors to give their email address are:
Share a free resource
Add a call to action at the end of each blog post
Pitch subscription with a downloadable pdf version of your long posts and guides.
Try pop-ups (exit pop-ups are worth a try) with best value promise.
5. What Kind of Blog Posts Perform The Best
It usually varies with the niche and subject but these posts have been performing the most in almost every niche.
Write 3 posts for each content type and track the performance. You can use tools like Google Analytics, Mouseflow, Hotjar, Sumostats.
6. How to Get Traffic to Your Blog
Promoting your blog is crucial for driving traffic and monetizing your content. So, your next step is to discover the best blog branding strategies to increase your daily traffic. I repeat; BEST WAYS.
There are over 25 ways to promote your blog and brand. You'd even find posts that suggest 100 ways.
It may take years to start getting 5 digits traffic using free methods and invest all our time or we speed up using a few smarter ways, invest some money and achieve that number sooner.
Let talk about only 5 ways that have worked for me and most of the successful bloggers.
1. Optimize for Search Engines
Getting organic and free traffic means keeping yourself safe in the long run with a slow and steady pace. However, I do not suggest to completely rely on just one source of traffic.
#1 position receives the maximum traffic for a keyword followed by #2 and #10 position. Your blog can receive good traffic if you can manage to have 100 keywords on page 1 (most of them among top 5). Considering it is a blog getting regular fresh great content, this kind of traffic is possible in less than a year when things done right.
Ensure that you optimize each blog post and page for targeted keywords, compress images, use alt-tags, take care of URL structure and make the best use of your data from the search console.
I use this data every month to update my old posts only to find the rankings and organic improved next month. I have got several blog posts up from deeper pages to top 5 positions.
The process is slow but totally worth your time in the long run.
2. Invest in Facebook Advertising
You can use your Facebook network and page to promote your blog and posts for free. That means showing your posts to a couple of hundreds of people and leaving them to a choice to read. Considering the organic reach of Facebook has dropped to officially zero, this is least likely to give you the kind of traffic you want.
Make up your mind to invest in using advertising to boost your blog posts and keep them out there unless it is saturated.
You can start with as less as $2 per day per post and run the ad for a week to a targeted audience.
Develop a content strategy for blogging to effectively reach your target audience. Utilize blog analytics and tracking to monitor your results and optimize your campaigns. Implement retargeting campaigns to enhance conversions and grow your subscriber base.
3. Commenting on Other Blogs
When done right, commenting makes a brilliant way to show your expertise and build your brand.
Commenting has benefits beyond traffic.
You get new ideas for your own reading others content
You get readers to your blog following the comment left on others' posts.
You'd have an idea what other bloggers in your niche are up to.
You'll develop good relationships with bloggers in your niche and opening doors for guest blogging opportunities.
You'd get recognition by showing interest in others content and helping them with feedback and opinions in comments.
You must schedule a fixed time slot to write insightful comments on popular blogs and any blog that creates great stuff. And encourage more comments on your own blog by responding and acknowledging comments on your posts.
4. Guest Blog
Contributing to popular blogs in your industry comes with 4 benefits;
Drives tremendous referral traffic to your blog
Makes your brand visible
Attracts more guest blogging opportunities effortlessly later
Helps you rank higher in search engines
However, use guest blogging primarily for the first 3 benefits. Let 4th  benefit return as a bonus and never pitch for links.  Aim at creating twice as great content for guest posts as you do for your own blog. Blogs would love to host your post. Work on your pitch.
Start with a goal of making 1 guest contribution every month to a popular blog.
See my guest contribution on how to start a blog & make money on Entrepreneur.com
5. Use Communities
I have leveraged the power of blogging communities and networks such as ViralContentBee, Triberr, and IndiBlogger to share my content and witness a remarkable surge in referral traffic. Additionally, Buzzsumo, a highly recommended platform by successful bloggers (including myself), has proven to be instrumental in driving massive traffic. These tools are invaluable for overcoming writer's block in blogging and maximizing your content's reach.
By following these steps to start a blog, you'll see promising results that will inspire you to explore additional strategies for blog promotion and increased traffic, leading to monetary success.
Save this post for every time when you search, "how to start a blog that pays" with google. Your search will end here.
Blogging FAQs
How to create a blog for free and make money?
Building an audience for a blog and monetizing it can be achieved by generating substantial traffic and gaining recognition for valuable, high-quality content. However, using a free blog URL may initially compromise the impression on certain audiences. Rest assured, this challenge can be overcome as popularity grows, resolving any concerns in due time.
You can start a free blog after chooing a blogging platform such as wordpress and blogger/blogspot. These blogs make more money with infolinks such adsense etc.
Advertisers usually hesitate buying space on free blogs.
However, do start your blogging journey with a free blog before you are confident enough to start a pro blog.
How to start a blog for free on Instagram
Instagram is not a real blogging platform but more of a social network. You can call it a microblogging platform since it allows longer posts and has a massive audience.
Niches like food, travel, craft perform brilliant on Instagram. Since it has potential to get in front of direct audence and following. avertisers and brands can pay well for Instagram blogging accounts.
How to create a blog for free on Facebook
Starting a blog on Facebook is similar to Instagram. However, the reach is recently compromised and I do not recommend starting a blog on Facebook anymore.
Is blogging still relevant? Or it is dead?
It is relevant and will always be.
As long as we're looking for information, blogging will exist. And we human never cease to look for free information. Feel free to start a new blog even if you have thousands of blogs in your niche. You still will have unique stuff to offer in your style and people always want more and more places to verify and get the best of the information.
Can I blog for free? Where can I start a free blog?
Yes, you can start a free wordpress blog and a blogspot blog. There are over 12 blogging platforms to allow you start a free blog to practice and learn.
How do bloggers get paid?
Bloggers get paid by the following;
By offering their writing and blog management services
Affiliate marketing
Info links such as adsense
Sponsored posts and reviews
By selling advertising space
By selling products like ebooks, courses and items
How much does running a blog cost?
Read this detailed post on how much it costs to start and run a blog.
Once you're done with creating a powerful blog, head on to read how to make money blogging.
Ask your questions in the comments. I will be happy to help.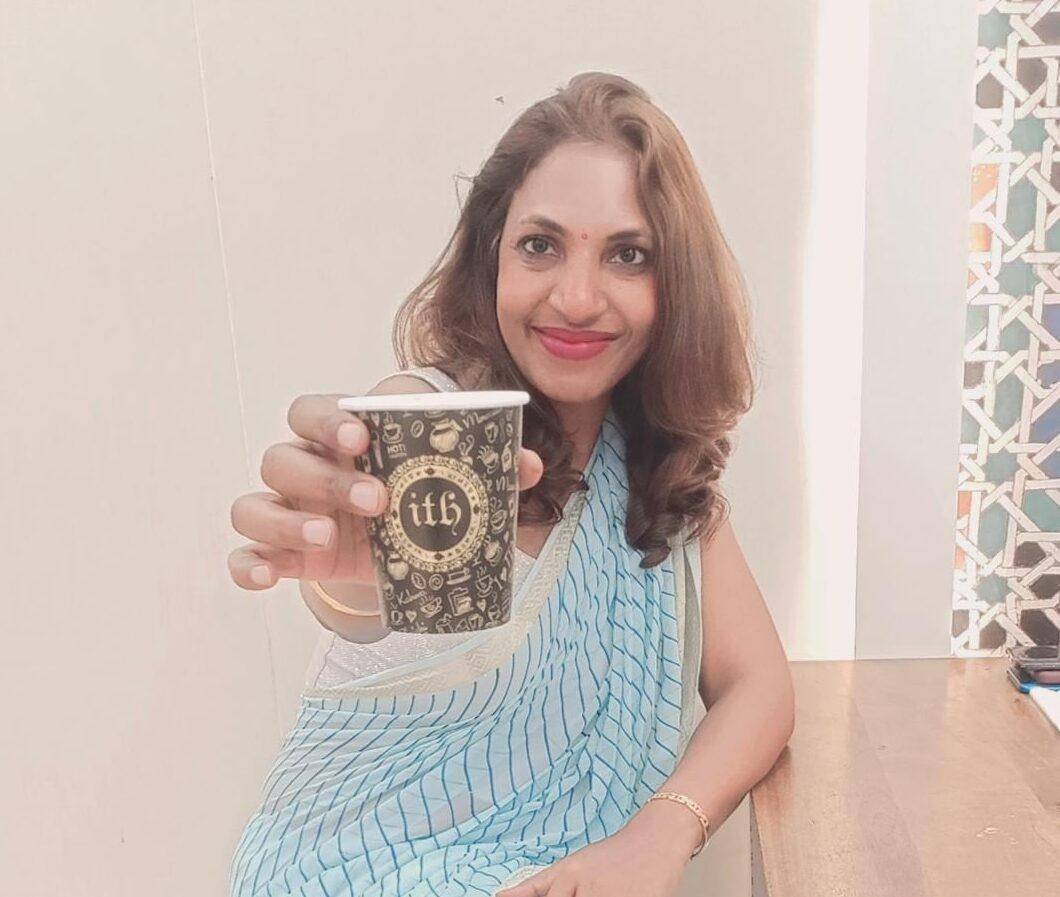 Sunita Biddu is a digital business coach and power blogging mentor helping coaches and small business owners. She helps with building a strong and profitable online presence and reputation that creates a self-sustaining business.  Sunita writes on this blog once a week about easy-to-use guides and articles about business, coaching, social media and blogging. You can grab some of her free resources and ebooks from the resources section.