Which free and best blogging platform I can start with?
Which are the best blog sites for making money?
Which blogging platform is simple for a tech-phobic like me?
These are some of the most common blogging questions I get asked often, especially from beginner bloggers who are starting to blog for money or hobby on free blog sites.
This blog post will help you decide the right and best blogging platform for your blogging journey out of the 12 most popular & free blog sites and platforms. Let's do this.
This is one of the most popular, simple, easy to use and feature-rich blogging platforms that make money for serious bloggers. If you're not sure about your journey, start a free WordPress blog. You don't pay anything for anything in this free blog site. Beautiful free design templates, over 30000 plugins to add amazing features, security, etc, you get everything free. The only investment is your effort and time.
However, if you're serious about making money with blogging, I suggest you start your blog with self-hosted private domain and use WordPress as the blogging platform.
59.4 % of the bloggers use WordPress as their preferred choice of the best blogging platform.
Begin with a strategy from day 1 and get a hold of a good blogging coach or mentor who has made it big already with blogging.
Blogger is a free blogging platform owned by Google. It is recommended for new bloggers who are not very comfortable with technology. The only thing you need to start a blog with blogger is a Gmail account.
Though it comes with Google's on the security of your blog, it has limited blogging tools and features that may limit your blogging potential at some point. There are limited design templates that you will have to manage.
The biggest turn off with blogspot is an uncalled cancellation or suspension from Google without any warning.
I suggest using blogger only as one of the easy, free and best blog sites for your early blogging to gain some experience.
Medium is one of the most intelligent and neat communities of serious writers. A niche, small and hyperactive audience that responds well to great content. It is easy to use blog site to build a great personal brand.
You don't get to host your private domain name but it gives you an account such as medium.com/sunitabiddu where you can post your thoughts. Consider it as a social media account with serious writing and networking opportunities.
It started as a free blogging platform but now it has a $5 per month membership which is totally worth.
Since you cannot have a full-fledged blog or site setup, it limited your money-making potential. However, they have their own publishing and monetization opportunities.
If you're planning to use blogging as a full-time money-making source, Medium isn't a great idea. But it is indeed a powerful way to support your personal brand, globally.
I love Tumblr for 3 reasons – It's a neat, clean and sharp microblogging platform with a significantly large community of bloggers.
And when it comes to best free blog platforms, Tumblr tops the first 3.
Anyone can use Tumblr as a beginner in microblogging (short text or minimal blogging using videos, gifs, memes, and images, etc.). One of the flip sides of this clean blogging platform is its limited features. After a point, you cannot grow. Making money with Tumblr is a struggle. However, you can use Tumblr to drive good traffic to your money blog later if you managed to make it popular enough.
Another issue with the Tumblr blog is the lack of backup or import. Unlike Blogger, it's difficult to move a Tumblr blog to a better platform such as WordPress.
I suggest new bloggers stick to Tumblr as one of the best blog sites if they plan to use blogging only as a hobby and not a longterm business venture.
Quora is a huge community and you don't have to do anything to find an audience but only to write amazing content. They give you a space to share your thoughts and passion. You don't have to worry about designing or set up. The space comes ready to write. Earlier, they had a dedicated blog section that is transitioned to "Spaces" now.
To start your Space on Quora, you can apply here.
You can't have your own custom domain name though.
It is advised for beginner bloggers since promotion won't be as big of a challenge, however, Quora Spaces are equally great for those who have an existing blog and looking for a larger audience.
Typepad is easy to use blogging platform to make money with a great feature of importing/exporting content from many other top blogging platforms. It gained amazing popularity once around 2011. However, it is disappointing for beginner or intermediate level bloggers because of super-limited options for add-ons and themes. Their basic plan starts from $8.95 per month and it's not satisfactory at all.
With their second next plan for $14.95 per month comes decent blogging tools and features, however, knowing there are other better platforms, Typepad isn't a great choice.
What's great about Typepad is its minimal and clean set of themes.
I personally do not recommend Typepad.
Linkedin is a superb blogging platform for you if you're a working professional or have a service or product to offer.
It is primarily a social media network used for professional networking. However, they have a brilliant content publishing feature that allows you to get in front of over 200 million active members every month.
Pro-tip – If you plan to use Linkedin as a free blogging platform, make sure you start with creating an outstanding Linkedin profile first. Readers are most likely to visit your profile if your content is useful.
The flip side of Linkedin publishing is not having a private space to blog. You'll have your blog link on Linkedin domain only. Another thing I miss is the scheduling option in Linkedin publishing.
If you're consistently posting compelling content, chances are high that you'll be noticed by Linkedin editors and get featured.
Question – Do you still need a privately hosted blog if you're using Linkedin for blogging?
Why not? It's always great to have readers and audiences from multiple platforms.
Instagram for blogging?
Well, it's primarily a social media platform, not a blogging platform. However, there is no harm in utilizing over 500 million active userbase with microblogging. You got great visuals, coolest videos and some text to support, you're the right person for microblogging and Instagram is perfect for you.
Ideally, you use the text space for a short blog post. There is a limit of 2200 characters which may make some cringe for more space. Another limit is the hyperlink which you can put only in your bio and you get only one link.
How do you make money with Instagram blogging? When you have a massive following, great engagement on your posts and a decent share of serious buyers in your followers, you can get endorsement assignments from brands or you can simply sell your own services and products.
However, if you're someone who is never short of visuals and videos, have more of the mobile audience, mostly youth, go ahead with Instagram blogging.
Wix is among popular hosted blog sites with easy to use drag and drop tools to build business websites for small business owners. It allows setting up a blog with the Wix blog app. Since it requires no coding skills or any technical know-how, a lot of bloggers use this blogging platform. Their aggressive advertising on social media is another reason why new bloggers end up signing up with Wix.
You'll enjoy beautiful templates and a good number of third-party apps to customize your blog. However, you have limited access to such features in the free version.
If we look at the overall value for the paid plans, the blog features are not enough to motivate a serious blogger to opt Wix. If you wish to play and experiment with your intent of blogging to see how serious you can be, it's a good idea to try Wix blog for a few months.
Hosting over 50 million websites, Weebly is primarily a drag-and-drop website builder for small businesses to easily build a website, blog, portfolio or an eCommerce store. From security, hosting, designing, and marketing, everything comes built-in.
Without any hassles, Weebly is extremely straightforward to set up. You just need to sign up, choose a template and drag and drop to create what you like. Though it has beautiful themes, it doesn't let you customize everything.
I have found Weebly with maximum blogging tools as compared to other similar website builder services. From advance scheduling, social sharing, tracking results, their build-in email marketing feature (Weebly Promote), they make setting up a blog truly easy.
Their SEO optimization isn't as strong as a blog requires, Weebly still scores great for a preferred free blogging platform for beginner bloggers who want to start a free blog and see how well they can do it before they plunge into serious blogging.
Once used as one of the popular best blog sites, LiveJournal is good for new bloggers who want to practice blogging within a community. You can create your blog, participate in others' conversations and interact with other community members to build a following. You will get to blog on livejournal space and you can't host your own domain here.
If we talk about serious blogging, there are not many features or layouts to talk about. It's basic and does a good job for first few months of blogging practice.
Squarespace got my attention around 2007 for their beautiful layouts and easy drag and drop tools. It was one of the first website building services introducing drag and drop.
Since it requires no coding or designing skills, it soon became favorite among small business owners. Squarespace opens its features only for paid plans. It doesn't allow much for search engine optimization. For startups, it's recommended to use Squarespace to build a simple site that works well for an year or so.
To get the most out of your web presence, I suggest moving your website from Squarespace to WordPress whenever you have more resources and money to invest in your business website.
For bloggers who are looking to start a blog for money, I do not suggest Squarespace as a preferred blog site. Whereas it is good for building a portfolio website for professionals, it has limited features for bloggers.
Concluding [ Download Infographic]
And there you have it, all popular blogging platforms compared.
When it comes to best free blogging platforms to make money, I find wordpress, blogger and weebly great to start with. If it's about paid blogging platforms, nothing can beat WordPress for serious blogging for money.
Take your time to decide an choose the right platform for yourself. It's possible to move from one platform to another for most of them, it's not easy and convenient. It will take resources, time, and effort. So, choose the best blogging platform from day 1, stay focused and make massive money and fame.
Share this Image On Your Site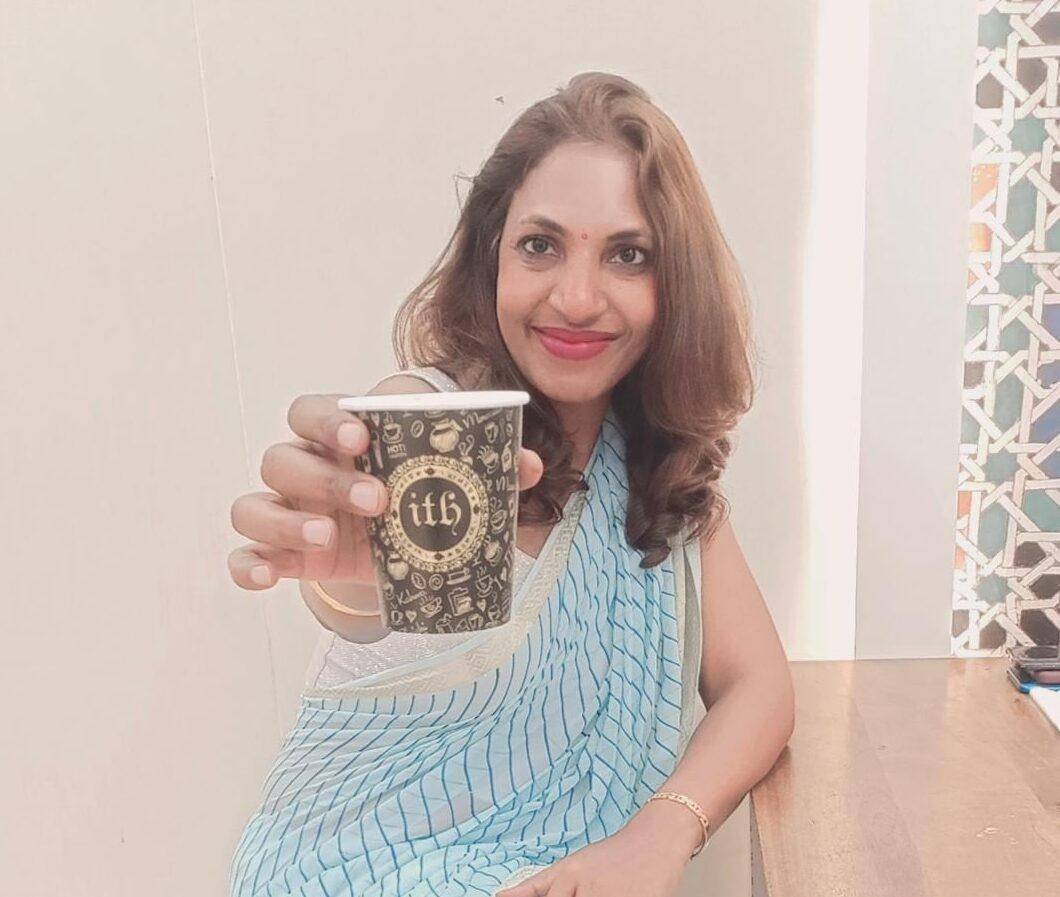 Sunita Biddu is a digital business coach and power blogging mentor helping coaches and small business owners. She helps with building a strong and profitable online presence and reputation that creates a self-sustaining business.  Sunita writes on this blog once a week about easy-to-use guides and articles about business, coaching, social media and blogging. You can grab some of her free resources and ebooks from the resources section.