Blogging is popular. Blogging has money. Massive money.  Blogging is a business itself. But like any other business, it needs investment. It's unlikely to invest money in something you don't know much about. We got it covered. This post will help you create a blog for free on wordpress.
You can go for a test run with free blog set up to see if you can be serious for long enough and if you're actually ready for blogging. Meanwhile, spare 2 minutes in taking this "Are you ready for blogging" quiz. Hundreds of new bloggers have found it insightful. You will too.
Back to free blogging, in this guide we shall illustrate to you step by step, how to set up a blog for free on WordPress in less than an hour.
Imagine having your work published online for free, it sounds like a scam, but follow through and learn how to create your own blog without even hiring a web developer.
WordPress today commands 34% of the website's hosted on the internet. Why not join the largest community on the web?
Save this resource > For more short tips & tricks around WordPress, check these wordpress tricks
Now let's going with creating your free wordpress blog.
Step Zero – Visit www.wordpress.com and click the "START YOUR WEBSITE" button on the homepage.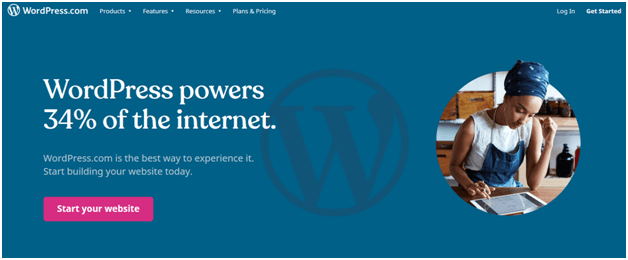 You can now start filling the form.
Step 1: Fill in your email, username, and password and then click the Create your account button.
Step 2: Choose the kind you want to create. In our case we are creating a blog. Click Blog to continue.

Step 3: Select the niche for your blog. In our case we selected Health.
Step 4: Add your blog's name. In our case we added Health Blog Online India, then click the continue button.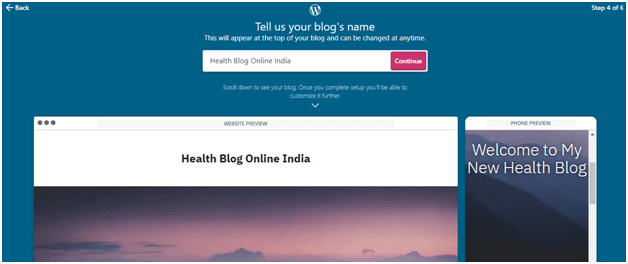 Step 5: Select the domain for your blog. In this case we selected healthonlineindia as the keyword and the domain becomes https://healthonlineindia.fitness.blog/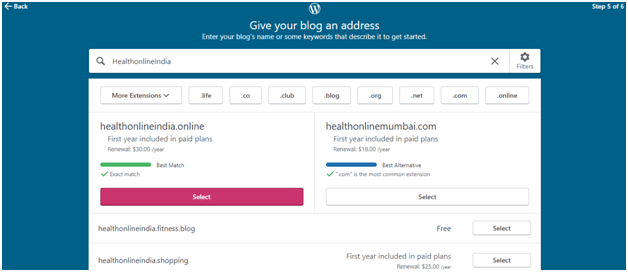 Step 6: Click start with a free site, and ignore the premium services offered.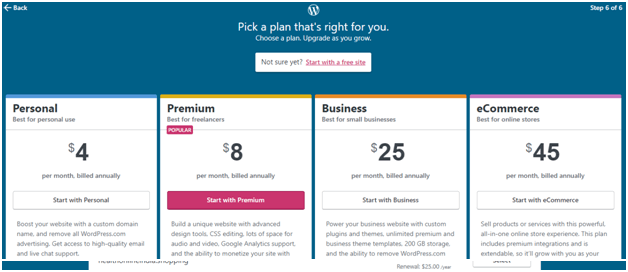 Here is the backend of your WordPress Blog Backend. You can change the logo, add content, as well as customize the blog to have the look and feel you desire.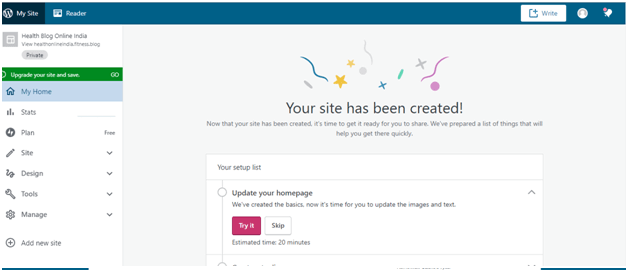 After clicking the activation message sent to your email click the launch button on the frontend and here we go! You have created a blog for free.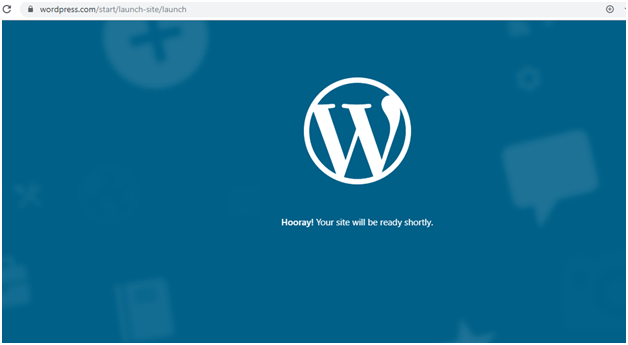 Here is the blog's Frontend. Click https://healthonlineindia.fitness.blog/ to view the blog.
Now you can tweak your free blog to suit your niche. You can also change the theme and plugins at your own peril. There are numerous themes available for free. Here is a simple way on how you could change your WordPress theme and plugin. Sometimes most plugins are not available on the free version, but there are numerous themes.
To install a new theme click Design >> Themes >> Select a Theme >> Click Install Theme
How do I change my WordPress URL from https://healthonlineindia.fitness.blog/ to a new https://womenshealth.fitness.blog
Step 1: Click Manage on the left side of the dashboard, the click Domains.

Step 2: Go to Domain Settings to change the URL name.

Step 3: Double check your new name spelling

Step 4: Confirm that you agree by clicking the radio button.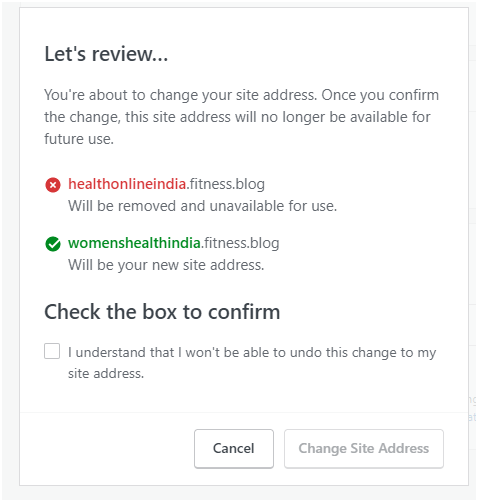 Step 5: We have successfully changed the URL.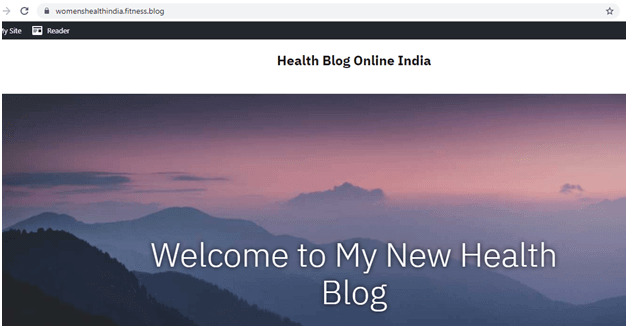 That is how easy it is to change your free WordPress URL name.
Now, start with this free wordpress blog for a couple of weeks. Stay consistent in writing and posting. You can use blogspot alternatively. Do share it with your friends and take their feedback.
And do not hesitate to ask any questions in comments.
Get started with your own Free WordPress Blog today!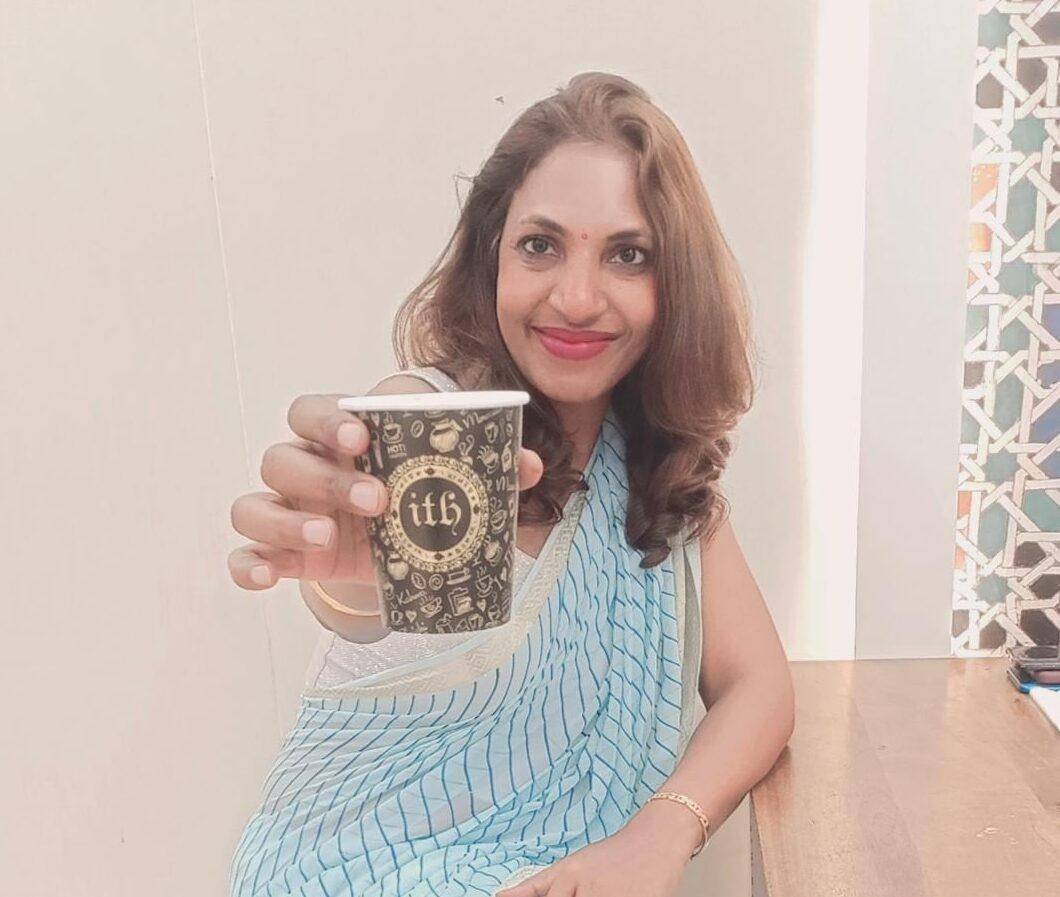 Sunita Biddu is a digital business coach and power blogging mentor helping coaches and small business owners. She helps with building a strong and profitable online presence and reputation that creates a self-sustaining business.  Sunita writes on this blog once a week about easy-to-use guides and articles about business, coaching, social media and blogging. You can grab some of her free resources and ebooks from the resources section.