My customers are not just business for me; they are my friends and I love to maintain a healthy relationship with them to make sure we bring the best value to each other and cope effectively to achieve better rankings and better traffic every time. Take few minutes to see what my friends and customers are saying…
I respect our customers' privacy and I will appreciate you contacting me if you wish to talk to any of our existing or old customers. I'd ask them and connect with you at their comfortable timings.
Shantanu Chakravarthy
PhD (FMS-MSU-Baroda), MBA (BIT-Mesra-Ranchi), Evangelist of Entrepreneurship
When we invited her during our BBA Pratibha Uttsav-2016 as Chief Guest and a special training session for student startups we thought she is trainer and web-strategist. After second day and completion of her sessions our experience was "She Is Web Strategist With a Difference". That different quality could create a space through which we could built-up a sustainable and long term relationship with Sunita. Explaining her qualities through words will be impossible but recommending to attend her session at least once to understand words of our recommendation. Students still asking sir when can we expect her next session please ?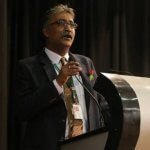 Ryan Anderson
(Webedge Marketing), Australia
Sunita has built a fantastic SEO business. She is a clear communicator with a vast knowledge of the ever changing landscape of search engine optimization. She delivers results and provides detailed reports on the work completed. I look forward to working with Sunita more in the future.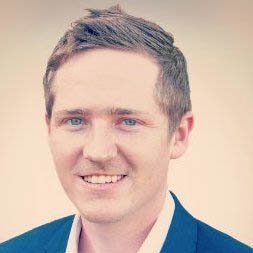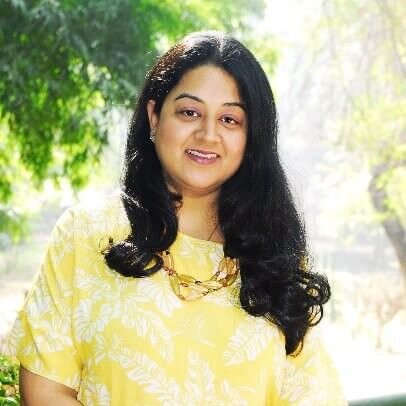 Deepti Arora
Feeding and Weaning coach for kids
Sunita is the most joyous coach and a most beautiful person inside outside. Love her easy and profound way of working. She has made my company more meaningful to my clients through her incredible support on my website.
I was scared of social media before meeting her ..now I'm just easy with most of the platforms.
Thanks alsways. Wish you huge success ahead.
Love,
Deepti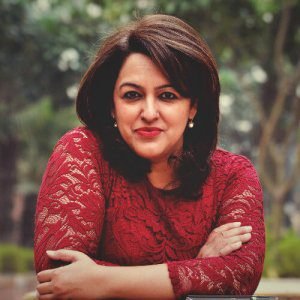 Manmeet Kumar
Spiritual coach
Sunita stands for excellence, skill and effectiveness. Her rich experience coupled with her empathic nature, makes a powerful impact. Whether you are an entrepreneur or are running a settled establishment, her ideas can take you to the top. Her skill of being hands on is an added plus. I have personally benefited tremendously – she has helped me take my new venture to great heights. Don't think twice – just go for it!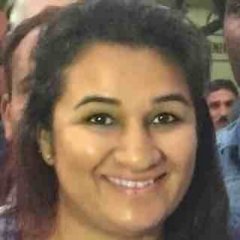 Shalini Kalra Jacob
Storyteller, Trainer and Textile enthusiast
Sunita is an excellent and intelligent Coach. She understands your objectives in detail and ensures that you stay focused, giving you enough time and space to build your own enterprise. She is knowledgeable, up to date about technology and a keen observer. Her coaching style is fun and goal oriented. With Sunita as my coach, I feel technologically confident in the blogging universe. I would highly recommend her programs to all.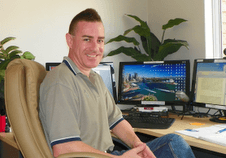 Mark Briody
(SEO Advantage), Sydney
You Know… I need to thank you for all the work you and your team have completed for the many websites I have requested you to SEO (Search Engine Optimize). Every single website I gave you to work on has gained a front page in Google for the key words I requested. (Might I add not all of the key words were easy to rank on page one for either).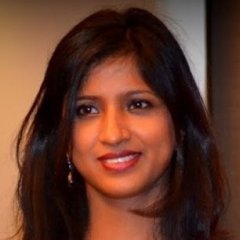 Dinakshi Arora
Program Manager, Altavis Pvt Ltd, Biz Divas India
Sunita is an excellent person to work with. She understands business requirements in depth, is very detail oriented and comes up with the most up-to-date solutions. She has great conceptual knowledge in her field of work.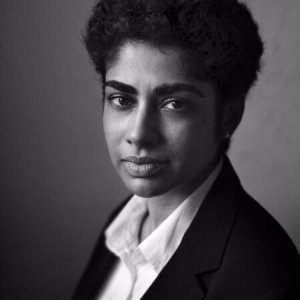 Aashritha Mathur
Change management coach and motivation mentor – sikshitsaili.com
I can never forget my first encounter with Sunita. I had just started to learn how to dance Salsa. Sunita was my senior. After being introduced, I said to myself, 'she's so lazy'. At that time, I did not know what Sunita did.
Months later, I learnt that she was speaking at a Trainers meet. And I thought to myself: Is this the same Sunita Biddu? And so, months passed by and the thought of taking her help just remained a thought.
I finally took the plunge and I can say this: Sunita has proven me wrong. If anyone has kept me on track, kept me focused and motivated through this journey, it has been Sunita. To say that I have learnt a lot from her is putting it lightly. A committed person who is able to give my thoughts direction, explain the silliest, most obvious question and who remains calm, composed and assertive at all times.
Just goes to say that First Impressions are not always the right impressions.
Bhraman Rattan
Founder WedAbout
Sunita helped us make great progress with our content strategy. She is truly an asset with her insightful goal oriented approach. Her skills as trainer are above par and our 6 bloggers who were trained by her became independent that allowed us to focus on other core activities.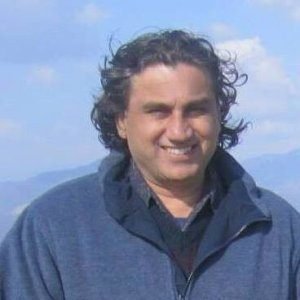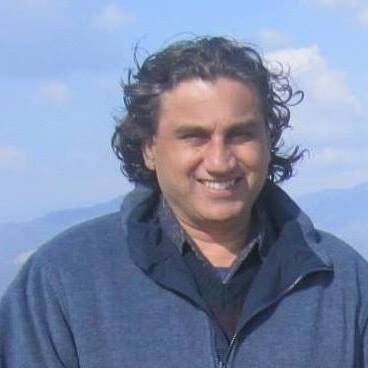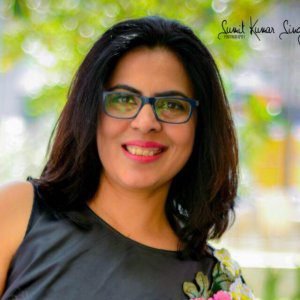 Himanshi Singh
Blogger – Premium content marketer | Entrepreneurship| Evangelist |Mentor @ WomenOnOwn Inc | Idea Editor TheWOOMag.com
I am really pleased at my decision to have hired Sunita as my social media coach for my magazine THEWOOMAG.com . I must say that Sunita's coaching has made me more independent as I am much better equipped to handle social media for my magazine. She had added a lot to my understanding of how to use social media effectively to market my brand. For example, creating a plan and content, creating great themes, media guide are few among the skills I learned during my coaching.
Krushit Shah shares his team training experience…
Conducted a 2 days training program on High Conversion Website Building & Marketing Strategy for Realty Bonanza Team from Gujarat. Headed by Sr. Architecture & founder Krushit Shah, the team flew down to Gurgaon and had several amazing sessions on several Internet marketing, website architecture and social media strategy for real estate.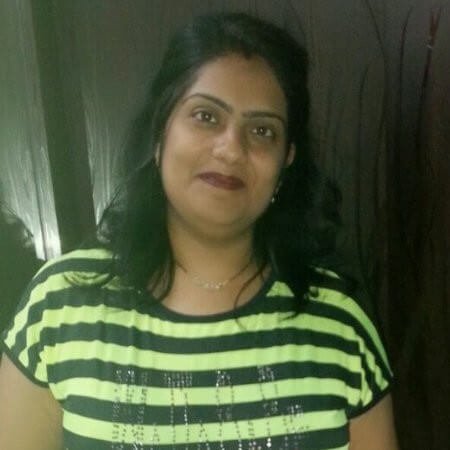 Seema Adnani
Freelance content writer | Owner of BeautyandU.com and YouandKids.com
Today I take the opportunity of writing a recommendation for Sunita. For me she is an Icon-an inspiration, a powerhouse of knowledge, my Guru. She might not even know this, but whatever I am, wherever I am today, it is because of her. She is the one who helped me lay my foundation with her grooming, feedbacks and tips. She is 1 woman who never goes out of my mind as I relate her to the word 'Success'.
Paritosh Pathak
Strategic Networking Coach | Author " The Conscious Networking Revolution"
I had been blogging for more than 2 years before I attended the Power Blogging training by Sunita. Within the first one hour of her training, I learned more than what I had learned in the last two years myself. Her focus on building strong fundamentals gave the real strength to the program and the scope of the content ensured that nothing was left out.If you are serious about blogging and want to know the in's and out of blogging success, highly recommend the program.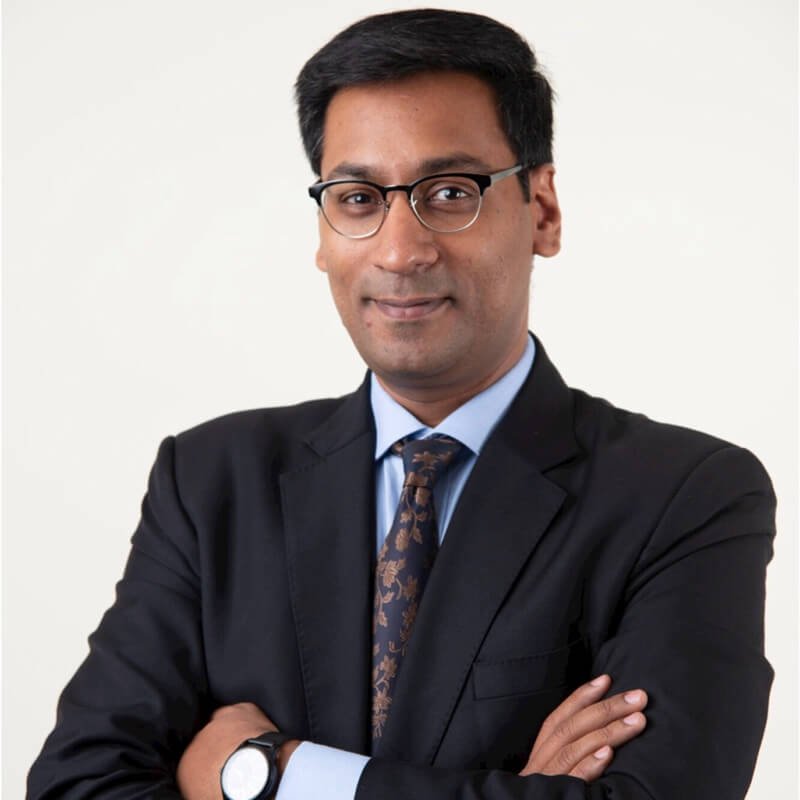 Sheldon Campbell
Top Shelf Copy, San Diego, CA, USA
Sunita was extremely helpful throughout the entire design process, and she and her team delivered precisely what we wanted: an attractive and fully-functional website, built to our specifications.I highly recommend that anyone looking for a professionally designed website talk to Sunita before making their selection.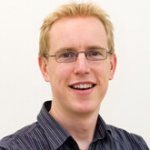 Ben Stickland
(Alliance Software), Australia
We've tried a bunch of link builders over the years and generally been disappointed. We started using Sunita and her team as a link builder in early 2010 and since then have got #1 rankings on a range of competitive and lucrative terms.
Manjinder Sood
Founder of Women Energizers
Sunita Biddu was invited by me as an expert to address women entrepreneurs in Women Energizers. As a founder of WE, I take pride in the power content being discussed in my forum and only the best are invited as speakers.
So, she had to answer queries related to Digital Marketing in a challenge round. A quick one liner question was to be answered by her in 2 mins and she amazed the audience with her knowledge as 40 women from different fields had a different question for her. While the members were applying their minds not to repeat the question, and ask extremely relevant and too the point question, Sunita successfully touched a new aspect of digital marketing with every answer. She is indeed the best in her field. It is always a pleasure to be associated with her.
I wish Sunita tremendous success in her career and she is certainly the best choice if anyone is looking to get great work done in the area of digital marketing.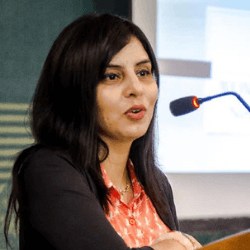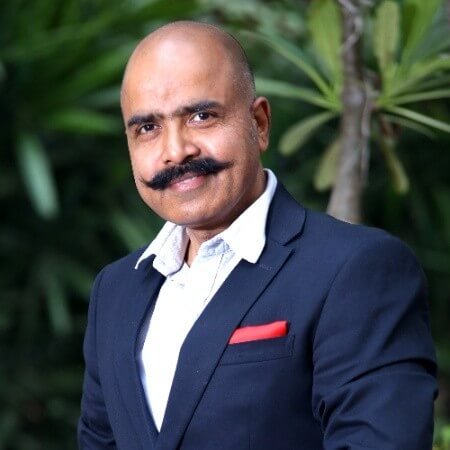 Rakesh Arya
Growth Strategist | Lifestyle Speaker | Serial Entrepreneur & Thinker
Sunita is not only a nice coach, but also a nice human being. While being coached by her, I have been receiving so many other free valuable learning for life. These days, entrepreneurs have heard the name of social media but it needs to be learnt to make the best use of it and I recommend Sunita for the same as she has been doing this for a long time and as I recently said, one can learn many more other valuable things free.
Amit Jindal
Candid Cohort, Director L&D Global Delhi Chapter
The event organised by Learning and Development Global in association with Candid Cohort Infsolutions was the third time I attended your session around digital media and I could see the familiar buzz and praise among the audience about you. Everyone was amazed with your command on the subject and the ease with which you made them understand the basics of digital and social media marketing.
I would love to recommend you as a speaker to more such events for the benefit of the participants.
Wishing you all the best.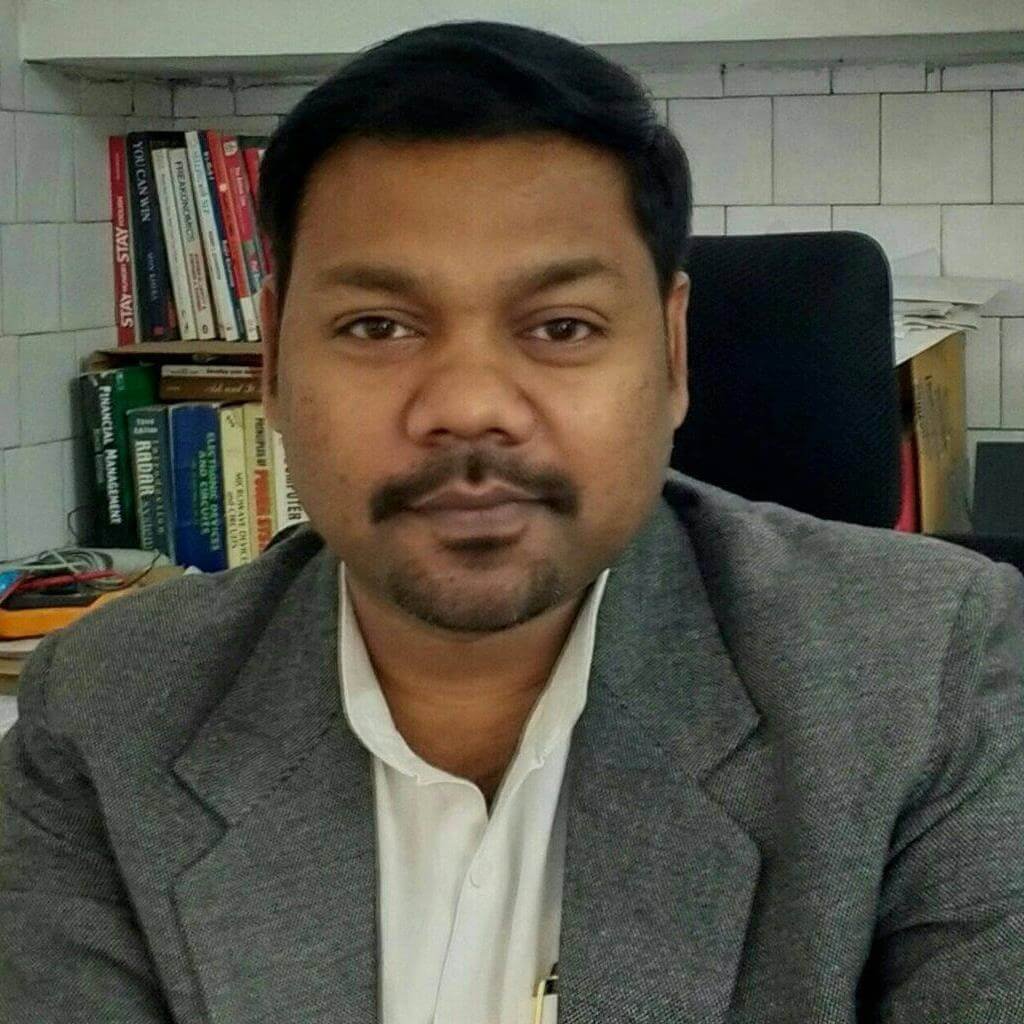 Orly Kaniel
PA to CEO & CFO at Royal Wine Corp
We have hired Sunita's services on and off for the past three years. She is reliable, keeps her knowledge up to date, and delivers what she promises. We have seen her business progresses during this time with better services and reporting system in place. We will use Sunita again, as the need arises. We recommend her SEO services.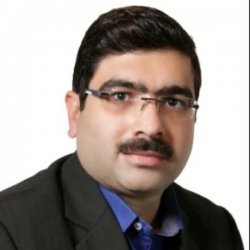 Vikas Rajput
Healthcare Software Specialist for Public Sector | Non-Profits | Government
Sunita & I worked together on Fairmount India hotel website which had an immediate need of makeover. It didn't give the brand impact and conversions the way we wanted. Sunita helped us with Website information architecture, SEO foundation and the visual concept. She went an extra mile to help us with copywriting at a later stage when we didn't find a writer. And she amazed us with such an outstanding concept and strong SEO architecture that not only reflected the brand impression but also improved the conversion rate of the site. She guided the design and development team throughout and made sure it is completed within our timelines. It was one of the best professional experiences we had and she exceeded our expectations. With the kind of output and working ethics after we worked together, I found my investment worth and well paid off. I strongly recommend her skills and consult without even bothering about the prices. She makes it happen !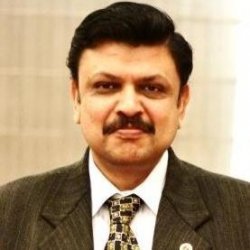 Abhijit Roy
Software Development for Financial sector
I am writing this recommendation to acknowledge the value that Sunita brings to the table, with her expert knowledge of the world wide web. Starting with a deep understanding of the people on the web, the audience, she also has very good knowledge about the various mediums being used to engage this audience. This starts from the website – and I must say – that in spite of running a web development company, I have personally learnt a lot regarding the approach towards building an architecture for a successful website from Sunita. Further, her knowledge about facebook, Linked in and other social media tools is enormous. I can go on and on, but I end here, by saying that I would strongly recommend Sunita. We are currently partnering with her on multiple projects, and the results are amazing.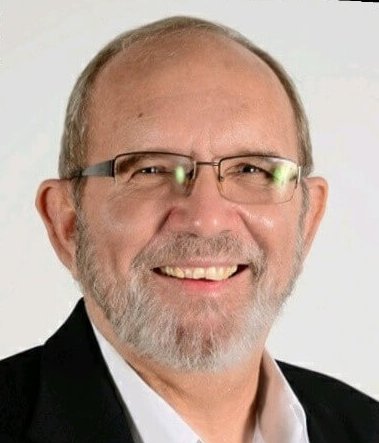 Ron McLuckie
Senior Action Learning Coach & Consultant at WIAL India
Sunita did an exceptional job in conceptualising our website and the final product supports our business strategy really well. She has gone more than the extra mile and her ongoing support is superb.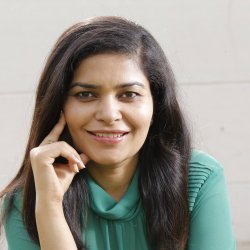 Dr. Saloni Singh
Life & Parenting coach| Corporate Trainer| Author | Master NLP Practitioner
Sunita is a powerhouse of knowledge, talent and positivity in the field of social media and blogging. As my blogging coach, she put me at so much ease with all the technicalities and writing part of it. She continually supported and motivated me whenever I needed that extra support. That really helped me to keep expressing and establish myself as a blogger. She helped me understand how to reach to people and engage with them on social media. She's a thorough professional, gem of a person and does not hesitate to go extra mile to support her clients.
I would highly recommend her blogging and social media training for professionals and organisations. Thank you dear Sunita.
Kavita Yadav
Parenting Coach | Soft skills Trainer & Facilitator | Career Guidance & Counseling Expert
Hi Sunita,
I am writing this because I feel it from my heart. I always wanted to express myself and at the same time also wanted to know how people feel about it. Your guidance and experience in the form of Blogging Training showed me the right way of doing it.
After understanding the nuances of blogging, I am not only able to reach people but the audience is actually connecting with my type of writing and sharing their feedback too.
Thank you dear Sunita for being that guiding force and my mentor.
Love & Thanks,
Kavita
Emmanuel Fauvel
Founder, CEO at ASTEMIS
Sunita is a great professional. I love working with her because she is always enthusiastic and never gives up. I worked with her for several projects and I was amazed by the quality of work and her imagination to find solutions. We wrote a book together related to social media and it was a pleasure from the beginning to the end. Challenging, accurate, she is very proactive and creative person. I strongly recommend her.
Željko Aščić
Chief Web officer at Memebridge
Sunita was my main opponent in SEO contest couple of years ago which changed my life. Battle between me and her was quite close and I managed to come first in last moments. Awesome thing was that we were one of rare white hat seo specialists in the contest and we ended winning it.
Since then she was always here when you need it, either for advice or direct help. Awesome girl too :).
Maheshwari Jani
Leadership Development | L & OD | Workplace Culture | Human Capabilities Enabler | NLP Coach | Storyteller
Sunita is accomplished SEO Coach. She is very passionate her about work . Has through and deep knowledge of her domain. A true professional who understand requirement of her clients. While being coached, I learnt so many things related to social media. I recommend Sunita for her work.
Dr. Shreya Deshpande
Director at www.DrShreya.com
Words fall short to write about this talented entrepreneur. Her dedication and hard work in establishing strong client base emerges from her firm belief in herself and her strategic working method. When it comes to SEO and content development, no other name comes to my mind than Sunita! Strongly recommended!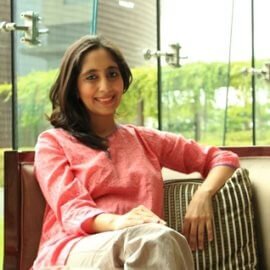 Tarika Ahuja
Author – "Beautiful Children" | Wellness Coach & Educator
Sunita Biddu has brilliantly helped me understand how Facebook can be used as an effective tool for increasing my online visibility, credibility and business.
I had made a facebook page that few people knew about and it had little interaction in a period of 6 months. I hardly used the page and mostly used my personal Facebook account. Within 4 weeks with Sunita, many people got to know about my work page "The Good Life Studio" and started interacting on this page for daily health tips as well as viewing testimonials of diabetes/cancer reversal etc. It became an excellent platform of exchange and sharing the benefits of Macrobiotics Health Coaching.
As a Macrobiotic Health Coach I was invited to many groups, forums and schools for talks – mostly in-person work. She explained the benefits of social media and guided me with patience, clarity and simple result oriented steps to achieve goals. Her quest to help people achieve their highest and best in any field is simply remarkable. She has a very good vision and understanding of all fields and can help any business grow.
It has been a wonderful experience and I look forward to doing my blog with her as well. Thank you Sunita – I wish you the very best
Did we work together?
I would love to hear your experience