If you're reading this post, you are at a stage of making up your mind to blog for money or as a hobby. Knowing the important blogging terms is a great idea to stay wise and informed during your blogging journey.
It will help you communicate with other bloggers, collaborate with your partners and make informed decisions about your blog.
You'd thank yourself for sparing next 5 minutes. Let's go!
1. Blog
It is a regularly updated website or web page, typically one run by an individual or small group, that is written in an informal or conversational style to inform, educate and help people and oneself.
2. Blogging
Blogging is a skill and activity to share your thoughts, feelings or experiences.  It allows you to communicate with your audience and promote yourself or your business, product or service.
3. Website
It is a web asset made up of one or more webpages to inform and sell the services, products and whereabouts of a business.
4. Domain
A domain name is like the address of your home; it is the address that internet users use to access your website.
5. Web hosting
It the storage space provided by a server to host and make your website live and visible to the world.
6. SEO
SEO is an acronym that stands for search engine optimization. It is the process of optimizing your website or blog to get to the top search results and receive free traffic from the search engine results.
7. Ranking
Search engine ranking is the position at which a page appears in response to a search engine query. Search engines rank individual pages of a website, not the entire site.
8. WordPress
WordPress is a Content Management System (CMS). Content Management Systems allow YOU to manage your website or blog from a user-friendly interface so that you can share content and your readers and users can interact on that content.
9. Blogspot
Blogspot is a free blogging CMS platform managed by Google. If you are new at blogging you can start with blogger (Blogspot) as it comes with a lot of features.
10. Blogspot vs. WordPress
Blogger is a free publishing platform owned by Google. A publishing platform means a comprehensive tool to publish articles and web-pages in a domain/website. WordPress is a similar publishing platform but with 10 times more features and more user-friendly.
11. Plugins
A plugin is a piece of software that adds new features to your blog just by installing and switching it on The whole process takes less than a minute. For example, you can create an active contact form on your blog by installing a specific plugin.
12. Optimization
Optimization means making a web page or entire website easy for users, search engines and social media in order to stay ahead of the rest of the competitors. The more optimized your web property is, the more popular it gets and the better it performs in terms of money and sales.
13. Theme
In WordPress, a theme is a collection of pre-designed templates with readymade code so that you can click and install. These themes are easy to customize for your choice of colors and graphics and get a look and feel you want your blog and brand.
14. Bookmarking
Social bookmarking is a way for people to store, organize, search, and manage "bookmarks" of web pages they like and read later. Examples of social bookmarking sites include del.icio.us and digg.com.
15. RSS
RSS is a type of web feed that allows users and applications to receive regular updates from or blog of their choice. The acronym RSS stands for Really Simple Syndication or Rich Site Summary. It is sometimes referred to as the feed or RSS feed.
16. Subscriber
Someone who subscribes to a product, service, or organization with an intent to receive regular updates.
17. Migration
It is the process of moving the entire website or partial data, applications or other business elements from one server or host to another.
18. Database
A database refers to the system used to store and organize data. Think of it as a file cabinet where you store data in different sections called tables. WordPress uses MySQL as its database management system. MySQL is a software used to create databases, store and get data when requested.
19. Self-hosted
A self-hosted blog is one that resides on the server you got from your web host.
20. Affiliate marketing
Essentially affiliate marketing involves a merchant paying a commission to other online entities, known as affiliates, for referring new business to the merchant's website. Affiliate marketing is performance-based, which means affiliates only get paid when their promotional efforts actually result in a  transaction. Bloggers use affiliate marketing to become an affiliate and use their blogs to recommend products they like or want to recommend.
21. Adsense
Google Adsense is a CPC (cost-per-click) advertising program that allows anyone wanting to put ads on their blogs to insert a small amount of code into their sites and have ads appear that are targeted and relevant to the content of the site. For bloggers, it is easy to put ads using plugins.
22. PPC
PPC stands for pay-per-click, a model of internet marketing in which advertisers pay a fee each time one of their ads is clicked. For example, if you want to sell something and use PPC to put an ad, every time someone clicks your ad, you pay for that click (pay per click)
23. PPC vs. Adwords
PPC is mostly used in search engine marketing whereas Google Ads, Bing Ads, even facebook advertising and some more advertising channels come under this. Adwords is a tool used to promote ads in Google and it's not the same as PPC.
24. Impressions
When your ad loads and displays in front of a user, that is one impression. Impressions are not action-based and are merely defined by a user potentially seeing the advertisement. It is ideal for businesses intent on spreading brand awareness
25. CTR
Click-through rate (CTR) is the percentage of people who click on your ad or page from a list of search results or ads. It refers to the % of clicks you receive divided by the number of impressions you receive in the search engines.
24. Impressions vs. Pageviews
Impressions are defined as the number of times an ad is displayed. A pageview is an instance of a page being loaded (or reloaded) in a browser.
25. CPC
Cost Per Click (CPC) refers to the actual price you pay for each click in your pay-per-click (PPC) marketing campaigns.
26. Niche
Niche is a specific subject for a specific audience. For example, gardening is a niche. And only a specific audience will be interested to know and read about gardening. Niche blogging and marketing is a highly targeted form of advertisement. With niche marketing, businesses promote their products and services to a small, specific and well-defined audience.
27. Social Media
It is a form of communication such as social networking and microblogging websites, where users can share information, ideas, and other content.
28. Engagement
Engagement is measured in terms of likes, shares, comments, upvotes, etc to show a response to a specific post or content on social media.
29. Analytics
This measures business metrics like number of people visiting to your blog, which pages or posts they're liking the post, what queries they're entering in search engines to find your post etc. Analytics collects data from all sources such as various websites, social media, and online PR.
30. Keyword
Users use keywords on search engines when they are looking for something on the internet. Targeted keywords are specific phrases that you think your potential customers and visitors might use in a search engine hoping to find a site like yours. You start using these keywords so that people reach your websites or blog posts.
31. Targeting
The selection of potential customers to whom a business wishes to sell products or services. The narrower targeting strategy means the better conversion as you start posting the exact content in the exact way they're looking for and would love.
32. Backlink
A backlink means someone putting the clickable link of your website on their website. The more backlinks of your website on the related websites means more popularity
33. Link building
Link building is the process of getting other blogs or websites to link back to your blog. It is one of the many tactics used in search engine optimization (SEO) because links are a signal to Google that your blog is a quality resource worthy of citation.
34. Bounce rate
It is the percentage of visitors who leave the blog or a website after viewing only one page.
35. Media kit
A media kit is a document that outlines the key facts and statistics about your blog along with the pricing and cost of advertising on your blog. Generally, a media kit is given to potential advertisers or brands that you want to collaborate with.
36. Index/Cache
This term means that search engines such as Google has recognized your web page or post and have registered it in their search results. Note that registration doesn't mean it is ranking on top 10 results or page 1. That is decided based upon the age of content, blog, brand, quality of content, relevancy and usefulness, people's votes and backlinks.
37. Sitemap
This is one place/page on your blog or website that lists the link to your entire website pages.
38. Information Architecture
It's a strategy and process that prepares the flow and hierarchy of your website or blog to ensure the easiest and happiest user experience. This helps to understand how and why one page leads or connects to another. This also helps search engines navigate and understand your website structure.
39. Navigation
This means the flow, direction and connection between various pages or posts of your blog or website using links.
40. Traffic
It is the number of people coming to your blog from various channels such as Google, social media, direct access, business cards, events etc.
That's all for starters.
If you were looking for some term, share in comments and I will help you understand it.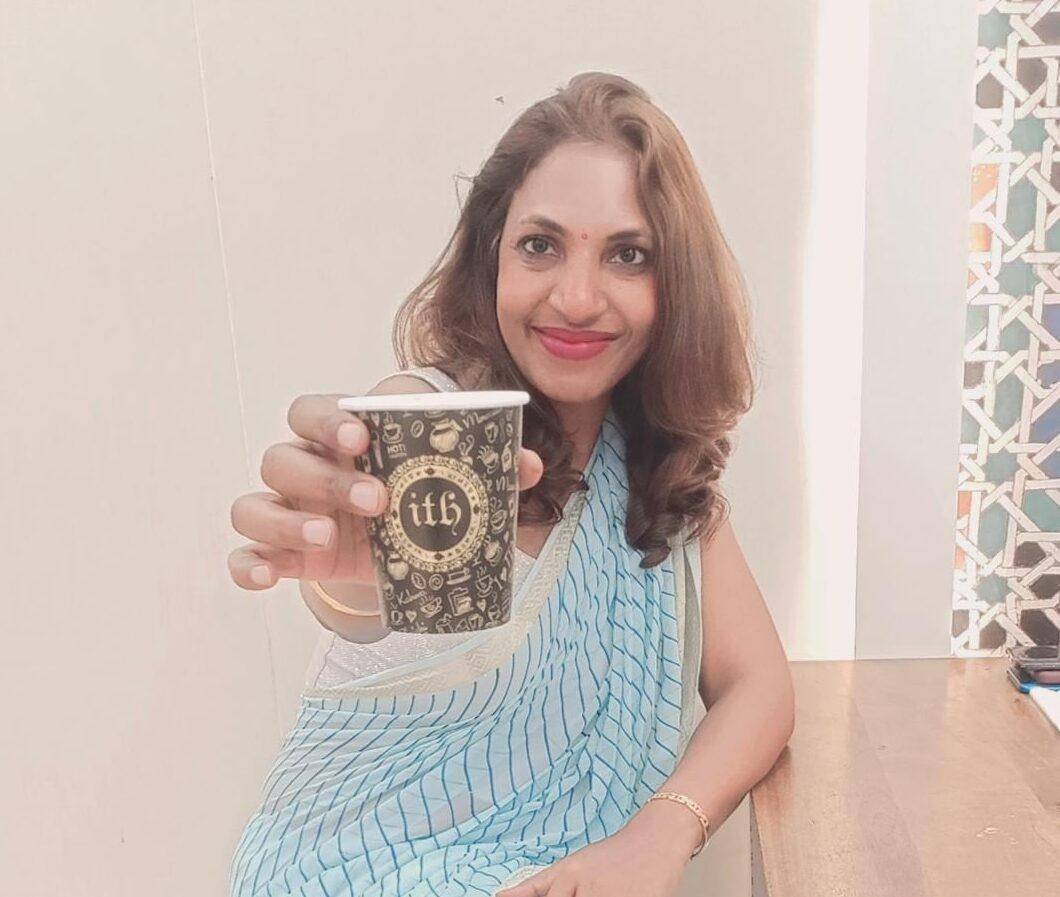 Sunita Biddu is a digital business coach and power blogging mentor helping coaches and small business owners. She helps with building a strong and profitable online presence and reputation that creates a self-sustaining business.  Sunita writes on this blog once a week about easy-to-use guides and articles about business, coaching, social media and blogging. You can grab some of her free resources and ebooks from the resources section.