How to make money blogging – this is so far presumed to be one the most convenient and comfortable ways.
Bummer!
It may not be the easiest but certainly the most rewarding way of making money that has the potential to make unlimited money.
To make sure that your blog makes massive money, you need to create a powerful blog setup, compelling and useful content that people love to read, ongoing promotions, and of course an active email list of subscribers.
Read Part I of Make Money Online with Blogging that guides you on how to start a blog that makes money. 
6 Ways to Make Money With Blogging
Now that you're ready to welcome visitors on your great base blog, it's time to know how to monetize your efforts and traffic with these 5 ways
1. Sell Ad Space
This is the easiest and one of the first most popular answers to the question – how to make money blogging. You can choose to sell ads directly to the brands and advertisers or you can sign up with Adsense, mediavine etc. to start getting automatic ad placement.
If you choose to sell directly, create a good media kit and put it in a prominent position on your blog for advertisers. Ensure to put your pricing and traffic details, every detail that convinces a brand to buy from you.
Advertising works with traffic. The more traffic you have, the more money you make. This is the reason why it makes little money for new bloggers.
If you're in a more popular niche such as health, beauty, and technology etc, it would be easier to generate significantly large traffic and make money.
I make nearly $2000 every month selling ad space on this blog.
2. Affiliate Marketing
Most successful blogs make 6-7 figure income with affiliate marketing. You write reviews and recommend products to get commissions.
In the bloggers' world, pay-per-click advertising brings peanuts and affiliate marketing brings almonds. That's how bloggers earn from blogging.
The best thing about affiliate marketing is that you make good money even if you're not receiving massive traffic. As long as you're writing great, you will make sales to the recommended products on your blog.
3. Coaching and Consulting
Consulting can be a lucrative and easier way of making money from your blog if you're confident of being able to help people with something. What is something you're best at?
Home décor, astrology, creating designs, travel arrangements, business, find your strength and consider creating a consulting plan.
Note that consulting means establishing yourself as an expert, someone who has achieved a milestone becomes a live proof success and goodness and is trusted.
You can charge $50-5000 per hour based upon the value you can deliver and the market you're serving.
Over 50% of my business comes from my coaching and consulting practice and it wouldn't be possible without my blog.
Plan yours.
4. Sponsored Posts
Anyone would want to take advantage of the traffic your blog receives. You can charge for the content if someone wants to publish it. Remember a few things.
Don't overdo it. Prefer charging well and publishing one sponsored post a week instead of doing cheap sponsored every other day.
Make sure the sold content is brilliant enough to provide good value to your readers. Ensure that you're promoting your blog and blog posts regularly so that you attract more of such sponsored post opportunities. How do bloggers make money is how well they promote their blogposts and drive more traffic every day.
5. eBooks, Workshops and Courses
All of these make huge money and most of the successful bloggers make 90% of their passive income from ebooks and online courses. It requires a good deal of expertise in your chosen industry though. Take your time to create a few courses and ebooks that people can't resist to buy. The more useful things you create, the more money you make with direct and referral sales.
If you have nothing in mind on how to monetize a blog, then start with creating a simple short course or eBook on something you're master at, and start selling it.
6. Freelancing
People need help but more than that they need things done. Freelancing makes more money than anything but it can take a toll on your time and life. It's demanding and time-consuming. Among multiple sources of your income, you can try keeping a few hours of freelancing and make great money.
Do bloggers really make money? Can you make money from blogging? Is blogging profitable? These are some frequent questions I receive.
Well, there is a good demand for writers, bloggers, designers, developers, and visual creators. See what you can help with.
Now that we have covered pretty much everything from start to launch about making money blogging, the ball is in your court. Before I leave you to take actions, I want to answer a last and burning question.
Can we really make money blogging and have a luxury life of freedom?
Indeed. It IS very much possible and already proven by hundreds of millionaire and billionaire bloggers.
Blogging works for you only when you work for blogging. The journey is rich but demands patience and investment of efforts, time and money. It's certainly easier than many other professions.
If you take it as your primary focus and priority, it will deliver results like anything. Make up your mind to invest 3-5 dedicated hours every day to make it a massive success.
Here are some of the blogger earning stats along with their source of income to motivate you from bloggerspassion.com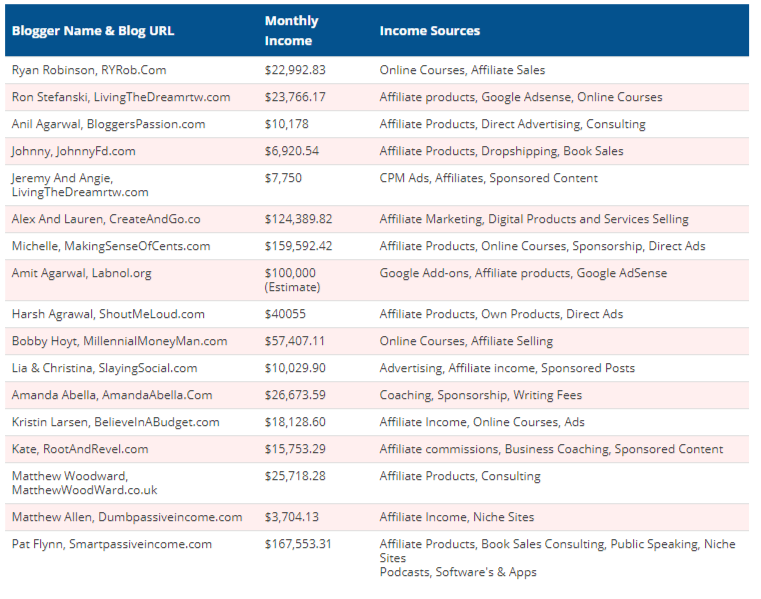 And here is an interesting blogger earning post to refer
Find a blogging coach, get trained, practice as much as you can, master your art, aim to be among the best in your niche and nothing can stop you from making money blogging.
If I am able to do things I always wanted, travel around the world, make a 7 figure income working 1-2 hours a day, it was all possible because of blogging. I trusted myself and my decision of choosing to blog.
Let me know if I can help you in any way.
You have got a blog? I would love to review.
You're struggling to make money out of it? Let's talk about coaching you.
You have got a specific challenge? Think of one session with actionable solutions.
Or just ask your question.
Let's make this work 🙂
See you soon
Sunita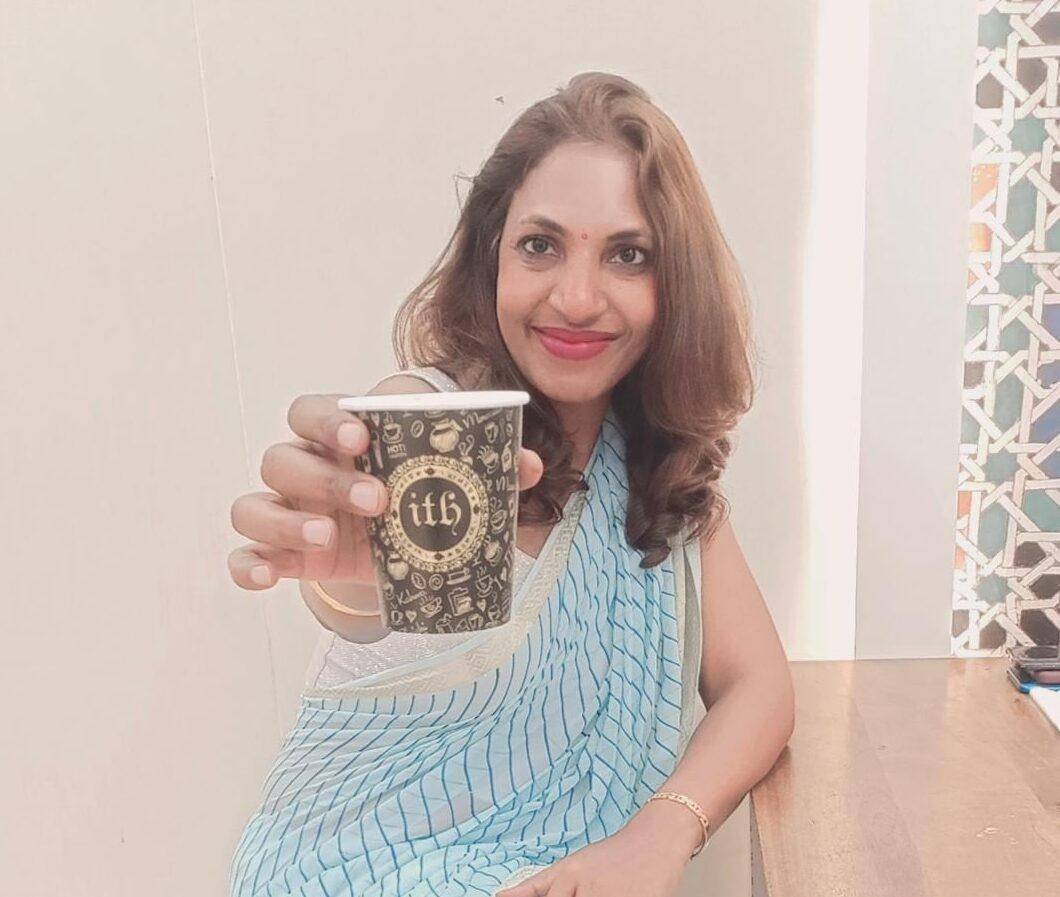 Sunita Biddu is a digital business coach and power blogging mentor helping coaches and small business owners. She helps with building a strong and profitable online presence and reputation that creates a self-sustaining business.  Sunita writes on this blog once a week about easy-to-use guides and articles about business, coaching, social media and blogging. You can grab some of her free resources and ebooks from the resources section.