You probably know first hand that coming across a new blog can be a little overwhelming. You're not sure where to find the best content available. You're not sure of the subject of the blog. Especially if the landing page is just a list of posts. When you come across a website or blog like this, your initial response may be to simply close out.
As a blogger or domain owner, you don't want that to happen. You want to see readers coming back, and build a loyal readership over time.
The best way to accomplish this is by putting together a comprehensive "Start Here" page. This is a page you will offer on your blog/website that tells the visitors what your place is all about. This page has a number of options for use, which we will discuss in more detail. The main use is helping your new visitors to become regular readers. Conversion is everything.
This page is also a great way to welcome your new readers. Everyone loves to feel personally greeting when logging onto a website or blog for the first time. A few years ago, the best method for this was personalized pop-up messages upon loading. While that was fun for while, the pop-ups got annoying and fewer people use that method. Now, it's all about a "Start" or "Welcome" page that greets new visitors.
Why Do You Need A Start Here Page?
You may be wondering what the point of building a start page even is. Isn't your content good enough to gain new readers? While we'd all like to believe that, it's simply not the truth.
The truth is that many visitors will simply click your link, then jump on to the next website or reading material. This is because finding a new blog can be overwhelming. It's like being the new kid at a new school. You don't know where to sit and what the cliques are quite yet.
Your Start Here page can act the way a guidance counselor would, setting your visitors up with a start point. By providing them your best content, they can get on the same page. Let's look at why a Start Here page is so important:
To Give A Good First Impression
Everyone has heard the saying that first impressions tend to matter the most. That's no different when it comes to websites and blogs. In fact, it's even more important. So, you're going to want to make a good impression. As the Start Here page is likely to be the first thing new visitors see, it's important to have it chalked full of interesting content.
2. To Hook Readers In
Your Start Here page is a great way for new visitors to get an understanding of what you offer. On this page, you'll showcase everything you'd want a first-timer to see. They will see your posts, then click through to the Start Page to get a better idea of what your website/blog has to offer them. Basically, this is a potential readers first impression of you.
3. Provide A Map Of Your Blog
The Start Here page is like a map to your new visitors. On this map, you have marked the "must-see" destinations, based on the content you've decided to share. Visitors will follow the instructions on the map and look around the website or blog, based on your suggestions. This gives your visitors a starting point, which helps them find their way around. Your Start Here page acts as both a map, and a guide.
4. To Convert Visitors To Readers
Finally, having a Start Here page can increase your conversions. By giving your new visitors a map to follow and handing them your best content, you are welcoming them into your world. This encourages new visitors to click further into your posts, likely following the map you've provided them with.
When you're starting a new blog, or fine-tuning an existing one, conversion is important. If you don't have a readership, you're simply blogging for yourself. While there's nothing wrong with that, it's not what everyone wants. Most bloggers want an audience.
What Else Can This Page Do?
A Start Here page is ideal for hooking in new readers. This is where you can choose to display your most popular posts, offering new readers a list. You may also use this to briefly describe your website or blog and tell visitors what you're all about.
What All Can You Add to Your Start Here Page
You can use the Start Here landing page for everything listed below:
… Guide For Visitors
… A Mission Statement
… About You
… Promotions and Showcases
… Rewards
… Mailing List
Of course, you aren't limited to these choices. There are many more things you can add to your start here page. Although, it's important not to over clutter any page on your website or blog, you can experiment with what looks the best.
Whenever you are considering adding something to your start page, Krista Rae has some good advice/ Always ask yourself these questions first:
Does it add value to your audience?
Will it flow properly with your other content?
Only add something if you answered yes to both of the above questions. A start page is an informative guide. You don't want too much, or not enough, information.
Now, let's look in more detail how you can make the most effective Start Here page.
Guide For Visitors
If you've ever gone on a trip somewhere, you know it's much easier to get around with a guide. In the virtual world of blogging, a Start Here page is a tour guide for your new readers. The content on a Start Here page largely relies on what you're looking to tell your new viewers. By looking over your page, a new visitor will be able to tell if your blog or website is right for them, based on the information your provide. Therefore, your goal is to catch the attention of the visitor and turn them into a regular.
Did you know that you could control your website's bounce rate with a good Start Here landing page?

The bounce rate of any website is important. This refers to how long as visitor stays on your page, and how deep they go. Visitors who close out without even opening a post are considered undesirable. Therefore, you want to give them something to click into.

By using a Start Here page, your visitors will be encouraged, because they won't feel like a fish out of water.

Really, that's the way it feels when you're visiting something for the first time. You want your visitors to stick around, right? You want to convert viewers into readers. Especially if you have a product for sale or a membership available.
2. The Mission Statement
This is how you are going to summarize your blog or website in only a few short sentences. You are going to briefly describe three things: What your blog is about, who your blog is aimed at, and what your blog has to offer new readers. These three focus points are going to show your reader what you've got to offer them. If you have nothing to offer a potential reader, you won't get any readers at all.
As a new blogger, you might not know how to write an effective mission statement. So, take a look:
"Warby Parker was founded with a rebellious spirit and a lofty objective: to offer designer eye wear at a revolutionary price"
This short, but catchy, mission statement describes three things:
Who they are (a rebellious spirit)
Who they are targeting (people who require eye wear)
What they offer (designer eye wear at affordable pricing)
This is really the perfect example of a mission statement for any blog or website.
Just a tip: If you can add a link, always do. This is called interlinking, which refers to linking inside of your own site. In the above mission statement, Warby Parker could link "designer eye wear" directly to the store. Remember, you're still guiding visitors. Every step matters.
As Julie Neidlinger says "A mission statement should be short and sweet. Anything extra is just a distraction."
3. About You
Creating a great about me page can be tricky. The key is to be yourself, and let your personality flow onto the page. Your About Me page should be a great way for readers to get to know you. But, how do you condense an entire page into two sentences?
Yes, the About Me section on a Start Here page should be no more than two sentences. You want to say something important about yourself that viewers will connect you. You want those sentences to demonstrate who you are, without overwhelming them. You don't want to repeat yourself from your About Me page, either. However, you can always add a "click here to read more" at the end of the sentences, guiding visitors to your About Me page.
Here is an example of short About Me section from Ann Handley:
"This is Ann Handley's website, and this is a bit of copy about her. She is best-selling author, social media and content marketing keynote speaker, the Chief Content Officer of MarketingProfs, and a monthly columnist for Entrepreneur magazine. That's not giving you a lot of detail, is it? So read more here."
As you can tell, Ann is into social media and content marketing. She knows how to attract the attention from her readers. Now, in the above example, Ann has done some internal linking:
"author" links to the "Books" section of her website, where readers can purchase her books (and find out more information).
"keynote speaker" links to the "Speaking" section of her website, for details about the services she offers (as well as her credentials)
read more "here" links to her About Me page, where readers can dive a little more into who Ann is as a person and what she has to offer.
Ann Handley has a great, professional sounding About Me that is brief enough to live inside of a Start Here page.
Now, many people do have issues coming up with a short description of who they are. If you're having trouble, there are a few options:
Connect with someone in blog and content marketing
Speak to a blogging coach
Ask a friend/family member to write one
Ask current readers to offer their suggestions
Wing it
By "wing it", we mean just write from the heart. Do the best you can to describe yourself in a way you think readers can really relate to you.
4. Promotion & Showcasing
Since the Start Here page is about sending your visitors in the right direction, it makes sense to use the page for promotions and showcasing as well. Most bloggers list their top five posts on a Start Here page. What types of posts can you showcase?
Favorite posts
Most-popular posts
A combination of both!
When it comes to showcasing posts, you likely won't want to choose the "five most recent", even if that sounds like a good idea. It means you'll have to spend too much time updating the links.
Now you can also use the Start Here page to showcase products and promotions:
… Products you have for sale
◦     5 of your best-selling products
◦     The products you are most proud of
◦     Your newest products
… Promotions you have running
◦     Including discounts on subscriptions
◦     Anything "limited time"
… Sales that are in the shop
… Polls or questionnaires
… Services you offer
You'll notice the "five newest" is recommended for products, but not posting. This is because it takes you a little longer to create new products, so the page won't need to be updated as frequently.
When it comes to running a successful blog, the key is all time management.
5. Rewards
Another use for the Start Here page is offering your new readers something for their visit. This could be an exclusive PDF, or anything else you think might be a suitable reward. If you have a readership already, you could run a poll as a post idea to see what readers would feel was rewarding.
Then, you could build your page with that in mind. Of course, you'd let your current readers know that the reward will be available for them as well!
Some of the examples are:
Discounted membership for new readership
PDF eBook exclusive for new readership
A video message welcoming new readers to your site
A social media shout out for new subscribers
As social media is the method many people use to advertise, new readers will love getting a shout out. Many popular bloggers use this method to attract new viewers, as well as thank old ones.
6. Mailing List
Finally, if you've got a mailing list, list it! This is the best place for a "sign up now" link, connecting new readers to the mailing list. If you are planning to run a successful blog, a mailing list is a must-have. It should be set up before you start advertising your blog or website. Readers love to connect and stay in-the-know of what is going on.
Reasons you should have a mailing list:
.. Readers want to connect with you
.. Readers want to hear what you have to say
.. It's a great way to share upcoming events or posts (even product sales!)
.. It's a great way to connect to readers instantly
.. You build a stronger, more personal relationship with readers
.. A great way to get feedback on your website/services/products
.. A great way to offers trials for services and products
Many mailing lists are simple. MailChimp offers a great service, so you can create a professional mailing list, with none of the knowledge about how. There are many mailing list services out there, so you have no excuse not to put one together. Your readers will appreciate it!
Your tag-line (or slogan) should invite readers to sign up to the mailing list.
To keep up-to-date, subscribe to the mailing list
To get access to exclusives, sign up to the mailing list
To join my fan club, sign up to the mailing list
See? They don't have to be complicated, just catchy. You want viewers to put their email in and subscribe.
Keep In Mind!
You don't want to overcrowd your Start Here page, because that will be just as overwhelming for your viewers as not having one at all. Anything you choose to include, do so in moderation.
Examples Of Some Of The Best Start Here Pages
It can be hard to visualize what you're doing if you have no examples. That is why we feel it's important to share some with you. This will give you a better idea of what you're looking to accomplish.
Example 1 – ProBlogger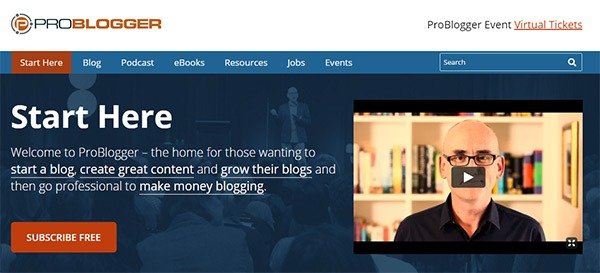 Example 2 – The Modest Man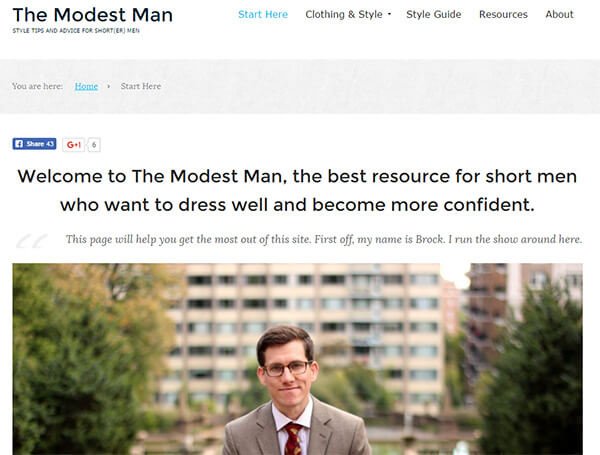 Example 3 – gary Vaynerchuk
Feel free to visit my Start Here page for an idea
From the examples above, you should be getting a better idea of how a Start Here page comes together in the end. Also, what information is considered the most value to readers. Each of these pages has a target audience. Do you think they accomplish that target?
The answer is yes. These are bloggers who earn a good paycheck for doing what they love. That can be you, too.
What Do You Need To Create The Page?
Are you ready to start putting together your Start Here page? Good for you! You've already taken a major step in converting your visitors into readers and accomplishing your goals. Let's take a look at the next steps to get you building the page!
1. The First Step
All you really need is a blank page and an idea of what you're putting there! It's that easy! Once your page is put together, you'll want to place a link to the State Here page right on your navigation.
You may also choose to have the link bold, or leave it consistent with your other links. You may also want to add the Start Here page link to the footer of your website. It doesn't hurt to have it accessible everywhere!
2. Check For Errors
One of the important things you don't want to overlook is testing. You will want to preview your page on a computer, preferably from different browsers, and on your mobile device. Again, if you can test it from multiple devices, that's even better! If there are any issues, you're going to want to know before your readers get the chance to see them!
3. Ask For Help
If you have an efficient blogging team, it's always a good idea to ask for help. When you're building, and even when you're finished. A fresh pair of eyes can tell you whether or not your page is appealing.
If you don't have a team, ask a friend. Show your start page to a few random people and ask for opinions. The more you know about what readers are looking for, the better you can build your blog or website.
If You're New To Blogging
If you're new to blogging, all of this can sound overwhelming. It's not really as complicated as it seems like. All you have to focus on is creating great content that you're passionate about. Everything from the posts to the pages should be something you know and love.
Here are some tips for beginner bloggers:
Don't let yourself get overwhelmed. If you're feeling frustrated, take a break. Enjoy a soothing cup of tea and clear your mind.
Don't rush yourself. Creating content is important, but it's no good if it's lousy, or rushed. Readers will be able to tell if you're forcing yourself to write.
Don't edit while you write. One of the biggest mistakes new bloggers make is trying to edit content as they're writing it. Just write. Worry about the editing process when you're done.
Have fun. Finally, while you may want to monetize your blog, blogging should always be something you enjoy doing. If it starts becoming a chore, take a break. Give yourself space.
Now that you've created a great Start Here page, you should see an increase in conversion. Your visitors will become readers and your readers will become customers.
Of course, everyone runs into snags. You may find yourself getting confused about the lingo or frustrated that your viewership isn't very high. If you're ever feeling stuck on something, consult a blogging coach! These are individuals who have tried and testing every method on the market. They know what is going to work and what won't.
This method can save you time figuring out the technical side, so you can spend more time creating content.
Good luck with your future blogging and make sure to check out other posts for tips!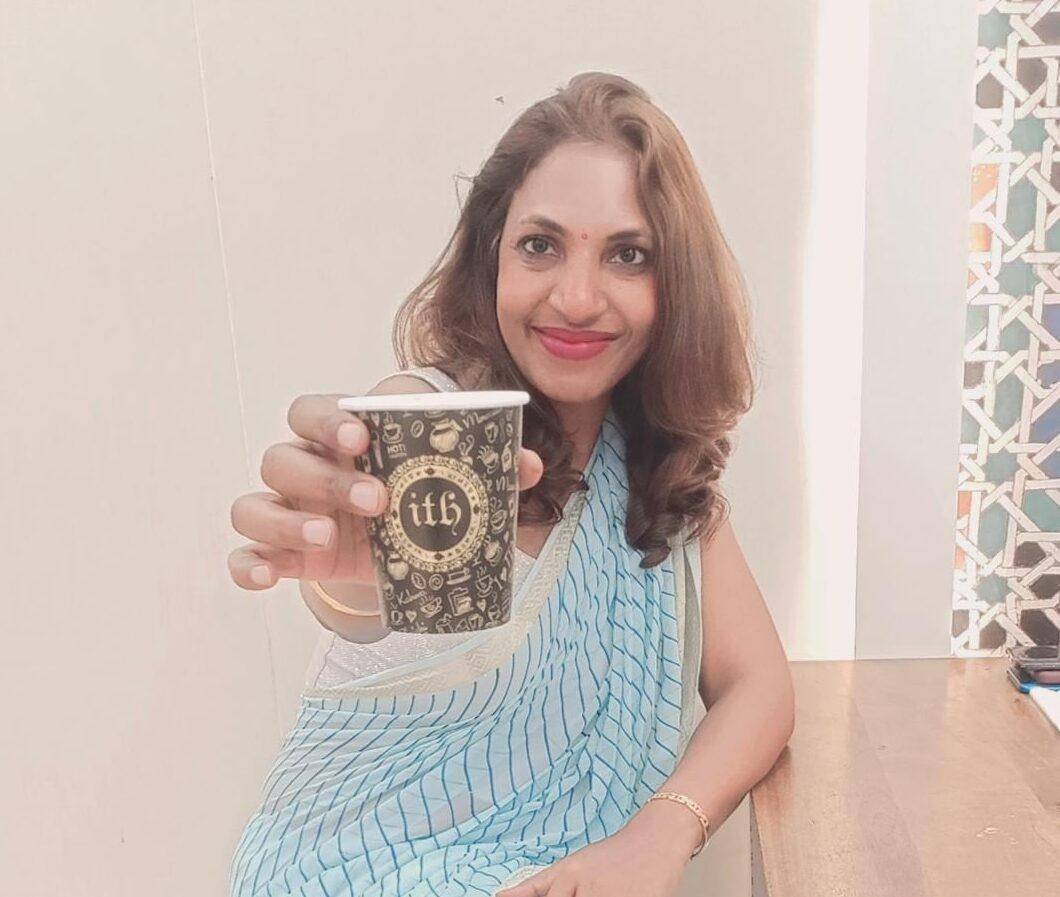 Sunita Biddu is a digital business coach and power blogging mentor helping coaches and small business owners. She helps with building a strong and profitable online presence and reputation that creates a self-sustaining business.  Sunita writes on this blog once a week about easy-to-use guides and articles about business, coaching, social media and blogging. You can grab some of her free resources and ebooks from the resources section.