When you're just thinking about starting a blog, when you're a beginner in this journey, you have several questions about money, time, returns, effort etc. You have questions how much does it really cost to start and run a blog.
You have read and heard – bloggers are making millions. Blogger travels around the world. Bloggers work less. Bloggers make easy money. You're wondering if a free blog can make actually make millions?
Quick & Short answer – A free blog makes money. But you have to pay with TIME.
When you're serious about making money with blogging, make up your mind to invest in setting up a professional-looking serious blog. This may include expenses for monetization investment and professional services fees to enhance your blog's profitability.
Blog Types vs. Money Investment
How much money you need to invest, that depends upon the type of blog you want to start. Factors such as content creation costs and outsourcing expenses play a significant role in determining the investment required.
Let's spare 1 quick minute to talk about 4 types of blogs.
1. Practice & Testing Blog  – A blog you can create for free simply at WordPress or Blogger. You can start writing, publishing, sharing with your friends for a couple of weeks to see if blogging is your game.
There is no cost to it. You don't make money from it either.
2. Hobby/Personal Passion Blog – A blog to express yourself, like a journal. You can choose to buy domain name on your name or some catchy phrase and set up a cool blog. You can choose to monetize it with some affiliates, however, since it is not your first income priority it is likely to make no money but work as a creative outlet.
It can cost between $50-75 per year.
3. Secondary Passive Income Blog – This is somewhat serious blog set up where you create a niche blog and spare a few hours every day to create a blog that makes money for you.
It can cost $50-100 per month.
4. Full time Primary Income Blog – This is a serious blog set with a goal of six or seven figure income per month. This blog becomes your first priority and it gives you monthly mind blowing returns after a good investment of time, effort, money and patience.
It can cost $100-200 per month.
Things Needed & The Cost to Start a Blog
Presuming you have a laptop or desktop and a good Internet connection, let's break down this cost to help you make a better decision.
1. Domain
You buy domain when you're either blogging for hobby or blogging for money. Think of a great, short, meaningful, catchy name.
Use this mini-guide to brainstorm a good blog name.
Domain Name Registration Cost – $12 – $15 per year
I recommend:
Namecheap
Godaddy
Name.com
They offer free 1st year ad charges are applicable from 2nd year. You have to buy your domain for 2 years.
Bonus tip: If you're serious about making money with blogging, book your domain for 5 years. It helps with lowering the cost with a good discount as well as helps with faster rankings.
Bonus tip 2: Some of the hosting services offer free domain. Avoid it. You may want to change the hosting in near future as you grow or unhappy with the hosting, transferring the domain can be an unnecessary pain when you discontinue a hosting.
2. Blog Web Hosting
Once you settle with a great blog name and domain buying, the next thing to start a blog is to buy the best blog hosting service. If you're choosing to start a free blog to test and experiment, you can create a free blog on WordPress or Blogger. Consider the blogging platform fees and blog setup costs when making your decision.
Serious bloggers with money on mind use WordPress as their preferred blogging platform.
When considering the expenses of starting a blog, it's essential to allocate a budget for blog hosting costs. Based on personal experience, I highly recommend the following blog hosting sites for my own passive income niche blogs and websites.
Mochahost WordPress Hosting Plan
Bluehost
Hostgator
A2Hosting
Cost of hosting – $36-75 per year
If you are beginning in blogging, you can start with shared hosting plan for the first year.
When starting a blog on a budget, consider investing in affordable WordPress hosting services from providers like Mochahost or Bluehost.
3. Logo
Having a meaningful, simple and beautiful logo for your blog leaves a brilliant first impression to your readers. Getting it designed by a professional logo designer is optional. You can use Fiverr or upwork services to hire an affordable logo designer. Or you can use free logo maker tools like Canva.
Cost of logo – Free / $5-15
Note: Get your logo original source files so you can update it later and use it for multiple purposes.
Link: Things to remember when you get a logo for your blog
4. WordPress Theme
This is an important step when you start a blog. You can choose to start your blog with  a free wordpress theme.
Use this list of beautiful free wordpress themes for bloggers and small entrepreneurs.
They are modern, well optimized, neatly designed and minimal.
Prefer a minimal theme over a multi-colored dark theme.
Your readers will hardly remember your design. They come to read the content and information you're offering on your blog. Simple is  powerful.
Here are few things you should remember when choosing a wordpress theme for your blog
If you want to start off on the right foot, consider making an initial investment in a premium paid WordPress theme. The value you receive from this initial investment for your blog is truly worth it, as it serves as a one-time investment.
Some of them have the free versions available with limited features. You can upgrade later to the paid version if you're happy with the theme.
Cost of the wordpress theme – $49-69 (one time cost)
5. Design Customization & Speed Optimization
If you're a beginner, you may not know all the technicalities of customization and optimization. Unless you have a lot of time in hand, want to learn from basics and do it all yourself, outsource your blog and theme customization and speed optimization to a skilled WordPress developer. This can save you from the costs of SEO and marketing while ensuring professional results. Investing in website design expenses is crucial to create a powerful and profitable blog that delights visitors and ranks well in search results.
I strongly recommend taking this step of creating a powerful and profitable blog seriously.
Why?
Your blog has to load REALLY fast to delight your blog visitors. It has to be clutter-free to let your main content stand out. It has to be optimized for search engines so it ranks on thousands of keywords. It has to have all safety plugins and backup features so you're in charge in any unwanted situation and can restore your blog.
Ask the WordPress developer for speed optimization, necessary plugins [Spam filter, backup, malware protection, image compression, shortcodes, social media sharing, Google analytics, adsense, clickbank and amazon affiliate]
Cost to hire a skilled wordpress blog developer – $15-25 (one-time investment)
6. WordPress Plugins
Though there are several free wordpress plugins for a new blog, investing in paid wordpress plugin is optional. However, if you aim to achieve a high-ranking blog and generate income within the first three months, it is worth considering the expenses associated with the following plugins and tools.
Yoast SEO – For powerfully optimizing each blogpost
Wordfence – To secure your blog from malware attacks and hackers
Revive Old Post – To rotate  and auto-share your blogposts on multiple social media channels
7. Email Marketing Tool
Email marketing is one of the first things you must learn and understand well to make money with blogging. Focus on building and growing your email list from day 1 of your blogging journey. 99% of the successful and high earning millionaire bloggers use affiliate marketing and recommendations. Email list comes as the most powerful strategy to make a six figure income with blogging.
I recommend buying
Aweber [My 1st recommendation]
Getresponse
Mailchimp
Cost of email marketing tool – $19 to 29
8. Advertising & Blog Promotion
Blogging is not just writing. It makes when your content reaches the readers and consumers.
Promoting your blog is the key to making money with blogging. And you have to keep promoting it – forever. That's how you increase your blogging income every month.
You can use social media channels and bloggers' networks like Triberr, Reddit etc. for your blog promotion.
However, I suggest regular paid advertising on Facebook and Instagram to boost your posts and get new readers.
Cost of advertising – $25-100 per month
9. Additional Optional Costs
Apart from the standard monthly and annual costs associated with starting and maintaining a profitable blog, there are additional investments you can make to accelerate your blog's growth and attract loyal readers and subscribers. These expenses include tools and services that aid in blog maintenance and contribute to the overall success of your blogging journey.
Blogging Tools:
Grammarly
Twinword
Convertkit
Logo, Media Kit, Your cool caricature, Social Media covers
Blog submission to blog directories
Minimum cost to start a blog in the first year is $156 [Maximum – $380 for an advance blog]
Minimum monthly cost to run a successful blog that makes money is $125 per month
When you want to make money from blogging, get ready to invest money in your blog.
Blogging is not just a passion for me; it's a profitable investment. With a monthly investment of over $500, I've achieved a remarkable return on investment (ROI) in my blog It gives me a return of over $5000. And I have multiple business and passive income niche blogs.
It is important for you to have the real cost of starting and running a blog even before you start your own blog.
Think of it as your business. And it will give you returns.
It's your turn now.
How much you invest in your blog? Ask me any questions. am here to answer 🙂
All the best
Happy blogging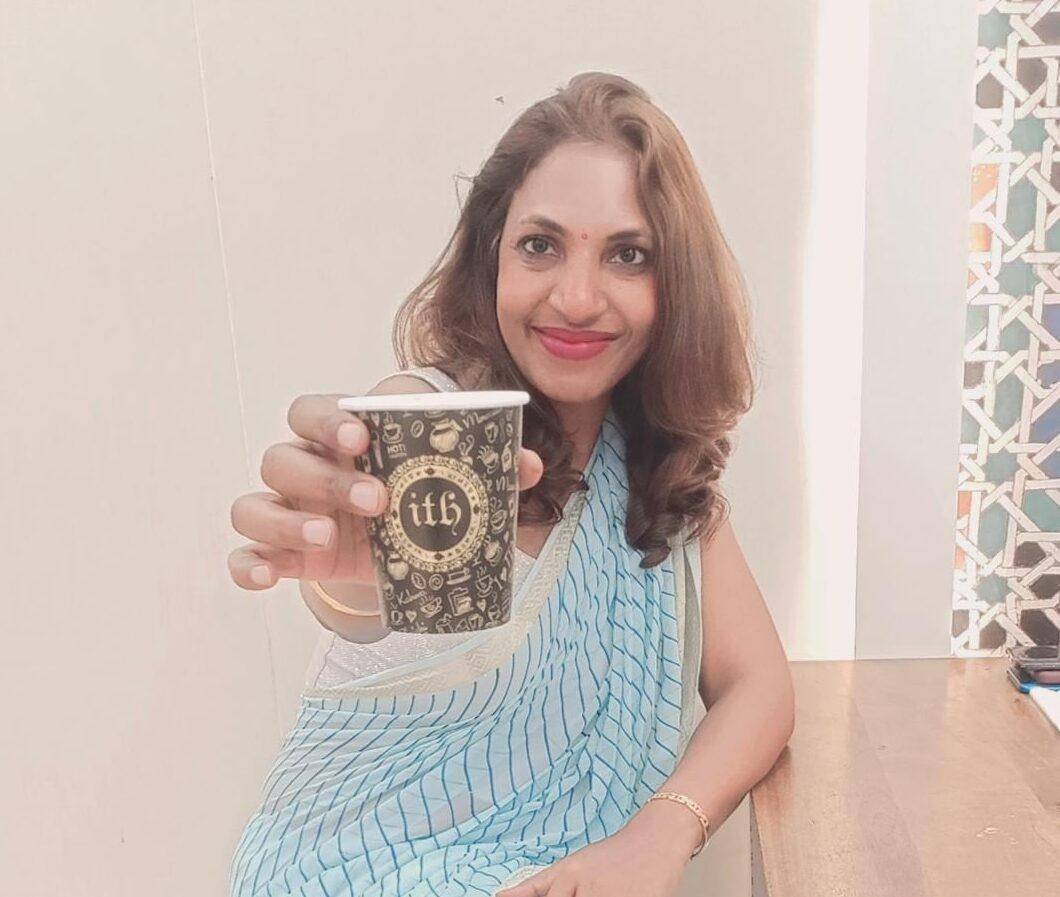 Sunita Biddu is a digital business coach and power blogging mentor helping coaches and small business owners. She helps with building a strong and profitable online presence and reputation that creates a self-sustaining business.  Sunita writes on this blog once a week about easy-to-use guides and articles about business, coaching, social media and blogging. You can grab some of her free resources and ebooks from the resources section.