"What you think you can get when you're sure and determined of what you want."
The moment I decided to travel India after no traveling for over 12 years, it was the second opportunity from Indibloggers after Mumbai BNLF that knocked my doors. And no doubt I grabbed it.
This time, we 60 bloggers were few of first test drivers in India for Tata Motors new car launch, Zica in Goa.
Be my company for next 3 minutes and allow me to share my experience about the whole Launch event to how I found behind the wheels of this compact beauty, Zica.
Arrival in Goa
We were around 10 bloggers from Delhi-NCR and arrived in Goa at 11:30. With such a warm welcome by Indiblogger team (Thanks Anoop and Vineet and everybody) and Tata Motors (I remember meeting Ashish) at Alila Diwa, most of us couldn't hold on our hunger and left for a lavish lunch.
Since the Delhites and some more bloggers reached quite early, we had enough time to take rest in our extravagant suites. Suites… something to drool for. Since my room mate was yet to arrive, I used my time reel the room ambience along with the mesmerizing surrounding the property exclusively portrayed.
We all left for Beach activities at 4oclock. Where we all thought it'd be too hot to even stand the sand, it came out as an unexpected fun.
It was indeed my first time with the football and it came out to be pretty good. Where walking itself was a task, we tried running after the ball and goal.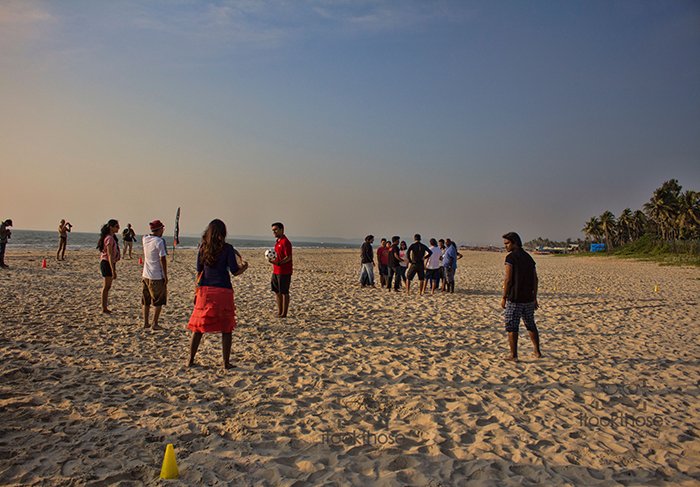 And yooo… no team could make it to even one.
I met a fellow blogger and senior professional at Interglobe and had some great conversations walking long on the beach. Thanks for taking this amazing picture, Rahul. It's going to be my Facebook cover picture for long now.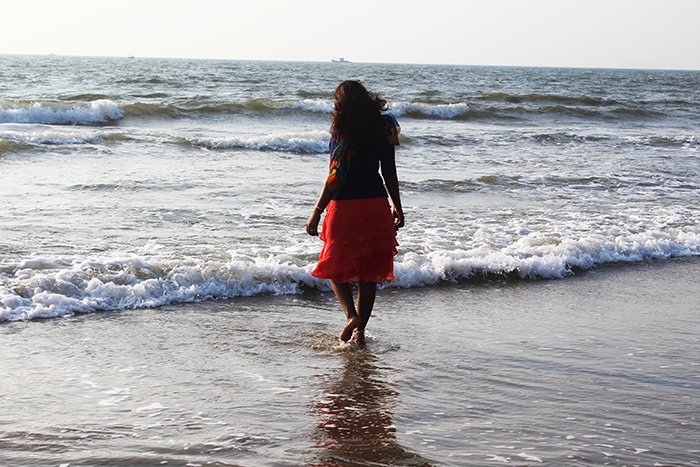 When it is Tata motors and crazy minds behind Indibloggers organizing something, you are sure to witness a flawless event. We started experiencing more of that here on.
After a brief blogging questions and sharing at the evening networking get-together, we made teams for the next morning. Two fellow bloggers, Tony and Nikhil teamed up with me and I am super glad to have them join the zica drive next day.
We loved our organizers' gesture to give us a feel of the Football locker room. We were thrilled and amused as you can figure out from pictures and expressions.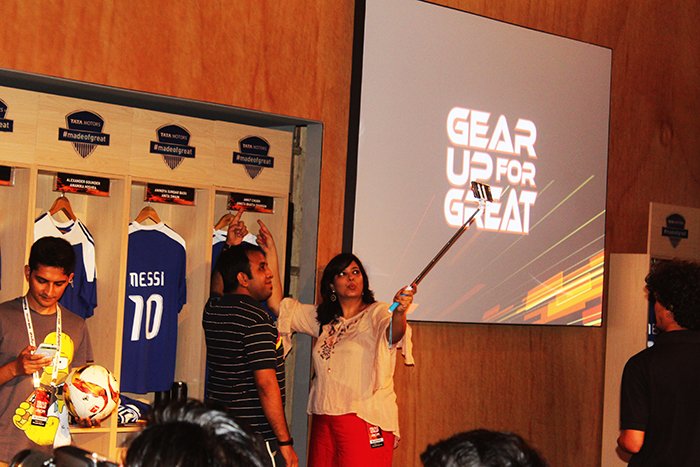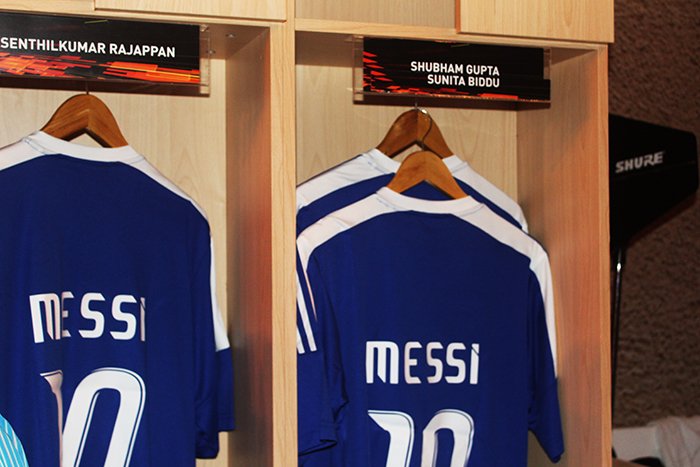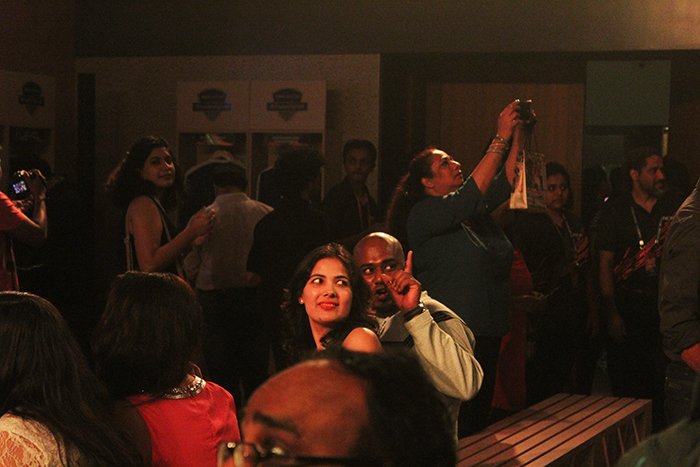 But wait.. there was more for us.
Cyrus… poppped up as a surprise and eye candy like Cyrus as the coach of the evening added glamour and humor to the entire event.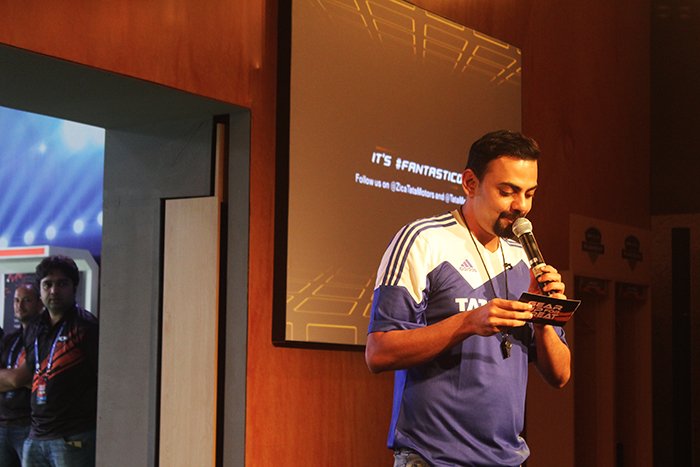 What Makers of Zica Say
The way Tata motors team explained their Design, Drive & Connect concept used for Zica, we were glued to the seats just to feel the hard and smart work they put together in making of this beauty.
"With 2 million kms in testing with the #zica, roughly the equiv of 5 roundtrips to the moon. Crazy!"
Right from minute detailing of sharp and expressive design, appealing exteriors, sporty head and tail lamps to premium interiors, customizable air vents, the team took great care of consumer needs, pains and expectations in zica specification.
The next generation ConnectNext Infotainment auto system by Harman added the shining feather making it youthful and exciting along with 8 speakers, steering wheel mounted controls on the top.
"Each door's speaker grille on #Zica has 3500 surfaces, by 1 designer to give you the best acoustic exp."
… It has got space.
… It has style and energy like youth.
… It has got bold looks.
… Great mileage with both Diesel and Petrol versions (Mileage and pricing was the first and probably only popular question asked by many after I was back to Gurgaon) I couldn't really keep a track of mileage but from fellow bloggers drivers, it appears staying between 18-30km per litre which is excellent.
… And it's precious because
"Precious metals like Platinum, Palladium & Rubindium are essential components of the #Zica. "
At the end, the final outcome, Tata Zica, expresses nothing less than excellence.
We even happened to listen the story of how Delna Avari, Marketing Head Tata Motors played one of the key roles in bringing the Legend Lionel Messi as brand ambassador of Tata Motors.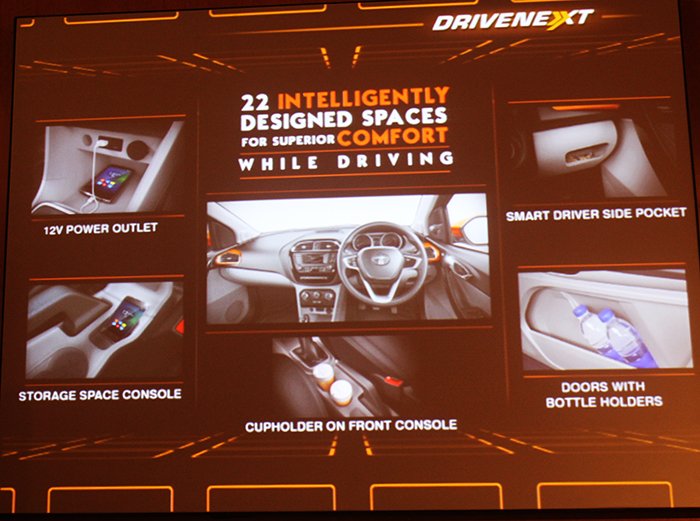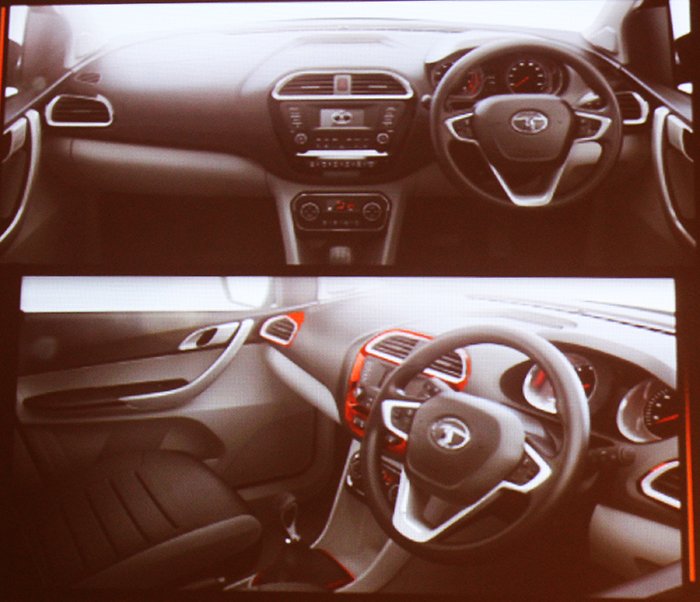 Just when we thought it's all over for the briefing, Zica was revealed like a bride with a bang! Leaving us all surprised & thrilled with the background music; what a presentation & preparation it had!
Funnily enough, everybody wanted to rush but waited for a minute in an aww to get a signal… Go guys! Good that Cyrus didn't take long.
There were teams to help bloggers understand the car better and ask their questions and concerns.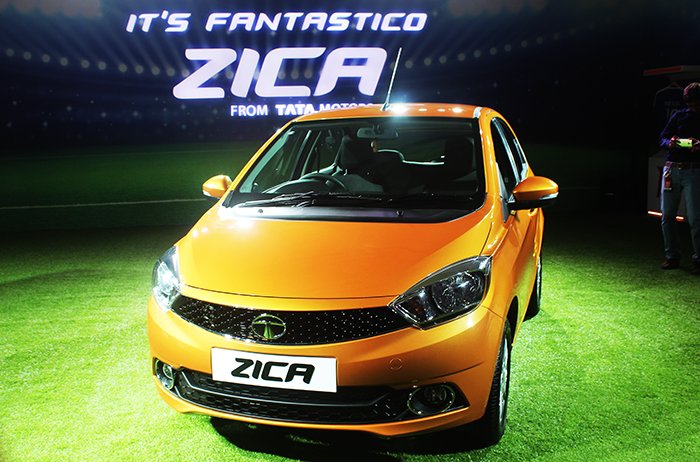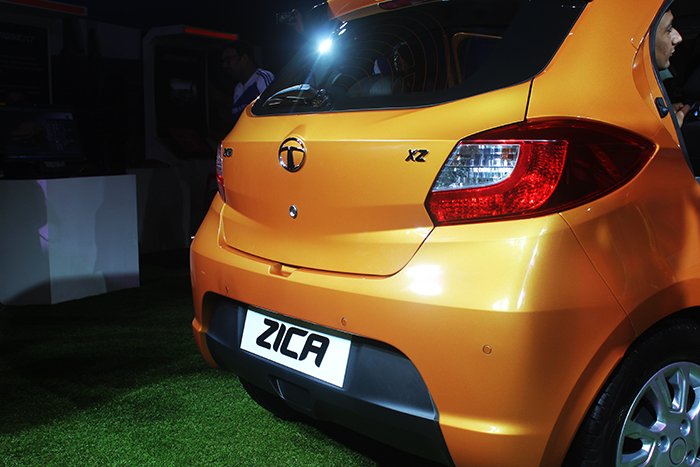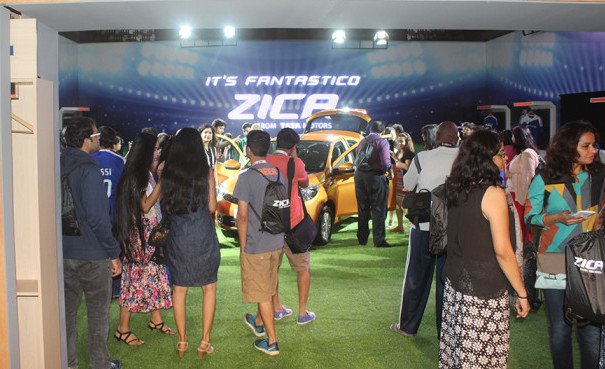 How did I find Zica at first sight
Zica gave a sporty look and glamour feel at the same time. It looked great for the youth and equally cool for the oldies. Needless to say, with such brilliant interiors and dudette looks, it's cool enough to be a style icon for youth and I predict a huge consumption among this specific audience.
Not forgetting we got a nice memento kit from Tata motors that included (t-shirts, sipper, key chain, pen drive and a few other things).
It was followed by an amazing cocktail and karaoke party that witnessed singing talents like BlogwatiG, Cyrus, Rahul, Maitreni and more. Couldn't record all was too engrossed listening!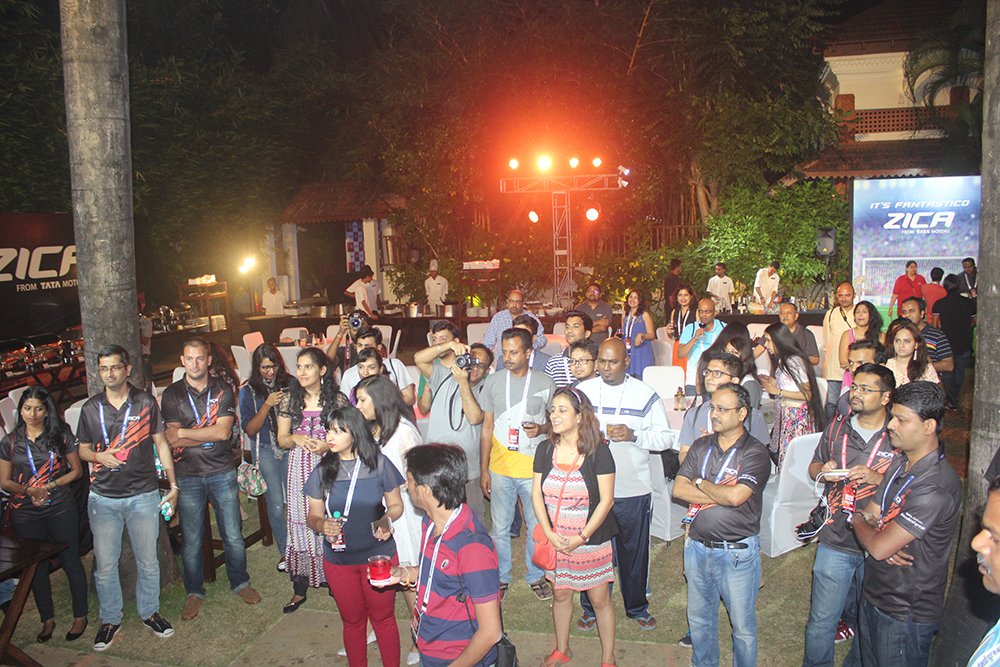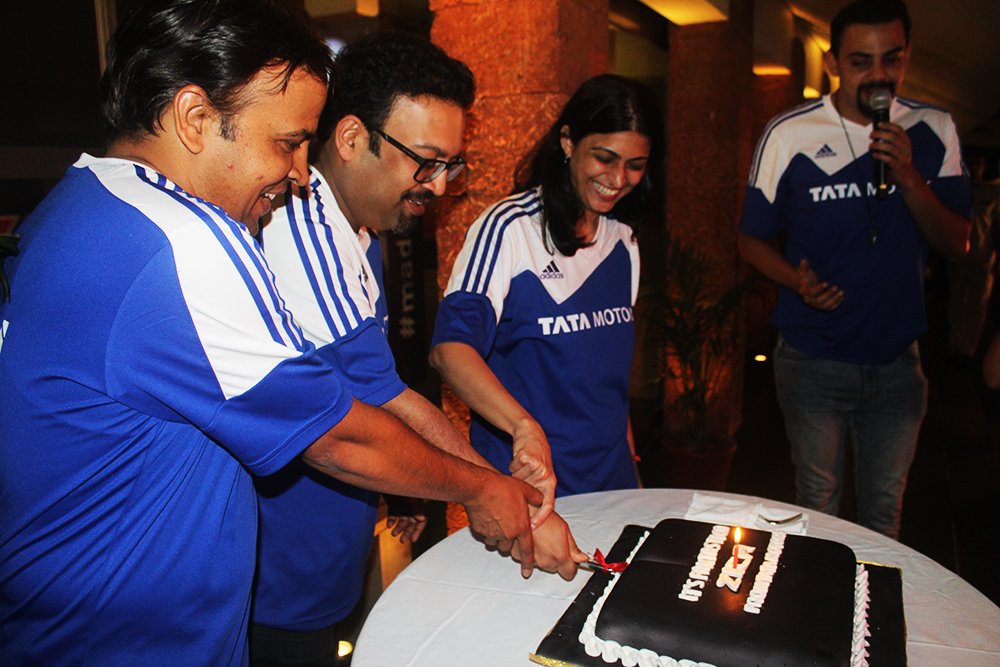 Morning of December 6th, The Test Drive
This cheerful convoy of 20 Zica's in south Goa was the center of attraction on Sunday morning. People were curious and whenever our car stopped, they were peeking in and asking questions. The flood of challenges kept us busy, going and even rushed up.
I personally felt excited initially but I and my teammates decided to enjoy the drive after taking 10-11 challenges. This drive wouldn't be such fun if we didn't take some of these crazy challenges. Check out our tweets.
Zica dance challenge in Goan street by team p6 #madeofgreat #fantastico @ZicaTataMotors @indiblogger pic.twitter.com/zAwWxA3X1r

— Tony John (@tonymjohn) December 6, 2015
Someone is very curious about Zica! #madeofgreat #fantastico @ZicaTataMotors @indiblogger pic.twitter.com/RXMpSW0x2x

— Tony John (@tonymjohn) December 6, 2015
With multi-driving modes, City mode and Eco mode kept me at ease with fuel efficiency on the jerky busy streets and roads of Goa and even more with a smooth drive on the outskirts and highway.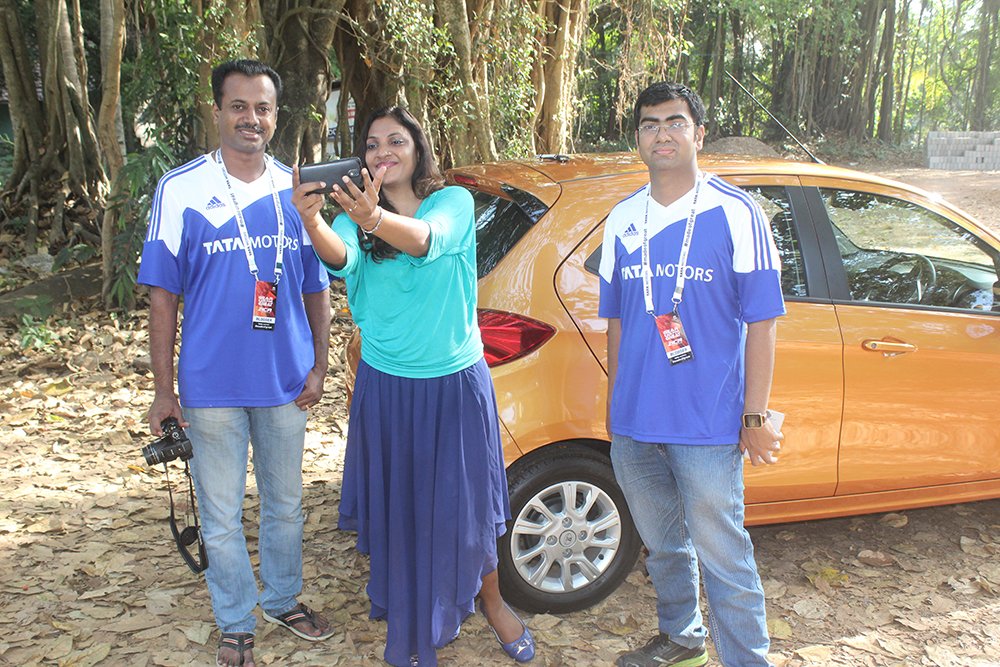 Beauty of Alila Diwa
As an early riser around 5 o' clock in the morning I went for a stroll and walked around the huge property that is well maintained by Alila Diwa group. The greenery around the premises holds you to spend time with nature praising its beauty.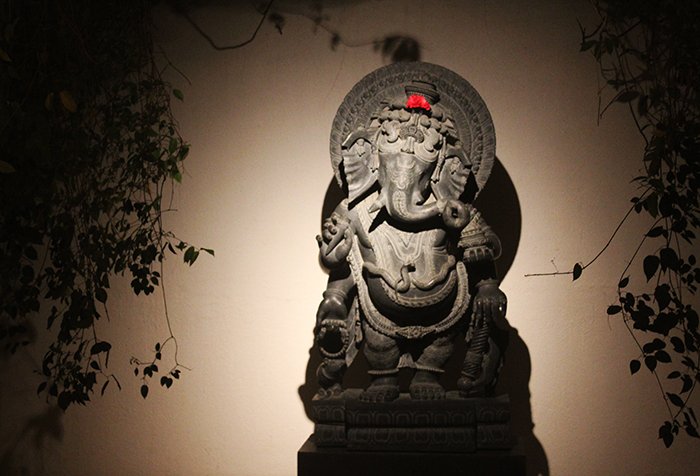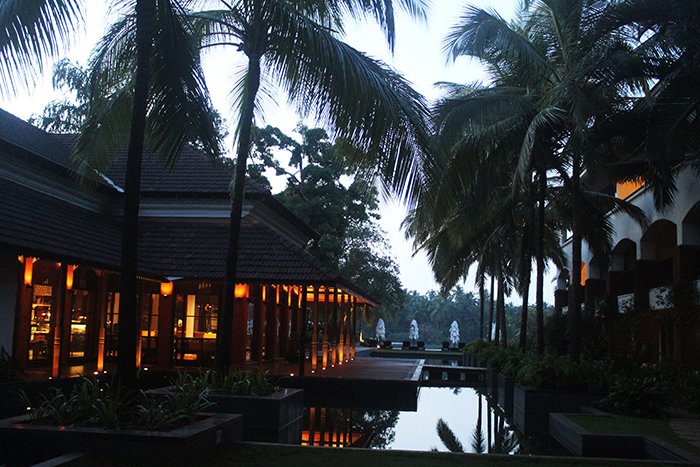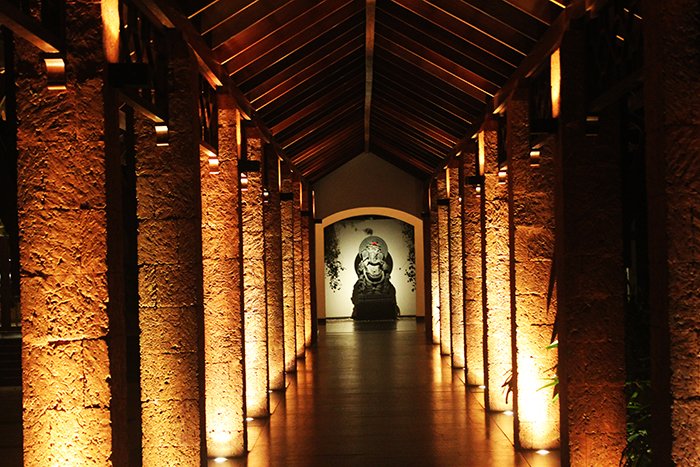 Zica from my experience
The moment I held the steering of the exotic Tata Zica and accelerated this petrol engine version, I could foresee a smooth drive for the next 3 hours.
Basically, it is a zippy car that is loaded with all the essential and luxury accessories in this compact size. With a good room for leg space for both rear and front co-passengers, comfortable body hugging seats for the driver, 242 litres boot space for those who are fond of carrying loads of stuff while travelling (huge enough that it could make me and one of my team mates slide in comfortably with some extra space left), it leaves no choice to stay unimpressed.

Tata Zica Specification

22 intelligently designed utility spaces for comfort and luxury while driving gives ZICA a car worth considering for your next buy.
Availability of both petrol and diesel models makes it more desirable for the generation of today.

Without being biased, this is an awesome pick for the young women with complete classiness to accompany every day. As style statement that will add fashion within budget in a girl's lifestyle.

Heavily loaded with pros, Zica doesn't have any serious cons to worry about in this category but I felt the car going slightly out of control when I maxed the speed above 110 for a while. I felt it almost in the air and had to bring down the average speed to get it back to the road.

Tata Zica price – The price is yet to be revealed yet it is guessed at a range of Rs. 3.5 to 6L
My personal lessons from the trip
This beautiful experience taught me a lot of things and a few personal lessons that will help me improve and have a much better time the next I am heading off for such incredible events.
… I could take more pictures during the drive and of Zica. Guess I was too busy enjoying the experience.
… I should have interacted with more fellow bloggers to learn more and share more. I could clearly confront my introvert and shy nature despite best of my efforts.
… This strange but yes a selfie stick would have given me a good set of pictures of the vicinity and event.
… I could have gone for Pre-event interaction with fellow bloggers and attendees. It would give me some acquaintance, better comfort zone and chance to know about them and network better at event.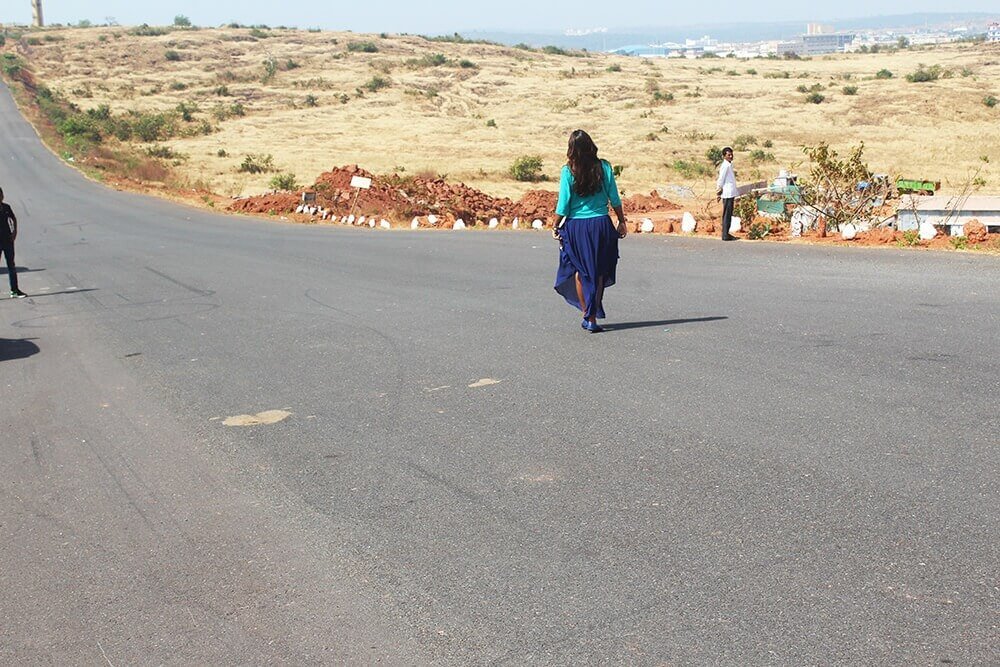 After a successful event with several memories, I would like to thank the team of Indibloggers and Tata motors. The impeccable hospitality provided added more respect and acknowledgement towards both the organizers and their warmth. Right from our departure from Delhi to the Drop to Gurgaon, it was all taken care of.
I am keenly looking forward to several other events and experiences in 2016.
I now realize why indiblogger is so loved and unique. The personal touch in their assistance, that human touch and an intangible bond they build strengthens relationship for years to come.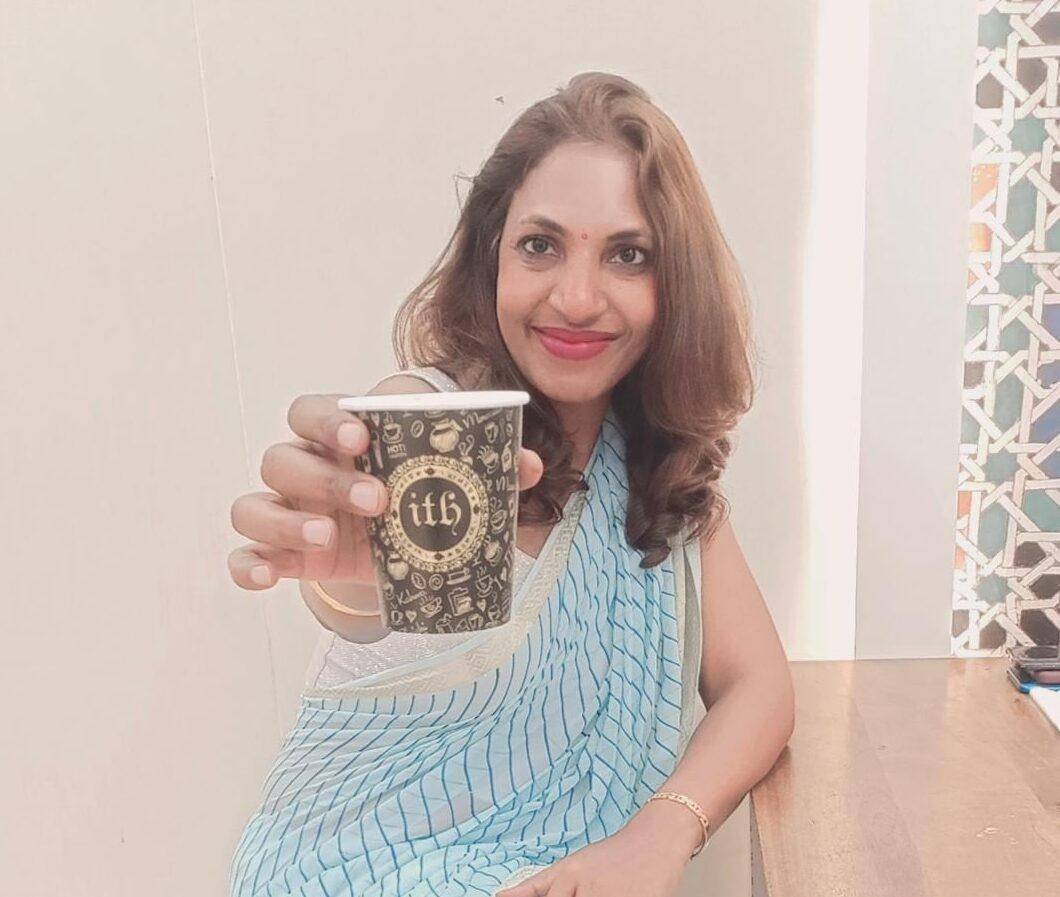 Sunita Biddu is a digital business coach and power blogging mentor helping coaches and small business owners. She helps with building a strong and profitable online presence and reputation that creates a self-sustaining business.  Sunita writes on this blog once a week about easy-to-use guides and articles about business, coaching, social media and blogging. You can grab some of her free resources and ebooks from the resources section.