This list of social media questions (and answers) is handy if you are planning to start a social media marketing campaign in the near future or already running one for some time now.
Whatever the case, knowing answers to these social media questions will put you in a better position to run your campaign, improve your fan base, and convert your followers into leads. Here are some of the most common yet critical social media questions/answers to help you get most out of your social media marketing campaign for your brand.
1. Why social media is important for me as a business?
You can't ignore it today and there's no better way for a business to engage with their current and potential clients than maintaining a presence on social media channels. It tells your audience you are willing to listen to their concerns and do whatever it takes to resolve those issues.
Not only this, you can take advantage of social media to provide additional customer service options other than phones and emails. In short, social media isn't always for promotion, it works amazingly well for customer service.
2. How can I select the right social media platform for my business?
Depending on the type of your business, your audience may not hang out on all social media channels. The best thing is to research and identify a few sites and test to narrow down to the best one or two platforms. Still, if you are looking for a surefire way of reaching out to your audience, try Facebook. Irrespective of your audience – small businesses, consumers, or multinational corporations – Facebook will always serve as the ultimate channel to make announcements, promote your content, and respond to people's comments.
It is always a good idea to stick to a single network for the first few months. You can then cover more networks as your company and digital marketing bandwidth and budget grows.
3. Does Social Media Work for B2B?
Yes, it does. You just need to play smart enough to use it in a different way. You should use it to gather reviews, build thought leadership, and educate people about your business. Don't use it to run your marketing campaign – use it no more than a medium to conduct two-way dialogue with your audience for brand awareness instead of direct product promotion.
4. What exactly does it mean when you say "Social Media Intelligence?"
It refers to the information you can get from a lead's social media profile. When someone uses your site or completes a form, you can always visit their social media profiles to gather more valuable details that would help you conduct meaningful conversations with your prospects.
5. How do I proceed if I have limited time/resources for social media marketing?
You can always work with a social media marketing expert if you can afford it. The other alternative is to outsource social media services, which seems to be a more sensible choice for small businesses. Just make sure to outsource all the social media marketing activities such as content creation, designing, advertising to one agency instead of outsourcing to different agencies. Work with that agency to develop an integrated approach to get maximum benefits without having to worry too much about using your time and resources.
Remember that the outsourcing partner is best for execution. The core ideas and what would make people look at your brand is still your job. An active involvement and regular inputs to your social media team will bring best results.
6. How do you attract new viewers and followers on social pages for free? Is social media is a great way to network with potential investors?
Social media is always a great way to engage your audience directly. LinkedIn serves as a perfect resource when it comes to serious business networking, finding partners and investors, but that doesn't mean you take other social networks lightly. No one stops you to send an interesting tweet or a facebook message to your investors and influencers who will reply and help you build and strengthen your network.
Additionally, it's the right way to connect, communicate and engage that matters and build followers to your social pages. Using paid advertising is a good choice to make faster follower base if you wish to spend a bit ($100 a month just works fine).
7. Is it possible to optimize social media pages for search engines?
This is a brilliant idea to amplify your social media efforts, keeping it SEO friendly. Start by making sure that your social media profiles and URLs are the same as your business name. Next up, complete your profile by adding as much relevant, focused and sharp content as you can using the words your audience use to find a business like yours – enter details about your location, bio, products, mission, and so on.
Don't forget to link your other social media pages together to get more link juice, which plays a role in search engine optimization and online visibility. Keep your pages fresh by updating with content that's relevant to your business and industry while keeping the hot keywords and hashtags in.
8. Is there a way to get more fans and followers?
I partially answered a similar question above. What you should bear in mind is that quality always matters more than quantity in the world of social media marketing. You will do better with 10 engaged followers as compared to 100 non-engaged ones. Numbers may help you create an instant impact, but you cannot sustain that position unless you have engaged followers on your page. Moreover, you ultimately want some results, not just an impression.
Steps like updating pages consistently with content that your audience wants to see, starting meaningful dialogues in group chats, helping people with relevant resources, optimizing your pages to improve your visibility, and offering exclusive content on your social media pages will set the tone and get you more engaged fans and followers.
9. How can I tell if social media is working for my business?
Are you getting inquiries?
Do people engage on the posts or ask you questions?
Is it showing relevant and good traffic coming to your website?
Those are some simplest ways to see if it is working for you. To have more of data report, sign up with Hubspot and check the Sources Reports. This will give you information about how many leads social media marketing campaign has generated for your business.
The report also tells you where your prospects are coming from. A close eye on this report will help you identify the most effective social media channel for your business. SocialReport.com is a low-cost basic monitoring tool with a 30 days free trial.
10. How can I justify spending time on running a social media campaign when management isn't in favor of it?
It's true that management in many companies are still not in favor of spending money and resources on social media marketing. It is a slow and steady process with brilliant returns. It's all about changing the mindset though. Convince them by sharing some case studies of companies in your industry that have improved their business through social media.
Ask your management's idea on arranging one day sessions by reputed social media experts and address the doubts directly.
11. How much money do I have to spend to get good returns from social media?
You only need to invest time when you're taking care of your social media management on your own. Most of the platforms don't charge you anything, unless you want to use paid advertising options, such as promoted tweets, pay-per-click, boost posts etc. Your meaningful posts, conversations and subtle creativity will take you far because that's what helps keep your audience interested in your content and page.
Update with content that shows how much you value their connection. Also, take steps to get them involved in your brand – do it emotionally as well as other gestures, such as exclusive offers, discounts, etc.
12. Is there a way to convince sales teams and leaders that social media is effective and important?
Look for evidence that shows the time you have spent on social media marketing has created value for your business. You can create customized streams for sales leaders in a tool like Social Inbox to have a look at the leads and prospects connected with you on social media.
13. Who should create and manage my social media accounts?
In a small company, it is best to let someone with a good experience of implementing social media campaigns to take charge of things. You shouldn't mind hiring even someone who has got strong command on communication, has got wit and good sense of humor, a good practical knowledge of most social media networks and has good listening skills.
In a large company though, an experienced person from the marketing department should take care of everything from creating an account to managing it using a team of writers and creative designers. Hiring a social media marketing consultant and strategist on hourly contract is another choice for companies with flexible budget but little experience with social media marketing.
13. Are there any social networks especially beneficial for small businesses?
For local businesses, Facebook and Linkedin work great. Twitter is a great choice for fast paced global businesses and independent professionals. It works well irrespective of your goals or size of business. You can learn things easily.
For a B2B firm, two best choices are Slideshare and LinkedIn where you can find and connect with influencers in your industry. Insagram, Facebook and Pinterest are smart choices for B2C companies in visual industry.
14. How often do I have to update content on my social networks?
The best frequency is to post once or twice a day on Facebook and Instagram, alternate days on Linkedin, and 2-5 times on Twitter. You need to post at different times on different networks because your followers may access your page at different times of the day. A post a day isn't going to cut it. Be sure to stagger your posts throughout the day to keep your followers interested and engaged.
15. Is it a good idea to use social media to offer customers service?
Yes, it is a brilliant idea. You can use Twitter, Facebook, Instagram and other platforms as well to listen to what your customers are saying and what's putting them in trouble. You can respond immediately to resolve their issues – you can answer their questions, handle order status inquiries, and satisfy them if they have complaints.
Most importantly, you can use these insights to improve your products and service and even introduce new things.
16. What is the best way to convert my social media followers into customers?
There is no one-size-fits-all approach to get you new fans and customers, but some tactics like offering rewards and use discounts strategies to turn those followers into potential customers. Freebies and giveaways are a good way to let your fans have an idea of your service and product quality.
17. Is there something I need to take care of when doing social media marketing?
Don't stick to one approach for long, thinking it will always produce equal results. Doing same thing again and again wouldn't give you different results. Social media is constantly changing, which means you should be ready to refine your strategy to be on top of things. Be sure to go back to the basics and evaluate your strategies on a monthly basis to see how well your methods are working.
Now that you know why social media is important and you got most of your social media questions answered, it's time to get started and get down to the real nitty-gritty details. Be creative, don't be afraid to experiment, and always keep an eye on how your tactics are working.
If you got more questions, just share them in comments or send them to hello@sunitabiddu.com
I would also be glad to help you with your social media marketing strategy in case you need it.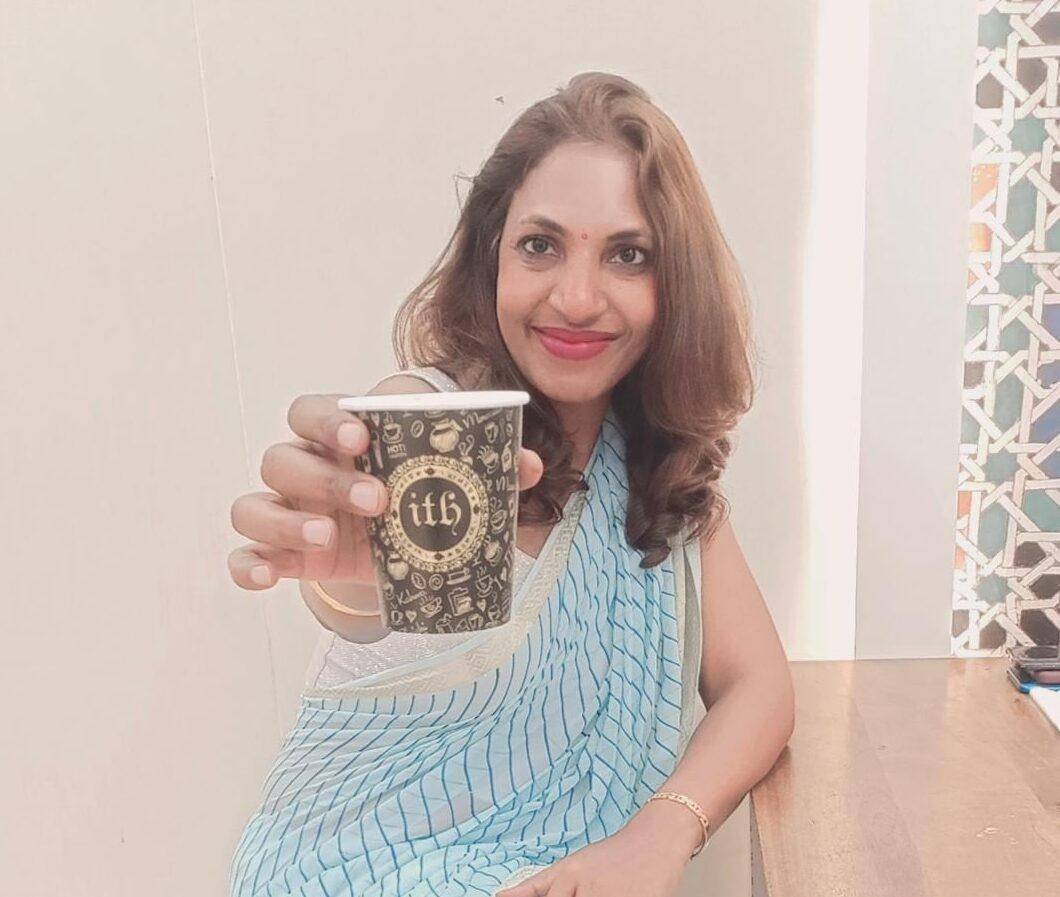 Sunita Biddu is a digital business coach and power blogging mentor helping coaches and small business owners. She helps with building a strong and profitable online presence and reputation that creates a self-sustaining business.  Sunita writes on this blog once a week about easy-to-use guides and articles about business, coaching, social media and blogging. You can grab some of her free resources and ebooks from the resources section.