I work with businesses and entrepreneurs for their Internet marketing and social media strategies. It's interesting to see that most of the businesses are underestimating the potential of utilizing their own staff.
A trained staff can bring five times more returns at a very low to no additional recurring cost than a separate social media department or an outsourcing agency.
However, it is important to work with a social media trainer who would help you and your staff understand how to utilize social in the right way to get such estimation in reality .
The first wave of IT firms that opted for social media training includes big names like Intel, Dell, and IBM. Now, companies like PepsiCo, Unisys, HP, Adidas, and Sprint are making social media marketing a part of the company's core training curriculum. You don't have to be big to trust you staff, but rather take a big decision to empower your staff and use their strengths to take your brand to the next level… and compete with big boys.
When you make a smart decision to train yourself and your employees, here are three characteristics of a brilliant social media trainer to help you with right choice.
1. They Begin With Your Team Assessment
Top social media trainers and strategists will always consider your current social media standing. They will look into your current profiles and capabilities before making any claims about what they can help you with. They come with strong practical experience, confidence, and expertise, so they will first determine exactly how much training you or your team needs to turn your social media campaign in the right direction. They check how your team is currently promoting a unique value proposition and if they are addressing real customer needs.
Then, they start by focusing on strategies, not tactics. They ensure their strategies align with your business objectives, your individual team members' strengths and ensure that your team clearly understands how to identify target market and how to influence their decisions. In other words, top trainers will have something valuable to share right from the word go – they won't just brag about their old achievements.
2. They Come with Exceptional Analytical Skills
Select a trainer with a range of skills, including analytical skills. Someone who helps you create content is never going to make a difference if he/she does not have enough knowledge about what is working and what is not. Their analytical skills will help them identify the best social networks for your business.
A good social media trainer doesn't have to know each bit about your industry, may not even have any past experience of training your industry professionals, yet they can use their analytical skills to challenge the status quo and answer which social networks you should use for your business.
Do not go for someone giving generic answers, like "you should be on Facebook because they will soon surpass 300 million active users" or" you should use Twitter because so many people are using it these days." A professional social media trainer will use their knowledge about different social network API's, including data freshness and restrictions on data usage or request volume to help select the best platform for your business.
If you are a clothing brand that wants to increase online sales, a professional social media trainer will recommend you to be on Facebook and maintain a presence on Tumblr and Pinterest as well if you wish to go global. They can train your people if they already know what it takes to achieve business goals through social media. Facebook is massively popular, but is highly personal as well.
They would want you to be more active on LinkedIn if you want to learn and connect with executives and mid-level influencers or simply want to gain introductions.
3. They're Willing to Wear Multiple Hats
Top social media trainer or strategist won't just train your team; they would wear a lot of hats because their main job is to cultivate the relationship between your business and your customers online. They will have build relationship by speaking about your company and products with authenticity and passion, while helping you prepare your social media company policies and procedures.
They also work as analysts to measure the impact of any strategies and tie together all the programs, employee communication, customer service models, and research into one plan.
Remember, the best social media trainers and strategists are professionals with a knack for engaging with strangers and the ability to ooze charm through words while following brand guidelines. They are adept analysts, strong communicators, experienced policy makers, and skilled promoters. So, look for the one who is willing to guide your business in every aspect.
You cannot ignore social media, which has become a key marketing and communication tool for all businesses. By learning to use it properly, you will be able to engage prospects and customers in conversations in a cost effective manner.
Just take your time to hire a trainer who helps you understand how you can go beyond making retweets or posting comments to drive sales and improve visibility in the marketplace.
"Around 46% of web users will look towards social media when making a purchase. "
With such an influence of consumer reviews and social media in day-to-day online and offline business, who wouldn't like to take advantage of these social media marketing. And why would one invest in recurring social media costs by agency when your staff can do a profitable and more confident job spending just 30 minutes a day.
Have you got your team and yourself trained? Share your experience or questions in comments.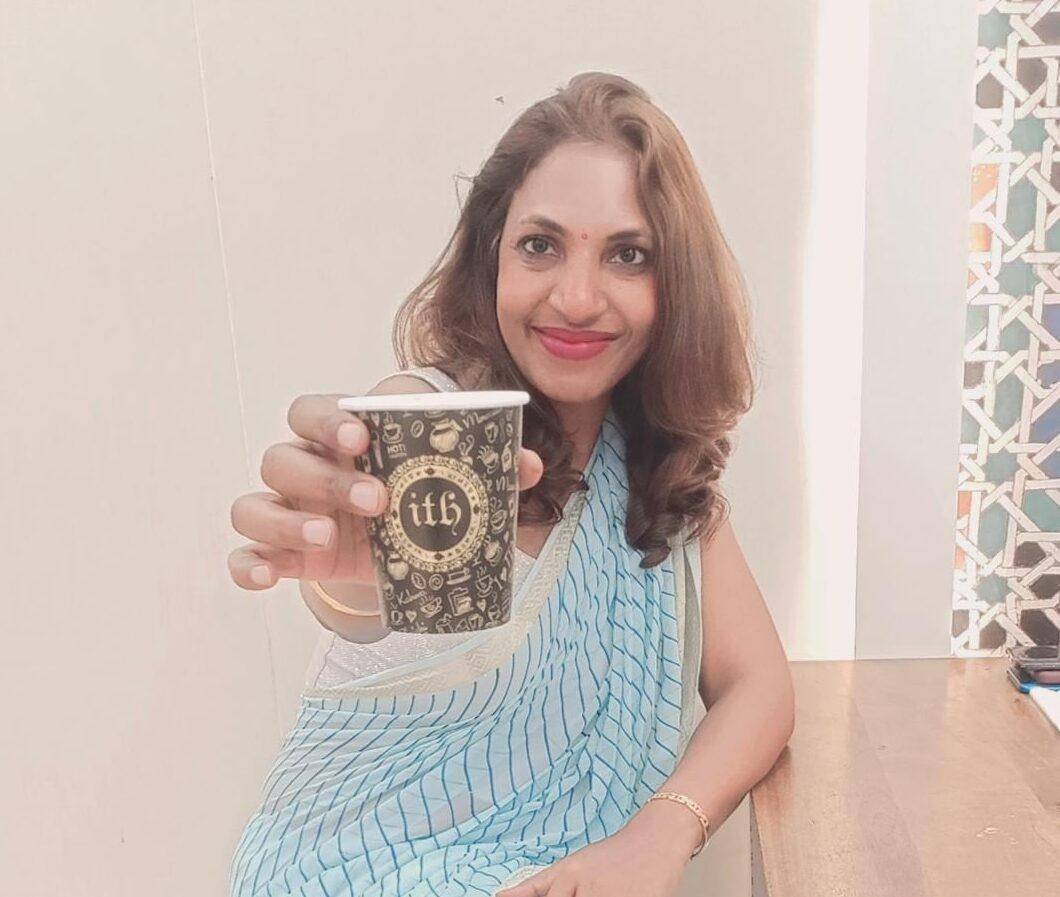 Sunita Biddu is a digital business coach and power blogging mentor helping coaches and small business owners. She helps with building a strong and profitable online presence and reputation that creates a self-sustaining business.  Sunita writes on this blog once a week about easy-to-use guides and articles about business, coaching, social media and blogging. You can grab some of her free resources and ebooks from the resources section.