When would you generally search for a Google penalty checker tool?
When you notice a sudden drop in your traffic or rankings Or when you know that you are messing up with search engine guidelines to manipulate the rankings and algorithms might mess up with you anytime. So you want some penalty checker tools handy to see whether you're screwed or safe.
Be it any reason, it's always good to keep a watch on your website. I am sharing 4 free penalty checker tools and you can use all of them to validate your penalty assumption.
This is a very simple indicator tool to see if your website is penalized, deindexed or sandboxed.
This tool may consider your low traffic and mark your website sabdboxed or penalized even if it is not. Use it only to have an idea along with other more reliable and data driven tools.
Deindexed – When your domain is completely removed from Google. Also known as Banned.
Penalized – When your domain or page still exists but none of your pages can be found through very direct search queries.  This penalty can be automatic through the Google algorithm or manually applied by a Google Quality Engineer.
Sandboxed – Your domain or page wasn't Deindexed or Penalized, but the traffic you were getting from Google suddenly drops dramatically

Using SEMrush organic traffic data, this is  comparatively more reliable  penalty checker tool to track the impact of Google algorithm updates on your website. However, it should be taken only as an indicator. It's recommended to conduct further verification to validate this indication.
SEO analysts and marketers can get more insights analysing the dates of Google updates and the changes in rankings and traffic to improve the status.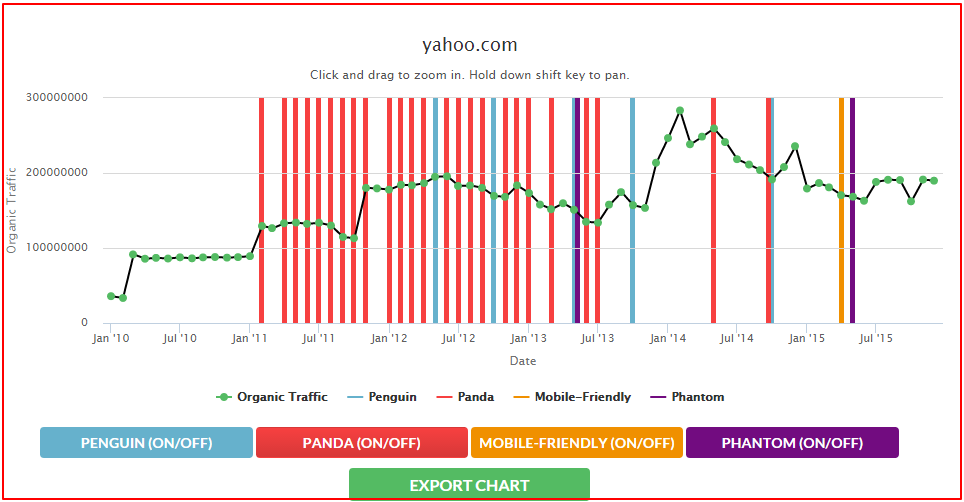 By far, one of the most trusted and detailed penalty checker tool you can rely upon. You can see what updates impacted your website with graphical highlights upto three months. The tools not only gives the penalty indication but also helps with more details on the algorithm and how you can address this penalty. The company has a team that provides penalty consulting as well.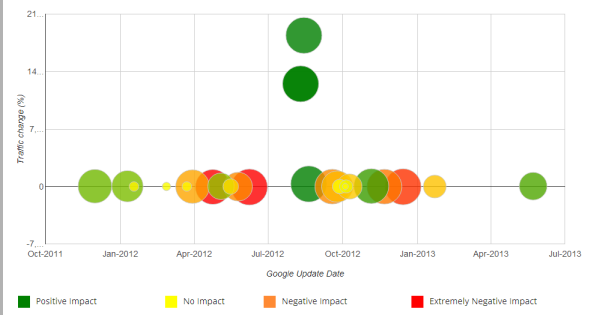 Quite similar to Fruition penalty checker, this tool uses Google analytics data to give you a guess which update might have hit your website. You'd still have to analyse it more closely since the updates do not have an exact date. They take days and weeks to roll out and reflect on different websites on different dates. The tool is still great to show the website history and how it responded to the updates in an easy visual manner.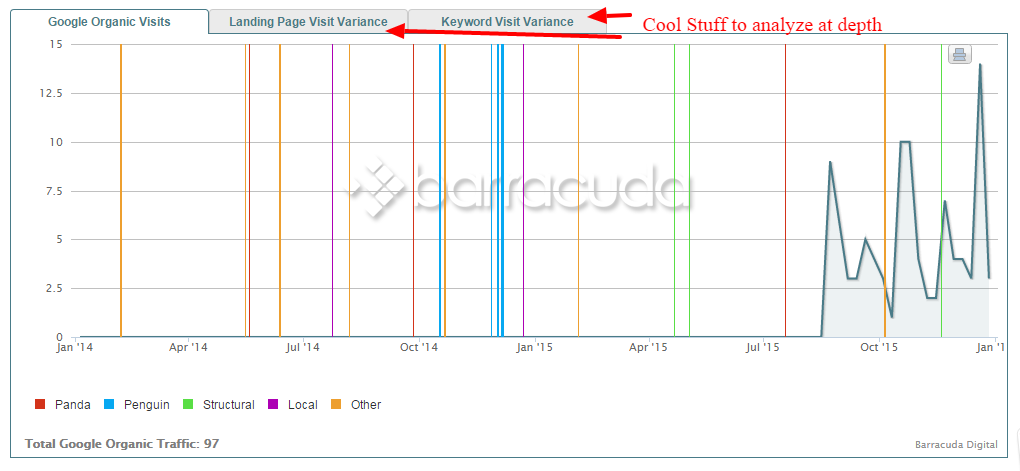 Note that these four tools are not safe guards, they work like tests on your website. It's advised to carry on a strategic search engine optimization and marketing campaign to avoid any penalty hiccups. A good SEO plan will be ethical, people-oriented, safe and monitored by good analysts, strategists and marketers.
At the same time, the website plays the bigger role to respond to the Google algorithms like Panda. Site created for people first are more likely to play strong and perform high in rankings irrespective of any Google algorithms.
Remember, precaution is better than cure.
If you're wondering why your website isn't sending business or what made the traffic or rankings drop, I highly recommend getting a site audit. It will give you the roadmap to take relevant actions.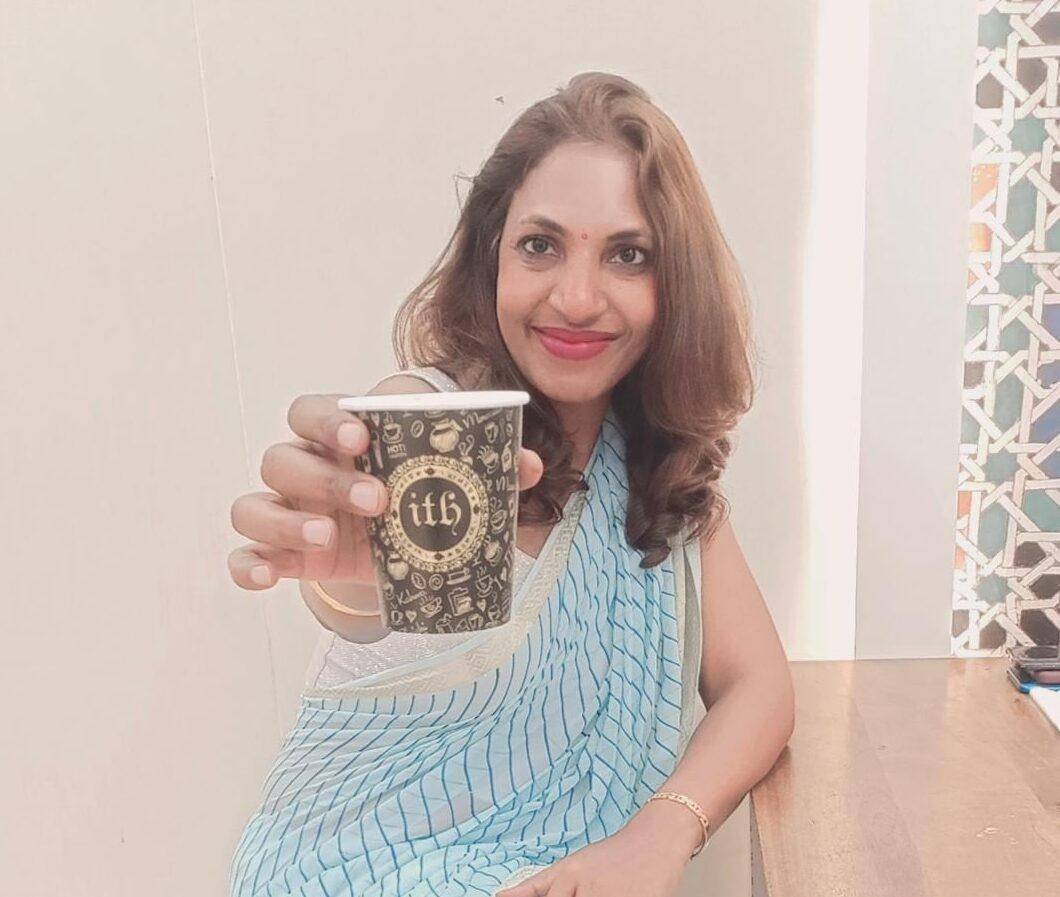 Sunita Biddu is a digital business coach and power blogging mentor helping coaches and small business owners. She helps with building a strong and profitable online presence and reputation that creates a self-sustaining business.  Sunita writes on this blog once a week about easy-to-use guides and articles about business, coaching, social media and blogging. You can grab some of her free resources and ebooks from the resources section.