I will tell you later how London Cafe in Noida got me crave for more mocktails and the reason why I found their Potato dumpling Pasta quite innovative, but first let me tell you what made me go all the way to Noida and review this restaurant despite being a meticulous and finicky blogger.
About 7 months ago, I received this invitation on Facebook from Chitranshi, the proud owner of London Cafe. It really touched me that a woman entrepreneur has decided to take on the food industry. It was even fascinating to see she actually knew how blogging outreach could affect a business in this digital age. Even with a good first impression, I was in no position to move to Noida at that time. But, that didn't stop me from making a commitment to arrange a visit soon.
During last weekend when I had a few meetings clubbed for Noida, I spoke to Chitranshi and she was prompt to respond and welcome.
After a brilliant business meeting, my teammate Subhash tagged along and we started looking for London Café, which was right next to the highway. Let me accept it first, it was not the most fascinating place from the outside, especially compared to places I have explored in the past, but we kept ourselves excited and open to experience. And, we were pleasantly surprised as we stepped in.
Well… the place looked pleasant, cozy and inviting with a good effort on creating a different ambience. It was sleek ad deeply thoughtful. From playfulness created with Chess and books and artistic decor with European paintings to comfortable sofas and the rest of the interior, the ambiance was quite likable.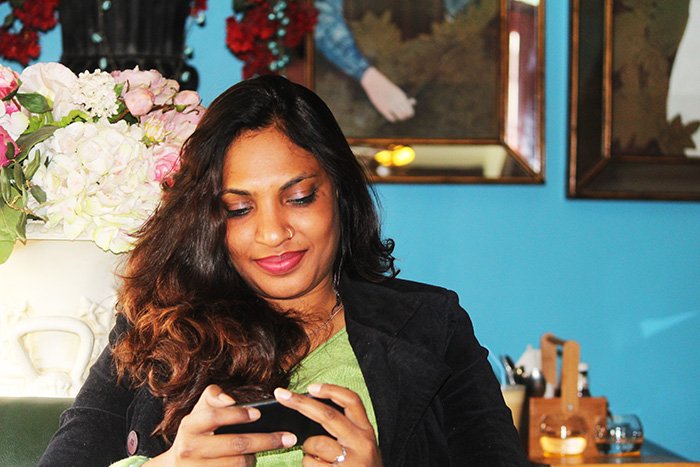 Chef Hitender had a quick talk, and we planned to stick to only signature dishes and what people order the most.
We found the staff a little conscious but equally curious to keep their guests comfortable and happy.
Here begins the delight!
Water glasses were the first thing that caught our attention and we were like… Oops! It tilted but no! 🙂 [The feature top image is that of glasses]
Mocktails – Never had elsewhere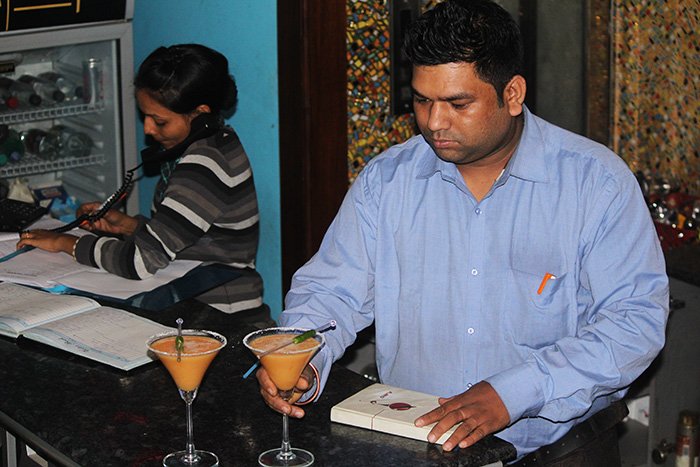 We liked what we were served. It was something nice with pleasantly different and tastiest flavor of orange, pineapple, guava with fresh chili, dash of lemon juice and sugar syrup. The green chili garnish made it look more exotic.
The first sip made me feel warm and tickled.
I requested another mocktail after an hour and this one left us speechless and happy. It was Sweet & Sour Greenish Lychiyano nicely blended with litchi, peach crush, pineapple and rock salt.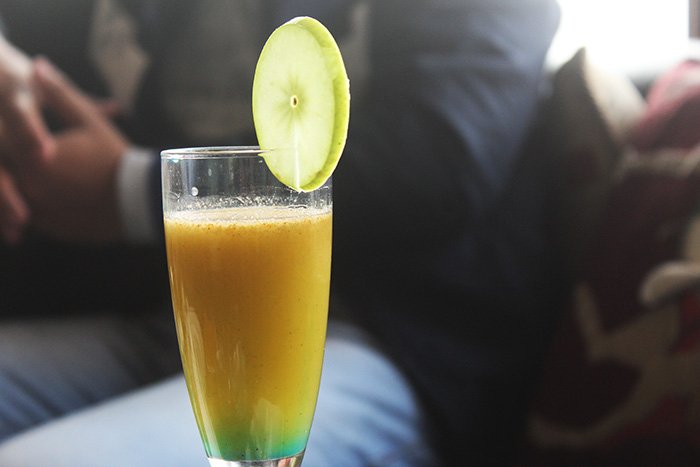 Over chat and light notes, we had the food coming. With a freshly prepared dough and base, baked in earthen oven, this thin crust Pizza had the right spiced sauce, garlic sautéed veggies and the smoky aroma of an earthen oven. It was not my first time to try pizza with Olive oil on top; however, it was different and tastier. Those who do not like extra oil may feel a little turned off.
Pizza was great. Humus Falafel followed this. We were awestruck by presentation that really stimulated our appetite.  Mixed taste of Fresh Peeta combined with crispy falafel and Humus made it an excellent dish. We must admit though the taste of pizza was still tickling our taste buds.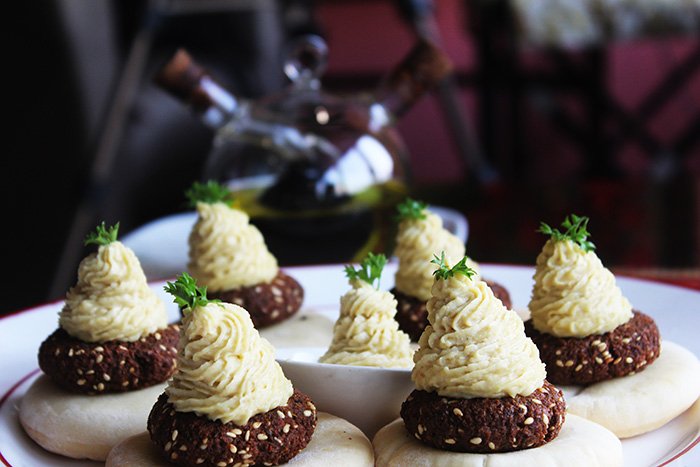 Then, out of nowhere, appeared a cool looking egg basket. It was introduced as, "Arancheni Balls with Risotto Rice stuffed with jalapenos and cheese". Quite appetizing, isn't it?
Where the presentation totally won our hearts, these balls and Ratatouille Crostini couldn't please our taste buds. As real foodies, we believe presentation of food is just as important to the success of a dish as its flavor, and it was hard to find flaw in the way every dish was presented at London Café. Everything they served tempted our eyes and made us want to taste it.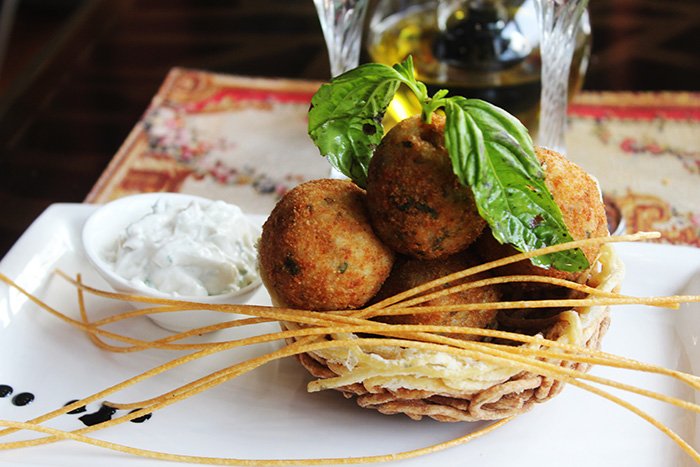 Are you a mushroom lover? We strongly recommend going to London Café and order Fungi Trifflate, which shares a perfect combination of shitake mushroom, field mushroom, and porcine mushroom sauté in garlic chilly white wine.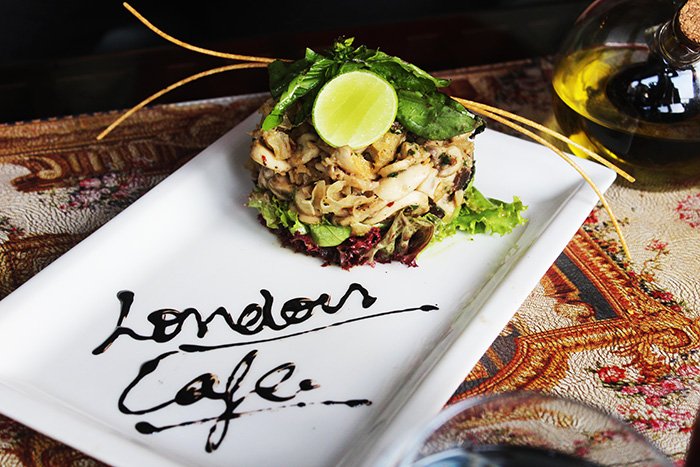 And lastly my whole hearted call goes to Gnochi Di Patete. This homemade dumpling pasta with three cheese sauce and grated potato melted in our mouth and left us wondering what it was. This one is definitely on my "favorites" list.
The taste of food, presentation, and ambience of the restaurant was enough to make me forget that I have a meeting in Delhi, but my teammate reminded me of that and I decided to take a leave. They insisted on try one final dish, which was Polo Alla Caccitorra. It was basically hunter style chicken with herb rice – a traditional Italian delicacy that was quite impressive too.
I personally recommend trying their super amazing mocktails that you may not have elsewhere and Gnocchi Di Patete, the yummiest dumpling Pasta. You may also want to taste their smoky Pizza with olive oil on top. Give this surprise treat to someone special and trust me… They will never forget the experience
We left after spending last few minutes with London Cafe team with all the fun and laughter.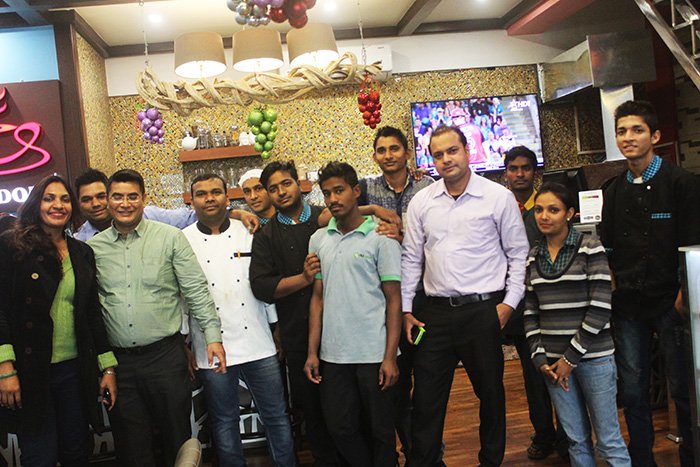 London cafe does make you WANT to visit again.
Ambiance – 3.5 /5
Dining Comfort – 4 / 5
Parking – 5 / 5
Taste – 4 / 5
Presentation – 4.5 / 5
Service – 4 / 5
This may be a brutal-looking honest and unbiased review. Good news, the blogger, I, LOVED the overall experience. I would recommend my friends and contacts reading this in Noida to visit the place once and must order.
If you're a proud restaurant or hotel owner confident of great food and services, you'd love more visibility and attention, invite me with an email and let's catch up!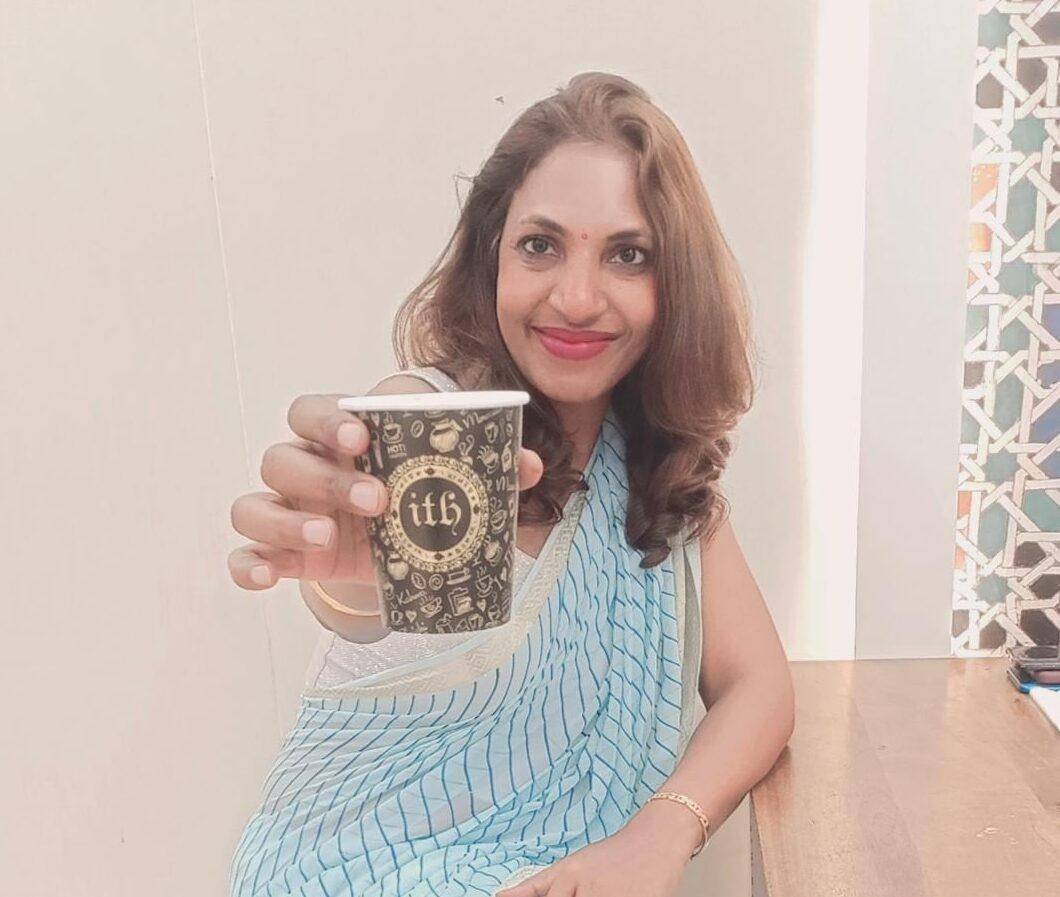 Sunita Biddu is a digital business coach and power blogging mentor helping coaches and small business owners. She helps with building a strong and profitable online presence and reputation that creates a self-sustaining business.  Sunita writes on this blog once a week about easy-to-use guides and articles about business, coaching, social media and blogging. You can grab some of her free resources and ebooks from the resources section.