Most people are familiar with tips on how to get ranked on google and yahoo because they feel these are the biggest search engines and portals. Thus, excluding Bing from the picture and forfeiting the sizable amount of traffic that can be generated by Bing. While Google is to the internet what Toyota is to the car Industry, Bing has recently invested a lot of money, to the tune of $100+ million in advertising, and formed a partnership with Yahoo resulting in an increased market share.
Apart from this, research has shown that searches through Bing convert way more than those from Google. So, if you want to know what you have to do to get higher search engine rankings on Bing, here is a step-by-step guide showing you what you need to do.
1. Secure an Aged domain
Bing is generally partial towards older and aged domains. This is mostly because aged domains tend to lend a lot of credibility to a website's pedigree. Besides, it basically tells that the website is not just one of those that will be here today and gone tomorrow. So, while you could buy a new keyword rich domain and get some decent results, getting an aged domain –typically above a year old- will give you more edge. Also, .com URLs carry more weight on Bing than .net, .org and all the others. This is not to say however, that new domains cannot get high rankings. It's just that your chances are better if you use older domain names.
2. Make Sure that Your On-page Optimization is Prime
As required by google and other search engines, on-page optimization is a big criterion for Bing. In fact, where google doesn't place much emphasis on metatags and header tags, Bing places a lot of importance on these. Not just that, site navigation, site-wide and internal linking structure, better keyword inclusion, keyword targeting, and contextual relevance are all important things that Bing takes into consideration before rewarding websites with high rankings. Proven and effective search engine companies do this by assessing your website's structure and then carrying out the necessary tweaks and optimization.
3. Keyword Research and Exact Match Results
Exact match keywords are considered high priority on Bing as they place a lot more emphasis on them. Unlike google that still offers a few options, searches carried out on Bing using the exact match signs were more accurately represented. Research showed that websites with an exact match keyword in their domains and on their pages tended to get more search engine visibility on Bing too for all targeted keywords. For example, if you want to rank high on Bing for a keyword phrase like "Women Jimmy Choo shoes", choosing a domain name like womenjimmychooshoes.com or women-jimmy-choo-shoes.com will give you more edge than any other variation; Bing tends to favor hyphenated exact match URLs too.
4. Deeper Pages and More Content
According to randfish at SEOmoz, research showed that when bing was compared with google in terms of which pages are more indexed and ranked highly, google indexed and ranked the homepages more than it did internal and deeper pages, while bing produced surprising results in terms of the greater number of deeper pages it had indexed and ranked highly when compared to google. This goes to show therefore, that while a website with a few pages of content can easily get higher rankings on google, it may not be able to do so on Bing unless it has more content and "meat". Also, 200-300 word articles, blog posts and snippets do not cut it with Bing. So, your third step would be to fill your website with lots of content no less than 400 words each.
5. Backlinks and Link building
To get those high rankings on Bing, you must do a lot of link building to your target website. Bing seems to generally love lots of backlinks from relevant and authentic sources. While in-bound links are important, Bing also likes websites with a reasonable number of outbound links. So, while building the in-bound and one way links, also make sure to link to some great content related to your website and the topic you're writing on. Link building techniques that are particularly favoured by Bing include article marketing, video marketing, social bookmarking, forum and message board posting among others.
6. Do Some Blog Commenting
While search engines like google do not place much weight on blog commenting, Bing does.
According to Radha Krishna of TechZene, websites have gotten more high rankings on Bing as a result Blog commenting.
When you're doing your blog commenting, be sure to make it relevant, informative and unique. If possible, add an angle to the topic that was discussed. This often ensures that your blog comment is not only approved, but may also get other readers to visit your website.
7. Use the Local Listing Center
If you have a mom and pop store or a business in a certain location and would like to rank well for it, Bing will help you do so. Bing is more open to local listings and heavily favor it. To submit your website for local listings, you will need to add your website to the local listing center.
8. Contextual Blog Posting
Bing is in favor of contextual relevance. Therefore, if you do contextual blog posting on related and relevant websites, Bing will naturally rank your website higher. Contextual blog posting however requires some tact, knowledge and skill. You have to be sure that the blogs are all hosted on different and unique C Class IPs for your blog posting to be effective. A reputable SEO company is often capable of doing this as they know where to find all such blogs, assess them, determine those worth the effort and then do the posting.
9. Videos are a Definite Yes.
Bing video search results yield really great results and are less difficult to rank for when properly optimised. Unlike Google and yahoo, it is still easy to rank well using well optimized and tagged videos. So, create videos, optimize them for your keyword, and upload them. This is better handled by SEO firms as they know where to upload the videos to, how to optimize it specifically for Bing and tag it.
10. Join Bing Community and Yahoo Answers
While this is still dicey, a few people swear by its effectiveness. Since Yahoo and Bing officially merged, research has shown that a lot of search queries in Bing yield results that included Yahoo answers and answers from the Bing community and message boards. This obviously makes sense as Bing would prefer to list answers from its own community. So, start making those posts and answering questions on both platforms and communities.
11. Submit blogs to Bing
Submitting your blog and website to spaces.live.com and shine.yahoo.com and posting in yahoo directory helps increase your rankings on bing. Also, submit blogs and websites to and bookmark with buzz.yahoo.com. You could also submit your website and blogs to directories like Universal Business Listing(Costs $30) which covers listings in Google maps, Yahoo Local, Microsoft Live, Aol Local Search, Yelp, MapQuest, Dex, Infospace, CitySearch, InsiderPages, MerchantCircle, Kudze, Judy's Book, Mojopages and Askcity. Others directories include InfoUsa, Canoe, TellwPage City, Best of the Web, Metrobot, Dmoz, Jatyde, Open Directory Project and JoeAnt. Even more are Gimpsy, Goguides, Skaffe, Web Savvy Directory, V7N, Elib, Ezilon and Tsection.
[themify_box ]Must Read: Nothing Seems Wrong – Why You're Not Ranking?[/themify_box]
12. Submit sites that are linking to you to bing if they're not indexed yet
Unlike Google, you may have to submit those websites that are linking to yours if you want to enjoy the power of their backlinks. Assuming that you don't need to submit the websites to Bing because they are already indexed in Google is a bad move. So, look at the websites with your inbound links and see if they are indexed in Bing.
13. Use Bing Webmaster Tools
Bing just recently carried out a complete and total revamp of its webmaster tools. These tools are aimed at helping users track and monitor the stats coming in from Bing. With Bing webmaster tools, users can improve their website's SEO rankings, XML-based sitemaps, and websites to Bing easily.
Data that can be tracked and monitored often include traffic data, demographics (where your traffic and site activities are coming from), increased and faster site crawling (pages that are uploaded will be indexed and listed within 72 hours), what pages of your website are indexed, which websites are linking back to your website, outbound links, backlinks, and keyword performance.
These are essential details that you will need if you want to get higher search engine rankings as they will help you ascertain what you need to do at a point in time, which keywords to place more focus on, which websites to link to and so on. Also, websites are typically guaranteed faster and perpetual indexing if they are registered with Bing.
These are just a few things you can do right now to start getting those juicy rankings on Bing. Doing all these often require some expertise, skill and knowledge of the market. So, unless you have these, your best bet would be to hire a SEO company to do it for you at reasonably affordable rates. Remember, getting high rankings on Bing doesn't have to cost you your shirt.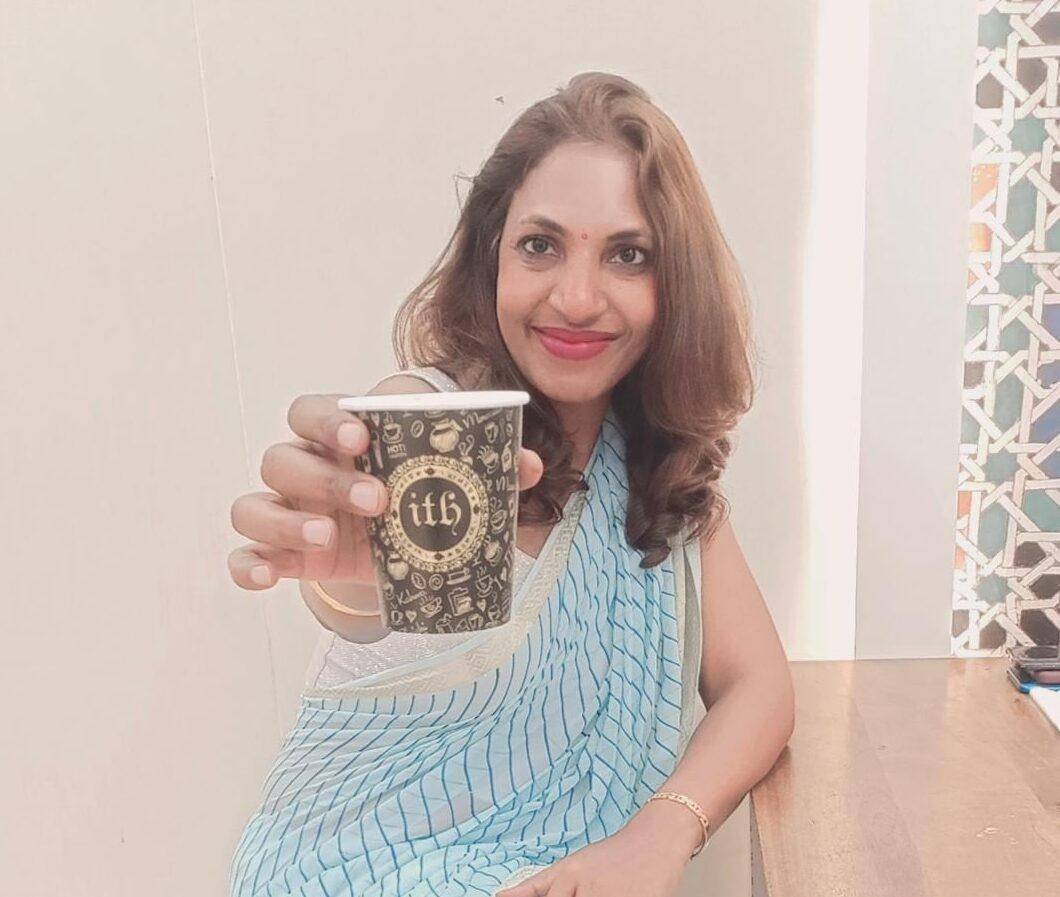 Sunita Biddu is a digital business coach and power blogging mentor helping coaches and small business owners. She helps with building a strong and profitable online presence and reputation that creates a self-sustaining business.  Sunita writes on this blog once a week about easy-to-use guides and articles about business, coaching, social media and blogging. You can grab some of her free resources and ebooks from the resources section.