If you are a beginner blogger, you definitely started off with big money goals, high expectations and a lot of enthusiasm. All good. It's a long journey. Hang in there!
Now how about if you get to know some basic tweaks that can give your noob blog a pro look. Here are some obvious but absolutely sensible five features you would want to invest an extra effort in.
1. Power Packed About/Bio Page
Once a reader likes some of your posts, your about page is the second most popular page she would like to see. That's where you have a chance to make a bigger impact.
I personally have received most of my business opportunities and contact with several like minded entrepreneurs from my bio
page. A good about page may even subtly encourage the reader to subscribe to your mailing list.
Consider the following when composing a promising About Us page :
Your story – Make it an individual story, not only the narrative of the website. Discuss who you are and why you're doing what you're doing.
Some great photos – Apart from your mugshot, I call it my life reel that works even better.  A collage of 4-7 pictures can give a great idea how a day in your life looks like. Trust me, this inspires.
People talking about you – Some video reviews, some text blurbs from your network of friends and clients can add more life and credibility to your about page.
Best of the posts – Remember, new guests may not have strong interest or enough time to scroll all of your posts. Why not help them with some of the most useful and best performing posts of all time?
Your mailing list – obviously – ensures there is a possibility for them to end up a supporter.
Option to contact you – I have found a short contact form working really well. Try it yourself.
Social media connect – When people have nothing much to contact you for, they may still love to stay in touch with you on social networks they are active on. Don't miss this opportunity.
A recent study indicates that having a great about us page will increase the chance of high readership by 53%.
People are more likely to remember you and feel more connected with your blog when they get to know more about you as a person.
Assemble everything of the above in your about me page and you'll have stronger chances for individuals to become more acquainted with you.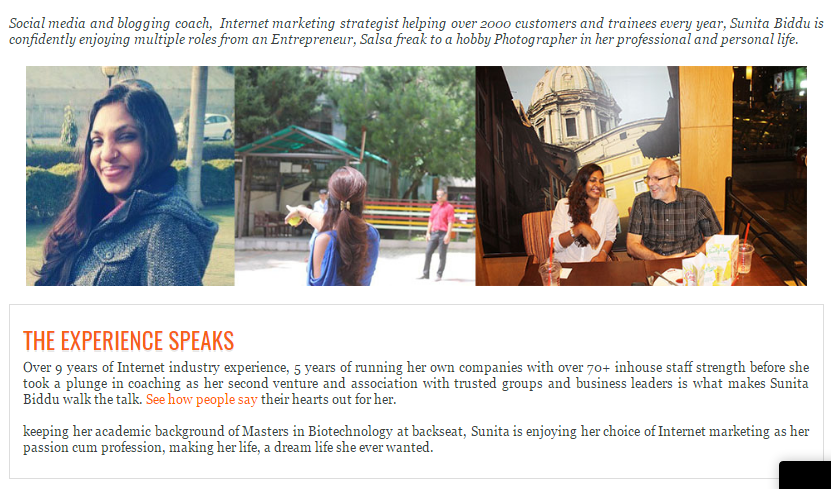 Blog bio guide with free worksheets
2. Great a Reason to Subscribe
Let's take a step ahead of just having a opt-in for subscription. People wouldn't subscribe unless you have something irresistible to offer (In most cases, FREE). Great content is certainly a good reason for readers to subscribe and come back for more. But over time, we have seen a trend of rising expectations. People want more.
Consider creating a useful and easy to follow resource that people can take away on subscribing to your blog. This give-away will motivate them to subscribe for once. Rest is up to your content quality maintenance for over to retain these subscribers.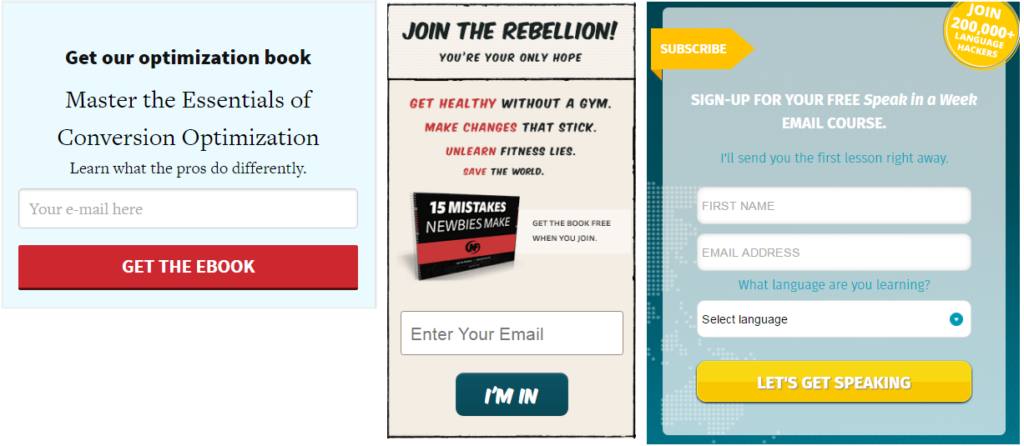 Consider the following when positioning the opt-in:
Put it up front at some of the most visible and prominent position.  Generally, top right and under the posts work well.
Prefer writing a clear, simple and powerful reason to subscribe to you instead of just "subscribe to me"
Play with the subscription button text. "Submit" or "Subscribe" is too boring.
Why not try a cool design with a contrast from your blog. It would stand out.
Invest good time in writing the follow up email and auto-responder. It would encourage more double opt-in confirmations.
Don't ask for too many details. We are lazy and concerned, both. Name and email are enough. Just email is brilliant.
Statistics show a significant increase in the readership by 61% if you have high amount of subscribers.
For example, when you go on Youtube, you prefer the youtuber who has more subscribers. It builds a trust in your mind that the videos uploaded by that youtuber will be worth the click.
Furthermore, ensure you give individuals the alternative to subscribe by means of email.
Does pop-up subscription work?
It bugs. It is certainly frustrating. But it works. Make sure you make your pop-up subscription stand out and irresistible with the offer or give away as well as the copy that leave people with no option but to subscribe.
3. Easy Navigation
Your navigation should be obvious. Simple, prominent, easy to spot and easy to understand.
Think like your readers – new as well as repeat. They would prefer spending time on the information instead of figuring out where the information is or how to get to it.
According to Forrester Research (https://www.usability.gov/)
50% of potential sales are lost because users can't find information,
40% of users never return to a site when their first visit is a negative experience
Consider following this when deciding upon the navigation
Prefer a horizontal navigation over vertical one
Don't make it too loud and colorful. Just enough to stand out and look distinct from the rest of your blog design.
Keep simple font family. Avoid cursive fonts for navigation.
Keep no more than 6 links in navigation. Decide what six are must haves and most useful to your readers.
Avoid hover effects.
Keep the active link in different color or look.
Write navigation links in simple one to two words. Avoid clever text.
Once they find out the right navigation, keep the next navigation ready to lead them to more content of their interest or action.
Sort the featured posts, latest posts and most popular posts in a presentable and easy manner. Sidebars are the best places.
Keep it mobile friendly
Avoid drop down menu if possible
Repeat the most important navigation links and any additional items at footer.
Even if you don't want to get hassled with a lot of work on navigation, settling with a minimalist navigation works well for most of the audience.
4. Custom 404 Error page
They couldn't find what they came looking for. And landed up on an "not found" error page instead. This generally happens when either the url is broken or page doesn't exist anymore.
Did you know that you can make your site visitors yours forever with a cool looking useful 404 error page that can lead them to relevant possible information?
It can boost reader's trust and loyalty by 30% more than a blog having no customized 404 error page.
Customizing a 404 error page is easy.
Consider doing the following to create an awesome 404 error page
Show recent posts
Display popular posts
Lead them to your bio and popular service/product page
Add a search option
Invite to connect on social media
Invite them to contact you if they have something specific to ask
Add a fun picture (yours or abstract – anything that makes them smile
You'd enjoy looking at these beautiful custom 404 error pages
34 Brilliantly designed custom 404 pages
60 creative 404 error pages for your inspiration
5. Focused and Consistent Posting
I kept the best for the last. The key to being an effective blogger lies in creating useful, engaging, new and original content… consistently.
More you write, better blogger you become. Interestingly, as you write more, you learn to say more in lesser words.
Maintaining your consistency of posting is more important than frequency of posting.
It's not important how often you write. What matters is you live up to the expectations of audience for regularity. It's absolutely okay to post only once a month or twice as compared to posting every other day for a month and then hibernating for uncertain period.
People keep a track on such bloggers who are hungry for new things always.  The more fruits you add on your blog, the more your readers will ripe from it.
So, that was all for today.
Did you like the post? If yes, I would love to see your feedback in comments. It's my fuel to write more and better next time.
Don't hesitate to ask me a question or criticize. Just bring it on!
Happy blogging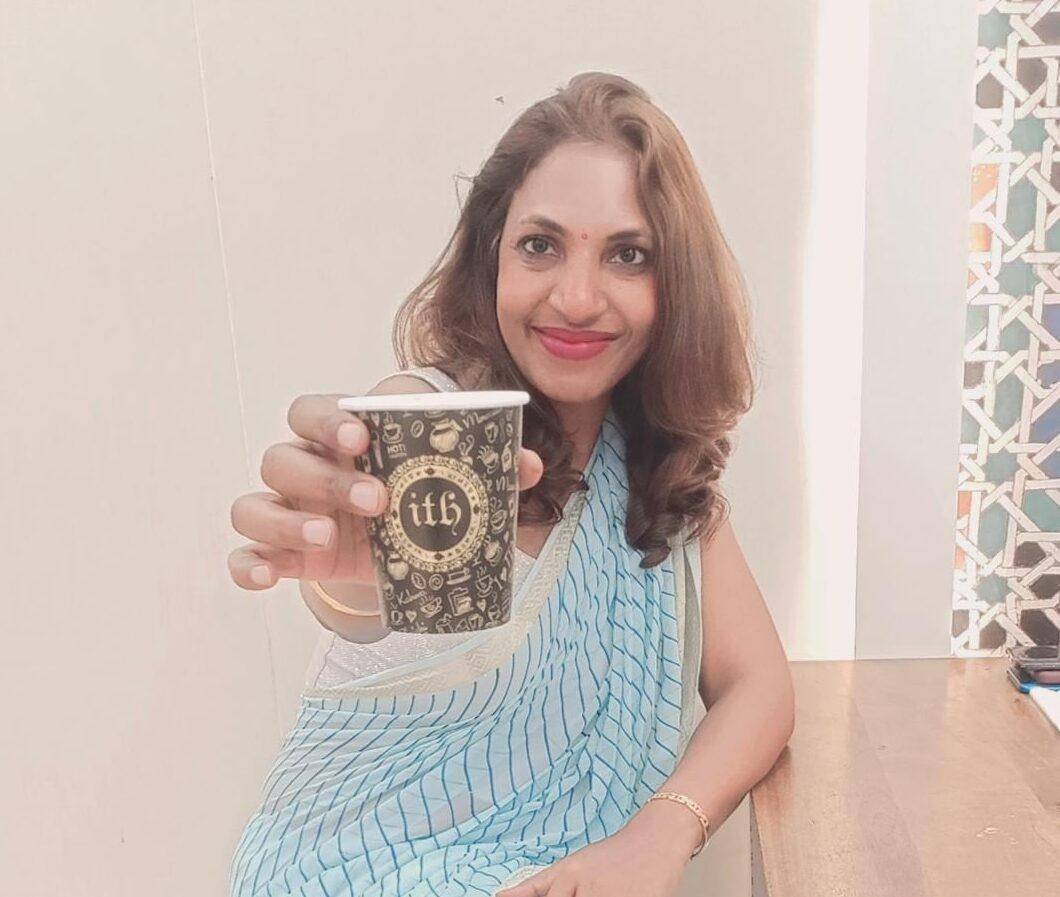 Sunita Biddu is a digital business coach and power blogging mentor helping coaches and small business owners. She helps with building a strong and profitable online presence and reputation that creates a self-sustaining business.  Sunita writes on this blog once a week about easy-to-use guides and articles about business, coaching, social media and blogging. You can grab some of her free resources and ebooks from the resources section.