Social media is unavoidable. With half the world using social media, it's one of the top 3 things we use for personal and business life.
The focus of this post is to make business and marketing easy with 26 best free social media tools list I have curated for bloggers, coaches and small business owners.
Let's take a look at these top and most popular social media tools for marketing and management.
A for Add This
This is a free social sharing plugin that will help you grow, convert and educate your audience.
The social media content creation tools plugin offers a comprehensive marketing suite with share buttons, follow buttons, and conversion buttons to enhance your email marketing list growth. One of the coolest features is content recommendation in a subtle way to bottom left when the user is about to finish reading the content.
For brands and agencies, audience discovery section is something to look into.
For Bloggers, it's FREE to start.
The browser extension makes social booking even easier and fun for you to curate content for future use for chrome, mozilla and safari.
Add this is a social sharing tool claiming to be trusted by over 15 million users and websites which surely wants one to give it a try; DailyMotion & Microsoft to name a few.
If you haven't used it already, give it a try. If you're using some other great tool for social sharing, mention here. Let's make it large.
B FOR Buffer
One of the best and most effective social media scheduling, engagement and analytics tools available is Buffer. It's a widely-used and free platform that allows users to schedule posts on various social media platforms, including Twitter, Facebook, Instagram, Pinterest, LinkedIn, and more. Additionally, Buffer provides valuable insights and analytics to track post performance and engagement within the community.
The Buffer is allowed to be used at Google Chrome, Safari, and Mozilla Firefox.
Buffer has both the Free and Pro options.
The free feature provides you to schedule posts for a maximum of three social media accounts.
…They give you particular default time slots for every platform. But in the free pack, you can't change the default time slot if you wish to.
…The pro pack provides the users' lots of features including the feature to add an RSS feed to the user's profile.
…It also provides analytics of the number of posts, number of active users over some time.
In the paid plan, you can use 8 social media accounts at a time. It also gives a hashtag manager to save a collection of hashtags in the composer.
The pro version is $15 per month and worth paying.
C for Canva
Canva is one of the most popular and best social media tools that help you to create graphics, presentations, logos, posters, business cards, flyers, and several other visual contents. The user gets to choose from a wide variety of pictures, designs, templates, etc. they can upload their creations too. Canva can be individually as well as a team.
Usually, Canva is free but to get more features you need to subscribe to their premium plan. The premium plans are Canva pro and Canva for enterprise.
Canva Pro is $9.95 annually and $12.95 monthly. Canva for enterprise is $30 per month.
Canva has the coolest features and templates that activate your creativity every time. You can use it on your computer or phone simultaneously. If you are in a team, you can save your pictures too. It will be shown to your team members whenever you want.
For blogger's Canva is really helpful and exciting enough. You get a platform where you can improve your ideas and creativity together.
If you haven't used it already, give it a try. If you're using some other great tool for social sharing, mention here. Let's make it large.
D for DareBoost (a)
DareBoost is one of the top social media reporting tools which requires no installation or configuration. No installation, no configuration. It's never been so easy to get a performance report card of your website. You will fall in love with the in-depth report this tool returns. What's more, it suggests what you should do.
This tool isn't free. And the pricing goes, for performance $356/month and for business $57/month.
Strengths you will love
… Instant use without any installations.Detailed reports with actionable items for your technical team.
… Detailed reports with actionable items for your technical team. Providing competitive benchmarks to compare your websites performance with your competitors.
…. Providing competitive benchmarks to compare your websites performance with your competitors.
E for Edgar
This social media tool is made like no other tool exists.
The pricing is $49/month and it has no free trial.
Strengths You Will Love
… Build a library of content and types that you can use over and over again for different social networks
… Sorts your updates into various categories like blogposts, quotes, videos, links etc.
…. Allows recurring scheduling if you a certain post type at certain time every week
… Edgar, one of the best social media automation tools, enables users to schedule updates and automatically repost them later. With this feature, updates are continuously recycled in a never-ending queue, ensuring consistent and automated social media presence.
Try This Tool Now
F for Feedio
Feedio helps bloggers manage and grow their email and RSS subscribers with simple yet great looking subscription box.
It has a basic free pack and three other premium packs of $9.99, $49.99, $199.
Strengths you will love:
Well-designed public profile page where fans can subscribe and get all your posts straight to their inbox or favorite RSS reader
Advance controls and customization options so you can match the look and feel of Feedio to that of your brand
Good looking email sent right to your subscribers as soon as you publish the post (I love that email)
Detailed analytics to let you see the channels that bring most of your subscribers and where these people are located.
You can flaunt your profile on social networks and it actually looks cool and invites more subscribers and fans
Last but not the least, Feedio has a brilliant support team that provides real quick support and will help you integrate Feedio into your site if you're new to the web world.
G for GIMP (a)
Just the easier and free alternative of Photoshop. Yes True – Anyone can use it. And it's free social media tool that helps you edit your photos and create collages for your social media content and feed.
Strengths You Will Love
… High-quality image manipulation from retouching, cleaning to restoring composites
… Gives wings to your imagination and transform images into truly unique creations.
… Create icons to gra phics at ease
… Superior color management to reproduce graphics across digital and printed media.
… Desktop version to let you work offline
Can't resist watching this tool in action?
H for HelloBar  (a)
Neil Patel surely receives hundreds of Thank You every day every time when a blogger or site owner receives a new subscriber because of this cool-looking no-clutter-no-bullshit notification bar.
It claims to instantly boost your email subscribers and new leads – And it's absolutely true. I used HelloBar for a week when I created this Free Digital Toolkit listing 101 mind-blowing digital marketing tools. And I received over 100 subscribers within first 2 days.
HelloBar is free forever but it has other premium packs too!
Strengths You Will Love
… Subtle top bars and bottom pop-up, or slider or even entire page focused subscription. Choose what you find great for your visitors. You know them better than anyone.
… Super easy to add, update and modify within minutes without any technical skills
… Comes with stats and figures to let you analyze its efficiency
Whether you have written a new ebook recently or want to share some quick tips with your new visitors or announce your latest event or webinar, give HelloBar a try. Chances are very low that you'd be disappointed.
I for IFTTT (a)
IFTTT stands for "If This Then That" and connects your favorite apps to make social networking, marketing, distribution and database handling easier. This makes IFTTT one of the best social media monitoring tools for business and marketing.
IFTTT claims to cover and connect over 300 apps categories under six categories given below. IFTTT is free too but with some limitations!
Strengths You Will Love
… Enormous apps to connect
… Easy and basic interface once understood the concept
Allow me to copy the working concept of IFTTT from wikipedia for the clarity of message and let you explore it yourself if you haven't tried it yet.
… Channels are the "basic building blocks of IFTTT", they mainly describe a series of data from a certain web service such as YouTube or eBay. It can also describe some actions controlled with certain APIs like SMS. Sometimes, it can represent information in terms of weather or stocks. There are particular triggers and actions in each channel.
… Triggers are the "this" part of a recipe. They are the items that "trigger" the action. For example, from an RSS feed, you can receive a notification based on a keyword or phrase.
… Actions are the "that" part of a recipe. They are the output that results from the input of the trigger.
Recipes are the predicates made from Triggers and Actions. For example, if you like any picture in Instagram (trigger), the photo will be sent to your Dropbox account (action).
… Ingredients are basic data made available from a trigger. For example, the data that are available from the email trigger include subject, body, attachment, received date, and the sender's address.
There are hundreds of great small and big tools in the market today but IFTTT still remains one of the favorite of old school and new school marketers. You got to use it once to figure out the reason.
J for Join.me
Join.me lets you do a quick mini-conference with fellow bloggers, family members, friends and even business partners.
Join.me has a trial option but not free forever.
The tool claims to be the #1 at ease of use, speed and reliability and I had to believe when I could have my first test video call with one of my students without even signing up. That was the best thing.
The call and connection is faster with an account however.
Moreover, you remain at ease whether you're using laptop or your smart phone. Just enjoying connecting with people.
K for Keywordio (a)
The tool is actually an easier extension of Google keyword planner but makes it easy for you to collate the longtail keyword data across multiple search engines and geographies. You can find some of the best keywords to plan and write your social media captions.
It has both free and pro Packs.
Strengths You will Love
… No sign up required
… Returns the list of longtail phrases when you enter the seed keyword/assumption
… Handy filter tool to narrow down the search further
… Download all the information for free
… Feel happy! You can upload this data on Google planner to expand the research
I keep testing tools every now and then. This one was so far one of the easiest and fastest for new and established writers if you want a quick keyword research within minutes for a rush post.
L for Listly
Listly is a free plugin that helps to create-curate-collaborate-share lists on the web. It embeds them in your blog too. Listly is a single free social media tool that does several works together. So using lots of tools and being frustrated is no more there. It makes listing fun and also helps you, curate.
…Listly understands all kinds of media including Youtube, Soundcloud, images, Places, Products, people, etc.
…Bloggers can create listicles and lists to engage their audience and readers.
…They can add and maintain lists easily and quickly.
…And it makes their content fresh and cool.
…Listly is also used by Educators, Researchers, Content Marketers, Affiliate marketers, etc.
Listly is free!
M for Mouseflow (a)
Mouseflow is a traffic tracking tool that records the visitors' movement on the site and lets you fix pain points with more features such as heatmaps, funnels, and form analytics.
It gives a starter trial pack but doesn't have any forever free packs.
Built for serious marketers and website owners, this tool is made to boost conversions and help you take actions like never before.
Strengths You Will Love
… See exactly what people do on your site with visitors' session replay showing clicks, mouse movements, scrolls and more..
… Heatmaps showing you the most visited and least visited areas of your pages so you can ay better attention to fix and improve user experience
… Tracked users' journey on your site and marketing funnels to help you discover where visitors are leaking out.
… Free for 100 recordings every month. It refills your account
Loved them? Now try it on your blog or business website
O For Onalytica (a)
Onalytica is a perfect tool for anyone interested in identifying key influencers and engaging with them at the right time with the right content. It lets you share a link to your published blog post – you can even upload a new file with a post. The tool scans the content, identifies its theme, and creates a list of influencers who are most likely to enjoy your content.
It's not free.
It is one outstanding way of identifying influencers, engaging with them through social outreach and content seeding, and measuring the performance and ROI of your influencing activities. It's something you need to make your influencing marketing work!
Strengths You will Love
… Gain access to a comprehensive influencer feed to know what your key influencers say.
… View full profiles of your influencers to know them and tailor your engagement accordingly
… Enjoy content seeding and find impressive content opportunities.
… Gain access to network maps and know the relationship between your influencers.
… Get content opps, topic notifications, and real time alerts to make timely decisions.
Onalytica is not something you can ignore if you are into influencer marketing. It offers influencer identification for all types of clients irrespective of their niche. Try it today to see hot its comprehensive influencer network maps and other features make it easier to understand and engage influencers.
P for Planoly
Planoly is a visual planning tool that helps the Instagram users to create calendars to plan their content, schedule their posts, curate the contents, and analyze the engagement too. It helps you to grow your Instagram team.
…It makes pretty good visual campaigns for your Instagram profile. It sends you reminders about your posts.
…It can make plans sensibly according to your profile and work.
…All the visual executions are different and unique.
Planoly is free forever with some limited features. It allows you to manage one account.
The paid plan of Planoly has a wide range of features and it's worth it. It costs $7 per month.
If you use Instagram for social marketing the go for it!
Q for Qzzr  (a)
A cool user-friendly social media tool to improve engagement. Using Qzzr makes it easy for you and every person on your team to become a master quiz maker. It gives you the opportunity to build quizzes with utmost ease – you can build anything from a Buzzfeed-style quiz to "how much info do you have about a topic?" quiz. You can generate fund random response or a graded response depending on the quiz you create. Doing it right will make you notice an improvement in your lead conversion rate.
It gives a free demo pack and has three types of pricing.
Strengths
… Create checklist, grades, and outcome quizzes within minutes
… Change the look and feel of quizzes to fit your layout and website
… Add images, text, and animated GIFs with ease
… Make use of translation feature to create quizzes in other languages
… Make quizzes and embed them on your site like a YouTube video
Do not let sites like NYtimes.com or BuzzFeed have all the fun – make a move now and use Qzzr, an impressive quiz tool that displays both simplicity and elegance.
R for Ritetag (a)
Hashtags are essential today. And ritetag is one of the useful free social media tools to find to reach beyond your followers with a comprehensive multi-channel hashtag analysis. It not just creates a list of hashtags for your post but also analyzes them to create a perfect library for use. People are always looking for great content, and using the right type of hashtags will make your content visible across all channels that support hashtags. It is extremely simple to use and you can add it to your web browser using an extension – the same extension can be used to schedule updates.
It has a free trial only.
Strengths
.. Use it to auto-enhance multiple posts at once and schedule stream for days
… Get a chance to auto-enhance your content with hashtags and visuals to get more engagement and clicks
… Create high quality posts using a powerful tool set for Facebook, Twitter, TweetDeck and more
… Use it to extract images from your shared pages or create stunning visuals
… Create exceptional images of highlighted text with utmost ease
S for SubtlePatterns
It is just a click & play experience – just click the pattern and it will be added to your current layer. With more than 400 patterns available, you will never run short of ideas when working on Photoshop. You can access their impressive library right from your Photoshop panel – it is always in sync and that makes it super simple to use. All you need is a computer with the internet. you can also use their search bar to look for suggestions – it offer extremely quick search results with real-time updating for you to preview changes. It is a must-have for anyone with Photoshop and an interest in graphic designing!
It's free!!
Strengths
… Gain access to all patterns from your Photoshop and every pattern applies instantly
… Never miss a new pattern by staying connected all the time
… Find the most appropriate patterns for your campaign and build your own collection
… Find patterns and export them online to use whenever you want
Just by paying $11.99, you get a chance to use a robust tool that brings the power of new and exciting patterns to your Photoshop. It is a must-have plug-in for every UI designer, and you should not miss out either!
Try this tool now
T for Tagboard (a)
Tagboard provides you with a simple way to tackle the anarchy of hashtags – it is simple, intuitive, and visually appealing. Simply enter a hashtag of your choice and that is. You can also use it as a monitoring tool and track conversations across different social media networks. It also offers trending and sentiment data, which makes it great for brand managers, journalists, PR pros, and anyone interested in keeping track of latest topics being posted on social media.
It doesn't provide any free pack.
Strengths
… Experience the finest quality content across all social networks
… Get a chance to block negative content and filters to remove or promote posts
… Enjoy the interactivity by being able to comment, reply, retweet, or like with ease
… Be able to search different hashtags and get a chance to create your own Tagboard
… See a hashtag posts from different social networks in a single embedded view
Whether you are a brand searching for what your audience is saying about a certain thing or you are an educator trying to get the social perspective about an issue, Tagboard is there to help. staying up to date with current events and other events that happen around the world will no longer be an issue with this tool.
U for Ubersocial
Considering the interesting feature set, UberSocial is not the go-to for android for people around the world. It is one simple app to manage all your accounts, switch to a landscape mode for photos, and check curated content with ease. Being able to mute users instead of blocking is yet another interesting feature making UberSocial better than what is already available out there.
Use the "Inner Circle" feature and you will be able to select people who are most important or closest to you and be able to see their tweets only in the Inner Circle column. Using UberSocial makes your stay on Twitter much less complicated.
It's free!
Strengths
… Be able to decide what tweets you want to see
… Enjoy the chance to "mute" a user instead of removing them from your list
… Manage multiple accounts with ease
… Add your Facebook account as well to access news feed
… Enjoy a great menu system for ease of use
Thanks to its amazing features, UberSocial can easily compete and even beat the official Twitter client. It lets you decide whom you want to follow and what tweets should appear in your account. If you care about seeing no more nonsense in your Twitter list just
Have UberSocial installed today!
V for Vidiq
Vidiq is video analytics and marketing tool for Youtubers. It is designed to help YouTubers to find topics and keywords for their channel. Vidiq also has a system to create SEO friendly descriptions, tags, and titles. This tool helps you to analyze your channel and provides meaningful insights too. It optimizes your channel easily and effectively.
Features:
Boosts your content
Beats the competition
Compares view velocity
Let's you know what's trending
Has Youtube productivity tools
Has Thumbnail generators
Celebrates your Youtube wins
It has free and other three paid plans. The paid plans cost $7.5, $39, $415 for one month respectively.
W for Woorank
WooRank service is all that you need to improve your visibility online. By providing you with the current score of your website and generating a report, it helps you identify what you are doing right and what you should stop doing right away. Being able to re-run reviews and check back historical ones will make it easier to track performance.
It also gives you access to a dashboard where you can check technical indicators and see measurable parameters for your website compared to your competitors. Above all, it tells you what steps to take optimize and promote your site and content.
It isn't free forever.
Strengths
… Get as many sites reviewed as you want
… Receive in-depth reports for analysis
… Access the dashboard to see indicators and measurable parameters
… Enjoy the feature of KPI monitoring and competitive analysis
… Make backlink analysis, keyword tracking, and SEO audit a breeze
SEO consultants, web designers, webmasters, and even brand managers love WooRank. It saves them a lot of time and hassle to achieve something that would otherwise require several other tools. Track keywords, traffic, on-page SEO issues, and crawl errors to boost your online visibility in the best way possible!
Y for Yoono
Yoono is one of the very best social media tools you can find today to connect to MySpace, Facebook, LinkedIn, Twitter, AIM, Flickr, YahooIm, Friendfeed and more in a single place. It lets you check real-time stream of friend updates and enables you to share stuff across all social media networks with ease. it has a simple-to-use dashboard where you can manage and interact with your audience, friends, and followers across different social networking sites. It comes with an alert system and an organized user interface – you can even turn it into a browser. Even though with a robust feature set, it is uncluttered, and that makes it special.
It isn't free.
Strengths
… Stay connected all the time without missing a single status update
… Enjoy all IM services integrated in a single app
… Gain access to an intuitive dashboard to manage, interact, and browse with ease
… Enjoy the alert system through an organized user interface
… Reply to photos and status changes in real time
… Save a lot of time spent clicking through tabs and windows
Yoono is for everyone who is on every social network. Have it installed to connect to all your social networking services- update your status, get your friend's updates, and share stuff with your friends and followers with utmost ease.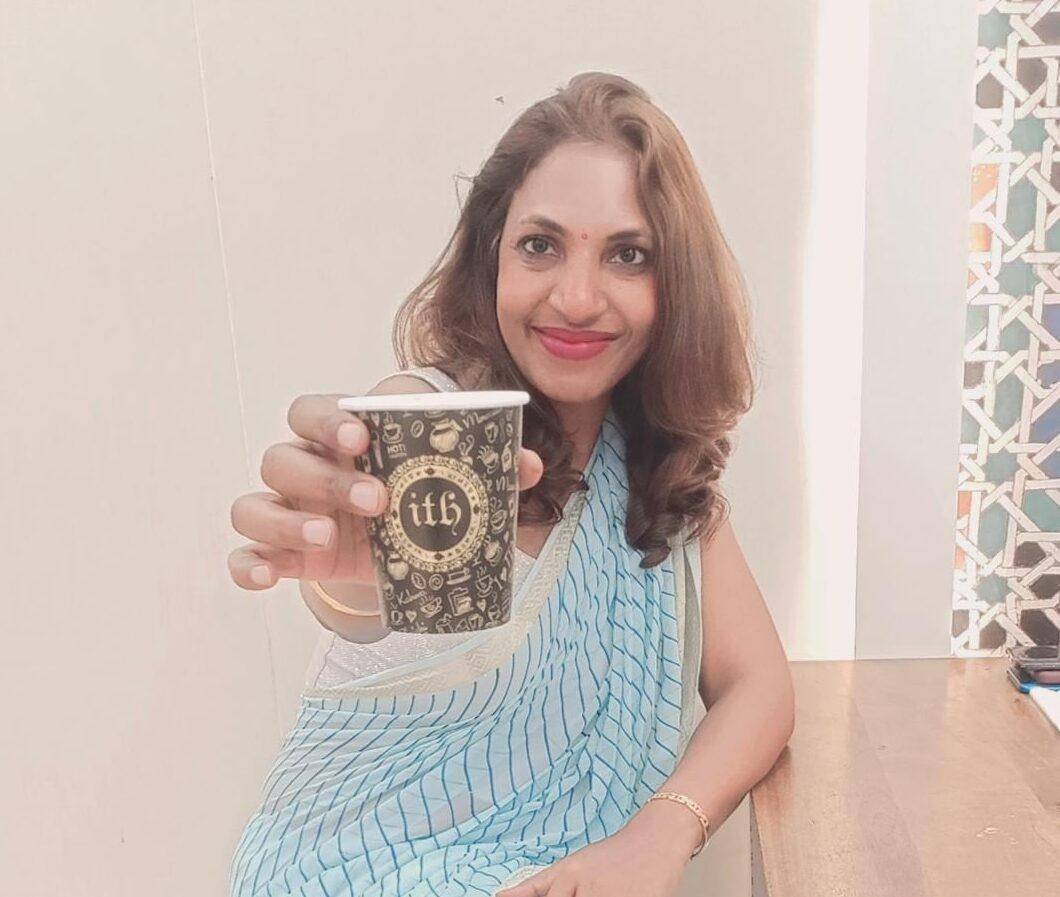 Sunita Biddu is a digital business coach and power blogging mentor helping coaches and small business owners. She helps with building a strong and profitable online presence and reputation that creates a self-sustaining business.  Sunita writes on this blog once a week about easy-to-use guides and articles about business, coaching, social media and blogging. You can grab some of her free resources and ebooks from the resources section.