While there are so many profitable niches you chose to start a blog, a lifestyle blog is more likely to get a lot of attention and popularity faster than compared to other niches. People are always looking for tips, suggestions, advice, guides, or stories that will help them better their lifestyles.
A lot of people choose to blog simply because they are passionate about sharing experiences, knowledge, or skills on something that they are interested in. Even if you blog just for the fun of it, making money with blogging is always an option. Converting your passion into a profitable business is a smarter move.
Before learning about how to start a lifestyle blog, let us take a quick look at all the topics that come under a 'lifestyle' niche. The most common lifestyle niches include-
Fashion
Fitness
Hobbies
Travel
Personal Finances
Home & Garden
Food
Spirituality
The one great advantage of having a lifestyle blog is that you can write about all these topics in one place. To put it in simple words, lifestyle blogs are a mix of all the above-mentioned topics as each one of them contributes to a better lifestyle. However, there is no compulsion that as a lifestyle blogger, you have to talk about every single aspect of a lifestyle blog. You can choose to focus only on, say, Fitness, Spirituality, Hobbies, and Home & Garden or Fashion, Fitness, Travel, and Food.
It is up to you to decide the kind of mix you need to have on your blog!
Now that you have a basic idea about what goes inside a lifestyle blog, let us get into the process of setting up one:
Step 1.    How to decide your focus and micro-niche
Before you start a lifestyle blog, decide on where your focus is going to be. Make the blog a reflection of yourself and your life. Deciding on the direction of your blog can help you create better content for the target audience and also differ from your competitors.
To decide your focus, you can ask yourself these three questions-
i. What are your interests?
Figuring out your area of interest and writing about that will help you stay consistent in your work since you enjoy what you do. If you write about topics that you find interesting, you will tend to produce better quality content for your audience.
ii. What are your skills?
If you have great skills and expert knowledge on something, make sure to imply them on your blog. If you are good at giving fashion and fitness advice to your friends, start a fashion and fitness blog and if you travel a lot with less money and resources, start a travel blog that also talks about managing finances.
iii. Who is your target audience?
Having some knowledge of who your audience is going to be will help you in deciding the type of content, the tone of your voice, and your brand persona. Developing content that is custom made for a specific set of people will get experience higher reach.
Step 2.    Think of a good name
No matter what blog you own, a good name is important. The name of your blog is the first thing your visitor will notice so make sure you leave an impact with it. The name of your blog must give an idea about what goes in there and what people can expect from it. Keep your name unique, short, memorable, and easy to spell and pronounce.
Step 3.    Find and book the domain name
After you decide on a good name for your blog, the next step is to get your blog a domain name. Make sure your domain name has the .com suffix and looks unique and professional.
For example;
www.myamazingblog.com looks and works better than www.myamazingblog.blogspot.com.
Step 4.    Choose the right blogging platform
While there are a lot of platforms to choose from, WordPress is always the top choice of many bloggers.
With over 500+ sites built every day using WordPress, the blogging platform powers 14.7% of the world's top websites.
WordPress is the best option for both beginners as well as experts in the field. The platform offers a wide range of free themes, tons of plugins, and easy customization options that do not require coding skills. They also have a lot of resources solely dedicated to help you out in your blogging journey.
Step 5.    Find the best blog hosting site
For your blog to be visible on the web and connected to the internet, you need to store your blog on a server. Picking an affordable and trustworthy blog hosting service is important. WordPress recommends BlueHost as the best hosting provider. It offers a free domain name in the first year with a 30-day money-back guarantee feature.
Step 6.    Prepare the essentials
Before you jump on and write posts to publish them, there are a few things you must do first before you actually start working with the blog.
Designing a logo: Get yourself a good-looking logo for your lifestyle blog. Keep the logo attractive, simple, and easy to remember. Your logo must reflect your blog's persona.
Writing essential pages: This step is often ignored by many. But it is necessary that you write your blog's essential pages before you move on to the next step. These pages may include the About page, Contact Page, Privacy Policy Page, and many more.
Media Kit: A media kit is a document that has your blog's key facts and statistics. You will need this if you have to collaborate with a brand or send it to your advertisers. Having a media kit will make your blog look more professional and easier to work with.
Your pictures: To gain more viewers and followers, you have to make them interested in your blog. Adding beautiful pictures to your lifestyle blog will make your blog more attractive and interesting. Share pictures of yourself or anything about your life that you mention in the blog.
Introduction/welcome video: For a brand-new lifestyle blog, it is advised that you have a welcome video on your homepage. When visitors visit your blog for the first time, an introduction video welcoming them will be very useful. You can talk about yourself, why you started the blog and what you aim to do with it.
Step 7.    Write first 10 blogposts
As a part of setting up your lifestyle blog, keep your first ten posts ready. Having a considerable amount of content on your blog when you first launch will give visitors an idea about your blog or what you aim to share through it.
For a lifestyle blog, there can be many categories under which you can write your posts. As we have already seen the possible topics you can write under, there can be a lot of scope for the type of content you write.
Step 8.    Select the best lifestyle design theme for your blog
The next step is to set a theme for your blog. This will help in your blog's easy functionality and give a professional look. While there are a lot of free themes in WordPress, selecting a premium theme is recommended as it makes your blog stand out from others. A premium theme also has a lot of advantages like they are more functional, SEO friendly, and user-friendly (you can always change your theme in the future!).
Before you decide on the theme, make sure you look into its features, ratings, and usability. Here are a few premium WordPress themes that will look good for your lifestyle blog:
Broden: lifestyle blog, magazine themed
Pura Vida: health/fitness themed
EnVogue: fashion/beauty themed
Tripster: suitable for travel related content
Trendion: personal style lifestyle themed
Step 9.    Design and set up the blog using essentials
Now that you have a good design for your blog and the content ready, set up some essentials like plug-ins, creating an email list from the very first day, and optimizing the blog for SEO. Make sure your blog is responsive with easy navigation, mobile-friendly, and fast in loading pages.
Since you are going to own a lifestyle blog, your primary aim must be to attract a lot of visitors to your site. So, to do that, always stay on top of current trends in the industry and produce content that is both user-friendly and SEO friendly to rank higher in search engines.
Step 10.  Launch your blog
Congratulations, you have made it here! After you have completed the above-mentioned steps, it is time for your lifestyle blog to be launched. Launch your blog on the web and immediately start promoting it.
You can promote your blog by announcing it on social media platforms, sharing it with your friends and family, sending emails to your first set of subscribers, and sharing them on Facebook and LinkedIn groups.
Now that you have successfully launched your lifestyle blog, here are a few tips to keep you relevant in the blogging arena:
Write what you know
Always stick to writing and producing content that you are well aware of and can stand for its authenticity. If you are going to write about something you don't like or don't have enough knowledge about, people can easily figure it out.
Be consistent
When we say 'consistency is key", we mean every word of it. Posting content regularly with a fixed schedule will help your blog gain a lot of followers.
Be active on social media
Having personal touch on your lifestyle blog is very important. Instead of automating your blog and social media accounts, make yourself available to those who want to connect with you.
Enjoy what you do
The most important and final tip to make your blog successful is to keep enjoying what you create. If you love what you do and enjoy it thoroughly, you will never get bored of it or give up.
Conclusion
Owning and maintaining a lifestyle blog is exciting and rewarding. Sharing your experiences, life adventures, advice and opinions can be life-changing. With the steps discussed above, create an amazing lifestyle blog that you will enjoy working on. Go ahead and have fun!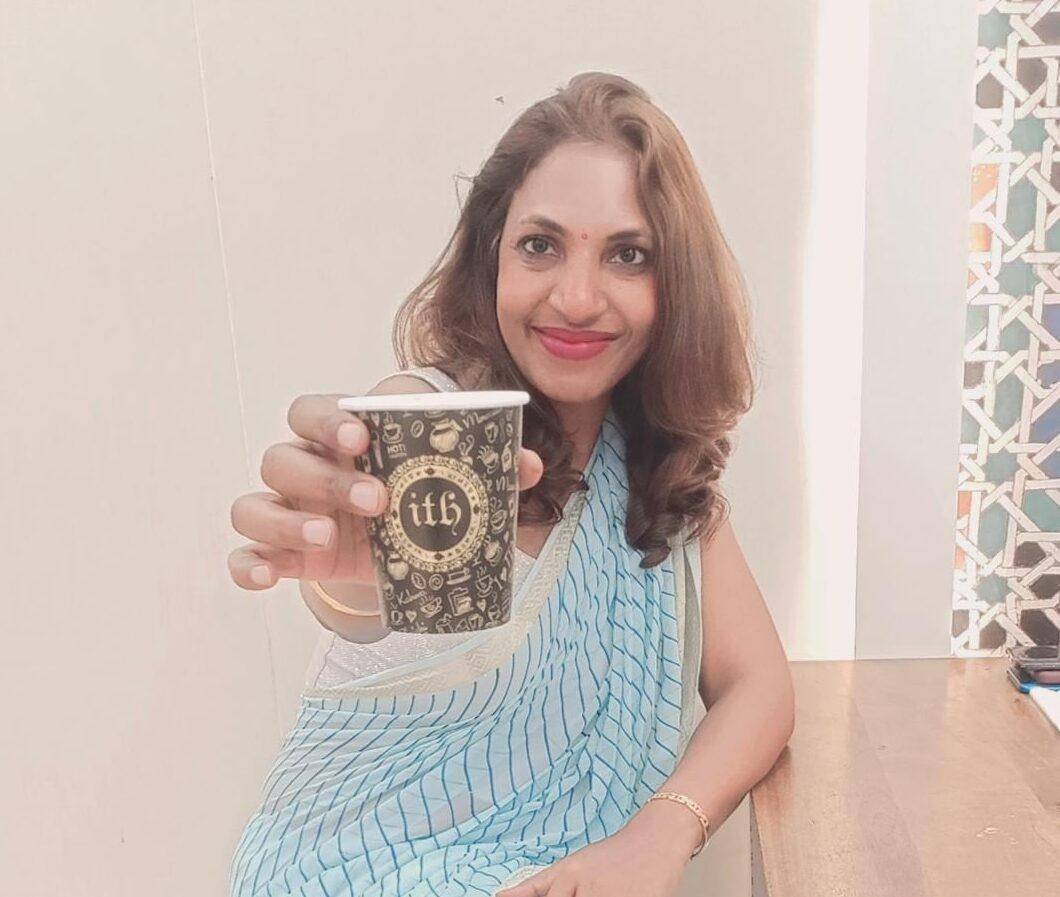 Sunita Biddu is a digital business coach and power blogging mentor helping coaches and small business owners. She helps with building a strong and profitable online presence and reputation that creates a self-sustaining business.  Sunita writes on this blog once a week about easy-to-use guides and articles about business, coaching, social media and blogging. You can grab some of her free resources and ebooks from the resources section.