Show me a business without social media presence, and I'd show you a business that's no longer a business. Social media marketing has won the hearts over of virtually all legitimate businesses, and why not, with over a billion users and counting on each of the top three social media platforms, there's a huge pie out there with slices for the taking.
And with such a hype and roar about social media everywhere, even you may end up thinking whether should you outsource social media, even if you don't have to. I often get this question at several business events and thought of answering it here today.
With a recent study in 2012 revealing Social Media outsourcing to have increased by 128% in two years, and estimates of an upward surge that has been maintained from that time coming; answering the question "Should my firm join the crowd in outsourcing Social Media Marketing?" becomes far more demanding than it used to be years back when social media was still a sophomore industry.
What if I suggest that you should THINK TWICE before you outsource social media management for your business.
In this piece, I am sharing some distinctive prevailing circumstances that dot around these situations, what your concerns should be, and more importantly what either of both choices mean for your firm's image, objectives and performance. So, here we go…
1. When you're the face of your brand
When you're the main reason why your business sells, then you're the face of your brand. What better way to enhance the outreach of the social media activity than being at the helm of affairs and orchestrating the whole setup from inquiries, responses to complaints handling.
Over time, people start recognizing and predicting the voice, tone and personality behind a social media account. An outsourced job may not leave the kind of impact, passion and voice that you'd have.
Consultants generally fall into such situations.
So, what to do? Considering your time availability, it's suggested to handle the posts and first hand inquiry yourself and let your social media assistant handle the scheduling, customer service and other administrative and grunt jobs. You set up things that you must and then go save your own time for higher priorities.
2. When you're in a sensitive profession
When you're an organization in a profession of high repute having sensitive boundaries¬—medical, legal, journalism—it's often too risky to own up the management of your social media accounts for obvious reasons. There always are ethics to abide by, ethics that you don't expect a general social media manager or agency to grapple with completely.
And more importantly, sensitive professions like the medical and legal professions require an advanced skillset that's associated with specialized knowledge borne out of years of experience and academic pursuits. Such that if information was relayed by a management agency with a general knowledge, there'd be kinks in the presentation revealed as below-par contributions that wouldn't be really promising for your brand image.
The solution to such a situation will be similar to the above situation. Have someone handle the grunt tasks but keep the main content posted on social media networks have your voice and expertise. In fact, try to create a strong back up of yours.
Hiring an assistant from same industry works like a charm in such situations while you make they're compensated well (They're doing almost half of what you do).
3. When you have a great team to train & utilize
Instance: When you're a business setup with more than 5 staff smart members in your team that can spare up to half an hour daily, the idea of outsourcing your social media marketing sounds less convincing.
You get the point here, but you need not to have dedicated digital marketing people to take this up as a viable option. Any business can ramp up one or a number of staff to pull together a SMM team. This is a good to go route if the there's the time, and there's reveling interest from certain staff members. Once decided, all you need to do is a professional social media training arrange for your selected team members.
4. When you're on a limited budget
Bootstrapping has endeared to many businesses over the years, because that's often the only option available when there's a limited budget. SMM is important, and the best SMM agencies/managers charge a premium. So if you are on economy drive, it's best to miss the outsourcing coach for 2 simple reasons.
1. When you start, it's not sensible to stop until you achieve the goals, which takes minimum 3-4 months to show up depending upon your industry. And if you had to stop because of budget, the work goes almost waste by the time you plan to restart.
2.  Each goal, business and social media platform has a threshold to start and you'd need to invest that minimum time, money and effort which is worth for the right person; be it you or the team you hire. Decision is yours.
This doesn't mean you have to just head over to the social networks, ramp up accounts and start blabbing away. Often than not, you'd need to understand the importance of setting up a catchy profile, increasing your audience, and always keeping your audience piqued.
Investing in a professional coach is not the only option but by far a wise investment that'd bring you up to speed with the eccentricities of SMM in as little time as possible. You'd quickly get in the know-how of the social networks that otherwise would have taken you a couple of missed targets to realize. And best of all, you'd actually go about making headway than making a go at SMO on an uninformed note.
5. When you've not figured out your target audience yet
Outsourcing your social media when you've not strewn out your target audience is one way to explain – 'to put the cart before the horse.' Identifying your target audience propels you to choose the right social network, better strategy drafting, appropriate agency, and concrete estimations and returns.
Without the proper target audience mapping, you end up burrowing a hole in your company's finances with direction less outsourcing. As such, it doesn't make economic sense to outsource your SMM needs when you've not had the points above sorted out. Having a social media consultant help you with this preliminary task can ease your job of both audience research and finding a right outsourcing team.
Outsourced social media management will continue to surge in growth as more businesses attempt to use the social media to extend their reach and more customers use the social networks more. It is, however important that one understands when it's okay to make that call, or to white out the option.
If you currently are faced with any of the enumerated conditions, and have decided to skip on outsourcing your business or personal social media campaign; it's imperative that you don't dump off Social media totally but turn inwards to get the ball rolling. All too often, it works out well. Proof of this is in the social media report that over the last one year, the number of in-house social media staff has gone from a level to double the number of outsourced staff.
How did you find this post? Would love to see your inputs. My next post will be out when it's the right time to outsource social media. Subscribe to get the post right into your inbox and make an informed decision.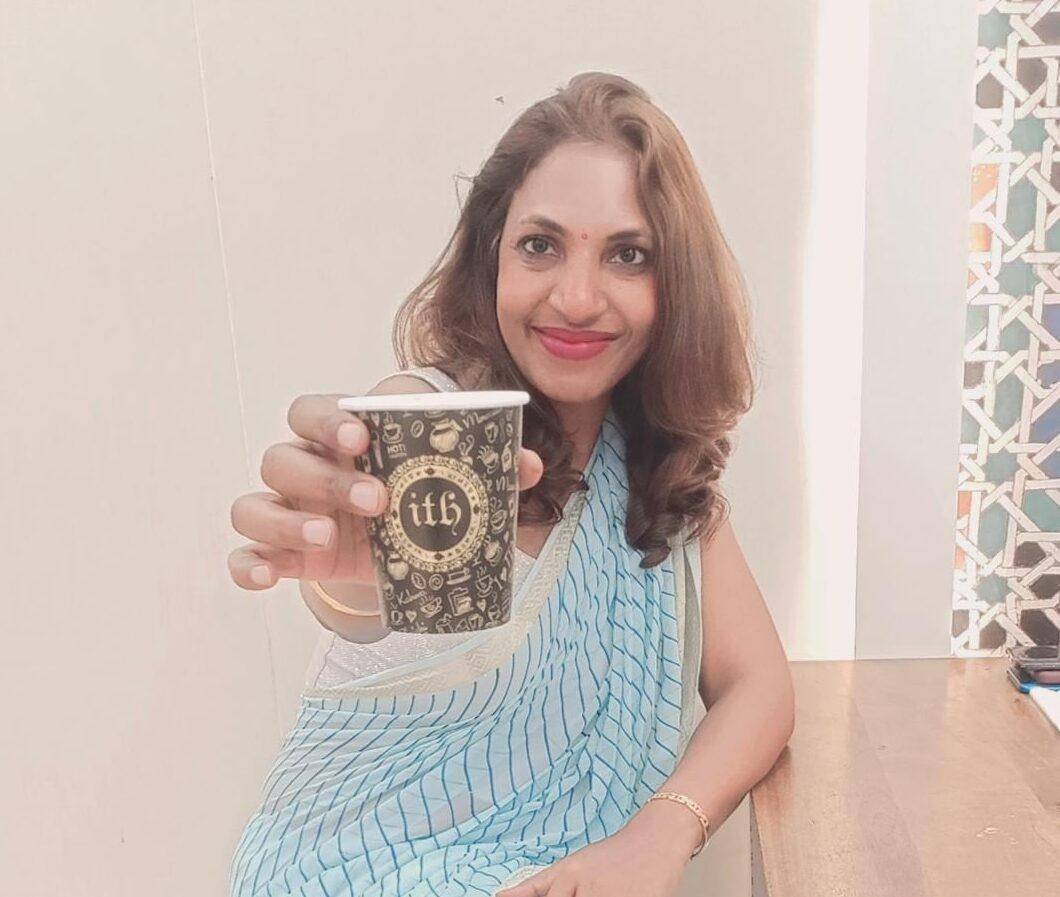 Sunita Biddu is a digital business coach and power blogging mentor helping coaches and small business owners. She helps with building a strong and profitable online presence and reputation that creates a self-sustaining business.  Sunita writes on this blog once a week about easy-to-use guides and articles about business, coaching, social media and blogging. You can grab some of her free resources and ebooks from the resources section.