80% of the global online users use Google search everyday. Imagine the traffic, business and sales your website and blog can receive when you're ranking on Page 1 top positions.
This Google ranking factors post is talking about the most important 52 factors from Google's 200 SEO ranking factors. Learn how many ranking factors Google have and uses and discover the top ranking factors in Google, including Google Local ranking factors and SEO Google ranking factors. Improve your website's visibility by understanding the quality ranking factors with examples and implementing the most important Google search ranking factors.
Before we dive into the topic, let's boost your confidence by understanding the immense value of implementing the ranking factors of Google. According to the Chitika's ranking factors study, which analyzed key google ranking factors in SEO, we have discovered these fascinating findings.
The #1 result in Google gets 34% of the organic traffic.
Improving from #2 to #1 will double your organic traffic.
The #1 position is worth #2, #3, #4 and #5 combined.
Just #1 by itself is more than #5-#20 put together.
But the biggest jump (143%) is from #11 to #10.
Imagine what every move to the top position can do.
Let's make it happen with these key impacting factors for Google organic ranking and SEO.
1. Domain registration duration
Valuable domains are often registered for multiple years in advance, while illegitimate domains usually expire within a year. Therefore, the domain's expiration date can be a factor in predicting its legitimacy, according to a Google patent.
It is recommended to book a domain you're serious about – for minimum 5 years. The additional benefit is the cost that you save and you escape the regular price update of the registrar.
2. Country TLD extension
Using a country code top-level domain (TLD) extension such as .cn, .pt, or .ca can help a website rank better in a specific country but can limit its ability to rank globally.
It is best to claim a .com TLD unless you're sure to remain local and niche forever.
Google uses the H1 tag as a secondary relevancy signal, according to one correlation study. H1 tags are considered a second title tag.
3. TF-IDF Algorithm
TF-IDF [Term Frequency – Inverse Document Frequency] refers to how often a specific word appears in a document. Google probably uses a sophisticated version of TF-IDF to identify the relevance of a page based on how often the specific word appears in proportion to the text length of the page. They give web pages a relevance score to decide the rankings and positions.
TF-IDF Google formula
Consider using a keyword 5 times in every 1000 words.
Consider using 4-10 synonyms and related keywords for every primary keyword
4. Content Length
Content with more words is likely preferable to shorter, superficial text pages in Google's algorithm. Long-form content that provides in-depth information and engages users has a significant impact on SEO ranking factors for Google. The studies and surveys says that most pages ranking on Google page 1 has a  content length of 2000-  2500 words on an average.
5. Table of Contents
A linked table of contents can help Google understand a page's content better, resulting in sitelinks. You might have noticed a table of content right on the top of this post. A few pages can use a more user-friendly floating table of content at left or right.
It helps the user navigate faster, better and gets more interactions on the page, which eventually influence the rankings and positioning.
6. Latent Semantic Indexing Keywords in Content (LSI)
Latent Semantic Indexing (LSI) keywords play a crucial role in improving keyword ranking factors on Google. These keywords help search engines extract meaning from words with multiple meanings, mostly synonyms. The presence or absence of LSI keywords can also act as a content quality signal.
For example my keyword would be "best blogging course" and my LSI would be "top blogging training ", "best blogging coaching" etc…
There are keyword research tools that can help you generate LSI keywords.
Useful read: How search results are generated in Google
7. Page Loading Speed via HTML
Google and most search engines consider page speed as one of the key on-page ranking factors, and search engine spiders can estimate the site's speed based on the HTML code. Slower loading pages increase the bounce rate and reduce the Dwell rate.
It is advised to keep the page speed under 3 seconds for both desktop and mobile devices.
9. Duplicate Content
Identical content, even if slightly modified, can negatively affect a site's search engine visibility. This duplicate content can match with some other site(s) or within a site with some internal pages with similar topic.
It's advised to put only unique, well-researched and rephrased textually and contextually unique content to avoid duplicate content penalty.
I have noticed blogs getting a duplicate penalty because of one innocent blunder of not using excerpts on the blog index page. This leads to showing the entire post content on the main page and then the individual blog post page again.
It is possible that some other site is copying your content leading to duplicate content issues. Just because they might be promoting the site well, your site may be the one receiving a penalty. Keep looking up for duplicate content issues.
10. Rel=Canonical
Using the rel=canonical tag properly can prevent Google from penalizing the site for duplicate content. For example, if you have two pages having showing same content, you'd need to inform Google search bot about the main and preferred version of the duplicate content so you don't have to remove any of these pages and you don't invite the duplicate penalty either.
Recommended guide to implement Re=Canonical tag 
11. Image Optimization
Images send relevancy signals to search engines through their file name, alt text, title, description, and caption. There are 5 main image optimization factors you can consider for better Google rankings.
Use keywords to name your images
Use simple words and LSI to write alt tag attributes
Reduce the file size of your images to less than 100kb
Choose the right file type. JPEG and SVG is considered lighter
Optimize your image thumbnails.
By optimizing these aspects according to Google's image ranking factors, you can enhance your visibility and improve your overall page ranking on Google.
Recommended read: 12 Image Optimization SEO Tips
12. Content Recency
It's not just freshly published content. Content recency was included as an important ranking factor in 2011 and it's still applicable. Content recency refers to three types;
1. recently published,
2. recently updated [it can be old content],
3. rewritten content.
Every time you update a content page, it is considered new. And new content is more appealing and will most likely boost your search engine result page ranking (SERP).
Botify conducted a study to compare content changes to crawl frequency. And it was revealed that larger content changes improved crawl frequency and the average keyword rankings of a piece of content. These content changes can include the addition of new paragraphs, and rephrasing of existing paragraphs to optimize for new keywords.
The significance of edits and changes serves as a freshness factor. Adding or removing entire sections is more significant than switching the order of a few words or fixing a typo.
The frequency of page updates plays an equally important role in freshness. Google uses the frequency of updates over time to determine the historical page updates.
15. Keyword Prominence
Getting the right keyword prominence is an important Google ranking factor and used extensively for search engine optimization.
There are two types of keyword prominence – proximity and density.
Keyword prominence meaning – to use a target keyword early in your content, such as in the first 100 words. This sends more powerful signals to search engines than a less prominent usage of the same keyword.
You can implement keyword prominance by including keywords in your headlines, anchor text, and ALT text for images.
Keyword density is a ratio of the total number of words on a page to the number of keywords on that page. It is calculated by multiplying the total number of words on the page by 100. 1-2% keyword density [suggested] gives a natural flow and readability to content, whereas more than 2% can make reading stuffed with keywords.
Keyword proximity is the distance between two keywords on your page. This can be measured by combining the words in the title with the words in the body copy. The closer you get to the keyword, the better.
Keyword prominence also means positioning your keywords in your Meta description, heading tags and other important elements of your web page.
To improve your Google rankings, it's crucial to master keyword prominence and understand the importance of various ranking factors like Google search ranking factors, page ranking factors, and website ranking factors. Practice and deeper understanding are key.
16. Outbound Link Quality
Links have always been an integral part of search optimization.
But outbound are the links in your page content that point to a different website. And the quality of these links serves as a Google ranking factor for your website's ranking.
Google sees outbound links as a sort of endorsement. And it is presumed to improve your website visitor's experience as a great match of high relevance.
It can go wrong if the outbound links are paid and sponsored. The quality can be compromised and Google is good at sniffing bad links. Such outbound links should use no-follow attribute.
When one site cites another via a link, there's a fairly good possibility that they're doing so because they believe the content they're linking to is reputable, authoritative, and trustworthy.
Recommended read – How and when to use no-follow 
Watch this video to hear the importance of Outbound links in Google rankings.
17. Relevancy of the links
Google may use the content of the pages linked to as a relevancy signal according to The Hillop Algorithm. For example, if a page about cars links to movie-related pages, this may tell Google that the page is about the movie Cars, not the automobile.
18. Syndicated Content
Scraped or copied content from an indexed page won't rank as well or may not get indexed at all. Original content on the page is preferred.
This is one of the reasons why it is recommended that you publish your blogposts on your website first and then on social networks such as Linkedin, medium etc. So that your website is preferred for the indexing.
19. Multimedia
Images, videos, and other multimedia elements may act as a content quality signal. According to one industry study, there is a correlation between multimedia and rankings. However, the page with multimedia has to be optimized for speed and fast loading.
20. Number of Internal Links Pointing to Page
The number of internal links to a page indicates its importance relative to other pages on the site. Pages with more internal links are considered more important.
21. Quality of Internal Links Pointing to Page
Internal links from authoritative pages on the domain have a stronger effect than those from pages with no or low authority.
22. Google Reading Level
The impact of reading level on SEO: Some argue that using a basic reading level can appeal to a wider audience and improve rankings, while others associate it with low-quality content mills like Ezine Articles.
23. URL Length
Excessively long URLs may negatively affect a page's search engine visibility, as studies have found that shorter URLs tend to perform better in Google's search results.
It is advised to use focus keyword phrases to optimize and create shorter and more focused page urls.
24. References and Sources
Citing authoritative sources and references can signal quality, as stated in the Google Quality Guidelines. However, Google has denied using external links as a ranking signal.
25. Bullets and Numbered Lists
Using bullet points and numbered lists can make content more user-friendly and potentially preferred by Google.
26. Page Age
While Google prefers fresh content, regularly updated older pages may outperform newer ones.
27. Site Architecture
A well-structured site architecture, such as a silo structure, can help Google organize content thematically and improve indexing.
28. Sitemap
A sitemap can make it easier for search engines to index pages, but HTML sitemaps have been deemed "not useful" for SEO by Google.
29. Server Location
Server location can impact a site's rankings in different geographical regions.
30. SSL Certificate
Using HTTPS can serve as a ranking signal, according to Google.
31. Terms of Service and Privacy Pages
Including these pages on a site can signal trustworthiness and improve E-A-T.
32. Duplicate Meta Information
Duplicate meta information across a site can harm visibility.
33. YouTube
Google may give preferential treatment to YouTube videos in the SERPs, likely due to Google's ownership of the platform.
34. Linking Domain Age and # of Linking Pages
Links from aged domains and a higher number of linking pages, even from the same domain, can impact rankings.
35. Homepage Authority
Links to a homepage may hold special weight in evaluating a site's authority.
36. Link Location In Content and on Page
Links placed early in content and embedded within it may carry more weight than those placed in the footer or sidebar.
37. User Generated Content Links
Google can distinguish between user-generated content and content published by the site owner, which may impact ranking.
38. Schema.org Usage
Pages with microformats may rank higher, potentially due to higher SERP CTR.
39. Direct and Repeat Traffic
Google may use data from Google Chrome to determine direct and repeat traffic, with sites that receive more direct and repeat traffic potentially receiving a ranking boost.
40. Pogosticking
It refers to a situation where a user clicks on multiple search results to find the information they are looking for, indicating a lack of satisfaction with the initial page they visited.
41. Chrome Bookmarks
Google may give a ranking boost to pages that are frequently bookmarked by Chrome users.
42. Number of Comments
Pages with a high number of comments may signal user engagement and quality, which can positively impact rankings.
43. Dwell Time
Google measures how long users stay on a page after clicking on it from a search result. Longer dwell times are considered a positive signal for page quality.
44. User Browsing History
Websites that a user frequently visits may receive a boost in search results for that user.
45. Geo Targeting
Websites with a local server IP and country-specific domain extension may receive preferential treatment in search results for that region.
46. Brand Name Anchor Text
The use of branded anchor text in links to a website can signal strong brand recognition and positively impact rankings.
47. Brand + Keyword Searches
If a brand is commonly searched along with a specific keyword, Google may boost the rankings of that brand when people search for the non-branded version of that keyword.
48. Links to Bad Neighborhoods
Linking to spammy or low-quality websites can negatively impact search visibility.
49. Ads Above the Fold
Websites with excessive ads above the fold may be penalized by the Page Layout Algorithm.
50. Hacked Site
A hacked website can result in the site being removed from search results.
51. Unnatural Influx of Links
A sudden, unnatural increase in the number of links pointing to a website may signal the use of phony links, which can result in penalties.
52. Low-Quality Directory Links
Backlinks from low-quality directories may result in a ranking penalty according to Google.
While using these Google ranking factors to amp up your website rankings and traffic ise useful, remember that the results, turnaround and investment of money and effort can vary from industry to industry and overall competition. Focus on understanding the key ranking factors for SEO and adapt your strategies accordingly for optimal results.
It's recommended to hire a qualified SEO agency and consultant to rank higher, and safely.
Note that SEO is slow. And doing it safely and slowly gets the fastest and most lasting returns.
Feel free to ask any questions about your SEO or rankings.
All the best.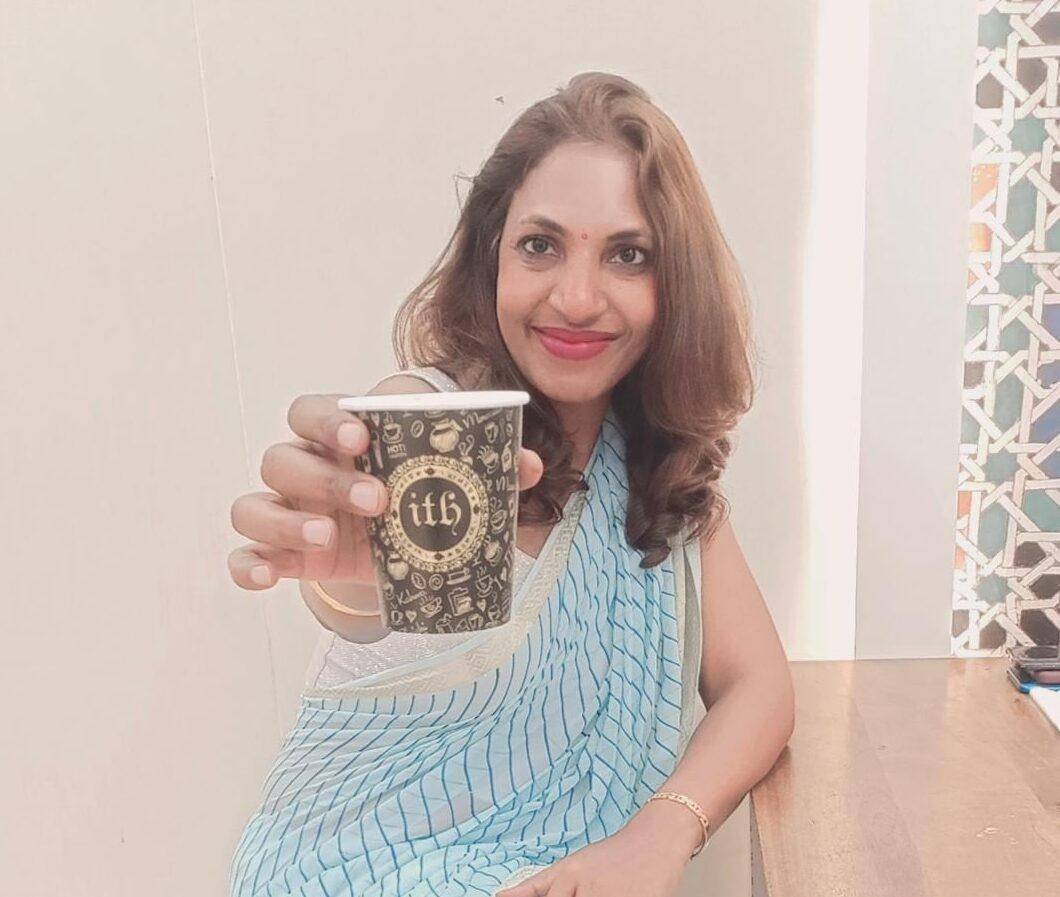 Sunita Biddu is a digital business coach and power blogging mentor helping coaches and small business owners. She helps with building a strong and profitable online presence and reputation that creates a self-sustaining business.  Sunita writes on this blog once a week about easy-to-use guides and articles about business, coaching, social media and blogging. You can grab some of her free resources and ebooks from the resources section.