Wondering how to write an ideal bio that shines for your social network? Well, summarizing everything that describes you in a few sentences can be one of the most challenging tasks ever.
Your bio is the first thing a visitor sees on your profile, just like meeting someone for the first time. So why take a chance?
The basic idea
It is indeed difficult to put together a string of words that convey your personality, uniqueness, professionalism and everything that makes you, YOU. Being concise, original and focused is the key to crafting the perfect first impression for potential followers, audience or customers with your bio.
Make sure you cover your basics by addressing these basic questions as precisely and honestly as possible:
What you do for a living
Which 3 words will you choose to describe yourself
What 2 things do you love the most
Can you boast about an achievement
Avoid doing a One Bio To Rule Them All
Keeping one bio for all social networks won't just do the trick. Depending on the nature of the social network, the audience and the environment there, varying your bio helps you stand out. I am sharing couple of power tips to write a good social media bio and best examples for each major social network. Let's do it!
Power Tips and best examples for Facebook bio
Right under your name, Facebook allows you a few words to describe yourself as an intro. And this space can win potential opportunities for you.
Though Facebook profile and business page, both has detailed bio section, but writing this short and crisp bio right should be your first priority. The intro section has a cool option of setting the bio as temporary or permanent.
Then you have a detailed Facebook about section for serious prospects and collaborations.
Power tips to write Facebook bio:
Be a little humorous and use some emojis.
Be simple but impactful in the about me section.
Keeping temporary intros make you look interesting. Just like changing moods.
If you have a happening life with too many updates too often, having fresh temporary bios every now and then keep your persona up to date and keeps everyone posted on the most exciting things in your career or life at any time.
Facebook is one of the first platforms where colleagues and friends out of work or school try to reach out to you. Tell them if you currently don't use it much, as is the case nowadays with many people.
Redirect them to networks that you use more frequently.
Power Tips and best examples for LinkedIn summary
You simply don't have to be a great writer to write a decent LinkedIn summary. All you have to do is stick to the basics and write useful details/reasons your prospects are looking for.
We got a short Linkedin bio that describes you in 10-12 words. It acts like a decision maker for those who want to connect.
And then Linkedin has a longer summary that works like a pitch to serious buyers and prospects.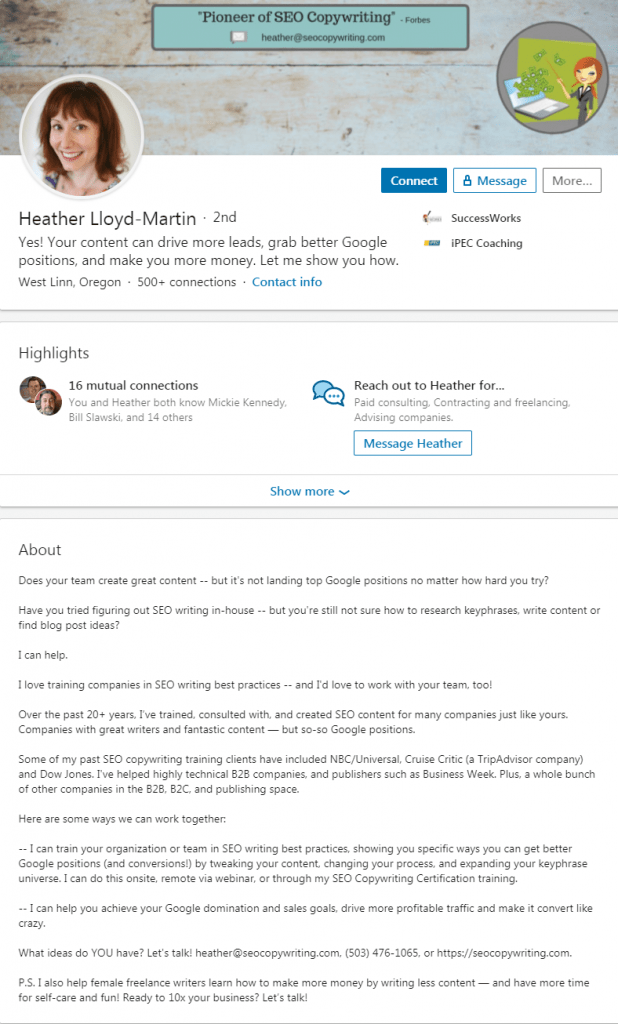 Power tips to write Linkedin Summary:
The 'hook' or the first three sentences are important in a LinkedIn summary because that's all someone sees on your profile before they click 'see more.'
It holds the same significance as a resume but don't write it like one. Write it in first person with your own signature style. Write what you haven't mentioned in your resume/CV.
Choose your words and sentences as if you are having a face-to-face with your potential recruiters, colleagues or clients. Read their minds. Answer their questions in the summary.
Search and include keywords relevant for your skills, job titles and qualification. Like front-end JavaScript developer, Engineering Design Consultant etc.  Your Linkedin summary is searched and found often, both on Linkedin itself and Google.
Research other people who fit in your job description, learn from them.
Tell a story bragging about your special skillsets, talents and recent achievements.
Add media such as some of your great blogs/articles, videos, CV, speaker's one sheet, media kit, testimonials, awards etc.
Power Tips and best examples for Twitter bio
Whether you're an individual or an organization, your bio on twitter should be as thought-provoking, unique and original as 160 characters allow you to be.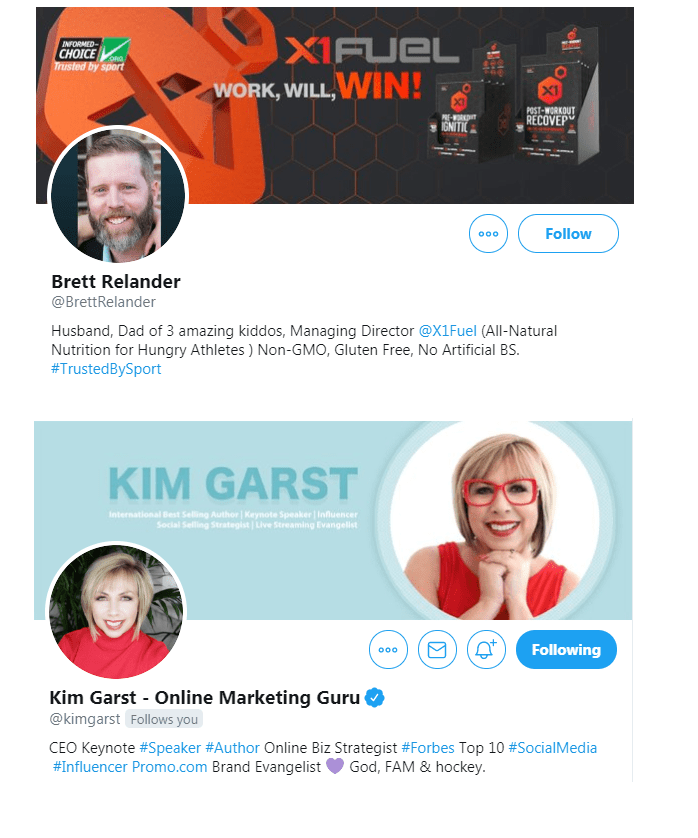 Power tips to write Twitter Bio:
Subtlety and brevity is key here.
Hashtags and emojis are your friends.
Be candid blunt and have fun with it. Twitter is not for the shy.
You should enter words that represent your interests to attract people from your niche. Like, #MayTheForceBeWithYou will definitely attract fellow Star Wars fans or #GoT will call upon the Thrones fans, or what's left of them.
MARKETER | BLOGGER | MOTHER OF 3 CATS is absolutely 2013. Remember to add sentences. People with originally written lines particular about them are deemed more intelligent. And intelligence is the game on Twitter.
Power Tips and best examples for Instagram bio
Instagram gives you 150 characters to describe yourself. It is a strong, colorful platform where everyone likes to be who they are so don't be afraid to make your bio a bit lively.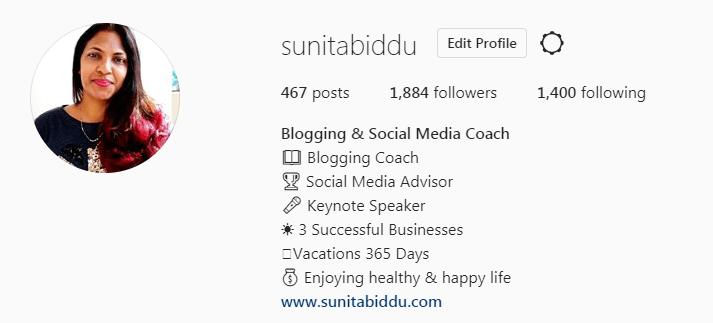 Power tips to write an Instagram Bio:
Don't forget to be stylish with custom fonts, special characters and emojis. Fun emojis show personality while directional ones draw attention. You can also use LingoJam to stylize fonts.
Just like twitter, make sure you add some hashtags particular to your account or relevant to what you post.
Say something personal and funny using third person.
A simple call-to-action in the end won't hurt. It rather works to bring money.
Finally, you must constantly remind yourself that every single one of these social networks were created for a particular purpose and audience so tailoring your bio to fit each one of them, keeping it up to date is crucial to let your followers and prospects know you better.
How about sharing your most active social media bio in comments? Would love to follow you and get inspired.