You want to start a blog because you think it will be easy and good money.  You have heard that bloggers live a free life, travel around the world and make millions.
They do! It's true.
But see this first.
[themify_box]One in three bloggers monetizes their blogs, and about 10% are making over $10,000 per year. The top 0.6%, are raking in huge annual earnings of more than $1M. And almost 99% of the bloggers fail to make money.[/themify_box]

It turns out that hundreds of bloggers try to make money blogging but only a few survive. Hundreds of climbing for fame and more often than not, hundreds fail.
I shared the stats not to demotivate you but to share 9 reasons why most bloggers fail, what uncommon and common blogging mistakes they make and how you can address these concerns if you're in the same situation.
1. Starting Without a Plan
You know you want to be a blogger and you have something to write about. Did you think about how you're going to make money though? Of the subject you love can be monetized? And if it does, then how profitable it is. Is it worth your effort and time?  Did you think about how you're going to reach your audience? There are many questions you should answer before starting a blog. Answer them or take help.
2. No Research Before Choosing the Blogging Niche
If they made it, it's not necessarily the case that you will make it too. Many bloggers pick a popular niche because they see some bloggers minting millions from their blog. It's important to dig deeper and have a clear idea of the effort and resources put in the blog and the niche.
Do thorough research. Figure out and get your niche that fits into the market. There are always new markets to access, profitable microniches for blogs to try and it's up to you to fit within it.
Ask yourself, "Do I have enough to write about for months of content?"  or "Do I have enough money to pay someone to write for an year". If the answer is yes, think of more such questions before you freeze the best niche for your blog.
3. Not Investing in Promotions
A huge pitfall for wanna-be bloggers is that they don't invest the capital needed to reach their audiences. Nowadays, growing a brand purely through organic methods is very difficult. Remember that, you get returns on investment.
Bloggers who earn big money, spend big money. Don't fall under the assumption that you are different from the rest. You either invest several hours of the day or some money. And in the initial days of blogging, you invest both. Make sure you set aside a budget to help you grow no matter the phase of blogging you are currently in. Setting up a budget of minimum $50-100 per month is a realistic investment to run your blog and make it popular enough to monetize.
4. Lacking Consistency and Patience to See Money from Blogging
You should read this to get an understanding of how long it can take for a new blogger to make a living off their blog. You can't walk into this thinking you will make more than $20,000 after your first year. Set realistic goals when you are starting because it's an uphill battle the entire way.
Blogging is easy and one of the most convenient ways to make money but it does demand effort like any other serious business.
You should also be setting aside a budget as suggested above to allocate to your advertising and social media. Not doing this will only set you back and can even ensure you never reach the milestones you set. Make sure to set realistic blogging goals that you can attain.
5. Not investing enough time
This is one of the biggest reasons why bloggers fail when it comes to making money with blogging. Everyone only sees the examples of the guys who made it big-time and you never see the hundreds of failures.
I have spent thousands of dollars, several hours a day before I see my first 3 figure blogging income. It took me 3 months. I would have seen it sooner if I advertised my blog better. I have seen some bloggers working hard for an year and even longer to see their first money. It depends a lot upon the blogging niche you have chosen.
You might have seen bloggers earnings, see this chart to see how much they invest in their blog to make those earnings.
With due-diligence and careful planning, you will have a chance.
It's important to realize that there is no instant gratification in blogging as there is a lot of things nowadays. Make up your mind to devote hundreds of hours to your craft so that you can form a voice that others want to listen to and will believe in. That being said, take it one day at a time and have trust in your capabilities.
6. Not Networking – You Can't Do it Alone
Networking appears to be a business owners' things to most of us. We bloggers are entrepreneur and business owners. And it does no harm to build a network of trusted contacts and professionals you can help and they can help you when needed. In a blogger's network, the focus is building relationship with bloggers and social media influencers around the world. The bigger network you have, the faster and bigger money you make with your blog.
[themify_box]Imagine this – You have 20 great blogger friends, each having a following of at least 10000 people. Even if 5 of these bloggers reshare your post everytime, your post reaches at least 50,000 people without spending a penny. What it costs? A genuinely great relationship and time to write outstanding content bloggers like to share.[/themify_box]
For your blogging network, you should look into places where other bloggers congregate online such as Reddit, Facebook and Linkedin groups of bloggers, Triberr, MyblogU, Instagram, Tiktok and similar communities. This will also give you an idea of just how many people you are up against or can collaborate with.
I cannot ignore offline networking. It has doubled my impact as a blogger and as a serial entrepreneur with multiple businesses. And you can't have all the fun online. It's great to be social and hangout with fellow bloggers. Moreover, it can bag you some potential speaking opportunities at blogging events and conferences.
The best way to do in-person networking are attending groups like BNI and NPI. Go to these events and talk about your blog, invite them to visit and share their thoughts. Let's not forget that the best way of building relationships is face to face.
Networking is essential in building relationships. With great relationships, you build clients, not customers. If you put in the work I know that you will see results.
7. Not Seeking Help
When you're the only voice you hear when you type out a blog post, you're doing it wrong. Most of the bloggers hesitate seeking feedback from friends and family because they think what they have to say is attention-grabbing and important. Friends may not understand. Family may not want to read. That's just presumption. You may find some loyal readers and great critique among your friends only. It is important to ask for help even when you may not think you need it.
You shouldn't feel bad about reaching out to get real, professional help too. This can come in the form of blogging coaches, mentions, successful bloggers or even writing critiques. There is always room for improvement and if you aren't willing to accept that there is always room for growth in your writing, you are already prepared to fail. However, know that everyone isn't perfect and it's all about the process. The more you spend time crafting and getting more eyes on it, the better.
being said that, feel free to share your blog in comments. I would love to share my thoughts and insights to improve it.
8. Not Doing a Routine Review of Your Blog Performance
How many visitors your blog receives every day? Which posts are performing the best? How many times was your blog shared on social media? How many times was your blog read? When did the blog peak? Have you had any influencers post the blog? Can you answer any of the questions here?
If you are not doing these routine checkups of your performance, you are destined to fail.
You can track activity to your website through Google Analytics, search console and Bing analytics. Installing tools like Mouseflow and Hotjar can show you the visitors' flow on your website and it is a marvelous insight you can use to improve your blogging skills and sblog's structure.
After writing your masterpiece, you forget to review the analytics behind the piece. Anything that's not measured, doesn't get results.
9. Not Using the Right Tools
This goes without saying, but if you aren't using some essential blogging tools, you're spending a lot more hours that you can rather save and do more of productive work.
I strongly recommend the following tools right from the day you start blogging.
Grammarly
Yoast SEO
Mouseflow
Google keyword planner & Twinword
Google analytics, Search Console 
10. Not Having a Media Kit in Place
Whether you've started a blog to promote your own business and services or you're using affiliate marketing or direct advertising to make money with blogging, having a media kit will help you connect with the advertisers. Your media kit showcases your blog and audience details, traffic stats and your prices. This media kit placed at a prominent place on your blog will make it easy for potential advertisers and collaborators to get in touch with you.
Having a blog media kit can increase your chances of making money by 25%.
11. Not Believing in Affiliate Marketing
Many bloggers believe that adsense is a popular way of making money with blogging. However, not trying affiliate marketing is one of the biggest blogging mistakes bloggers make. Making money with affiliate marketing takes same effort, same investment and same content planning but it returns 20 times more money and results are twice as fast and quick. Get yourself educated about affiliate marketing. Seek professional blogging coach's help if needed. But ensure that you're using 2-3 ways to monetize your blog instead of relying upon one.
All in all, there are many factors that go into becoming a blogger. From maintaining a budget to putting in the time and work, you need to be prepared for the long haul. Make sure you evaluate and properly plan things out or else you'll end up like the hundreds that don't make it. Take a look at this blog to see if this is for you.
Some bloggers don't see results for years, let alone months for their hard work. It takes hours of time and dedication toward paving a way for your voice to be heard online.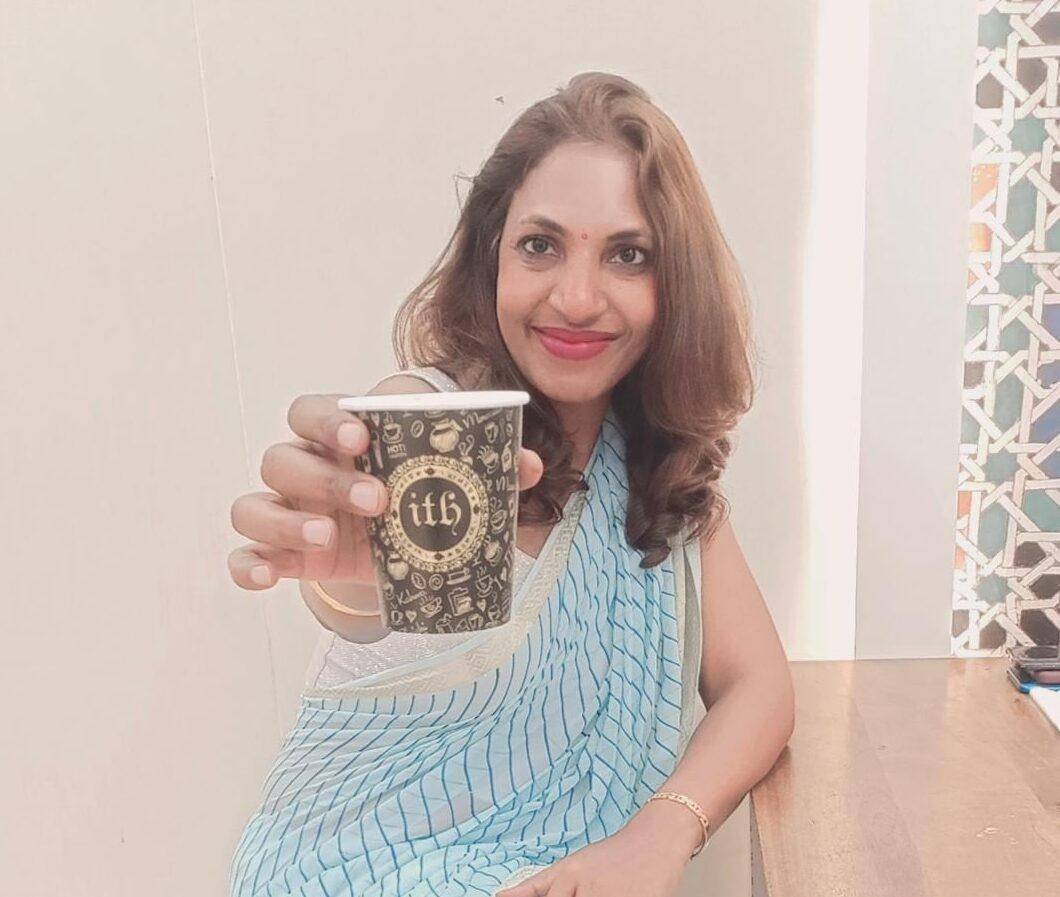 Sunita Biddu is a digital business coach and power blogging mentor helping coaches and small business owners. She helps with building a strong and profitable online presence and reputation that creates a self-sustaining business.  Sunita writes on this blog once a week about easy-to-use guides and articles about business, coaching, social media and blogging. You can grab some of her free resources and ebooks from the resources section.