If you have a business, a service or a product to sell, social media marketing isn't a choice; it's a need for you. It's not even a question whether to do it or not, the question, how do you do it.
This post will help you decide which route you should take – Hire a social media agency or do it in-house or hire a freelancer or do it yourself.
When to Hire a Social Media Agency
Hiring a social media agency is a better choice if you relate to all these scenarios;
You don't have time and bandwidth to micromanage or manage an in-house team
You don't have more than 2-3 hours a month to contribute to social media marketing in any way.
You need more business leads and brand awareness with social media in the shortest possible timeframe.
You have good money to invest every month
You're targeting more than 2 social networks
Go for hiring a social media agency if your answer is yes for ALL the points mentioned above, whether you're a startup or an old business.
Pros and Cons of hiring a social media agency
Pros:
They have the team and experts to take care of each social network.
They have the expertise from strategy, planning, publishing to lead generation. You can delegate most of the job.
They already may have a database of influencers and a network to start with your promotions.
Cons:
The complete social media account management can cost you $1500 to 5000 per month.
How to Hire
Not every agency may have an all-in-one solution. Make sure you ask the right questions when you interview an agency representative. The following questions may come handy
1. Do you have a senior strategist in your team?
2. Do you have a creative graphic designer?
3. Would you handle everything from planning, content creation and reputation management?
4. How often do I get updated about accounts and results along with reports?
5. How do we ensure that we're progressing? What are the success metrics?
6. Get some references you can speak to
Review this agency's own social media accounts. If the presence is outstanding, go for it. Else, drop it immediately. If an agency cannot take care of their own brand presence, you can't rely upon them for your brand goals.
Consider reading this
5 Situations When You Should Not Outsource Social Media Marketing
Your time involvement – 1-2 hours per month
Your investment – $1500-5000 per month
When to hire an In-house Team / Social Media Manager
Having an in-house social media manager or a team comes with several benefits that can't match an agency or freelancer. Think of having an in-house person in the following situations
You or one of your core team members have a basic knowledge of social media accounts and goals you have in mind for your brand. If you don't stop thinking about hiring one here itself.
Your business is a specific niche requiring certain knowledge about the subject such as medical, web design, doctor, etc.
You have 2-4 hours every week to supervise the manager
You want to save money in the long run
Having a social media manager handling your reputation and marketing online comes with its own set of pros and cons.
Pros:
The results are great because of a focused approach. When one person or team handles your account, they have only your brand to manage which gives them a better understanding of your brand goals and what the audience wants. The result – A brilliant outcome as they progress.
You have better control over your content, timing, returns, and workforce.
Cons:
They can quit, anytime. And it hurts like a bomb if you have invested good time training them.
Saturation and short of ideas after a few months
Tips:
Keeping these little things in mind can help you get a brilliant social media resource for your brand.
Ask a few specific non-general and intermediate level questions about your industry. If you're happy with the answer, they may work well with even advanced level.
Give them 3 practical tasks. One of writing a short note, one designing a graphic. Most of the trained and experienced social media managers have a good command of designing tools such as Canva, picmonkey, etc. Most of them can handle designing or they can be a good backup when your designer is not available.
watch out their working experience with the past companies for stability and results brought in.
Ask which social networks they're great at and which social networks they're not comfortable with.
Consider buying a few hours of a social media strategist to supervise your strategy and progress once in 2-3 months.
Unless you have a large business or many businesses, consider outsourcing social media marketing to an agency. Hiring an in-house person means investing in employees and hiring an agency means investing in results.
Your time involvement – 2-3 hours per week
Your investment – $500-$1000 per month
When to hire a freelancer
This tends to be the best fit for solo entrepreneurs, new business owners, and startups. A freelancer can have as good experience as the agency. They take their clients more seriously than agencies because of their free-spirited approach and they prefer keeping a few clients but deliver their best.
Go for a freelancer if you;
Have 1-2 hours per week to discuss and supervise your project
Have your other bigger priorities to focus upon
Have a basic understanding of the social networks
Have clear goals in mind
Have only 1-2 social networks to manage
There are a couple of things you must do to make sure you're hiring the right person.
Do a background check of the freelancer and review the track record of their happy customers.
Hire someone who is going to be in this business for the next 2 years.
Give them a day or two and ask them to come up with a few insights about your brand and how it can perform on social media.
Your time involvement – 2-3 hours per month
Your investment – $500-$1000 per month
When to do it yourself
Most of the biggest success stories in social media happen when they managed their social media on their own. Most of the new entrepreneurs think of doing it themselves because managing Facebook or Twitter seems easy. Yes, it's easy to grow your network on any social media. But it's a job of another level to get leads and business from any social network. That's the reason why we often hear; we did everything but social media doesn't work for us. Well, you did NOT do everything because perhaps you didn't know everything.
Do it yourself fits just well for your brand if you;
have 1-2 hours every day
are on a low budget
willing to invest in your learning, training, and implementation
keep social media management as one of your top three priorities every day
Consider reading this 
4 Factors To Choose The Most Profitable Social media Network for Your Business
Just like other options, DIY too has its pros and cons.
Pros;
You create great content that connects since you know your business
You're focused and accountable for your own results
Better response time leading to faster conversions
Cons;
Investment in higher level professional social media training
You may not be equally great at doing everything from writing to designing. Few areas may be compromised.
Social media can be draining at times and can keep you away from your core business. Eventually, making you question if the decision is right.
Your time involvement – 1-2 hours per day
Your investment – $100-200 per month ($1000-1500 on one -time professional training)
Tip: Consider hiring an assistant for the grunt work such as scheduling, publishing, answering basic queries, etc. to share your workload.
So, should you learn and do it yourself, hire the freelancer, or contract with an agency? Or a bit of each? It all comes to the time, goals, investment and returns.
Hope this post gave you some clarity. What has worked for you?
Feel free to ask your questions or share your situation in comments. I will be happy to answer.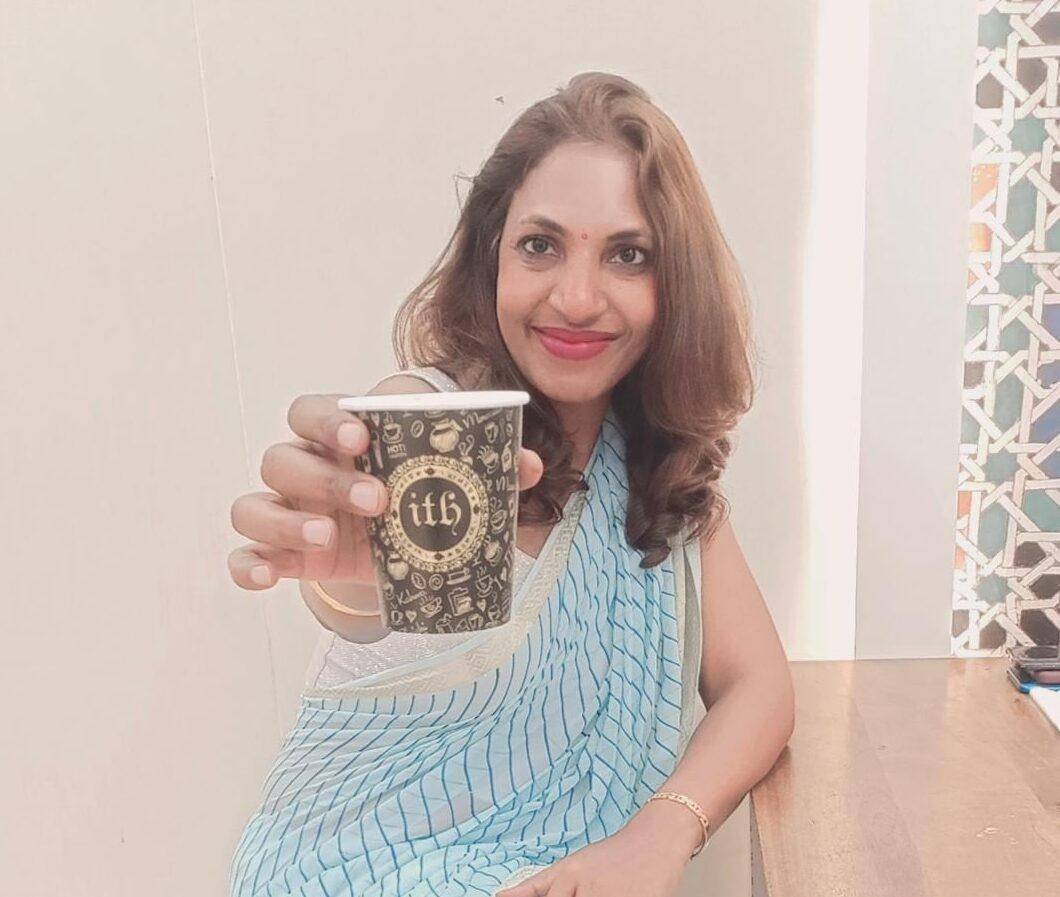 Sunita Biddu is a digital business coach and power blogging mentor helping coaches and small business owners. She helps with building a strong and profitable online presence and reputation that creates a self-sustaining business.  Sunita writes on this blog once a week about easy-to-use guides and articles about business, coaching, social media and blogging. You can grab some of her free resources and ebooks from the resources section.