Blogging is a long…very long journey. It can be tiring too. This list of my best free blogging tools for beginners has made my journey easier, faster, and more fun.
I can say that it's nearly automated now.
Whether you're a beginner blogger or a veteran who is looking to get some new tools, this list of blogging tools will come in handy. Bookmark this post or save for later.
Bloggers and writers highly prefer Grammarly as the best AI blog writing tool. Its user-friendly interface and efficient text processing capabilities help improve writeups and eliminate grammar errors, making it an essential tool for every blogger. Additionally, it offers a bonus plagiarism checker, making it one of the best AI tools for blogging.
Its chrome extension makes it easy to prove your text on word, emails, social media, well.. everywhere.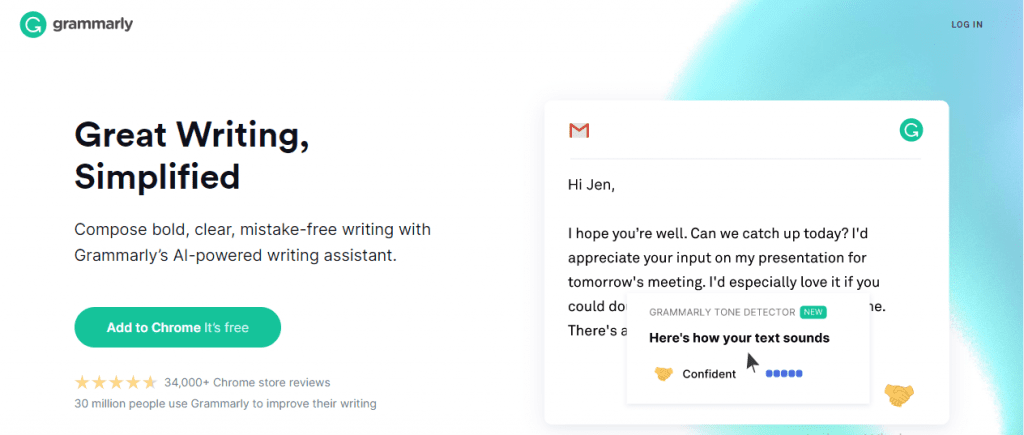 Level of blogging to use Grammarly – All levels
Grammarly Alternatives: ProWritingAid, Ginger, LanguageTool
With an information overload online, a copy converts faster when the text is clear, error-free and EASY TO UNDERSTAND. I would love to recommend another free online grammar checker tool that takes proofreading to the next level. If you're looking for free AI-powered blog writing tools to enhance your writing, I highly recommend trying this advanced assistant. This simple tool:
Helps users simplify their language for more precise writing.
Suggests sentence breaks to improve readability.
Checks for language redundancies.
It works with Google chrome, Google docs and Microsoft word.
Try Writer.com Grammar Checker Now
Bloggers often have a tough time coming up with new blog topics ideas. The Hoth opens a free Blog Topic Generator Tool that instantly generates over 10 blog topics to choose from.
Note: Tweak your blog titles a little. Hundreds of bloggers are using this tool and you don't want to write on a duplicate title that struggles to rank later.
Level of blogging to use The Hoth – All levels
The Hoth Alternatives: Portent Title Maker, FatJoe
This is one of the mega free blogging tools for serious bloggers.  It has everything a blogger needs – social sharing buttons along with every day sharing stats, email capture forms and so much. The paid version is even more exciting with pro blogging features.
You can't afford to not test this tool.

Level of blogging to use Sumo- All levels
Sumo Alternatives: Poptin, GetSiteControl, HelloBar
There are several free alternatives for Copyscape today but I love this tool for a sitewide checkup for any duplicate content. It just scans the complete website irrespective of the size.  Bonus – It's copy entry tool sends a notification every time someone copies certain texts from your site or blog.
Level of blogging to use Copyscape – Intermediate/Advance
Copyscape Alternatives: Prepostseo, ProWritingAid, Plagiarism Checker, Duplichecker
Canva tops the list when it comes to creating any visuals. It has come as a relief to the non-designers. Name anything – blog banners, infographics, flyers, presentations, Insta stories – well, you got it with thousands of beautiful templates.
Beautify your online presence with Canva in literally minutes.
Level of blogging to use Canva – All levels
Canva Alternatives: BeFunky, DESYGNER, DesignBold
Yoast SEO is old, rich, and popular free blog tool to optimize blog posts for SEO and better CTR. Its premium version allows you to optimize the posts and pages for multiple keywords. With Yoast SEO, bloggers can make the most of blog checker tools and blog SEO tools to enhance their content's performance.
I could see my website traffic nearly doubled within a month after using the premium version of Yoast.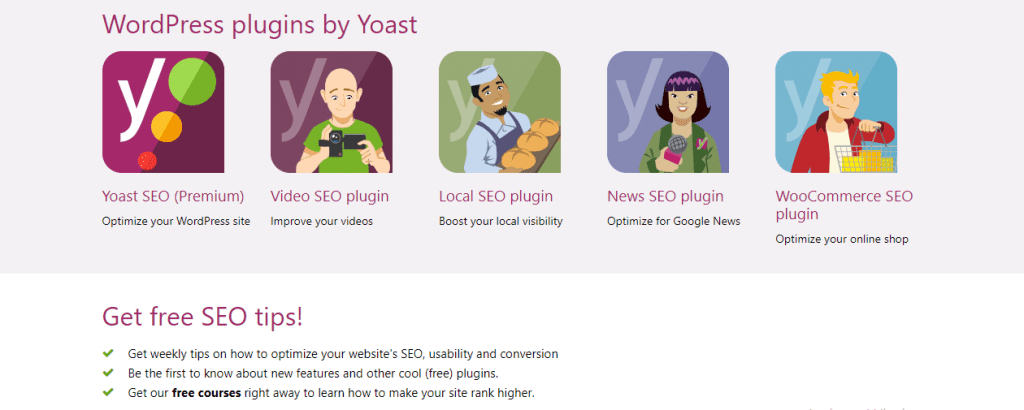 Level of blogging to use Yoast SEO – All levels
Yoast SEO Alternatives: SEOPress, The SEO Framework
Revive Social was an accidental find and I totally love it. Sharing old and new blog posts on social networks is a challenge for every blogger. It solves everything. It rotates and shares all of your old posts at your chosen time intervals.
Sharing at a gap of 36 hours worked best for me, however, I have seen active Twitter users using it with a 1-hour gap as well.
Do not underestimate this tool. Check this out now. It's a paid tool but totally totally and totally worth your money. The traffic will just shoot and surprise you.
Level of blogging to use – Advance
Revive Social Alternatives: Not Available
Another accidental and coolest find and one of the best tools for blogging every blogger must save.
It has over 170 free SEO tools for bloggers and marketers; from plagiarism, SEO, image, links, you got everything under one roof – all for free.
Level of blogging to use Small SEO Tools – All levels
Small SEO Tools Alternatives: SEO Tools Centre, Seobility, MOZ
Evernote is my best friend and keeps all my new ideas, notes, to-do lists so nothing amazing slips off my mind. I mainly use it for taking ideas and saving notes or blog posts. I can call it my idea back with over 2000 notes and over 100 blogposts ideas saved.

Level of blogging to use Evernote- All levels
Evernote Alternatives: ClickUp, Google Keep, Microsoft OneNote
Blogging is useless if you're not ranking in search engines and not driving traffic. It all comes from finding the right keywords in your niche. Plan your blogposts based upon what's popular and in demand in search engines.
Google keyword planner doesn't come for free.  It is available to those who run Google Adwords campaigns but use this trick. Create an account, create an ad campaign, and pause it. You got Google planner ON!
Level of blogging to use Google Keyword Planner- All levels
Try Google Keyword Planner for Free!
Google Keyword Planner Alternatives: Ubersuggest, Keyword Discovery, Wondersearch
Discover the art of effortless writing with the help of an AI blog writing tool – Hemingway app. This free AI tool for blog writing ensures your content is easy, quick, and simple to read, resulting in skimmable and engaging blog posts. Just run your texts through the tool and it makes all the suggestions on readability. Target grade 5-6 for best results.
Use this free blogging tool to adopt a bold, realistic, straightforward, and concise writing style that your readers will love.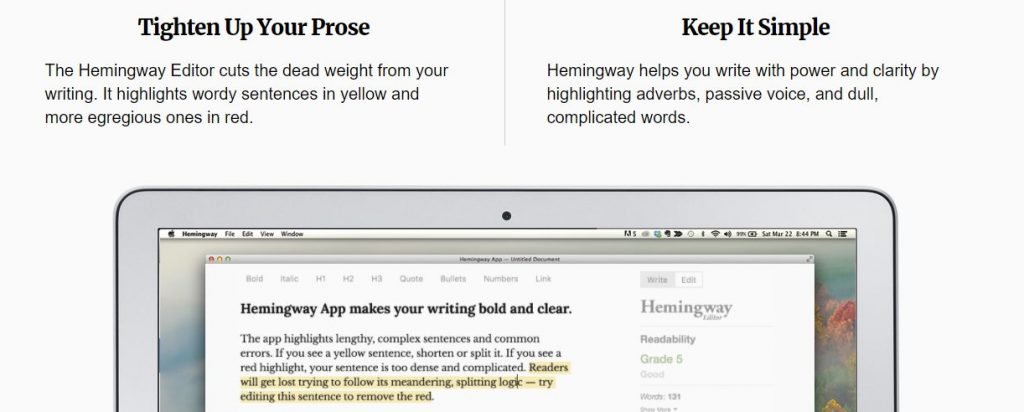 Level of blogging to use Hemingway App- All levels
Hemingway App Alternatives: Slick Write, PaperRater, GingerSoftware
Highlight a few best short sentences or stats using Clicktotweet and watch your blogposts trending on Twitter. ClicktoTweet is one of the most popular blogging tools to get retweets and shares.
It creates beautiful and customizable boxes that instantly appeal to the reader and prompts them to share the texts on Twitter.

Level of blogging to use Clicktotweet – All levels
Click to tweet Alternatives: Bitly, Rebrandly, Go/links
If you're serious about blogging and making money from blogging, it's important for you to know and track your blog's performance. The moment you create your blog (free or paid), set up your Google analytics and search console. Do not even make your first post without setting BOTH up. Test of they're working properly and recording data.
Level of blogging to use Google Analytics- All levels
Try Google Analytics for Free! 
Google Analytics Alternatives:
How would you feel if you can see how exactly your blog readers traveling through your site and posts.  Where they stopped, what they skipped, and everything. Mouseflow is a free blogging tool that gives you recordings of your user's visits on the site for up to 100 users every month. It has other features like heatmaps and search data.
Use this data and insights to make your blog better.

Level of blogging to use Mouseflow – Intermediate/Advance
Mouseflow Alternatives: Smartlook, Hotjar, Inspectlet
This blogging tool is for pro bloggers who have set some money aside to invest in paid AI tools for blogging. Ahrefs is an SEO software suite that has necessary SEO tools for link building, keyword research, competitor analysis, rank tracking, and site audits to take your blog to the next level of success and monetization. High rankings mean more traffic – more traffic means more money.

Level of blogging to use Ahrefs – Intermediate/advance
Ahrefs Alternatives:
You write just perfect, bang on content when you know who exactly your readers are and what do they want to read.
Make My Persona is a free tool for bloggers and marketers to create buyer and readers' persona so you can make a smart strategy to market, sell, and serve your readers better.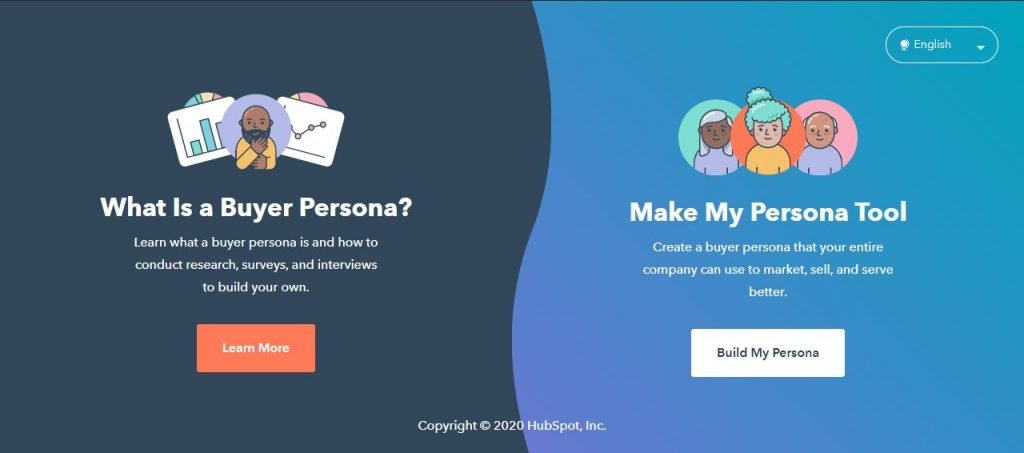 Level of blogging to use Make My Persona- All levels
Make My Persona Alternatives: Personaapp, Uxpressia, Xtensio
Check My Links is a link checker that crawls through your webpage and looks for broken links.
Level of blogging to use Check My Links- All levels
Check My Links Alternatives- Dr. Link Check, Dead Link Checker
Death to Stock is an Artist Owned Co-op that provides you with the freshest authentic stock photos and videos; with unlimited downloads and new work added every month.

Level of blogging to use Death to Stock – All levels
Death to Stock Alternatives- Pixabay, Pexels, StockSnap
When you're working hard day and night to get your blog's ranking, it's important to keep a track of keywords, rankings, and improvements. Use SERPRobot to monitor your keywords.

Level of blogging to use SERPRobot – All levels
SERPRobot Alternatives- RankTank, Search Engine Genie, SERPWatcher
This blogging tool for keyword research is so simple and rich with brilliant high volume keywords and long-tail keyphrases that I shared it with all my students and clients. This is one of the best blogging tools I can give credit to for my increased traffic.
Twinword Ideas is the first semantic keyword research tool that sorts the search terms by user intent and relevance.
It has a limited daily search but good enough to give a try.

Level of blogging to use Twinword – Intermediate/advance
Twinword Alternatives- KWFinder, MajesticSEO
My daily subscriber count just shot up the day I added the quiz by Interact Quiz Builder to my blog.  And it is still giving me several new subscribers every day.
I strongly recommend the Interact quiz builder to create online quizzes. You will be surprised to see how easy it is to generate leads, segment your audience, and drive traffic to your website.

Level of blogging to use Interact Quiz Maker –Advance
Try Interact Quiz Maker for Free!
Interact Quiz Maker Alternatives- Typeform, WP Quiz
This interesting SEO tool for bloggers can find which keywords your blog can rank for, links you can get, & on-page optimizations guaranteed to increase rankings. Go for a try.

Level of blogging to use Can I Rank – All levels
Can I Rank Alternatives- Marketing Miner, TrafikLite Extension
Great blogs aren't made without community support. Use this tool to find fellow bloggers who can allow you to contribute a free or paid guest post.

Level of blogging to use Ninja Outreach – Intermediate/Advance
Ninja Outreach Alternatives- BuzzStream, Meltwater
Quuu is an unmissable social media tool for bloggers if you are managing multiple active social media accounts using social media management tools such as Hootsuite, buffer, etc. and it serves you with the freshest and most trending content to share on your accounts. Your content creation is totally automated with Quuu.

Level of blogging to use Quuu – All levels
Quuu Alternatives- SproutSocial, AddThis, Zest
Podia is your all-in-one digital storefront if your blog is beyond adsense and affiliates. Monetize your downloads, short online courses, and memberships, etc. with this feature-rich tool without any technical skills. All is done and built-in for you.

Level of blogging to use Podia – Advance
Podia Alternatives- Thinkific, Kajabi
If you're eyeing at a few of your competition blogs and wondering how they manage to get amazing backlinks, add Linkminer to your blogging tools kit. Get a list of your competitors' links and replicate them with a selective outreach.

Level of blogging to use LinkMiner – All levels
LinkMiner Alternatives- Backlinks by Neil Patel, MaaxMarket
Blogging is lifeless without pictures and Unsplash has got free stock for bloggers. Such beautiful high-resolution pictures that can make your blog look PRO.

Level of blogging to use Unsplash – All levels
Unsplash Alternatives- Gratisography, Picjumbo, Picwizard
Bloggers are moody, funky, and experimenting with nature. I want to add this cool blogging tool to create collages and stunning graphics for your posts and social media channels.

Level of blogging to use BeFunky – All levels
BeFunky Alternatives- PicMonkey, Fotor
Your blog has to load light and fast. And it's not an option. Images are the heaviest element of a blog. Optimizilla is the best blogging tool to compress all your images without compromising the quality. Keep it in your toolkit.
Level of blogging to use Optimizilla- All levels
Optimizilla Alternatives- RIOT, TinyPNG, JPEGmini
I could use this free keyword research tool to get some new blogpost topics ideas.  You enter a base keyword from your niche and it starts shitting keywords. No search volume or other data but a cool funny tool to have some new blog post ideas.
Level of blogging to use Keyword Shitter – All levels
Keyword Shitter Alternatives- Keyword Finder, Keyword Tool
That was my list. What about you? Which tools were new to you? Do you have any tools to share? Would love to see your treasure in the comments.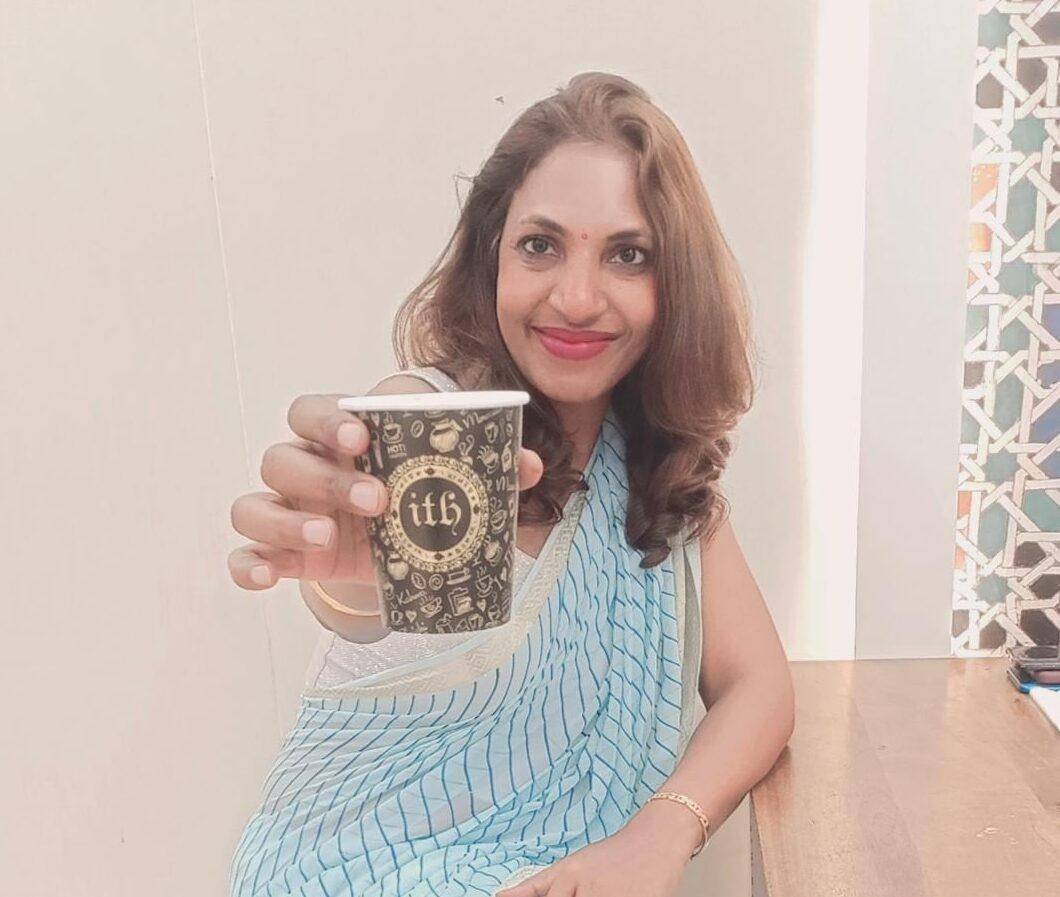 Sunita Biddu is a digital business coach and power blogging mentor helping coaches and small business owners. She helps with building a strong and profitable online presence and reputation that creates a self-sustaining business.  Sunita writes on this blog once a week about easy-to-use guides and articles about business, coaching, social media and blogging. You can grab some of her free resources and ebooks from the resources section.