Almost every business you'll see today has a blog and relies heavily on its blogging strategy. Blogging has become a strong and essential marketing tool. No matter how big or small your business is, or what industry you're in, you need a blog to be able to fight for your spot on the market. But, with such a great competition, how can you stand out?
Storytelling is a brilliant blogging technique that can help you stand out from your competitors and win over new audience members. All you have to do is master the art of storytelling for your business blog. Luckily, we've got you covered. Below, you'll find a guide that will teach you how to foster business blog storytelling. Just keep reading to learn more.
Let's break it down together.
1.   Make a Strong Opening
Storytelling can be used as a part of your blog post. It's great for creating a remarkable blog post opening that will grab the reader's attention and make sure they read the rest of the blog.
To make a strong opening using storytelling, you have to:
–          open your blog post with a short story
–          make it relatable and interesting
–          make it related to the rest of the article
So, if you're writing about the power of visuals in email marketing, you can open with:
–          "When I first started using email marketing, I had no idea just how important visuals are…"
Then you can go on to expanding your blog post.
Just make sure the opening story is both entertaining and informative.
2.   Show Authenticity
Your blog is there to help your customers solve a problem, find information, or be entertained. One of the biggest blogging mistakes you could make is to write it like a piece of ad or promotional content.
If you write it in the form of an over-the-top piece of marketing content, people aren't going to like it.
This is why, in your business storytelling, you need to show authenticity.
What do we mean by that? You have to make your story:
–          relatable
–          honest
–          down to earth
–          genuine
–          transparent
Authenticity will help your readers connect with your brand easier and gain more trust in everything else you're saying.
So, forget about movie-scripts, and stick to real-life, ordinary people stories.
3.   Your Business is Your Main Character
When you're telling a story on your business blog, you want to make sure your business is the focus of the story. Try making it the main character, and your target audience will trust you more.
Let's say you're writing a blog post about social media presence titled "How to Boost Your Social Media Presence in 7 Simple Steps".
You can include a story about your business' struggles:
–          poor social media strategy
–          learning new tricks and hacks
–          applying them
–          your improvement and results
"Sharing your struggles with your target audience is one of the main principles of business storytelling. Let them know you went through the same problems they're going through now, and they'll believe you can help them out," says Mariah Pearson, a digital marketing expert and a writer at Best Writing Advisor.
4.   Teach a Lesson
Think about every great story you know and the most important part of each one? The ending, the moral, or the lesson learned is what makes the story memorable and effective.
While you're not writing fairytales, your story still needs to have a strong ending. You need to teach your readers a lesson that will help them make the right moves or choices in the future.
So, if we consider the example in the previous section, with your business' social media marketing, the lesson could be:
–          "Never give up on your goals, and just make sure you always strive for improvement. If I could do it, so can you."
Share the moral of the story to inspire and motivate your readers to follow your example and achieve great results themselves.
5.   Aim For Their Aspirations
Every story has to have some dreams and a bit of magic, or in your case, aspirations.
You know your target audience has certain goals and aspirations they want to achieve. Include them in your business storytelling to make sure the story resonates with them.
Also, use power words in your blogs that will get them even more energetic and ready to take some action.
Let's say you're selling mountain bikes, and are writing a new blog post about the latest model. Share a story such as:
–          "We were ready for an unforgettable adventure, so we decided to explore some new trails. We came across a beautiful lookout and stopped to take a break. That's when the rain started to pour."
Create a story that will talk about all those wonderful things your target audience enjoys doing. Make them a bit jealous, and a lot inspired, and you'll hit the bull's eye.
6.   Include Visuals
Nothing makes a story more powerful and effective than the visuals you include alongside it. But, you're in no place to make movies or turn your blog into a YouTube channel.
Still, you can combine the written elements with the visual ones and create a killer story for your business.
So, for each story that you write, consider adding:
–          images
–          short videos
–          GIFs
The images you include should make the story more powerful and help the readers imagine what you're telling them. This will definitely make the whole thing more memorable and effective.
7.   Address The Readers
There's another majorly important element of your business story that simply needs to be a part of each blog post that you publish. You need to make sure that the story is speaking to the reader.
If your reader doesn't feel invited or incorporated into the story, they won't bother reading it or the rest of the blog post.
That's why you need to include phrases such as:
–          Picture this…
–          Have you ever been in a situation…
–          You've must have done the same thing…
–          This must've happened to you as well…
–          We've all been there, haven't we?
–          Are you with me on this one?
–          Can you imagine?
Address the readers directly and use the phrases and questions we've listed above to make the whole thing more personal and direct.
8.   Make a Revelation
Your blog readers will love to be surprised or shocked by something you write. We all need some stunning news every now and then, and it works wonders in marketing.
Make a shocking revelation that will ensure your readers paying attention:
–          "I used to work in a diner and could barely afford to rent an apartment. I was struggling, but I decided to learn about digital marketing. I was self-taught and…"
Share something that you've kept a secret or write about a taboo topic. It will definitely get your readers interested.
9.   Share User-Generated Stories
Your business blog storytelling isn't supposed to be just about you. You need to include your readers and customers into your storytelling strategy.
That means that you should share the stories they are telling. Here's what to do:
–          ask them to share their experiences with your business
–          read their comments, messages, and emails
–          find the stories you feel will speak to the rest of your followers and publish them
This type of storytelling will further improve your authenticity and help your target audience understand how you impact other people's lives.
10.    Include Anecdotes & Fun Facts
Finally, you can use storytelling to bring your brand and your team closer to the readers and ensure they feel like they know you better.
This will lead to them developing stronger emotional bonds with you, and loving you more as a brand.
To do this, you should include fun facts & anecdotes from your office. Here's what we have in mind:
–          "We wanted to test our language app, but almost everyone in the office spoke Spanish. However, my assistant Mindy didn't even know what hola means. We persuaded her to install the app…"
Anything that will help your readers get to know you better is a great story.
Final Thoughts
As you can see, fostering your business blog storytelling is a complex task that requires some strategizing and practice. Still, with the right guidance and planning, anyone can do it.
Use the tips we've shared above to use storytelling on your business blog like a true professional.
________________
Estelle Liotard is a freelance writer and a blogger whose main scope of interest is in digital and content marketing. She shares practical, applicable tips with her readers, and helps them reach their business goals. She's also a proofreader and an editor, so students if you ever asked yourself "Who could be writing my papers?" she's the one to turn to.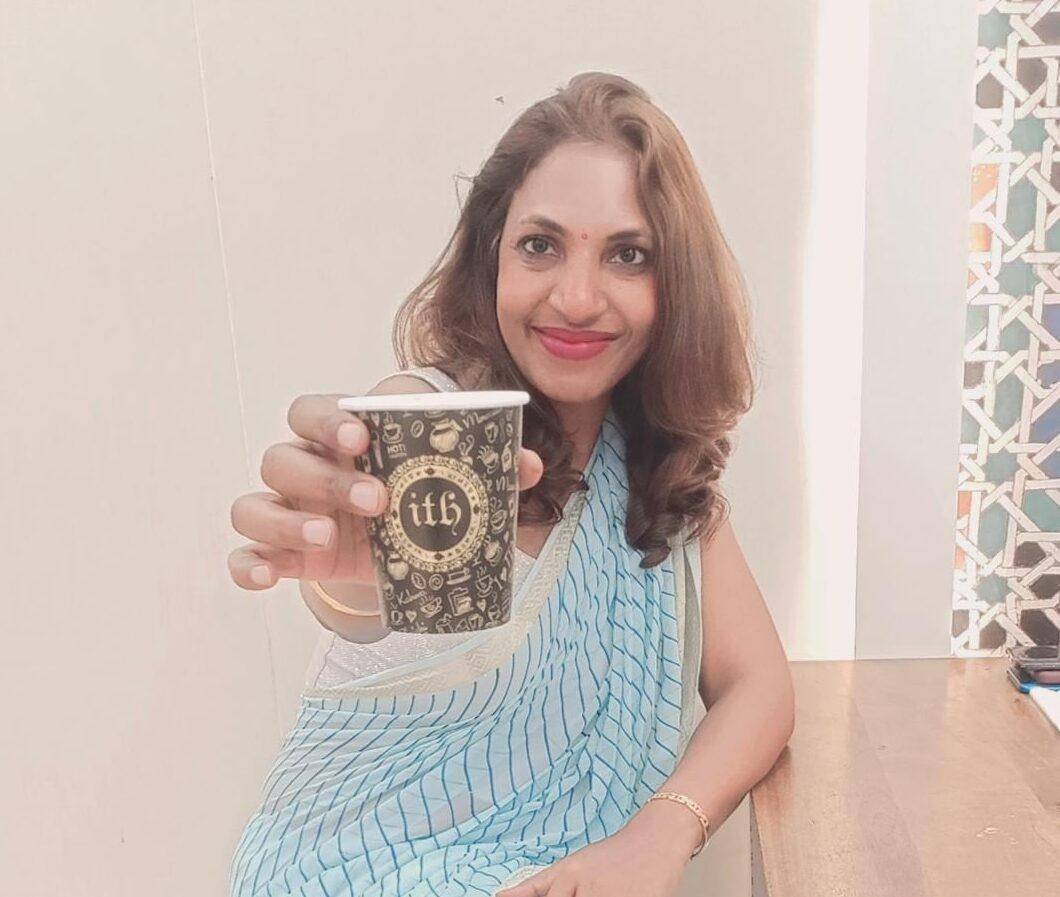 Sunita Biddu is a digital business coach and power blogging mentor helping coaches and small business owners. She helps with building a strong and profitable online presence and reputation that creates a self-sustaining business.  Sunita writes on this blog once a week about easy-to-use guides and articles about business, coaching, social media and blogging. You can grab some of her free resources and ebooks from the resources section.