Creating great content and hoping that the web surfer will find it on their own is a thing of the past. There is no need to wait around. Coaches and consultants need to attempt to amplify their reach which will, in turn, increase their revenue.
I am not talking about putting up articles on Linkedin or long Instagram posts. I am talking about a dedicated space that you own, where you blog, where your readers come, and all that they find is you and about you [Like this one].
The reason coaches and thought leaders must consider having an active blog is the shelf life of content on social networks.
The content not only lasts on a blog but keeps driving traffic, prospects, and leads forever. Whereas on social networks, the shelf life is maximum of 1 week.
Let's take a look at the 7 Lesser-Known ways how coaches and consultants can amplify reach and revenue with blogging.
1.Expanded Keyword Research
This is the most underestimated and overlooked aspect of blogging.
Everybody knows about keyword research. But a few actually do it and use it to their advantage of getting traffic from search engines. If you want your blog to work for you, then learn to do keyword research without any further delay.
Alternatively, you can get thorough keyword research done for 1 year by a good SEO executive.  What exactly do I mean by expanded keyword research? It means finding a set of closely related 15-30 keywords for each blogpost you write.
This will help your post rank for multiple terms [low to high competition] and helps you establish authority and credibility faster. You will still have one focus keyphrase and rest of the keywords in this et will be closely related long tail and competitive phrases to support the content and context.
For example, this post you are reading is optimized for the focus phrase "blogging for coaches" and 11 more related terms. This expanded keyword research and optimization will help this post rank on over 20 longtail phrases over a month. Expanded keyword research pulls more keyphrases as your post ages and you can keep optimizing it until it claims top 3 positions on all the targeted terms.
Imagine the traffic your ONE BLOG POST can receive. Now imagine if you do this for every blog post. So when blogging, do not make assumptions about what will attract readers. Do keyword research and find out what your customers are searching for.
Make sure to include keywords that are relevant to coaching and consulting so that potential clients will be more likely to find your content.
2. Teach Your Audience
Teaching what you're best at, not only helps your audience, it helps you too, in mastering your skills, and in improvising for the better. Create a few useful but basic and in-demand low-priced or free courses where you can teach and demonstrate your coaching methodology.
This will your audience and prospects to connect with you and experience the value you can bring in. This small teaching and receiving experience can help people make an informed decision about a longer and larger working arrangement.
3. Include an FAQ
A simple list of "Frequently Asked Questions" will answer all the common concerns that coaching prospects may have. A good FAQ helps with faster conversions. It saves time. And it doesn't end here. This thorough FAQ is usually ranked well on as many as 100 keywords and it can keep giving you regular traffic.
Take a look at the FAQ I have created for Blogging, Social Media and Website creation for business owners.
4. Repost Popular Content
If you wrote an article about time management, and that article results in clicks, likes, comments, and new clients, do not be afraid to post it again with more updates such as videos, slideshows, actionable items and worksheets.  Use such popular content to populate your social media feed and get more traffic. Because the engagement and popularity is visible on the post, such popular posts are likely to convert more whenever they are reposted on any platform.
Pro tip: If you're using tools like Crazyegg, spot the most popular section of the blogpost and write a completely new and detailed post on that section. When you noticed a longer stay on this section, chances are high that your audience can read more about this specific subject.
5. Add short videos to posts
90% of the readers like to read. But there is a small audience that responds better to videos and audio. Some concepts and ideas can be better explained in voice and video. People like to see you and notice to grasp these concepts better when you're in a coaching and consulting practice.
This is a great way to demonstrate your delivery and coaching style. Figure such areas in your post and record short videos of 1-2 minutes. You will be surprised to see your post performance.
Check this post and how small videos are used.
6. Create downloadable pdf of long posts
This gets you more blog subscribers. A LOT MORE. When your popular posts have a downloadable version available, when you pitch this subscription two or three times in the long post, you will 2-3 times more email subscribers than usual.
You're giving people a reason to remember you, refer you and of course, they will hear from you on a regular basis with email marketing and newsletter.
7. Publish shorter versions on Linkedin Pulse & Medium
I like Linkedin traffic and audience. It's focused, high end and closely relevant to my niche already. Identify some of your best-performing blogposts, pick 25% of its best content, and put it up on Linkedin and Medium.com as an article. Add the link to your complete post at the end.
Do make sure that the post looks complete for someone who doesn't want to visit your blog for any reason. But those who want more details, they get 75% more value on your blog. Try this. This linkedin post is a good example and it is leading to my detailed post on the blog here.
Using a blog to spread the word about your coaching and consulting practice should not just have the goal of amplifying your reach and traffic.
The intention of reaching a larger audience is to one day turn those blog readers into your clients.
And of course, the goal of signing new clients is to increase your revenue. Creating content and community through an engaging blog that creates value for its readers will have you well on your way to do just that.
Over to you
Which idea do you found not been implemented yet? And which one you like the most?
I would love to see your comments.
Happy blogging, everyone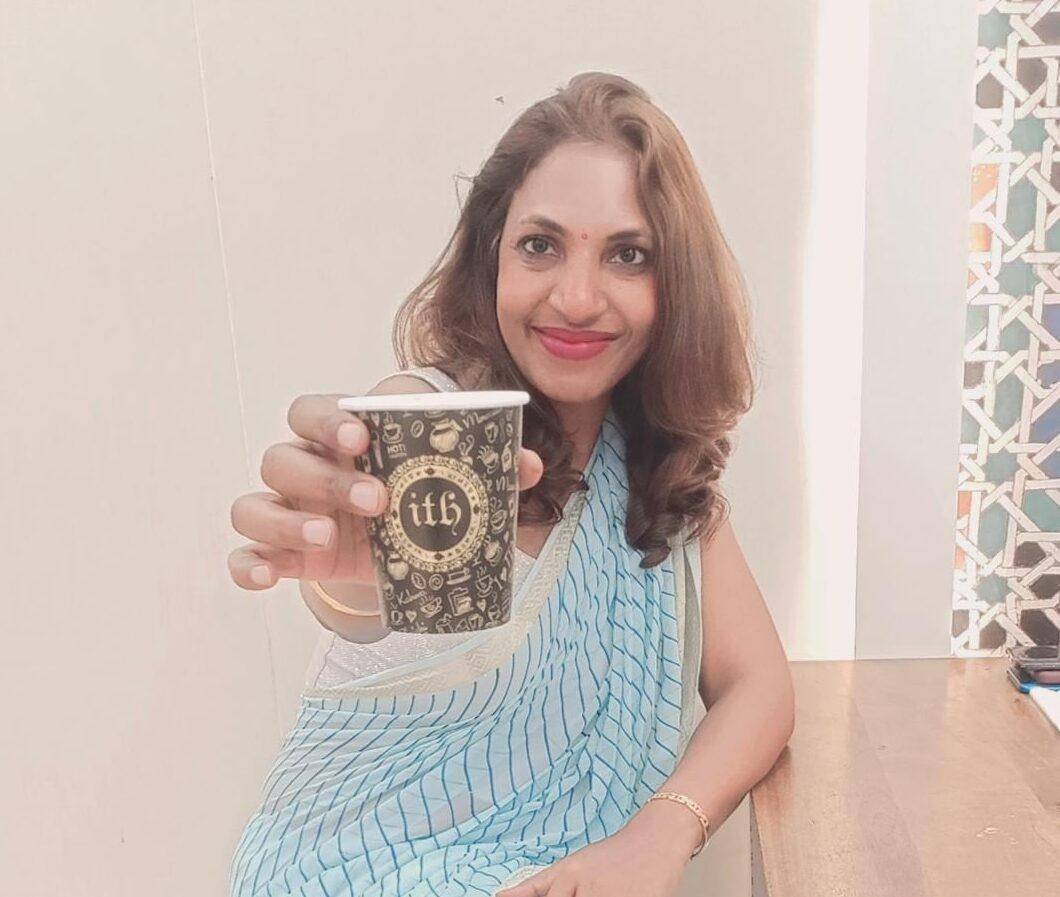 Sunita Biddu is a digital business coach and power blogging mentor helping coaches and small business owners. She helps with building a strong and profitable online presence and reputation that creates a self-sustaining business.  Sunita writes on this blog once a week about easy-to-use guides and articles about business, coaching, social media and blogging. You can grab some of her free resources and ebooks from the resources section.