I am sharing my 26 best pro blogging tips and tricks used, tested and proven to work and build multiple profitable blogs over the last 18 years.
A for About Page
An impressive about page is a goldmine. Since it has helped me land some of biggest and best opportunities, it tops the pro blogging tips I am sharing.
Once you won your reader's mind and heart with useful content, they genuinely want to know more about you and your story.
That's where the game takes a new turn.
My about page is the second most visited page on my blog that converts into leads, business opportunities, paid and guest speaking invitations, and profitable collaborations. [The first most visited page is homepage]
Your reader has made up her mind to know you, your journey and your professional offerings. You can't afford to lose this opportunity when you have their interest and time.
Make this page profound, promising and simple enough to make your reader take an action.
How to write a great about page for your blog?
Start with a simple structure/layout that explains your personal and professional story in the simplest manner and flow. For example, how you started, where you currently are, any life-changing event, your future plans, your best offering, your hobbies etc.

The first 2 sentences should be the shortest yet complete bio. Think of it like a hook. Powerful enough to retain their attention.

Follow the structure you prepared.

Keep the language and flow simple throughout the page.

Keep the about page as short and crisp as possible. The best bios are under 600 words and 3 minutes read.

Use a mix of solo, professional and personal pictures with friends, family and clients.

Invite them to connect at your active social media accounts

End the page with a ready-to-fill-up contact form to encourage the response. [Avoid a Button that leads to contact page]

1st person has proven to work better than 3rd person.
Your action plan to implement this blogging tip
Review your about/bio page if you have it already. Read it as the first time visitor

Make notes of places where you felt disinterested or lost.

See what new updates and interesting information you can add.

Remove any information that your reader may not find useful.

Simplify the page as much as possible.

Share your about/bio page in the comments if you want my inputs.
B for Backup
Every post, every experience, every information you share on your blog is priceless. It has taken your time and energy.
Imagine how would you feel if wake up to see everything lost one morning?
It happened to me and gave me a big lesson, the hard way.
Keeping you blog's backup ready and regularly is one of my most recommended pro blogging tips and tricks for beginners. You can't be a pro blogger if you can't safeguard your blog.
Digital is vulnerable. Your blog is exposed to hackers and malware the moment it is live. The more popular and visible it gets, the more vulnerable it becomes. I have seen the safest and most secure sites hacked and infected.
Having a backup helps you restore your blog even if it gets compromised.
How to ensure the backup of your blog and website?
Buy a reliable web hosting service that takes regular automatic backup of your data.

Save your backup copy in your system/hard drive every month even if it is saved on the cloud and hosting server.

Test this backup by restoring your blog on a subdomain once in 3 months to ensure it works.

Use a Backup plugin that takes regular backup of your wordpress blog. I recommend Updraft.
How to ensure your blog safety?
Get your blog updated for the latest and secure plugins and wordpress/blogger version updates every 3 months.

Avoid using "admin" as username. Pick something unique and uncommon.

Change password often.

Keep moderating your comments and cleanup your spam every week.
Your action plan 
Review your web hosting plan to ensure it has backup feature. If not, request backup every month from your hosting service by raising a ticket manually.

Install Updraft plugin and start saving your backups.

Update your login details
C for Curate 
Creation isn't the only way to blogging. 
You can curate others' best and most useful work and still be a pro blogger.
Compiling others' best creations with appropriate credit does 5 things:
Helps the original creators with recognition and more traffic

Helps you get traffic without doing a lot of work

Helps you network with fellow bloggers and creators at ease when you use and promote their content and name

Helps your audience receive massive value while the content breaks the monotony

Helps you make money (about to share in a moment)
How to Curate Posts That Make Money
Interestingly, every post I have curated is making money for me. Here are some examples –
How?
You can curate opinions. Pick a great subject or question. Invite the most trusted and well known people to share their opinion for that question. make sure you invite them with a personalized message. This helps you and them with great recognition.




2. You can curate tools, books & products around a specific solution. We often call it list post. These posts attract prospective buyers to list their tools and products for a fee.
Remember to give appropriate credit to the original creator or owner with a backlink. Inform them with an email that you have included them and tag them in your social media promotions with a note. Watch your posts get unexpected visibility.
Your Action plan
Think of a few strong curation subjects and start the research.

Review the existing curated posts if you already have, double-check the credits of original creators and promote the posts again.

Still clueless? Share your blog in the comments. I would love to share some suitable ideas for curation on your blog.
D for Design 
Your blog looks amazing.
What a great design!
I want a design like "that" blog.
Who wouldn't love these compliments for their blog?
Answer this question.
You want a blog that looks stunning
or
A blog that makes massive money
I guess, you either picked 2nd answer or may say, why can't I have both?
Blogs mean readership unless it is a visual subject blog.
When it comes to blog and readership, less is more.
Blog is all about content. However, a great blog design facilitates the readers and helps them remember your blog for more than just content. Focus on the design is one of my best beginner blogging tips and tricks. Follow these blog design tips for a clean and effective layout that stands out.
The lesser graphic, colors and distractions, the more a reader feels home to read at ease. Blogs that make money are SIMPLE. Easy to navigate. Minimum loud colors. Ample use of white space. Minimal to no graphics at all.
Everything stands out in a simple blog. From the information to even adverting.
Try simplicity of design. You will not regret.
Use This Guide for best blog design layout that makes money – Profitable Blog Design
Your action plan:
Review your blog and makes notes of the places that distracted your readership.

Share your blog with a few contacts who would give a frank and honest feedback about the design.

Make necessary changes. Start one change at a time so you can track the difference it makes.
Want my inputs on your blog design? Share your blog url in the comments and I would love to share some strong areas and areas to develop.
E for Email List 
Over 70% of bloggers think blogging is only writing, posting and that writing somehow makes money.
Before you opt for blogging for money, you got to understand this "somehow" well.
What are the ways your blog will make money for you?
Building email lists is one of the most powerful ways to monetize your blog and email subscribers. Unfortunately, most of the bloggers don't have an email list building system in place.
You can make massive money from affiliate marketing and selling your own products and services if you have a rich email list of subscribers and loyal readers.
Implement effective engagement tips for blogging to start growing your subscriber base from day one. The day you start blogging, start looking forward to receiving subscribers.
That's the reason why getting an email list makes space in my successful blogging tips and tricks for new bloggers as well as pro bloggers.
How to build an email list and grow your subscribers?
Keep your blog subscription pitch at prominent places of your blog. Top of the sidebar, end of every blogpost, end of every page.

Give your readers a a strong reason to subscribe to you. Give a giveaway, useful resource or somehing cool in exchange of the subscription.
Your action plan:
Review your blog to see if you have the subscription pitches at the most visible places on your blog

Keep the subscription pitch interesting and promising instead of just writing, "Subscribe to us". That's a turn off. See some good subscription pitch examples.

Take your time to create a good resource or giveaway to increase your opt-in rate.
Got question about subscriptions, email list building or even bloggings? Feel free to ask in the comments.
F for FAQ 
I am sharing my personal favorite blogging tip and blogging experiment that continues to give me traffic, leads and invitation to podcasts and live sessions as a guest speaker.
I love creating FAQ posts. These posts has 10-50 frequently asked common industry questions at one place, with a brief yet complete answers.
This is the magic FAQ posts do
These posts helps you build credibility and trust when you have answered all burning questions at one place

You delighted your readers with a wow feeling and saved their time.

You've attracted other bloggers to give you a backlink by sharing this FAQ post in their resources and references.

You're targeting multiple keywords in the same post that drives massive traffic.

It helps you with an improved conversion rate when you're selling your services and products.

You can link these brief answers to some of the detailed posts on your blog that answer the specific question in detail. That drives traffic to your older posts and increases the users' stay time (ranking factor) on your blog.
Your action plan
Think of a specific subject and create an FAQ post with 10-15 questions.

Link some of the answers to your old posts
Not sure what FAQ topic to write about? Share your blog url in the comments and I will share some ideas with you.
G for Google Analytics & Search Console 
I can't complete this list of successful blogging tips & tricks list without Google analytics.
You can not grow what you can not measure.
Google analytics helped me measure and track my action plans, helped me see what worked and what didn't, and led the blog and me grow to 7 figure income.
Wondering how just one tool can lead to such money?
Not the only one tool but one of the most important blogging tools I recommend every blogger. This is how Google analytics and search console level up your blogging.
Data of the total number of new and repeat visitors every day (and their locations) – helps you stay motivated and aware.

Data of the top visited posts and pages – helps you what's in demand

Data of duration of stay – helps you ease the navigation and simplify the blog to increase their stay time

Data of the rankings, positions and click through rate – helps you stay motivated and measure scope of your blog potential

Data of the traffic drop and spikes – helps you figure and fix things before it is too late
Over all, insights and data from Google analytics and search console helps you improve your blog, and monetize it better and faster.
Things that a blogger must track with analytics.
New and repeat users per month

Keywords and their ranking positions

Top landing pages

Page speed

Bounce rate on mobile and desktop
Bonus tips:
Add affiliate products and service pitches to your top landing pages
Use the keyword data from search console to improve you
Your action plan:
Check if your blog has Google analytics and search console set up. If not, do it right away.
H for Headlines 
My next personal favorite power blogging tip is about Headlines.
The best of content, information and blogposts are useless if your post headline fails to get your reader's attention.
Some of us call it blog title.
Be it search engines, social media, emails; Your blog title/headline is the first thing people see. It has to stand out. It pops!
If it gets their interest, you got their few seconds make a deal.
Best blog headlines are a combination of 6 things;
Conveys usefulness

Short

Specific

Thought-provoking, intriguing

Uncommon subject or in-demand subject

Challenges some emotion
A powerful and promising headline can improve the click-through rate beyond your imagination. Do a quick Google search about anything and observe your own click behavior. You would click 3-4 most useful, specific and triggering search results.
Additionally, a great blog headline will always target a focus keyphrase to ensure the reader's interest. That calls for a thorough professional keyword research about your niche and subject.
Some blog title generator tools to generate powerful blog headlines when you want some great prompts in no time.
SEOPressor Tool, Hubspot Title Generator, Fatjoe Title Generator
Try Advance Marketing Institute's tool & Capitalize My Title's Tool to test your existing blog headlines' emotional quotient
Your action plan:
Review your old blogposts' headlines

Make a few changes following the above headline guide

Track the click through rate and rankings in your analytics
Got any blogging questions? Feel free to ask in the comments. Would love to answer all.
I for Idea Bank 
What do I write about?
I am not finding great topics for my blog
I am short of new ideas
These are some of the most common blogging questions I receive and feeling short of ideas is one major roadblock bloggers face.
Before we get to the solution, let's get to the root first. It gets resolved forever.
We feel clueless and idealess in blogging when we don't plan.
How would you feel if you're offered a list of 50 mind-blowing topics and ideas for your blog that will drive traffic and money, both?
That's when an IDEA BANK comes to the rescue.
The root cause is "not planning" and the solution is maintaining an "idea bank" for your blog.
The best of the blog topics and ideas come from;
Keyword research – when you see the topics and phrases people are searching with massive search volume. This research allows you to see the longtail phrases and questions people type in. These questions make great blog topics. Follow

this keyword research guide

to find your best money keywords.

The conversations in forums and your blogposts comments

Requests from your readers

FAQs from your clients and prospects

Search console data – This data has had made me write some of the most money driving topics that continues to drive sponsored posts and links inquiries.
How to create an idea bank for your blog?
Create an excel sheet or Google live sheet with the following columns – Topic, Structure, Focus Keyword, Related keywords, Goal, Status

Refer the areas and tools mentioned above

Think of the potential topics as and when you can. Filling up your ideas bank once in a week is useful.
Your Action Plan:
Create your idea bank sheet or

create a copy of this sheet

.

Start with 5 ideas.

Make sure you fill up all columns. It motivated and prompts you to write faster and more frequently for your blog
Use this sheet to fill up ideas as and when you get. Having a live Google sheet helps you enter ideas anytime on your phone.
Keep an additional note-taking app like Evernote or one note on your phone so you can transfer new ideas to the sheet when live sheet is not accessible.
Did you like the Idea Bank concept? Got blogging questions? feel free to ask in the comments.
J for Joyful Blogging 
For nearly 3 years of my early blogging journey, I thought of blogging as writing and sharing useful information and content.
No surprise that it was a robotic act of writing because maintaining a blog was a need for someone who runs a digital marketing and blog management agency.
No surprise that I found myself demotivated and ignoring my blog many times.
Until I realized one day that life was missing in my blog. I felt no joy in blogging.
And that's what reflected in my posts, my blog, and even in the look and feel of my blog. The retention and subscription rate were too low to motivate me. Figuring this small thing brought a big shift in my blogging journey.
I reviewed my blog and content from a new and fresh perspective. Picked up my favorite subjects first instead of writing everything about digital marketing. I started writing only about blogging and social media. Everything that I learned and practically experienced, I now started writing and sharing with confidence and love.
The difference was instant and massive.
My blog showed life and love.

It reflected joy.

Every topic I would choose was justifying its promise.

My blog was more specific, focused, and 100 times more useful.

I started enjoying blogging & became more consistent.
Justify your reason and purpose for blogging. Do not blog just for money. You may not keep up with it for long (unless you have hired someone who is working for money).
It's okay to post once a week. Or even once a month. But let your posts, content, and blog share joy. Not just information and text.
Readers are sensitive, even if they're coming to your blog to seek some answers. The joy in your writing style and blog will give them a reason to subscribe and come again.
Your action plan:
Visit and read your blog as a reader today.

Spot the dull and lifeless areas that need attention.

Navigate through your pages and posts. Read the titles and skim through content. Did you truly "enjoy" reading yourself?

Do your pictures in posts and pages justify the life and purpose of your blog?

Make notes and act upon them one at a time.
Would you want my inputs on your blog? Would love, Share your blog link in the comments.
K for Keyword Research 
If I had to share top 5 pro blogging tips, keyword research will be one of those.
My blog would have been a lost entity in the pool of millions of blogs if I wouldn't have written and optimized my content for the targeted readers.
One of the power blogging lessons I ever learned and my best blogging tips for new bloggers is to optimize for the RIGHT KEYWORDS.
Right keywords will drive the right traffic and traffic means money.
I see several blogs with amazing content hardly receiving any traffic and income they deserve.
The biggest reason is – their blog is never found by people.
It doesn't show up in the search engines.
It doesn't show up in the first 10-30 search results.
That's where Keyword Research is important.
How to do keyword research for a blog
Keyword research is one of the first fundamental steps to start a blog that makes money. Once you select the best niche for your blog, conduct thorough keyword research to find the best set of targeted keywords.
Find 3 sets of keywords in your blog keyword research.
50-100 keywords with high search volume (10-50k / mo) and high competition.
100-200 keywords with medium search volume (2-10k / mo)
Up to 500 keywords with low search volume (100-2k / mo)
Most of these medium and low competition keyphrases will have high search volume keywords as words. Low volume keyphrases make great longtail keywords.
They pull your blogs to rankings faster and in almost no time.
Bonus tips:
The more longtail phrases you write around, the more your website visitors are likely to convert.
Use tools like answerthepublic.com and Quora to find question based longtail keywords.
Best FREE Keyword Research Tools for Bloggers
Keywords Everywhere (Chrome extension)

Soovle

Your Google search console keywords insights [Check Screenshot). The data showed me that people are looking for questions about social media and I created this social media FAQ. This FAQ is optimized for over 20 high to low range keywords.
My recommended paid tool for easy keyword research
Your action plan:
Check your Google search console and analytics data and see what all positions and keywords your site is holding

Pick up some keywords with highest impressions as seed keywords from this data to conduct your next level of keyword research

If you do not have any analytics configured, get it done right away. Blogging is useless without analytics unless you only blog for a hobby.

Use the tools suggested above and begin with some best presumptions of seed keywords. Enter these keywords in these tools and review the massive data it returns.

Use it in your posts and optimize.

Make sure to use these keywords in the headline.
Keyword research can be one of the most tedious, time-consuming, and draining tasks. But it's worth your time. So do it.
You can even hire someone from Fiverr or Upwork to do your keyword research.
Need help? Ask me in the comments.
L for Links [Backlinks]
I have seen bloggers taking long (even years) to understand why backlinks are important for a blog and how exactly they work in blogging.
Understanding backlinks is the base of successful blogging and a money-making blog. Guest blogging tips are essential for building a strong online presence and attracting readers to your blog.
So, how do most people see blogging?
A great post that contains good information written in an interesting style. The information may or may not be original. It may or may not have visuals and media. It may or may not have videos.
There is good content on blogs. And there are readers for these blogs.
Where exactly do links fit in blogging, then?
Here is the answer.
Where do these people/readers come from?
Social media networks – when you share your posts on Facebook, Instagram, Whatsapp etc.
Offline connections – When you tell someone about your blog and invite them to visit.
Emails – When you send an email to prospective readers about your posts and they visit the blog.
Search engines – When search engines such as Google decides to rank your blog and posts and you get traffic.
The last one is every bloggers' goal and dream – To receive massive free traffic from search engines and get new email subscribers every day.
This happens when your blog has:
Optimized original content targeted for the right keywords

A good amount of backlinks from relevant and quality pages and sites
Writing content can be easy for a blogger but building backlinks are one of the most challenging tasks.
Let's make backlink building easier.
Before that, understand the type of links.
Internal Link

s – Links that connect one post to another relevant post made on your blog only by putting anchored interlinks in the content. These internal links help with increased stay time for your readers and allow traffic to other older posts when a reader navigates through these internal links.
How to create internal links – Figure out some areas in your blogposts where you can link out to another blogpost that explains that area in more or better details. 2-3 Internal links per post is a great idea.
External links

– These links are placed in your post content to connect to a page or website outside your blog. These links can direct the reader to important and helpful websites. These links take the reader out of your blog.
How to create external links – Linking out to the high authority and trusted websites in your industry will add to the domain authority of your blog.
Backlinks

– These are the links placed on other websites or pages and they lead the reader to your blog. The more backlinks you have from different and relevant websites, the better authority and rankings your blog earns in search engines. remember that the quality and usefulness of your content contribute to the rankings.
How to build backlinks – Start with a target of building one backlink per month for your blog. The best way is to create content so cool that people want to link back to you.
Additionally, open your blog for guest contribution. When you start getting requests from other bloggers for contributing to your blog, either ask for a link on their blog or write for their blog with great content. This will lead you to more visibility and credibility.
Your action plan:
Check your site's back with

AHREF Tool

. Domain authority of 20+ and 100+ backlinks is a good starting point.

Review your blog posts to see if they have internal and external links. Update if necessary.

Make a plan to create backlinks for your blog.

Create a "Submit a guest post" page if you don't have one already.
Got questions about links? Drop your suggestions and questions in the comments.
M for Media Kit
Media kit on your blog is a must-have if you want your blog to make passive money.
I will keep today's post, quick, simple and straight to the point.
Utilize a media kit to monetize your blog effectively, attracting advertisers and generating revenue without excessive communication. Maximize your blog's popularity and visibility among target readers with these valuable monetization tips for blogging. Additionally, it is one of the best blog promotion tips.
I make $2k-3k on an average using my Media Kit.
Having a media kit on your blog does this:
It lets advertisers know your blog is available to sell space.

Gives them an idea of your blog stats and audience

Tell them about the pricing and advertising fee

Shares the terms of advertising

Gives them an option to pay and get job done faster
It makes the whole process easy for both of you and your blog starts getting some money love.
Where to put your Blog Media kit?
Prominent, easy to spot, right in your main navigations. Top and footer, both.
How to create great Media Kit for your blog?
You can start with a simple blog media kit. Canva has got amazing ready-to-use media kit templates. You can media kit can be ready within maximum 15 minutes.
Your action plan:
Get your best blog stats [Traffic, backlinks, revenue, social followers]

Review and update your media kit if you already have one. Update pricing if necessary.

Create one on Canva if you don't have.

Add it to your navigation
Yooo… You're ready to start receiving inquiries. Got questions about Media Kit?
Feel free to ask. Let's make your blog make more money for you.
N for Newsletter
I spoke about building email list of your blog subscribers from the day you publish your first post.
Newsletter is the second step; to use that list of subscribers and monetize it. Conversions from email marketing and newsletters are the fastest and best. I have had 6 figures conversion in one day with just one email. People convert when they continue to receive great stuff on a regular basis. The more useful and regular you are, faster are the conversions.
Maintaining a newsletter is more demanding than maintaining a blog. Blog may stay idle for a few months and still keep receiving traffic and new readers.
Your email list of subscribers can be useless if your readers do not hear from you for a few months. You simply can't take it for granted.
Now when we know maintaining newsletter can be a demanding process but amazingly profitable at the same time, what's the best way to go about it and manage without building pressure.
Tips to Start & Manage Newsletter at Ease
Start with sending only one email/newsletter every month.

You can share your best posts and a great small tip/experience.

Keep the emails short & concise.

Use text-only email. Avoid too much design.

Stick to one email a month until you're ready to sending 2 emails a month.

Increase and stop at once-a-week newsletter.

Provide best value only or stick to fewer newsletter.
People receive too many emails. To stand out, your newsletter has to offer something exclusive. When you send great stuff, your once-a-month email appears exclusive to your readers and they remember you.
You can use this newsletter to do any or all of these;
To share your latest and best blogposts of the month

To recommend best tools and products and make affiliate income

To sell your products, courses, and services
Your action plan:
Write your first email. Revive the list with an introduction again and your plan of sending one email a month to your readers.

Let them know what they can expect.

Tell them why you're starting the newsletter. Be honest and clear
All the for starting, reviving, and maintaining your newsletter. This is going to be one of the finest efforts and decisions in blogging.
Got questions about blogging or newsletter? Feel free to ask me in the comments.
O for Optimization 
If someone asks me to share just one blogging tip, I would say, optimize every blogpost.
Optimizing each post for readers and search engines was a game-changer in my blogging journey.
To ensure your blog reaches a wider audience, optimization is key. SEO, or Search Engine Optimization, plays a vital role in making your content suitable for both your audience and search engines. While we won't delve into extensive details here, implementing effective SEO tips for blogging can significantly enhance your blog's visibility and attract more readers.
What exactly you do in optimization?
We spoke about Keyword Research in our K post.
Pick a targeted keyphrase that you will your audience is looking for.

Now pick a few more related terms that will support this targeted keyphrase and help you with a great layout/structure for the blogpost.

Use the main keyphrase in the title, first 20 words of your blogpost, in the middle somewhere as you find appropriate, and in the last 20 words of your post. Additionally, try using the phrase in the meta title and description.

Now, use the related keyphrases wherever you find it's appropriate to use.

Label your images and cions with related keyphrases.

Use related keyphrases or focused key phrase in the alt tag of images.
You just completed On-page SEO for your blogpost.
Now, let's optimize it for our readers.
Refer to our H post, headlines. That's critical to draw your reader's attention and click to the post.

Now, start your blogpost with a powerful question, statement or something intriguing. Use your first 10 words as a hook. Read

how to write 10 powerful opening lines.

Use great question as your sub-headings to layout a useful structure. For eexample, notice how I have used the above sub-heading. "What exactly you do in optimization"

End the post with a question that encourages people to respond in the comments.

Add interesting and unusual media/videos/images to add life to the post.

Lastly, format your post to highlight the important areas and let a few content chunks stand out. Like you notice the "Your action plan for today" in this post.
Great, you just completed optimization for your readers.
Your action plan:
Read your blogposts like a reader. Notice how soon you stopped reading or if you read the whole posts. Mark where you stopped. Figure what made you stop and quit reading. That's how you can optimize for readers being in their shoes.

Open Google analytics and check your top landing pages and the queries them brought people to your posts. Optimize your blogposts again to pull your rankings up and higher.

Keep a track of your re-optimization.
Do this for every blog post. Watch the difference in your traffic, retention, and success rate in your Google analytics.
P for Practice 
Consistent Practice is useful to master anything in life. But we will stick to blogging here.
I want to talk about Practice as one of the understated pro blogging tips.
The more you practice writing, the sharper your style and voice become. Brevity becomes your friend and readers start loving the precision of delivering any message.
Moreover, practicing regularly to write adds more content to your blog, which eventually makes your blog rich and more useful to your readers.
Blogging grows with practice… and more practice.
It doesn't just involve writing practice. It has a lot more to do to make your blog successful, powerful and profitable. This is one of the best writing tips for blogging you can have to elevate your blog to new heights.
Where to Apply Practice for a Profitable Blog
To write more

To optimize every new post and the old posts

To publish better (not just pasting content but formatting it to ensure it's readable and looks good)

To promote every post you publish (many blogs and bloggers fail because they only write and hardly promote)

To pitch to other blogs for guest contribution. You get better with practice and time. The more you contribute to other blogs, the more you expand your visibility.

To comment on other blogs. This helps you make friends and expand your network. It's a far more useful activity to practice than you thinking. Do it and see it for yourself.
Without practice, you may have a regularly updated good blog.
With practice (on everything mentioned above), you WILL OWN one of the most powerful & authentic blogs known in your niche.
The choice is yours.
Your action plan:
Review the practice as I mentioned.

Pick any one thing to start with. [Consider commenting or promoting)

Stick o one habit for at least a month. Add another item when you get easy with practicing one habit.
What practice has added maximum value to your blog? Share in the comments.
Q for Quiz 
I had to add the use of Quizzes for lead generation and subscribers to my list of best blogging lessons and tips. This is the lesson I learned only 2 years ago and my subscription lists never take a rest (I am delighted to see several new subscription emails every day).
How do Quizzes help With More Subscribers & Business Leads?
Have you noticed those interesting questions like, "Check the color of your aura", "Check what animal personality you're", " Check what diet will work best for you" and so on..
These are the quizzes that engage people and attract them with the most demanding and burning subjects.
Since these are easy to play with, give an instant outcome at the end of the quiz, people do not mind sharing their contact details. Quizzes make great lead generation tools because only the interested people and targeted audience will take these quizzes.
For example, if a fitness company may be looking for prospects who want to lose weight. A quiz like, "Reasons Why You're Not Able to Lose Weight Yet" can draw a great number of prospects for this company.
How quizzes can help you with more subscribers.
I created a quiz with Interact quiz builder on "Are you ready for blogging?" This quiz gives you a readiness score at the end.
The quiz offers a free power blogging ebook and people subscribe to get that copy.
Since the day I started using quizzes for my blog and other businesses, the subscription rate has increased by over 200 times (from 15-20 subscribers every day to over 70-80)
No tip of knowledge of tool is useful until you make use of it. Try the quiz for your blog and share your experience
Your action plan:
Think of an easy and interesting quiz for your blog niche or business

Start with no more than 5 questions.

Keep the questions easy and multiple choice.

Use

Interact Quiz Builder

for creating quick and engaging quizzes.

If you have been using quiz for your blog, review how you can use them to get more subscribers.
Got a quiz running? Share it in the comments. Would love to take it.
R for Resources 
A blog is primarily a useful entity on its own. Full of useful content and information.
The value and demand of a blog goes multi-fold when we add downloadable and precise resources that serve a specific purpose.
For example, I have a free downloadable resources section on my blog that has several free social media and blogging ebooks, slideshows, infographics, videos.
Several new visitors at my blog download these resources and I get new subscribers.
How adding resources to your blog helps?
You get new subscribers when they download these free resources

Your website attracts link building and link exchange opportunities. Practically, you created value and that value helps you building links for yourself. Eventually, your website ranks higher without chasing people to give you backlinks.

You make money. Lists make great resources. You can put special recommendations for a few brands for a fee or add affiliate links. Brands pay well to get listed in highly ranked and visited resources.

Your blog gets more authority and popularity in your niche.

You get invited for talk shows and interviews for providing such amazing value. Check my interviews that happened because of the resource section.

You get business leads

You can use this subscribers base for email marketing
What All You Can Create in Resources?
Short, crisp and specific ebooks on popular topics

Infographics

Bundle of videos on a specific topic

Free editable graphics

Free set of stock images

Lists of useful tools
Check my Resource section to get a better idea.
Here are a couple of resources for a quick reference.
Your action plan:
Think of a great resource you can create

Keep your readers' top needs in mind

Keep the resource a smallest and easiest possible one if it is your first

Add it to a prominent place in your navigation such as "Download Free eBook". When you have multiple resources, create a separate section that has all the resources at one place.
Bonus Tip:
You can make the access to this resources section paid.
What do you think about resources? Would love to see your thoughts in the comments.
S for Slow Down
Blogging brings joy, no doubt.
However, we cannot deny that blogging can feel tiring sometimes. Especially in the initial phase when it has not started making money and visibility yet.
Over 70% of the bloggers give up and quit before it starts showing the fruits.
The moment you feel like giving up, feel demotivated, I suggest to slow down, take a break and come back fresh.
No matter what niche you have chosen, as long as you're doing it right, Blogging does make great money.
I recorded this video last year to assure that blogging never goes waste.
How to Deal With Demotivation in Blogging
Like you enjoy the roller coster ride, enjoying slowing down when things are not looking and feeling great with all the efforts you're making.
Your action plan:
When did you slow down last time? When did you take a break?

Instead of writing, promoting or publishing, think of just reading others' blogs. Or simply, do NOTHING.

Enjoy the break.
T for Tools 
Tools are the highlight anytime.
Tools make life easier for bloggers.
From Headline generators, blog name generaors, keyword research, proofreading, readability checker, there are several useful tools to make blogging more efficient, fast and easier.
I am sharing my routine tools which I use on daily or weekly basis.
For keyword research – Keywords everywhere, Search console, Twinword
For readership and proofreading – Grammarly, Hemingwayapp
For promotions – Revive Social
For optimization – Yoast SEO
Check this list of over 30 best blogging tools I have tested and used for several blogging purposes.
Your action plan:
Figure which areas of blogging take most of your time

Search or ask for tools to make these areas easier
What are your favorite blogging tools? Share in the comments.
U for Uncommon 
Uncommon/Common Balance
Two things are always in demand without any question – The common ones & The uncommon
A blog that writes great answers to the most common problems and concerns in the niche gets traffic, effortlessly.
A blog that addresses the uncommon subjects and writes about new and uncommon things receive equally great traffic from a curious audience.
A blogger that masters both uncommon and common information excels like a rocket.
Your action plan:
Think about some lesser known uncommon topics you can write about. Topics that create high curiosity

Create a list of the most common questions or issues people have in your niche. Create this page or answer these questions one at a time.

FAQ

was covered under letter "F" in this series.

Track the difference you see in your traffic
Got any blogging questions? Feel free to ask in the comments.
V for Vision
A blog without a vision is blind.
And you cannot last long playing blind in a game.
Blogging is a game where you got to stay interested, motivated, have fun and win every day. Winning doesn't mean just making money.
Winning can be being regular in posting.
Being in touch with your readers.
Getting happy feedbacks in comments.
Getting link opportunities.
And so much..
Some may question – Really? A vision for a blog? A business has a vision and mission.
Your blog is a business too. You're a business person. You're an entrepreneur the day you set expectations from your blog.
A vision helps you prepare a roadmap and stick to it staying focused. A blog vision doesn't let you quit; not easily.
A blog vision is your future from your blog that you see today. That keeps you going. Your vision is the desire your blog will fulfill.
So, create a blog vision statement today if you haven't yet.
It's easy and must-to-do.
How Does a Great Blog Vision Statement Looks Like?
It has future.

It has directions.

It is short, simple & easy to understand.

It inspires you.

It challenges you at the same time.
How to Draft a Realistic Blog Vision Statement
Step 1 – Answer these questions carefully.
What exact problem your blog solves?
Where do you see your blog after 5 years? Think of the traffic, reputation and it's money goal.
What made you start this blog and what makes you do it forever?
Step 2 – Combine your answers to draft one powerful phrase that meets all 5 criteria of a powerful blog vision statement.
For example, my blog vision statement is
To simplify blogging & social media for every entrepreneur & help create powerful blog brands that make money, fame & freedom.
Blog Vision Statement Formula
To (Use an action term) + (your target audience or the niche or the problem) + (the expected outcome) + (how you do it /optional) = Your Blog Vision Statement
Your action plan:
Review your blog vision statement if you have one. See if it taking you to right direction. How you have been aligned to your vision statement so far.

Follow the steps above if you don't have one.
What's your blog vision statement? Do you need any help or have any other blogging question?
Share it in the comments.
W for WordPress 
I am going to share my best blogging lesson with W for WordPress for Blogging. 
I practically tested and used all blogging platforms. From wix, blogspot, Typepad, Weebly, GHost and so on, WordPress has been the winner for me.
Every blogger may have different preferences and reasons, however, the kind of features, flexibility wordpress offers, no other blogging platform could beat so far.
I have written a detailed comparison of best blogging platforms for beginner and advance bloggers.
My blogging efforts started showing money when I moved to WordPress. Currently, I have 7 passive income blogs and all on WordPress.
I personally love wordpress because of 5 simple reasons;
Flexibility to create any level of blog – Simple to the most overwhelming magazine blog and a pro site.

It's user friendly

Regular updated

Super friendly with SEO

Huge range of

best free and paid wordpress themes

and designs
You can start with setting up a free wordpress blog and move to a private hosted domain like this one when you're ready for serious blogging.
Action plan:
If you're still hobby blogging, think about serious blogging for money.

Start with this blogging guide on How to Start a Blog

If you're an absolute beginner, start by setting up a free wordpress blog.
Which is your best blogging platform? Share your experience and questions in the comments.
X for Nothing
X for nothing.
I have no blogging lesson to share today. Nothing I learned can start from X. I did think hard. Thought the whole day.
And as guessed, the last 4 letters are usually the biggest challenge.
let me call X, a zero zone.
A zone where we do everything we want and do nothing if we don't.
The zone of freedom, the zone of space.
Am grateful that Blogging has given me that freedom and space to do nothing and to relax when I want.
Y for Yoast SEO WordPress Plugin Review
I was waiting to talk about Yoast in the A to Z challenge. Yoast SEO review is pending for a long and I wanted to write my glowing experience.
When it comes to powerful wordpress SEO, yoast SEO tops the list of all popular free wordpress SEO plugins.
What Does Yoast SEO Plugin Do?
Yoast SEO WordPress Plugin helps a blogger optimize their content and blog to perform better in search results and compete with thousands of blogs to gain top rankings for the targeted keywords.
It's been over 6 years since I am using Yoast SEO plugin and can happily say it has been the best SEO WordPress plugin so far.
How does it help?
Yoast SEO Plugin allows you to use Snippet Editor and write a powerful and optimized meta title and meta description using the targeted keywords.
It optimizes the page and content around the focus keyword.
Gives you readability score that helps you optimize the content for real people as well.

Lets you hide or show the content to search engines with noindex

Suggests relevant & related old posts for interlinking.

Automatically generates XML sitemaps to let you see your site search engine performance via search console
Best feature of Yoast SEO Plugin
This is the reason why Yoast SEO became my favorite. It allows you to enter 5 more related keyphrases and takes the optimization to the next level.
Because of the premium Yoast SEO Plugin, every blog post I write starts ranking within 1 week of publishing.
Do you need to buy Yoast SEO Plugin?
You don't have to. The free version is great enough and full of features. However, if you want to give the best boost to your blog rankings and want traffic, consider trying the paid version. You will love the decision.
How to get Yoast SEO Premium for free?
I get this asked often. From clients and bloggers. Imagine the popularity of Yoast SEO. You may be disappointed but there is no ethical way to get the premium version for free unless you're a well known blogger and can reach out to Yoast team for a review access.
Invest in buying Yoast SEO Premium version without a second thought. It's the best buy for your blog when you get serious about your blogging, results and money.
Your action plan:
Review what SEO plugin you're using on your blog

Review its performance over last 1 year of your rankings and traffic

Keep the plugin and make better use of it

If not using any plugin yet, try Yoast SEO today
The moment you have a wordpress blog, finding one free wordpress plugin for SEO should be your first few important wordpress plugins along with spam filter plugins. Choose free version of yoast SEO and give it a try.
Z for Zen
The feeling of completion.
The feeling of achievement.
The feeling of keeping the commitment to self.
The joy of sharing value with others.
That's Zen.
And there was no better way to end the A to Z challenge today with this zen mode.
Blogging brings joy, money and everything you desire when you truly enjoy doing it. When you put your heart and soul along with efforts and time.
That's the zen of blogging.
I may come back and write about Zen of blogging to update this post.
And that's all from me.
Now it's your turn.
You have 26 pro blogging tips and tricks for 2023 to build a successful blog. These successful and actionable blogging tips are equally good for new bloggers and established bloggers. Some of these are my personal blogging lessons and some are being practiced by every successful blogger.
I would invite you to ask me anything about blogging. Drop your questions in the comments.
All the best
Happy Blogging!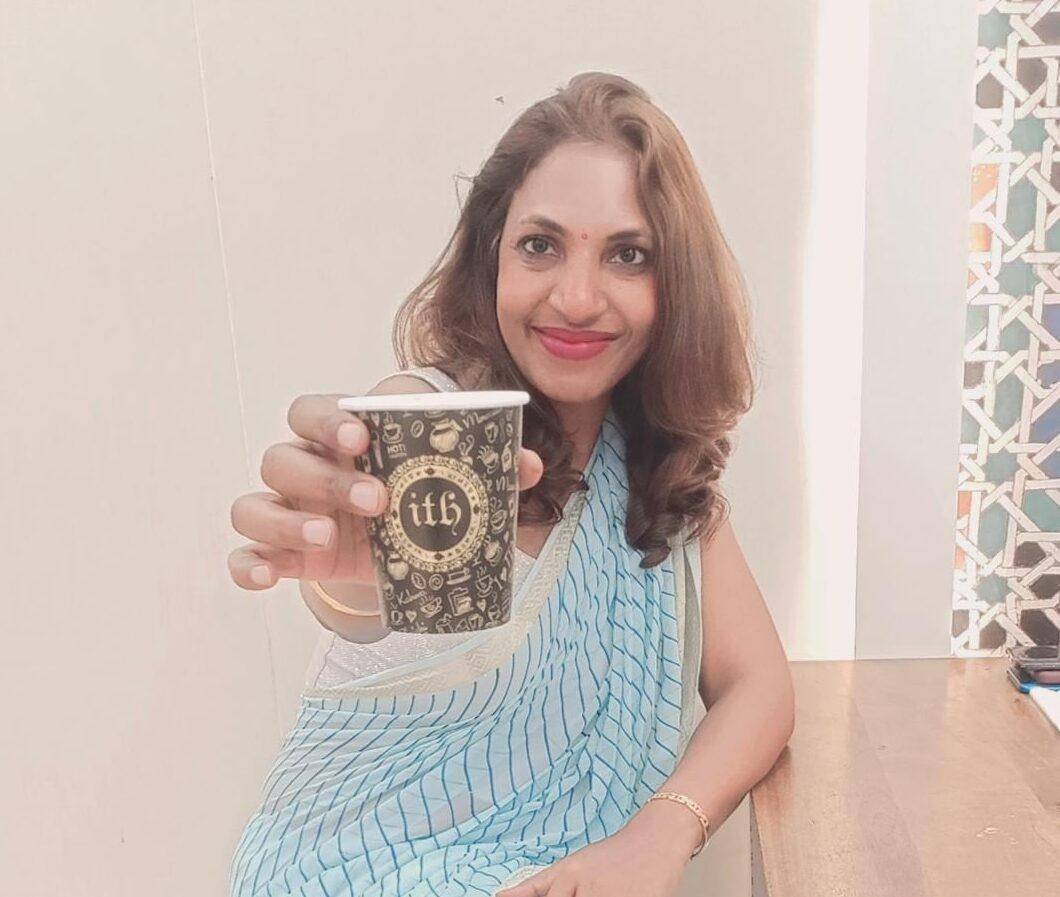 Sunita Biddu is a digital business coach and power blogging mentor helping coaches and small business owners. She helps with building a strong and profitable online presence and reputation that creates a self-sustaining business.  Sunita writes on this blog once a week about easy-to-use guides and articles about business, coaching, social media and blogging. You can grab some of her free resources and ebooks from the resources section.