4 Months to 2023.
There are 13 highly productive digital business actions you can do and call 2022, a year of achievement. Think of it as a bonus if you have already done a lot in the last 8 months.
Smart entrepreneurs do not limit their actions and plan to the new years and occasions. They just DO & ACT.
However, they do make the most of their time.
Let's make the most of these 4 months.
1. Website Audit
Unless you created the website only for showcase purpose, your website is supposed to do these 4 major jobs for you.
Generate leads & inquiries
Brand visibility
Send collaboration & PR opportunities
Grow your prospects base and email list
If your website is not serving anyone or more despite your regular marketing and advertising activities, get a website audit. It works like a diagnosis and helps you understand if the problem is in marketing, target audience, content or your website design.
When reviewing your business website, some key elements to question include:
Is the site and its content up-to-date, and functioning smoothly?
Are the navigational and search options clear and user-friendly?
Do you have prominent Call To Action (CTA) buttons and text leading the visitor on your desired path through the site?
Is your site accessible to as many visitors as possible?
Does it perform well on both mobile devices and desktop computers?
There are guides available on the web to help you perform a quick website audit yourself but I recommend you get a professional's help for a good and thorough job.
Note: A website starts working for leads and other goals only after 3-6 months of strategic and consistent marketing. If you have just created the website and never marketed it in any way, expecting leads from the website is unrealistic.
2. Three Months Marketing Strategy & Execution
Two cases:
You have never marketed your brand or website for some reason
or
You are a non-believer in marketing
Consider using these 3 months before January 2023 for a focused and sharp marketing strategy and execution plan. This is what you can do.
Step 1 – Get your website reviewed or audited to get ready. Make sure that your Google analytics and console is working. An audit or review may take 5-10 days.
Step 2 – Hire a strategist and ask for a super-focused 3 months strategy. A good strategist may take 5-10 days for this.
Step 3 – While the above 2 steps are in process, use this time to hire an efficient team or assistant to execute the 3 months plan.
Step 4 – Make sure you review the results every 15th day.
The outcomes you can expect:
Increased traffic to your website. At least 25% increase and even 100% in some cases.
You have a full pipeline of prospects by end of the year.
A clearly visible and active social media presence.
The year-end conversions to celebrate.
Your faith in marketing with what works and what doesn't.
3. Get Your Website Made & Launch
For those who don't have a website yet, it's time to invest in one.
Having a web presence with a dedicated place like a website or landing page is ESSENTIAL if you're serious about your business. Delaying it will only lead to higher costs and cost of delay. The website creation prices are increasing every year.
A good website takes 30-60 days from planning to launch. Better start it now so you enter in 2023 with a more professional and confident digital readiness and presence.
If this gets you thinking, make sure you read these two articles first. These are MUST READ for a safe, happy and productive website creation experience as a business owner.
Business Owners, Your go-to Guide before you get your Website Designed
4. Social Media Audit
For those who have used social media networks extensively to build their personal brand and business, consider getting a social media audit to up your game. This audit can reveal what worked, what didn't and what you can better.
Implement the audit insights in the coming 3 months to see a nearly instant result of your decision. This will help you start your 2023 with a more robust social media strategy.
5. Start a Blog now & Launch a popular blog in 2023
Starting a Blog is a brilliant move that has unlimited personal and business gains. Start a blog if you meet one or all of the following conditions:
You can write well and willing to express/write a lot.
You are comfortable recording short or long videos if can't write.
You are comfortable with active social media use.
You're okay with investing in learning and promoting your blog.
You're okay with 1 year of time and patience to let your blog grow.
You can spare 30-60 minutes every day.
If it's a yes to all 6, start a blog now and see some mind-blowing differences in your personal and business brand within 3-4 months.
To know more about how to start a blog, what costs you should keep in mind, and what commitment it takes, I recommend the following reads.
How to Start a Blog that Pays – The Easiest Blogging Guide You Need
6. Create a video course
Creating a course may sound like too much work, time, and investment. It's not.
A course doesn't have to be too extensive and big. Focus on creating the highest value with the smallest course. Imagine the response from your audience if they find something that takes the least of their time and gives them major returns.
Think of a subject that's in demand and known as one of the major pain areas for your audience.
Plan a series of 3-7 short videos to address this challenge.
Bundle it and sell it through your website or third-party programs like Teachable, Udemy, Kajabi, or Podia
This is the outcome you can expect:
Unbelievable visibility and credibility
Passive income with one-time effort
An active and profitable email list of high-intent prospects
7. Write a Book or an eBook – Publish it on Amazon
This works for those who are not comfortable creating a video course. Writing and publishing an eBook is fast, takes 30-90 days. The most interesting aspect of writing a book is – reflections and introspections that leave you with 10 times more business ideas by the time you're done with the book.
I want to refer to one of my favorite entrepreneurs Praggatti Rao who took this advice a few years ago and surprised me with news of her book ready with hard copies on new year eve.
One can make impossible-looking things possible when you want it.
8. Hold an Online Event for Mega Visibility
This is a nearly zero-cost and low effort business activity you can plan and execute in the last 4 months of this and any year. All what you need to do is to think of a highly useful subject for the event with clear outcomes. An event where people can experience something instantly or within the event is what works best. Take good time to think of such a subject.
Invite the entire network you have. Send follow-up.
Use help of your support systems and networks.
Make this a mega hit.
Important note: There are many events and workshops help towards the end of the year. make sure you think of a good and unusual but day-to-day life or business subject and consider organizing your online event before Early ot Mid November.
9. Minimize your digital assets & strategy
When was the last time you reviewed and analyzed your Digital Footprints? How many social media channels you have created vs. how many are active? How many emails do you have and how many are in use? How much spam is lying in your emails? What all you have downloaded in your system vs. what is used?
Try decluttering your digital space. Keep what you can use in the next one year, organize it and do tell me how you feel about it. The space you will make and things you will find in this search and re-organization is beyond imagination. I heard rave things from my clients every year when they are on this job.
10. Create an email series
For those who know a lot and can write a lot.
If you have experienced what regular email marketing can do, I don't have to talk more about it. Just create a 30-email series. Will take you 2-3 months.
If you have not enjoyed the money and reputation benefits email list and marketing can do, try this one.
Think of 30-45 topics or whatever you can do to start with.
Write short emails. All highly useful.
Announce this email series to your network.
Start sending these emails every alternate days or twice a week.
Observe what happens. You will see many good things happening; from conversations to conversions.
You can use this email series forever to your new email subscribers.
You can convert this into an ebook.
My husband and business partner, Aditya Shrivastava is fond of this strategy. He started this in 2018 and he still enjoys zero-marketing conversions for his fitness coaching business from his email list and this auto email series.
11. Prepare your 3 months of Social media calendar
You will thank yourself later for this. A social media calendar for a business has strategic business posts. A great calendar can do well 8 well-written posts for every month.
When you have them ready, you don't have to worry about content creation and keeping your social accounts active. You can focus on engagement, interactions, networking and developing your business.
While you invest your 1 month in planning and writing these 24 posts, keeping room for one or two spontaneous thoughts and posts is useful. It keeps you present to your social media profile.
Try this and tell me how did you feel when you didn't have to worry about your social media content for 3 months.
12. Try a Personal Makeover & a Brand Photoshoot
We all love ourselves and our business. It's cool to see a newer version with a makeover. Use a consult with a stylist, go for a wardrobe update, plan a photoshoot of yourself and your office space if you have one with the team, and rock your social media marketing with 10 times better results.
13. Learn a Small Happy Skill
Wondering what learning a new skill or hobby has to do with business?
It does.
Learning a new skill breaks the monotony. Helps your brain unwire and rewire without any conditions or targets. A new happy skill can help you detach from the seriousness of the day and life.
You may revive your old hobby or skill but a new skill is likely to create more curiosity and interest. It can be Yoga, meditation, Qi gong, Tai chi, Trading, and stocks etc.
Some of the skills I have tried over the last years are Shooting, Billiards, Baking, Stitching, Decluttering, Gardening, Yoga.
I have shared X ideas here to add more worth and productivity to your 2022. Which ones did you find good?
I strongly suggest picking only one to execute in the next 4 months. You may like more than one but taking on multiple things along with other priorities will only make you feel overwhelmed and anxious. Do what's most needed and important for your business and personal life.
So which one do you want to do?
And if you need any support in any of these, just comment, "Sunita, how can you help me with #X" and put the number.
All the best everyone.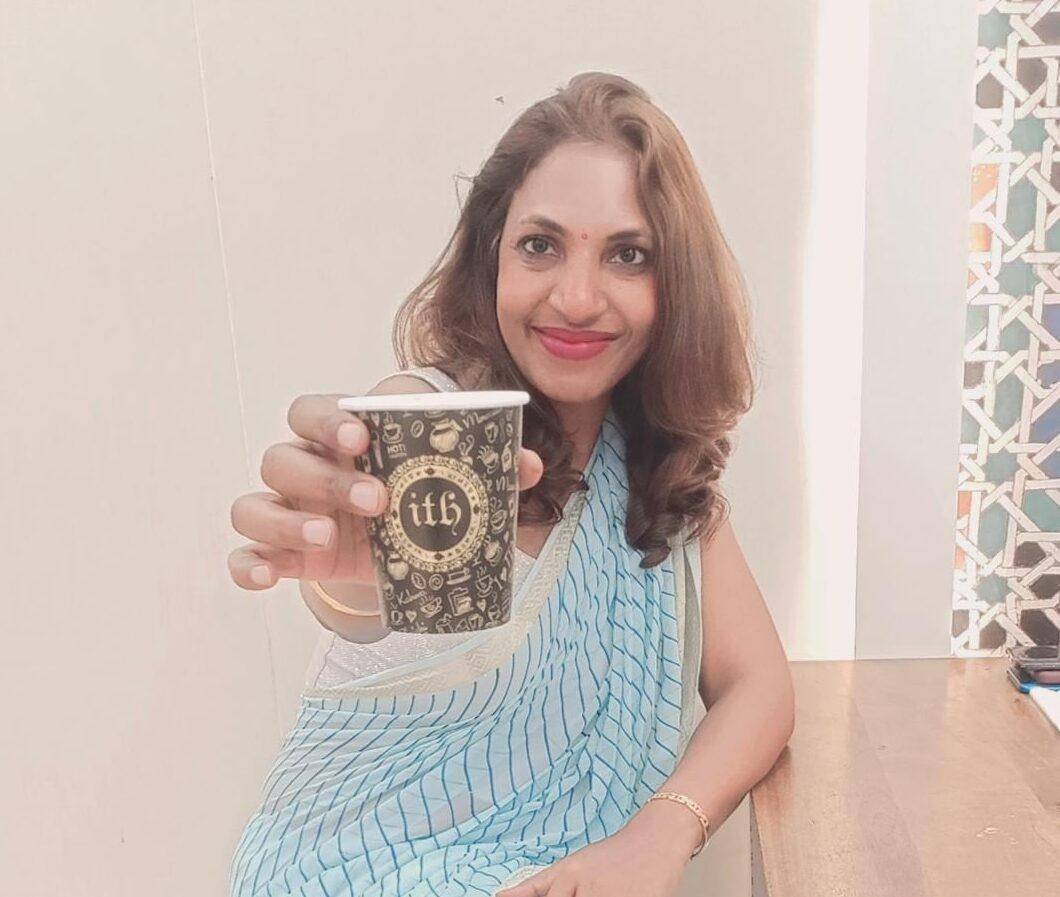 Sunita Biddu is a digital business coach and power blogging mentor helping coaches and small business owners. She helps with building a strong and profitable online presence and reputation that creates a self-sustaining business.  Sunita writes on this blog once a week about easy-to-use guides and articles about business, coaching, social media and blogging. You can grab some of her free resources and ebooks from the resources section.