When you're in business for a while, you start experiencing several aspects of running a business. You have a good share of achievements and a decent share of challenges. That's when you may start thinking, "When is the right time to hire a business coach?"
A good business coach possesses the qualities necessary to develop your business skills and mindset, ultimately maximizing your potential and profits. As you consider selecting the right business coach, take into account testimonials from other entrepreneurs who have benefited from their services.
There are many benefits of opting for a business coach consultation but most importantly, it can help you plan and execute a clear strategy and know exactly what it will take to achieve your business goals.
Consider these 6 signs it's time to hire a coach.
1. You need help with finding and converting ideal clients
You may not be the only one in the market with your offerings. Your prospects have several choices.
What stands out, sells.
You need the strategy and roadmap that helps your name and business stand out. Your positioning, your reputation, and your social value count.
A business coach helps you establish the authority you need to pull the audience who would love to buy from you.
Moreover, a coach helps you deal with issues such as imposter syndrome, self-doubts, Do-It-All-Yourself, Perfection trap, etc. These are some of the common roadblocks seen among entrepreneurs these days.
A coach helps you keep your mindset in check toward growth, expansion, and positivity.
2. When you want to scale up and make more money
So, you might be doing well in your business and now you want to move to the next level.
The next level of revenue, reputation, and having free time in hand.
The next level of fame and popularity.
You want to know how to re-invest some of your profits to grow your business.
You want to know how to use your current client base and network to get more high-paying clients.
You want more automation and efficient systems in place to run the business with the least involvement of yourself.
You want to improve the returns from sales and marketing strategies.
You want better plans.
And that's when a professional business coach can help you put things in the right place so you see the expansion and growth you're looking for.
3. You've just started with your business or idea
A business has several elements and processes to establish before you start seeing prospects, sales and money. It can be overwhelming for a new business owner to align everything alone.
There are several setups, operations and marketing-related decisions one has to take a business off the ground.
Finding and having a business coach by your side makes this startup process easier, faster, and less overwhelming. You have someone to discuss your doubts and questions, and get guidance to be sure.
A new business take-off is safe with a business coach who has seen and helped several businesses from many industries get going already.
It's better to seek help right at the beginning and avoid room for any hit and trials.
4. You know what to do but you're not doing it.
Results happen when there are DONE status for action items.
Most of businesses fail to reach their true potential when there is a gap between knowing and doing.
Businesses are built with DONE things.
You need to hire a business coach when you need help with IMPLEMENTATION. There can be many roadblocks to the implementation. The resistance to change, the fixed mindset, the lack of confidence, lack of resources. We, at times, need a reason for NOT doing things even if we truly want to do.
Having a coach gives you that push, that confidence, that support, and the accountability you need.
Many businesses fail to see the growth and results despite executing great strategies and implementation.
Sometimes, a business needs an audit to spot the gap, that missing factor, that objective view. Seeking the help of a business coach can help you increase your ROI without wasting time and money on unseen obstacles.
5. You need clarity about your decisions and roadmap
Clarity is required at all places to run a successful business.
Clarity in your offering
Clarity about your audience and consumers
Clarity about marketing your business
Clarity about your next steps
You only talk to yourself when you're the only one in business planning.
Having a business coach gives you a fresh and neutral perspective. It helps you see the big picture. It helps you have space and confidence to reflect and evaluate what you have done, what you're about to do, and what all you're receiving from your actions and decisions.
6. You want to run the business without being IN the business
You got into business and entrepreneurship so you could have free time, you could own the time. You could spend time doing what you love to do while business is still growing and making money.
In simple words, you'd want systems and a model where you're working 'ON' your business instead of 'IN' it.
You want freedom and you still can control the business.
A business coach helps you with creating more time for yourself. Your coach helps you with the systems so your business is taken care of while you remain the mastermind behind everything.
Business Coaching FAQS
Are business coaches worth it?
Opting for business coaching services is a big investment. Moreover, it's a serious commitment of time and effort on your end. Business coaches can become a big support in aligning the strategy and implementation. They can help with maximizing your investments and productivity with their experience and analytical perspective.
Success stories, high client success rates, proven methodologies, and positive client testimonials validate the value of business coaching programs. They save time, resources, and money. Certainly, business coaching programs are worth it if it's a Yes for any one or more challenges shared above.
How much should I pay for business coach expertise?
Cost of hiring a business coach ranges anywhere from $200 to $2,000 per one-hour business coaching session. The fee depends and varies with the subject, industry specialization, credentials, experience, and your business requirements.
How long is the association with a business coach?
The availability of a business coach is typically determined by the specific needs and goals of your business. Depending on your current scenario and objectives, you may require the guidance and support of a business coach for a period of 6-12 months.
Whether you just started out or running a business already, having a business coach and mentor by your side will help you take your business to the next level of efficiency, potential, profits, and positioning. If you're seeking a business coach, referrals can be a valuable resource, and it's essential to establish a contract to ensure a productive coaching relationship.
Do you have a business coach? What's your experience so far? Do ask your questions or share your experience with business coaching?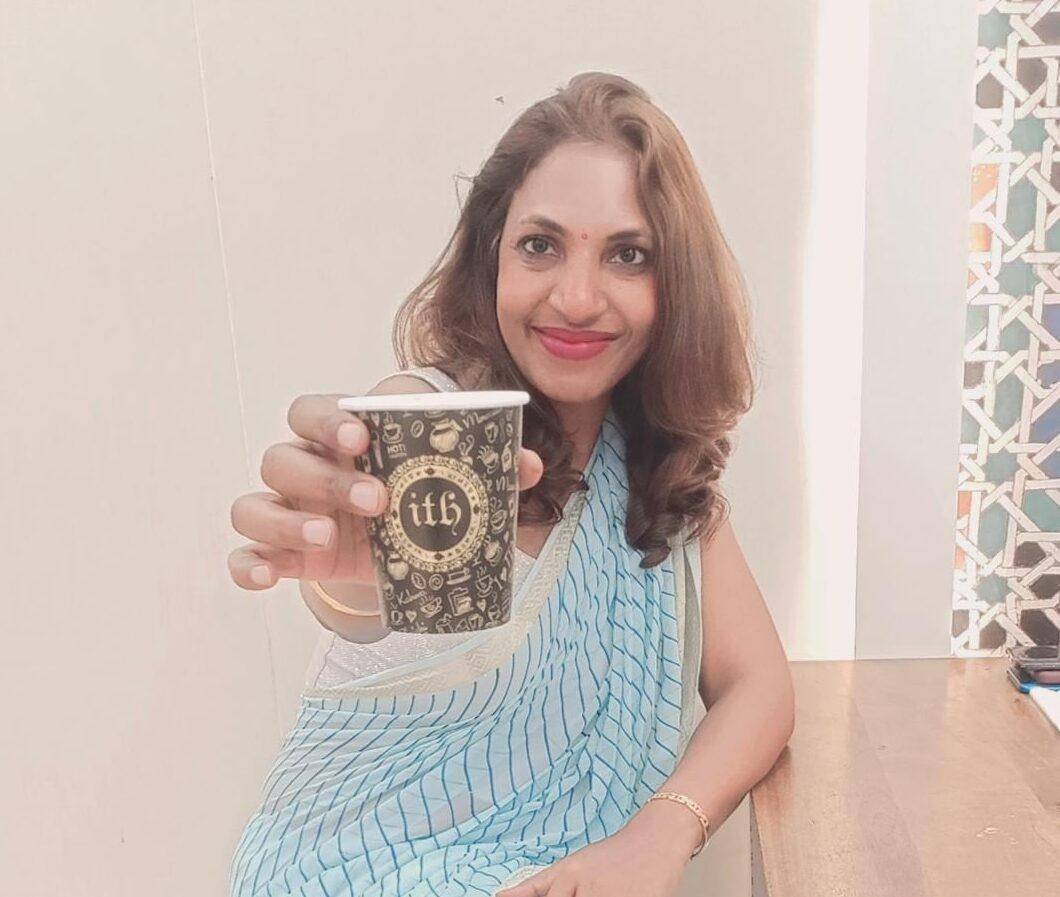 Sunita Biddu is a digital business coach and power blogging mentor helping coaches and small business owners. She helps with building a strong and profitable online presence and reputation that creates a self-sustaining business.  Sunita writes on this blog once a week about easy-to-use guides and articles about business, coaching, social media and blogging. You can grab some of her free resources and ebooks from the resources section.