When you think of a powerful and profitable online presence, you got to think of SEO tools to make it happen.
Best SEO tools help you in several ways;
Discover the potential of web pages and rank higher
Do a competition research
Find the profitable keywords and optimize your copy
Do a backlink analysis for your own site and competition
And so much..
I heard of HOTH several times earlier but happened to explore their SEO tools just recently. How could miss such a goldmine for so long. A plethora of best SEO tools with premium features and insights and all available for FREE.
I couldn't stop myself from writing a review for Hoth SEO Tools and take it to thousands of bloggers and website owners who still don't know about this treasure.
The HOTH is one portal that helps online businesses grow with better SEO, optimized content, and PPC (Pay-per-click). They have opened a variety of SEO tools, content tools, website tools, and audit tools that have served over 200,000 businesses since 2010.
In this post, we will be reviewing a few HOTH's SEO tools that I personally found useful in detail and how they can help bloggers or website owners to rank better in search engines.
Here is a list of free SEO tools that The HOTH offers:
Keyword Research Tool
I was thrilled with the data and insights!
The HOTH Google Keyword Planner Tool helps you find high-volume keywords and phrases based on your primary or seed keyword. With data provided by the market's leading SEO tool, SEMrush, this tool can be used to find:
Keyword search volume
Search trend for each keyword
Number of search results
Search competition, and
Cost-per-click (CPC)
All you have to do is enter the keyword or key phrase that you want ideas on and get a list of related terms.
Backlink Checker
Backlinks are those links on your website that come from some other websites. These are considered to be 'votes' for your website that help you get higher rankings by Google and other search engines.
With the help of The HOTH's Backlink Checker powered by SEMrush, you can see the top backlinks of your website. It helps you outrank your competitors on the web and also get you additional referrer traffic.
Domain Authority Checker
There are not many bulk DA checkers. The HOTH Bulk Moz Domain Authority Checker returns Moz DA, PA, Mozrank and number of backlinks. This data shows the authority and the likelihood of a domain ranking well in search engines.
DA (Domain Authority) and PA (Page Authority) are measured on a logarithmic scale from 0 to 100. The higher your domain authority score, the higher are your chances to rank well in search results.
Hoth Domain Authority checker allows you to enter and find 10 domain data at the same time.
SEO Report Tool
Powered by WooRank, the tool helps in conducting an in-depth analysis of your website. With this SEO Report Tool, you will get a critically analyzed report showing where your website is currently optimized on both desktop and mobile, site navigability, social media performance, and other similar SEO metrics.
SEO Audit Tool
This tool will perform a quick on-page SEO audit and find your website's SEO score. It scans your site for 50+ SEO signals and comes up with a score of how optimized your website's pages are.
You can enter the URL of any website or blog article and see its level of optimization based on a single keyword or phrase. Using the results and recommendations of this tool, you can improve your organic traffic, increase ranking positions and be aware of competitors ranking for your keywords.
PPC Competitor Research Tool
With yet another one powered by SEMrush, this analysis tool helps in finding the keywords that are used by competitors in their advertising campaigns on Google. Discover things like keywords, cost-per-click, search volume, and many more by entering the URL of the website you want to know about.
Once you get your competitor's paid keywords, click on 'Advertise' next to any keyword you want, to know how you can start competing too!

Conclusion
Along with the above-discussed SEO tools provided by The HOTH, there are several more on their website that focus on Content Tools like Blog Topic Generator, Content Readability, Word Count, etc., Website Tools like Conversion Rate Calculator, Online Logo Maker, Pagespeed Checker, and many more.
Get in touch with The HOTH now and get your website or articles checked and optimized for better rankings!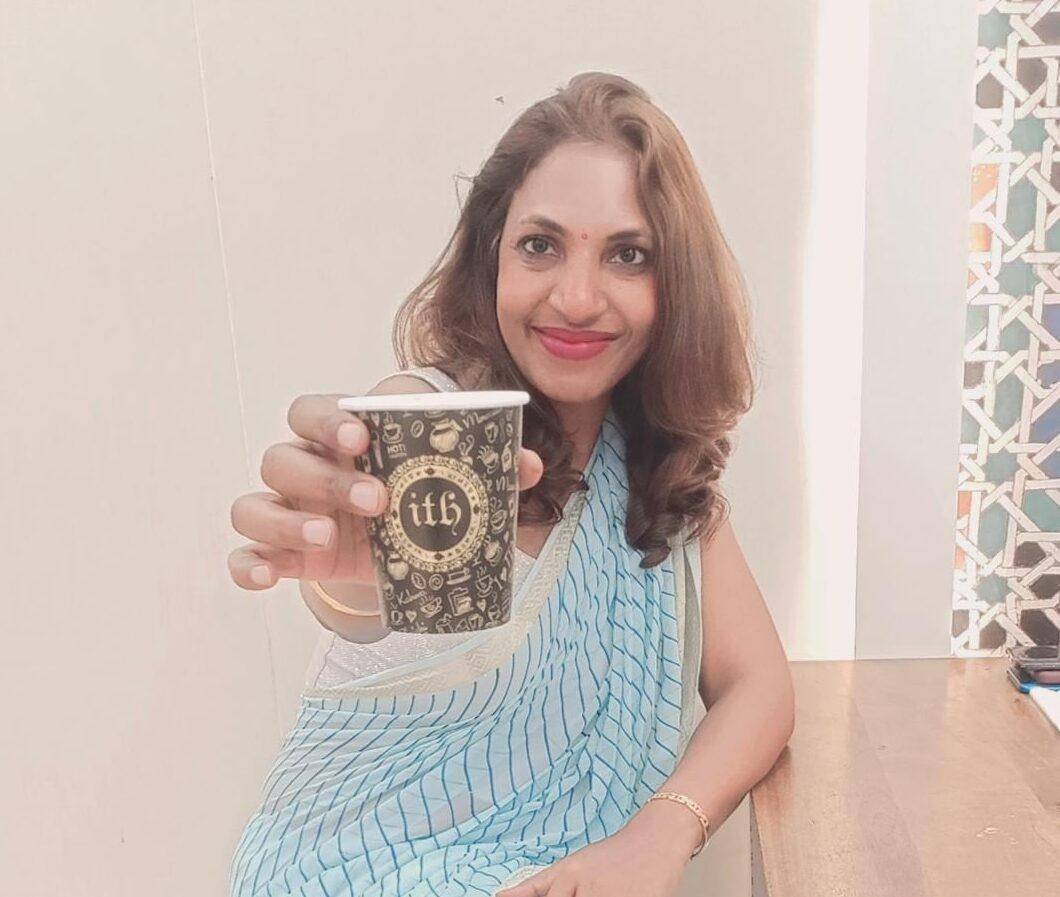 Sunita Biddu is a digital business coach and power blogging mentor helping coaches and small business owners. She helps with building a strong and profitable online presence and reputation that creates a self-sustaining business.  Sunita writes on this blog once a week about easy-to-use guides and articles about business, coaching, social media and blogging. You can grab some of her free resources and ebooks from the resources section.