Speaking to thousands of audience
Getting invited to several potential conferences and events every month
Getting paid for your time, knowledge and speaking
Is this every speaker's dream?
How about building a plan to make it all happen?
Let me share how my blog and blogging habit gets me invited and stay booked for several paid and guest speaking engagements every month – without chasing anyone.
And how you can make the most out of your experience and domain expertise with an active blog. 6 Reasons and benefits and you'll give blogging a serious thought by the end of this post.
You Build Your email list and referral network
Having a blog allows you to build an EVER-GROWING email list. Let's see how!
People subscribe to you either to keep coming for your great content or to download a useful giveaway you're offering. People in this email database has expressed interest & permission to hear from you. Sending regular emails to this database activates and builds a powerful referral network because the recipients are either an audience of several seminars or the organizers of the public speaking events. You're building a direct connection, relationship, and rapport with email marketing.
Active blog & regular blogging = Growing email database + closer connections + more trust & visibility + more speaking opportunities
 
2. You Create & Share thoughtful content, more often
A blog comes with responsibility and accountability towards your audience. You want to meet their expectation and create useful content more often. Eventually, you become sharp with this consistent brainstorming.
Having such practically useful content at one place on your blog gets you seen and makes interested people bookmark your blog for repeat visits.
People looking for more insightful content will follow you, refer you and would want to hear your thoughts on the stage. And that leads to many amazing public speaking opportunities.
3. Blogging helps you stand out, not every speaker has a blog
Blogging is a commitment and not everybody can afford to have an active blog. It demands and it DELIVERS.
You can showcase your latest ideas, share ways for people to change their lives, and become more productive. Your blog allows you to build your own community while encouraging the audience to help each other.
Only 2 out of 10 speakers have a regularly updated blog.  Be one of those two proactive speakers people follow and remember.
4. You get attention from event organizers
When you start blogging, you're making your voice heard and thoughts seen all over the internet. Among this audience, you are most likely to get attention from event organizers. Lots of event creators are looking for great speakers within the industry, and they are looking at blogs and their engagement rates. Organizers prefer speakers who already have a huge following and online presence to make a significant contribution to the event marketing. Your blog gives you an edge over others.
5. You have a space to put your own speaking videos post-event
It's essential to show your expertise and your experience at various speaking events. Having your speaking videos and the clips posted on your blog is a wonderful idea. It works like a workreel for future speaking engagement opportunities and prospects.
6. You get invited as a guest to podcasts
Podcast creators are known for monitoring industry blogs, and they will invite speakers and bloggers that seem interesting and suitable for their audiences. Since there are more than 850000 podcasts and over 30 million podcast episodes all over the world, you can get a lot of exposure being a podcast guest.
It all comes down to creating amazing content for your blog audience and rest assured that podcast creators will take notice.
Check these several podcasts and radio shows I appeared on and the credit for these invitations goes to my blog.
There are podcasts for just about any niche nowadays, so you will have no problem speaking your mind, talking about projects, new ideas while also expanding your exposure and presenting yourself to a new audience. And it all starts from creating a professional blog!
7. Your Blog Acts Like a Live Bio, Beyond a Speaker One Sheet
It's hard to prepare a perfect bio that you can share with potential event creators. But it's easier to create a profound blog that works like a live bio backed up with several recommendations and an audience.
The organizers can see beyond one CV or your portfolio. They can see what change you're bringing and this gives them an idea for their event.
Neverthless to say,  you have a special place to host your dedicated speaking page.
I am sure that these 7 reasons are big enough for you to think about a blog if you already don't have one. Or take your current blog more seriously when a better strategy.
A blog is a demanding affair but it gives fruits beyond our imagination.
I wouldn't be able to bag such high paid speaking opportunities and business projects effortlessly if I wouldn't invest in this blog. The effort is worth it.
It will take a little while to create an established blog. Go for it!
Feel free to ask any questions in the comments. I will be happy to answer them right away.
All the best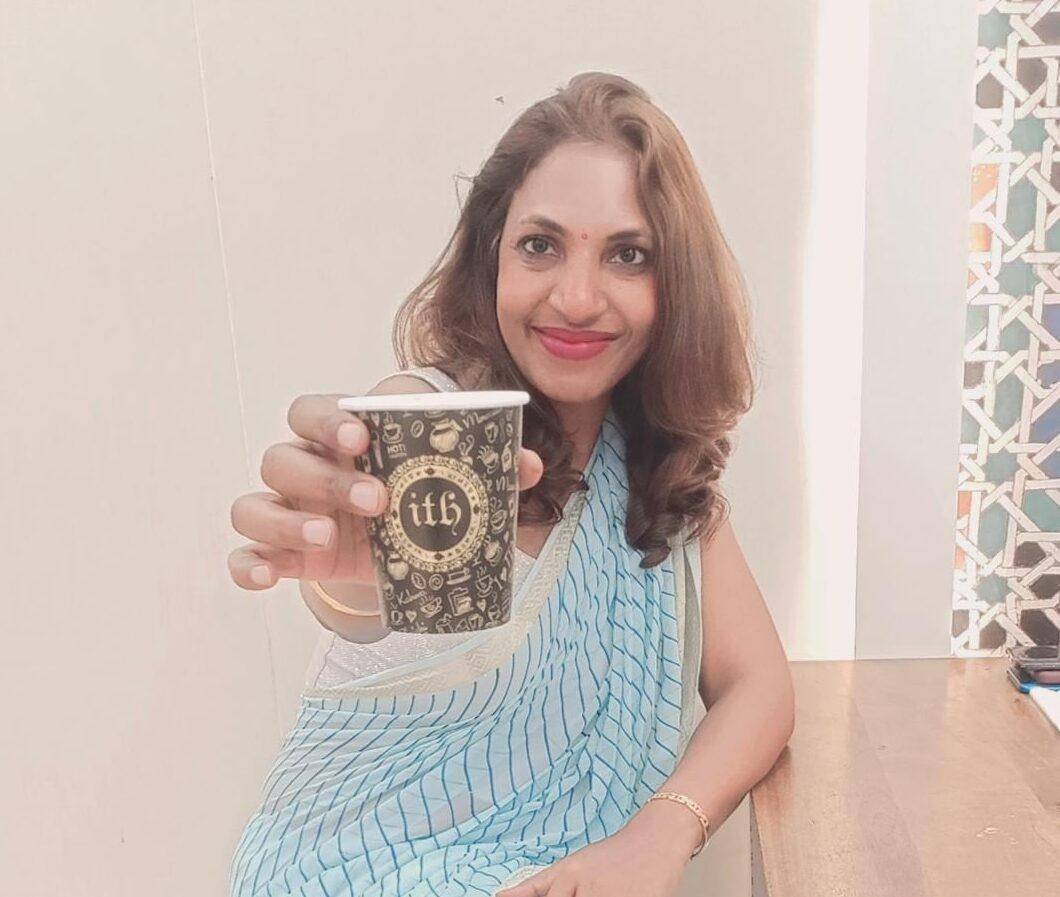 Sunita Biddu is a digital business coach and power blogging mentor helping coaches and small business owners. She helps with building a strong and profitable online presence and reputation that creates a self-sustaining business.  Sunita writes on this blog once a week about easy-to-use guides and articles about business, coaching, social media and blogging. You can grab some of her free resources and ebooks from the resources section.